Hands up if running is always at the top of your new year resolutions but it never gets accomplished. You're not alone! Running can be daunting especially for those of us who didn't quite have a pleasant experience completing 2.4km back in school, yikes! But you're older now so it's time to conquer your fears with essential running tips  — after all that's what adulting really ever is.
Fret not, we're not throwing you in the deep end with a full-on marathon run. Instead, we've curated a guide to how to start with a shorter 5km distance first. Read on for running tips and gear — essentials for beginner runners or those that need motivation to get back to running regularly. 
Running tips to get you started
Starting to run or getting into the groove of it can be tough especially when you find yourself in a rut — either mentally or on the technical part (cue: strength workouts are your answer!) Start incorporating these tips and build your stamina to achieve your 5km goal!
1. Pace yourself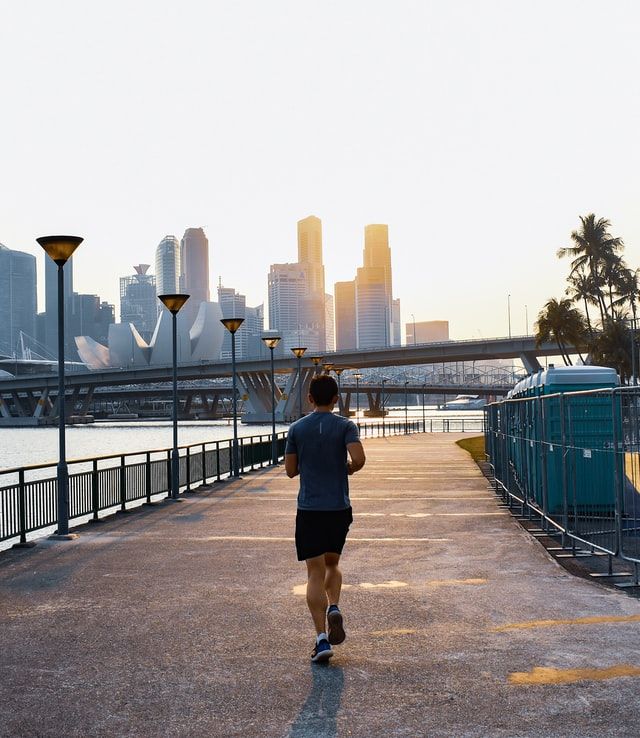 Pacing yourself is one of the most important running tips. You don't have to speed or run fast when starting your run, it's a jog after all not a 100m race. Settling into a consistent pace is key — even if you go 'slow'. 
Try tuning into your body and mind to see how much you can push yourself. Do this by picking up the pace from 30 seconds to a minute or to a point where your breathing is much faster before slowing down your pace again. As long as you consistently do this on your runs, your body will train itself to fall into a running pace that it can handle.
2. Overcome your mental block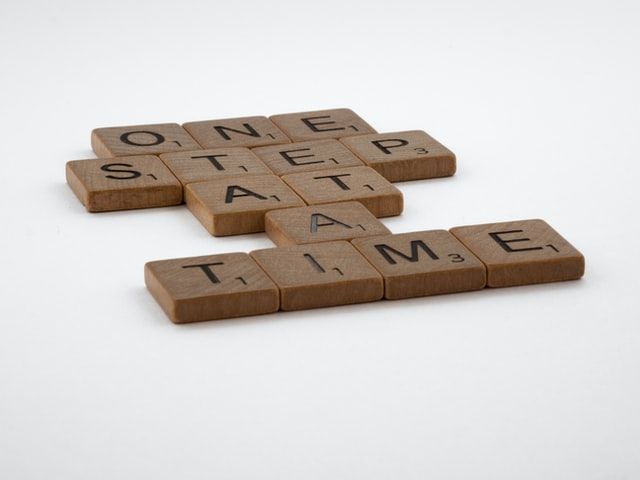 Running is never easy but repeatedly reminding yourself of how difficult it is not going to help. Stay positive and psyche yourself so that you can mentally push through. There are many ways you can do this from giving yourself a pep talk, making post run plans (like looking forward to a movie night post-run) to even visualising your run and imagining the sense of accomplishment you'd feel once you've ended it. 
Our favourite running tips is to pick a mantra and repeat it. Play it in your head or say it out loud when you feel discouraged. Think of a phrase, "one step at a time" or "tall and strong" that'll instinctively get you to push back your shoulders and push forwards.
3. Build strength
Whether you're running a 5km or a full marathon, you'll immediately notice the difference strength training can bring to your run. It's a running tip that's often overlooked but in fact, it can make you better at running as it strengthens muscles and reduces risk of any injuries. 
Follow the simple strength building workouts in the video above and get stronger and better at running. Once you start noticing the difference, you might just slowly start to love running!
The workouts in a snapshot:
Reverse Lounge: 10-15x each side, 3sets
Squat: 10-20x, 3sets
Single calf raise: 10-20x, 3sets
Hip Bridge: 10-20+x, 3sets
Plank: 30s-4min, 3sets
Crunch: 5-20x, about 3sets

4. Join a running club!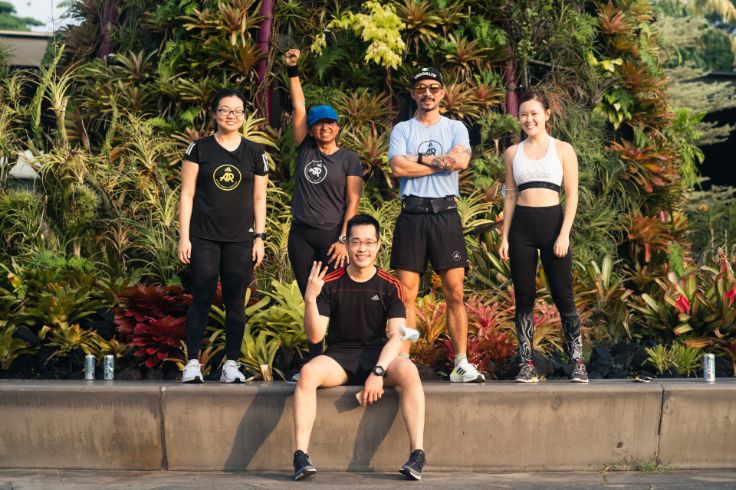 Find yourself losing the motivation to run? Another great running tip is to start a running club. You can start this with like-minded friends and hold each other accountable for training sessions. You can also share and learn running tips from your friends. From running gear they swear by to exercises and warm ups that are effective, you'll end up taking away more when running in a group. 
Having trouble convincing your friends to run with you? There are several established running clubs in Singapore you can join. For example, Adidas Runners Singapore meets up every week for a run at different locations —  Labrador Park, Gardens by the Bay and Singapore Flyer, just to name a few. Apart from runs, they also conduct workshops (we spied a past one on how to reduce body fat). Strength challenges are incorporated within the run, to push you further! If you've mastered your 5km and are looking for a different running challenge, then ballot for a spot for their next run on their FB page!
5. Make a good running playlist
Make running for beginners a lot less painful with a playlist that you truly enjoy. The playlist could include the best workout songs from any genre — pop to rap or rock, anything to keep your mind off from the distance you've left to complete. Viva la vida by Coldplay is an oldie but goodie for us. Pro running tip: Lookout for songs that are between 120-140 bpm (beats per minute) — the ideal tempo range for a jog.
Your running playlist can start with slower songs at the beginning that will match the pace of your warm up. Afterward, slot in songs that have a faster tempo and higher energy to keep you motivated on your 5km run. But remember to keep the music volume at a level where you can still hear the surrounding traffic so you can stay safe while running.
5. Eat well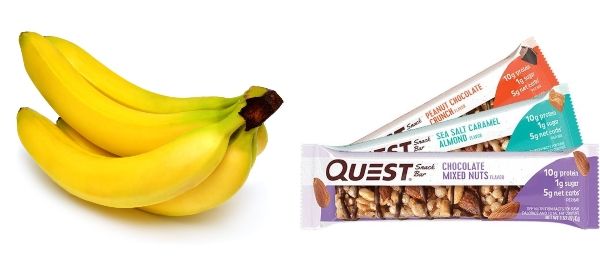 Diet is another running tip that shouldn't be overlooked. Apart from watching that you portion your food correctly (½ fruit and veggies, ¼ meat and ¼ carbs, it's also important to watch what you should eat and should not eat before a run.
Snack at least 30 minutes before running and avoid eating high-calorie foods or foods that are hard to digest closer to your running time. Instead go for fresh fruits like bananas  (available on GrocerKing Official Store) that give you the energy needed to conquer the run. Bananas also contain carbohydrates, which your body will burn and has potassium that can help prevent muscle cramps. Alternatively, eat just half a snack bar like Clif Bar Energy Bar Coconut Chocolate Chip Organic  (available on EAT ORGANIC). It includes the ideal mix of protein, fat and carbohydrates to help you power through the run, plus it comes in a delicious chocolate chip flavour!
As for foods to avoid: steer away from foods that have a much higher protein, fats or fibre content before a run — eg: legumes, broccoli, apples or spicy food. You may experience cramps mid-run as your body as your body is busy digesting them. 
Stay motivated and safe with the right running gear 
Apart from running tips, invest in the right running gear too! These can aid in run performance but also keep you motivated and excited to stay focused on your goal! 
6. Fitness tracker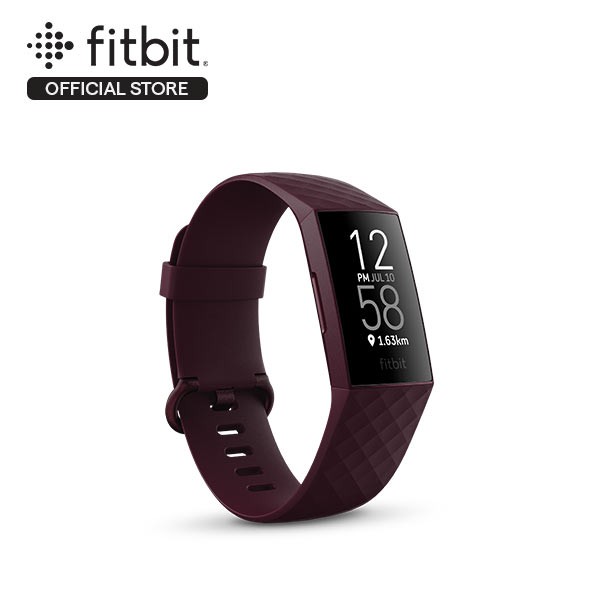 A fitness tracker is one running gear that's become almost essential these days – we recommend the Fitbit Charge 4 (available on Fitbit Official Store). The improved version comes with a built-in GPS function to track your running route, Spotify support so you can control your running playlist from your wrist and goal-based exercise modes so you can see the real-time progress of your runs. You'll also appreciate the guided breathing sessions and long battery live of up to seven days and up to five hours when using the GPS mode on this fitness watch.
7. Wireless earbuds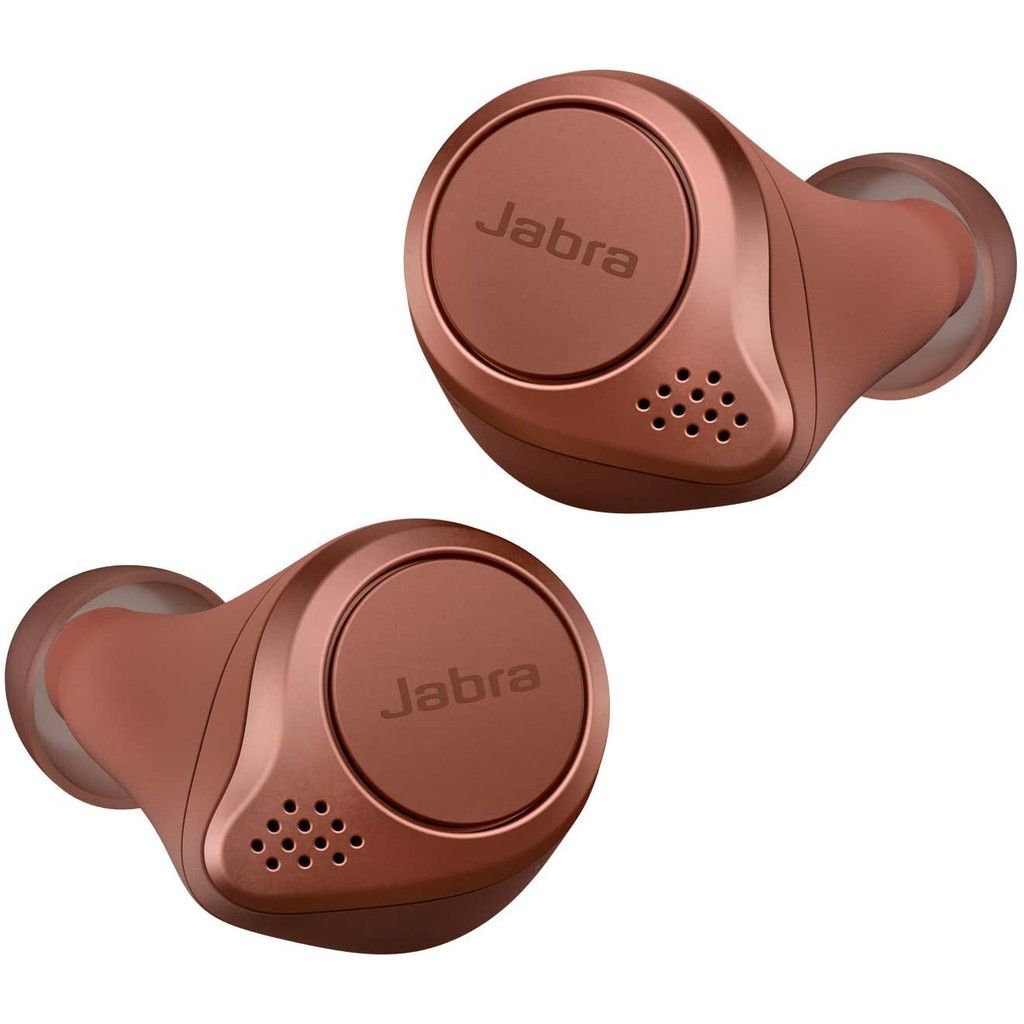 Listening to music while running can be fun but remember to keep safe and pay attention to your surroundings too. Toggle the HearThrough mode on the Jabra Elite Active 75t Earbuds (available on Jabra Official Store) so you can hear less or more of your surroundings while still listening to your playlist. This is especially useful when you're running in a heavy-traffic area. Not only that, These Jabra earbuds are sweatproof, waterproof and designed for an active lifestyle!
8. Running shoes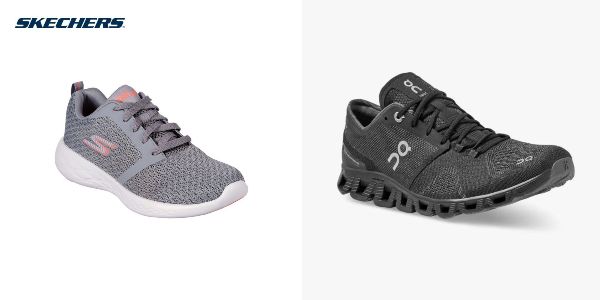 Running shoes aren't made the same — some are better for support while others are designed for those who overpronate. If you want running shoes that can bring you from a run to a gym sesh, then consider the Skechers Women Go Run 600 Performance Shoes (available on Skechers Singapore Official Store) or Men's On Cloud X (available on N-Zone Sports Official Store). 
The pair of Skechers running shoes is a great all-round beginner shoe for women. It comes with a breathable mesh fabric upper, padded collar and tongue for support. These will serve you well for a treadmill session or your 5km run around the neighborhood. On the other hand, the Cloud X shoes for men are designed as a cross training shoe for short sprints or gym workouts. They're some of the best men's running shoes as they're designed with explosive movements and will also earn you extra speed on short distance runs!
9. Running apparel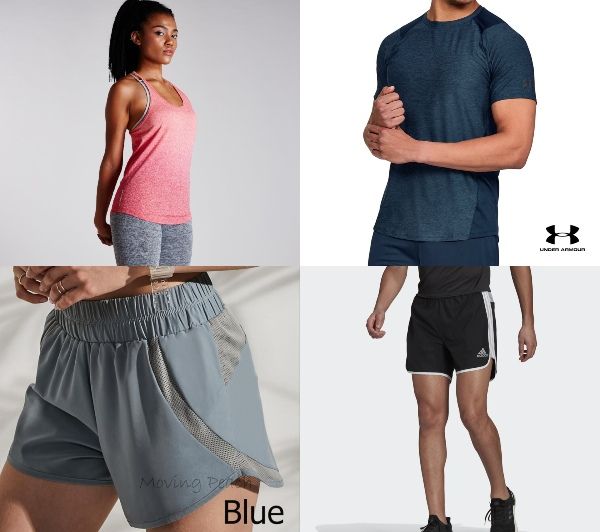 We've always heard you should dress the part you want to look, so a great running tip would be to invest in running apparel you like. After all, the more stylish the outfit, the more motivated you'd be to crush your 5km goal! 
For ladies, try getting sports tops and bottoms that boast a nice cut to show off your toned arms and legs. This GEARUPBEACHBODY Zone Mesh Ombre Women Tank Top (available on Gear Up Beachbody Store) and MOVING PEACH Women Mesh Sports Shorts (available on Moving Peach Official Store) combination will look super cute on your next run! The top is designed with a smart Nilit fabric technology which helps to return converted body heat back to your muscles so you can keep pushing through each kilometer. While the high waisted shorts are quick dry and come with mesh panels for that extra breathability. Don't forget to invest in some of the best high impact sports bras too to support your girls during your run!
For men, choose this sweat wicking Under Armour UA Men's MK-1 Short Sleeve T-Shirt (available on Under Armour Official Store) that's made with HeatGear fabric. This material is lightweight and wicks sweat easily so you'll be comfortable and odour-free on your jog. Pair it with adidas Running Marathon 20 Shorts Men Black (available on adidas Official Store) — a pair of mid rise sports shorts that are breathable, soft and will keep the moisture out! 
10. Fun running accessories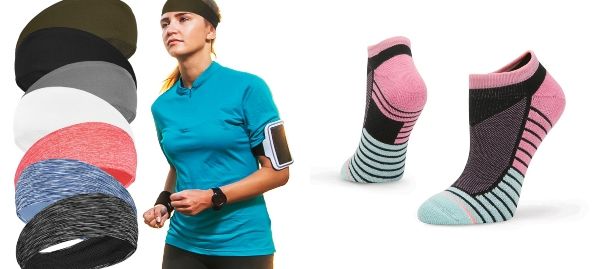 Take your running gear up a notch with fun accessories like colourful running headbands and some funky running socks. The DRSKIN 3pcs Women Men Workout Non Slip Headband Sports Sweatband (available on  DrSkin Korea Official Store) not only keep your hair out from your face but also boasts a UV protection system and sweat-wicking features so you won't be left feeling soggy after your run! On the other hand, these Stance Axis Low Small – Purple Socks (available on Bratpack Singapore Official Store) come with cushioning, a seamless toe closure and breathable mesh for a comfortable run!
Which running tips will you incorporate on your next run?
We hope this round up of running tips and gear will make it easier for you to commit and achieve your goal of running 5km. Is running just one of the many workout activities you want to try this year? Check out fun water sports to try and best HIIT classes in Singapore to push your boundaries further! Meanwhile, check out our 2021 Fitness Guide for attractive deals on all the workout essentials you need to keep in shape.