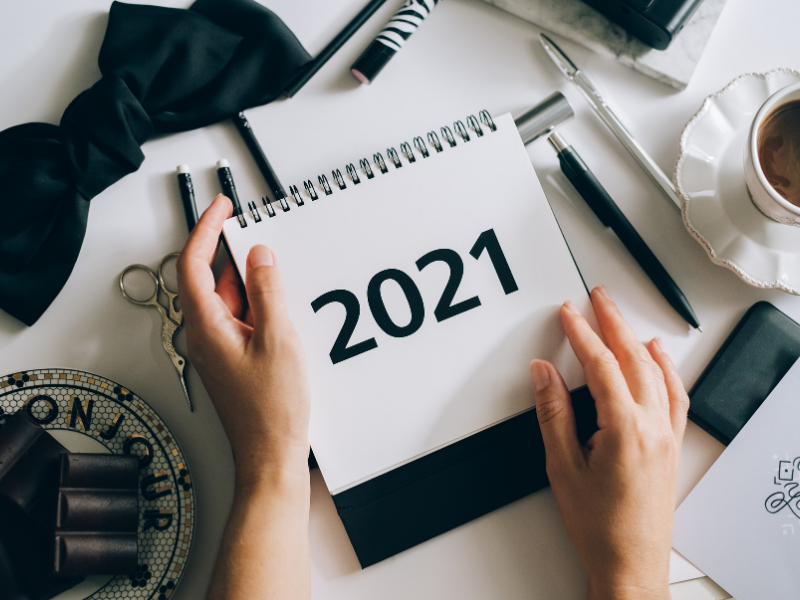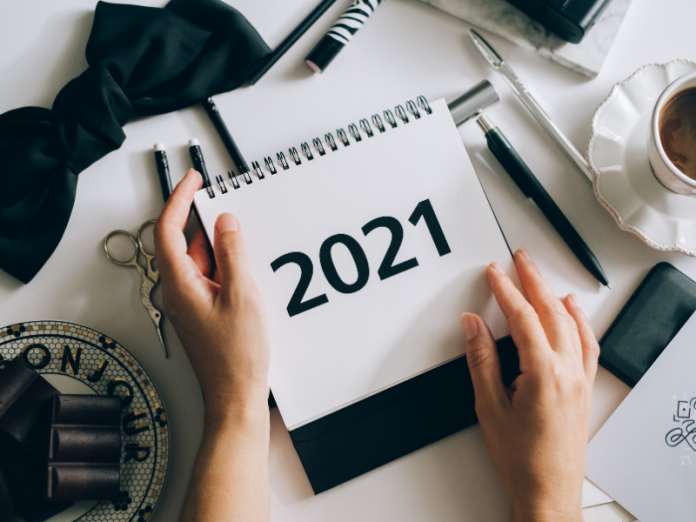 Do your 2021 New Year resolutions include things like practising more self-love and adopting a regular workout routine? If you said yes to any of these, you need a habit tracker to help you achieve your goals. A habit tracker guides you to stick with a habit and works as a quantifiable measure to track your progress. Kickstart your year the right way with some good habits to track and make this process a fun one with unique habit tracker ideas for your planner listed below! Psst, many of these habits are what highly successful people such as Warren Buffet and Richard Branson possess to help them get ahead in life.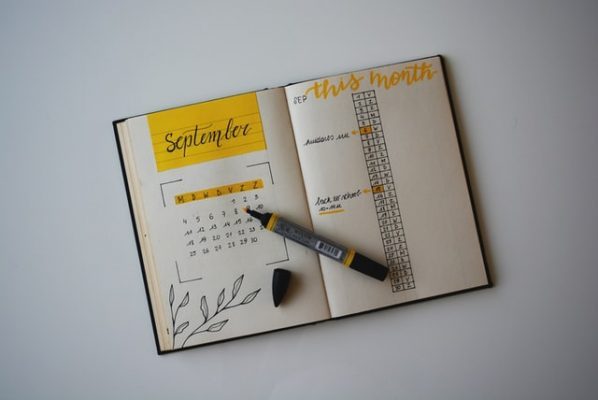 If you're new to habit tracking, a habit tracker may sound a tad intimidating. But fear not, a habit tracker is simply a creative way to measure how many times you performed a habit. It functions like a dated checklist that reminds you to perform the desired actions daily. You can shortlist a bunch of habits to track and set up a habit tracker in your planner or a bullet journal for easy reference and recording. 
Why is a habit tracker important?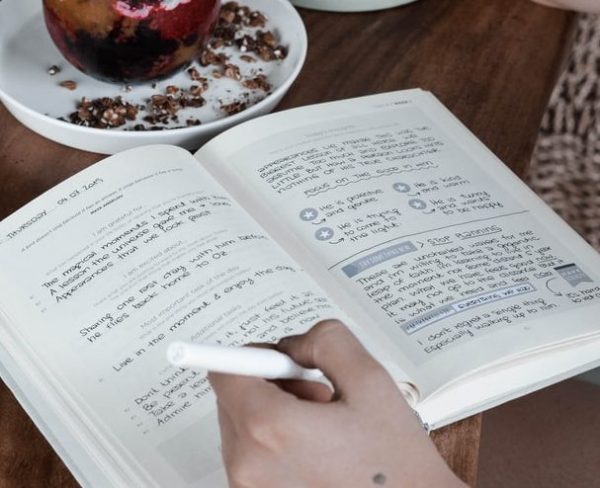 How does something as simple as a habit tracker help you in achieving your 2021 goals? The truth is, establishing a habit requires a lot of self discipline — the ability to see a task through to completion even in the face of obstacles. However, building self discipline can be tricky without any concrete plans. This is where a habit tracker comes in handy. A habit tracker is like a visual cue that reminds you to act and motivates you to stick to the plan. Additionally, it also doubles as a form of measurement that holds you accountable to your actions and keeps you honest. This can be crucial for those who unknowingly downplay their situation and let things slide easily. In the process of adopting habits like reading and excercising, you're honing your self disciplinary skills and taking a step closer to becoming a better person. 
Good habits to track in 2021
1. Hydration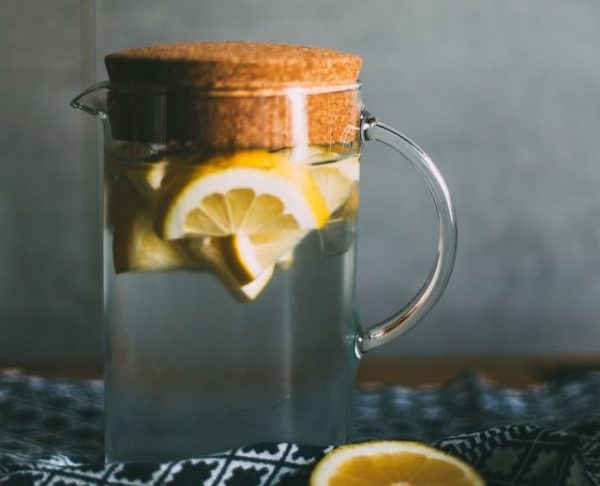 Have you gone about a busy day without drinking a sip of water? If this sounds all too familiar, hydration is one of the habits to track in your planner. Being properly hydrated can effectively reduce fatigue, improve your digestion, prevent overeating and help you to think better. Many of us may think we are meeting the recommended daily quota of eight cups per day, but that may not be the case. Having a hydration tracker on hand makes it easier to keep a record of your water intake. 
How to track:
Step 1 – Start on a clean spread in your planner and draw seven boxes on the left side of the page. Each box represents each day of the week. 
Step 2 – Next to the boxes, draw eight cups per day. You can increase the number of cups according to your personal target. Alternatively, you can also use the cup stamp in the Winzige 3Pcs Time Manage Stamps Set (available on winzige.sg) if you're not confident of your freehand drawing.
Step 3 – Everytime you drink a cup of water, you colour a cup on the page for that day. You can use water colour pens such as the Winzige 10 Colors Brush Pen Set (available on winzige.sg) to colour each cup to make the spread more vibrant and aesthetic! At the end of the week, you'll be able to see if you're drinking enough and work towards your hydration goals the next week. 
2. Sleep tracking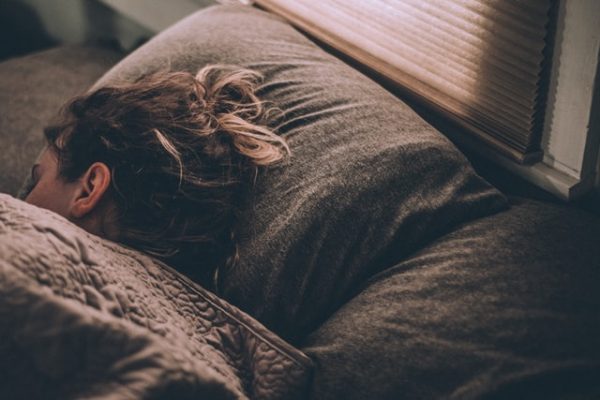 Not performing to your maximum potential at work or in school? There's a high chance this might have something to do with the amount of Zs you get each night. Sleep deprived individuals may be less creative, make poorer decisions and lack ability to focus during the day. These are definitely undesirable behaviours if you're aiming for success. 
On the contrary, getting a restful night can help to refuel the mind and revitalise your body so you're ready to take on a brand new day. Sleeping for at least eight hours will give your body time to rebuild muscles and boost your immune system for better health performance. Likewise, sleep is crucial in regulating your emotions. You're less likely to feel under the weather if you've enjoyed a full night's sleep.
If you suspect your sleep is affecting your performance, we suggest using a monthly sleep tracker to monitor the hours of rest you get each night. This is one of the most useful habits to track as your sleep tracker can encourage you to maintain a more regular sleep schedule with at least eight hours of rest. 
Pro Tip: Aside from improving your sleep schedule, you can also refer to our guide on creating a more cosy sleeping environment to boost your sleep quality!
How to track:
Step 1 – Draw a horizontal line across the top of the page. Section the line equally into 24 parts for each hour of the day.
Step 2 – Label first half of the horizontal line as 12am to 11am. Then, label the rest of the horizontal line as 12pm to 11pm. 
Step 3 – Draw a vertical line down through the left side of the page. Section the line equally into 30 or 31 parts, depending on the number of days for the month. Label the dates. 
Step 4 – Using the STABILO Swing Cool Pastel Highlighter Pen (available on Schwan- STABILO Singapore Official Store), draw a straight line starting from the time you sleep till the time you awake for each day. Count the number of sleep hours and fill it into the highlighted line drawn. We suggest alternating between different highlighter colours for each day so it's easier to read the tracker. At the end of the month, you'll be able to calculate the average hours of sleep you get each day and work towards going to bed earlier. 
3. Reading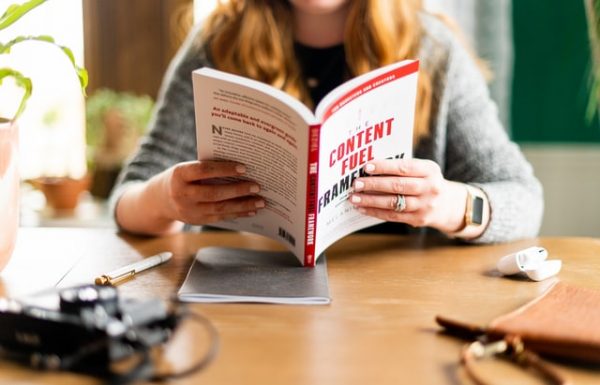 A treasure trove of information and knowledge lies in books. If one of your 2021 resolutions is to read more widely, a reading tracker will be right up your alley. Reading is one of the most beneficial habits to track as it develops your brain and expands your vocabulary. Fiction books challenge your creativity and imagination while non-fiction reads such as business and investment books can improve your critical thinking and problem solving skills. Moreover, reading lowers your stress levels and helps you to sleep better. 
How to track:
Step 1 – To get you motivated to read, here's a fun habit tracker idea to consider — a reading bingo spread! Start by creating 25 boxes in a five by five manner. You can do this with the Winzige 45Pcs Colorful Square Stickers Set (available on winzige.sg) which comes in perfectly cut squares to create your bingo design easily.
Step 2 – Fill in each box with a reading challenge. Some examples include reading a fantasy novel, biography or even a self-help book. Source for inspiration from our list of 2021 recommended books to read!
Step 3 – Be sure to leave the middle square blank and mark it with a star. This will act as a free space that will add to your bingo line without requiring you to complete a challenge. 
Step 4 – Everytime you finish a reading challenge in the bingo spread, cross out the corresponding box. Keep going until you've completed the consecutive challenges in either a straight or diagonal line pattern on the bingo spread. This means you've won the game! Reward yourself with a pint of beer or some sweet treats like a fluffy souffle pancake! Create a new bingo challenge on another page to keep the reading habit going. 
4. Fitness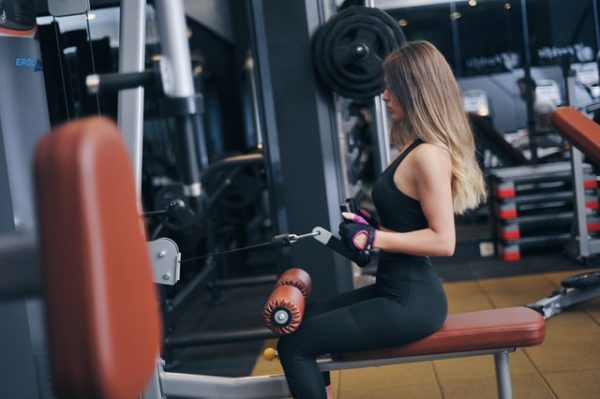 Working out more regularly is probably one of the most common goals many people have in mind at the start of 2020. However, how many of us were able to keep up with it? This 2021, don't fall short on your fitness goals — use a fitness tracker instead! It can make you feel more committed to your fitness journey.
Exercising is one of the most important habits to track. Regular exercise can improve your mood, help you manage your weight better and give you a much needed energy boost. An active lifestyle may also reduce your risk of chronic disease and help you sleep better at night. With so much to gain, this is a habit you'd want to adopt for the new year!
How to track:
Step 1 – To create this annual fitness tracker, draw a table with 12 columns. Each column will represent a month of the year. 
Step 2 – Divide each column into 30 or 31 parts depending on the number of days in the month. Each section represents a day of the year. 
Step 3 – On the left side of the table, list down 1 to 31 according to the sections drawn in step 2. 
Step 4 – On the top right hand corner of the page, create a legend chart. Using an Acrylic Clear Block Rubber Stamp Base (available on mayrecords.sg), attach the design you want from the Winzige Cute Mini Rubber Stamps Set (available on winzige.sg). Stamp each design on one of the shades on the 6 Colours Ink Pad (available on Simple-Game .SG) and transfer the design onto the legend chart. 
Step 5 – Label each legend with an exercise you want to do regularly, such as yoga, cardio or arm workout. You can even label them according to the workout routines you have in mind, such as this 15-minute home workout. 
Step 6 – Based on the workout you do each day, stamp the corresponding design onto the table according to the date. You'll be able to observe how consistent you've been with your workout regime for the entire year!
5. Mood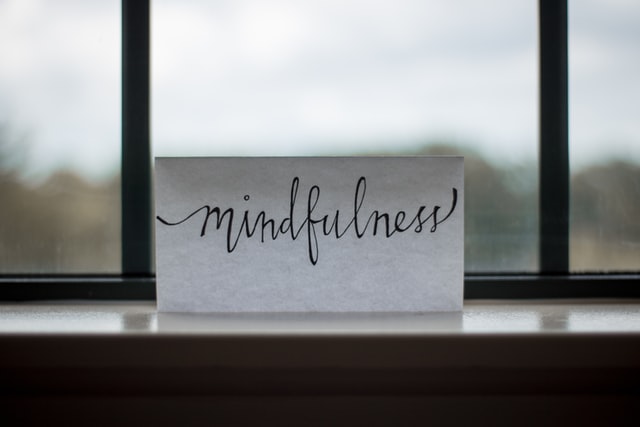 Everyday brings about new challenges and surprises which can affect our moods. Sometimes, things can get so overwhelming that you find it hard to keep your emotions under control. This is where mindfulness can make a huge difference in your life. Mindfulness is the practice of redirecting your focus to the present moment and accepting it as it is without judgment. It encourages you to observe how you feel, think and react to different situations. This elevates your understanding of yourself which can be extremely helpful in your personal development. 
A way to practice mindfulness is to track your moods on a daily basis. This is one of the best habits to track as it allows you to reflect on your day and reassess what were the causes of your mood changes. 
How to track:
Step 1 – This is one of the most aesthetically pleasing habit tracker ideas to add to your bullet journal notebook or planner. Start by drawing a teacup (or a flower pot, it's up to you) and six stems growing out of the cup. 
Step 2 – Draw 31 leaves on the stems. Number each of them from 1 to 31. Reduce the number of leaves if the month has lesser days.
Step 3 – Draw your legend chart on the teacup. Use a different colour marker for each type of mood. You can create a range of moods including very happy, neutral and depressed. We suggest using some cute Emoji Face Stickers (available on warmyourlife.sg) to help you mark out your legends. 
Step 4 – At the end of every day, colour your leaves with the colour that represents your mood accordingly. You can also write a brief explanation on what happened next to the leaves on days where you feel extremely happy or sad. This will come in handy when you look back on your month and recall the key events that have affected you. 
Other useful habits to track for 2021
We hope these creative habit tracker ideas will get you motivated to adopt healthy habits for the new year! If you're striving to improve your physique but feel unsure whether you'd be motivated to workout by yourself, we suggest employing the help of a personal trainer in Singapore to assist you in achieving your fitness goals. Meanwhile, parents can also encourage their kids to complete this list of best children's books by setting up a reading habit tracker with them! 
This article was updated on 05-01-2021. Additional research done by Lydia Ng.

---
New to Shopee? Get $7 off (min. spend $15) with code*: 5OFFPLANNER
*TNC Applies. Valid for new users from 8 to 15 Jan 2021 only.