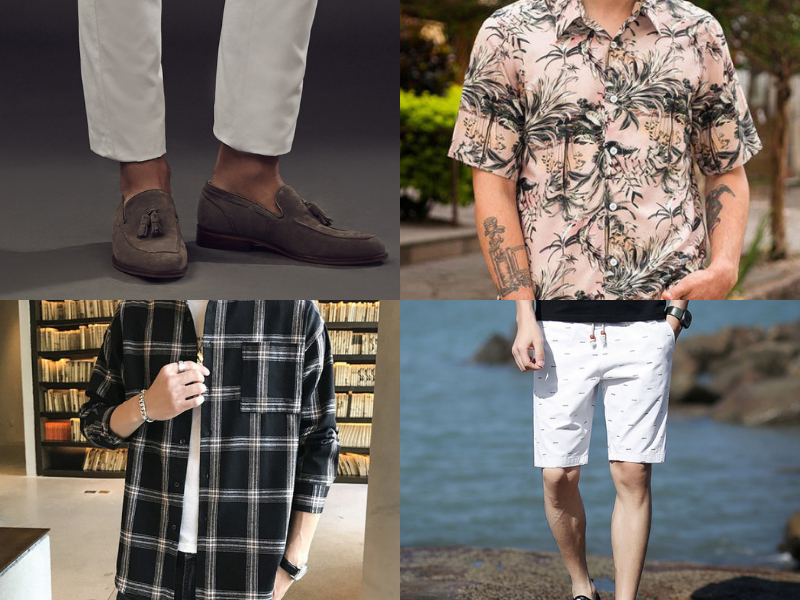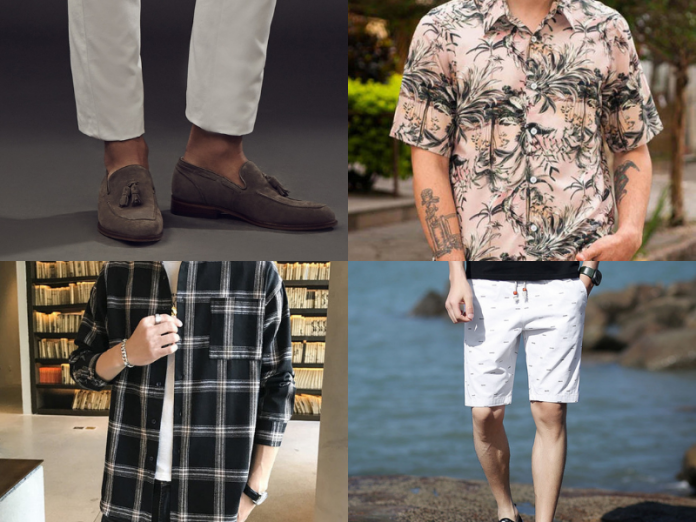 If you've been stuck in the same look for a year, it's time for an update. Men's fashion in Singapore has evolved in recent times — sleep on it for a few months and you'll wake up to find you're off-trend!  But no worries, we aim to help you get up to date with the latest styles in men's fashion. From the rise of street culture to the return of old school sneakers, we have recommendations in this guide that will get you looking fresh and spiffy in the world of men's fashion!
1. Basic Shirts For Men (Great for couples!)
Let's start with the basics [pun intended] — plain and graphic tees! These shirts for men are easy to match with most Singapore men's fashion styles. Plain shirts are great for a minimalist aesthetic that you can't go wrong with. Stick with monochromatic colours for a sleek and simple outfit.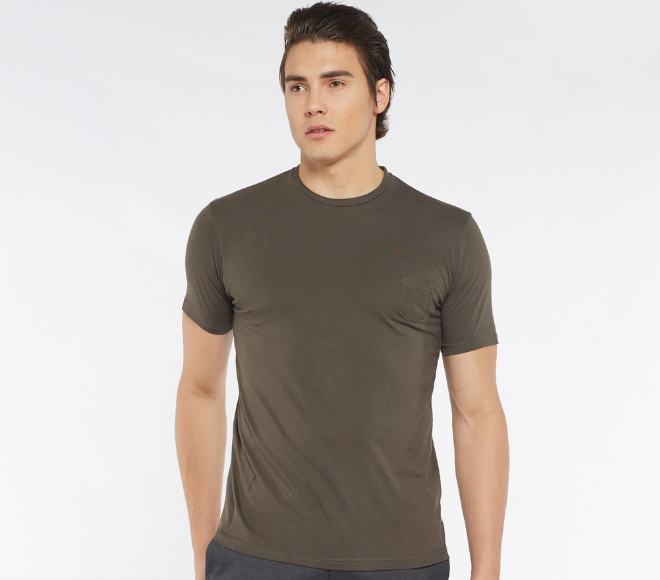 Not the kind who likes small talk? Consider some graphic tees with funny images or quotes on them – sure makes for a great conversation starter.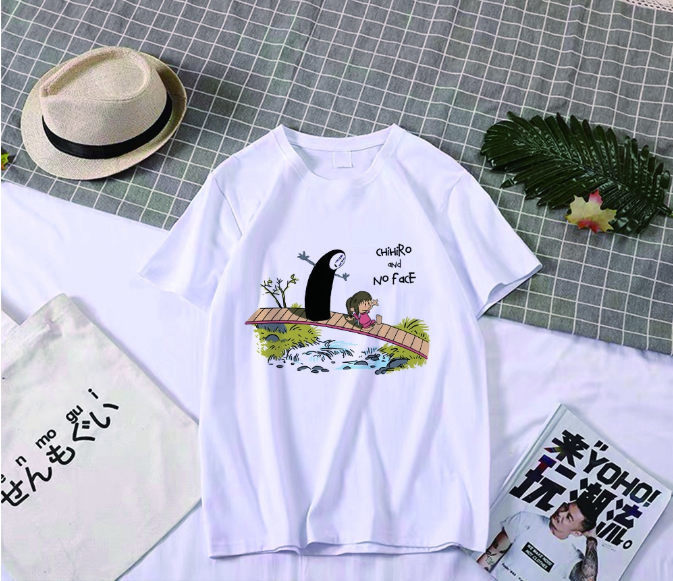 If you have a partner, why not get a couple shirt with matching brand logos on them! Admit it, you've always wanted in on the Champion and Fila trends with your partner! So why wait? Couple shirts are fun – rock it out with your loved one!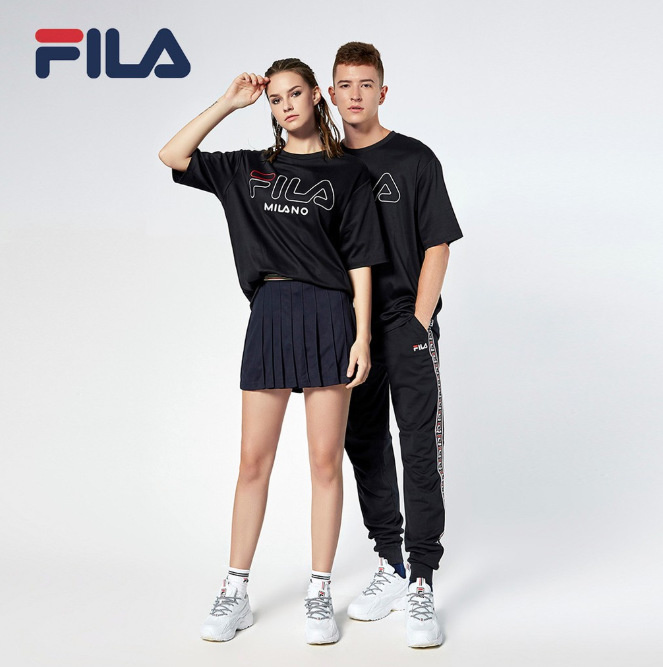 2. Striped T-Shirts
Y2k fashion is all the rage right now when it comes to men's fashion in Singapore, so ride the retro wave with striped t-shirts! They come in a variety of styles and colours, so you're sure to find one that fits your tastes. Vertical stripes help make you look slimmer while horizontal stripes can make your shoulders appear broader.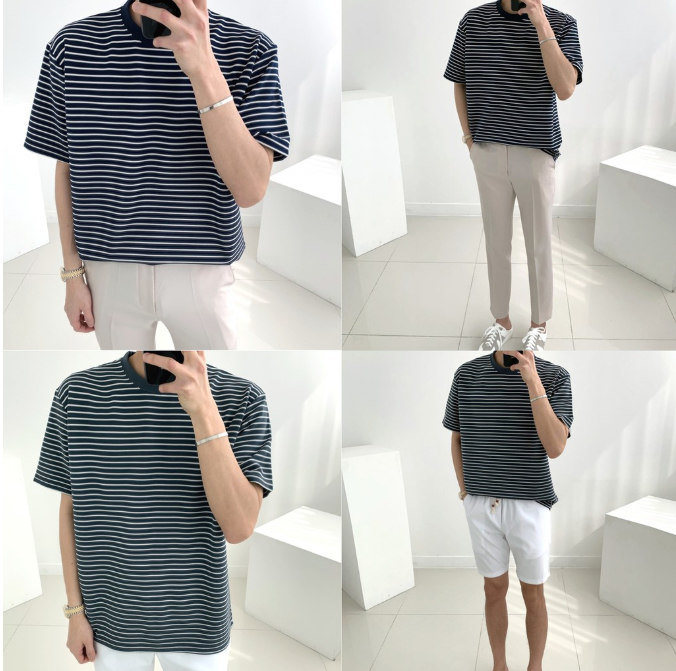 From crew necks to collared, feel free take inspo from the many retro-styled shows like Stranger Things.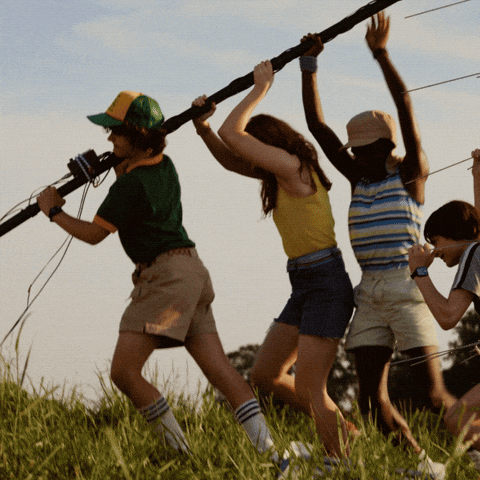 3. Boots
Boots can fit an array of looks ranging from grunge to smart casual. The best thing about boots is the extra boost in height you get to add an extra dose of confidence in your strut. Dr. Martens is a popular go-to brand for your classic black leather boots, perfect for a punk aesthetic. If you're looking for a softer and casual outfit, you can consider trying out suede for a more velvety and napped finish.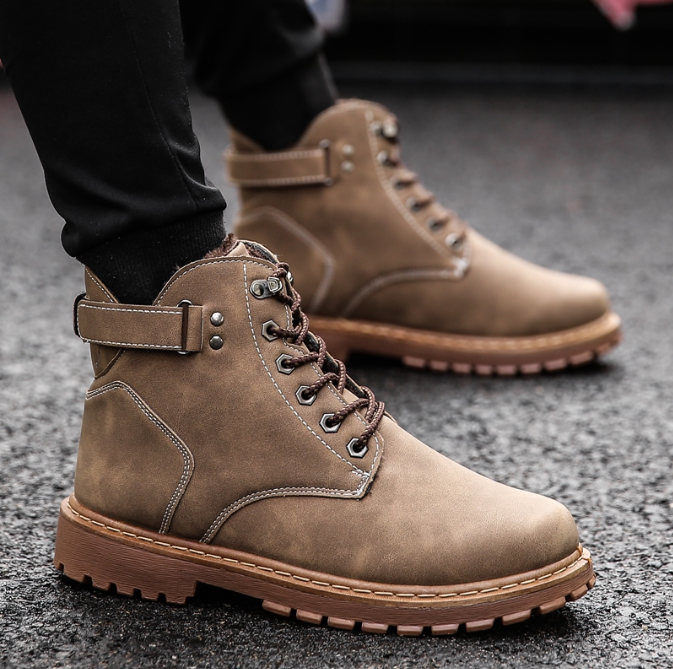 4. Old School Sneakers (If NMDs aren't your thing)
Everyone loves a good pair of Adidas NMDs. But if that isn't your style, that's okay! You can try the next pair of trending shoes in Singapore men's fashion. That's right, we're talking about good ole' sneakers! But in case you're missing your old pair of beat-up Converse sneaks, no worries. It's an opportunity to try out new sneaker brands like Superga!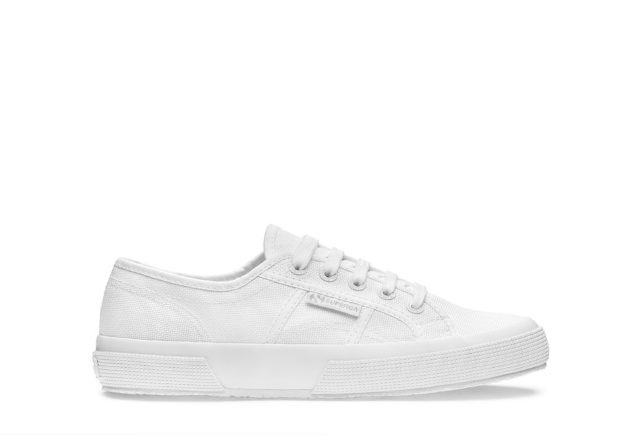 Popular brands like Adidas and Fila have also been doubling down on their old school sneaker designs for men. But one brand has truly taken the art of sneakers to its roots — Vans.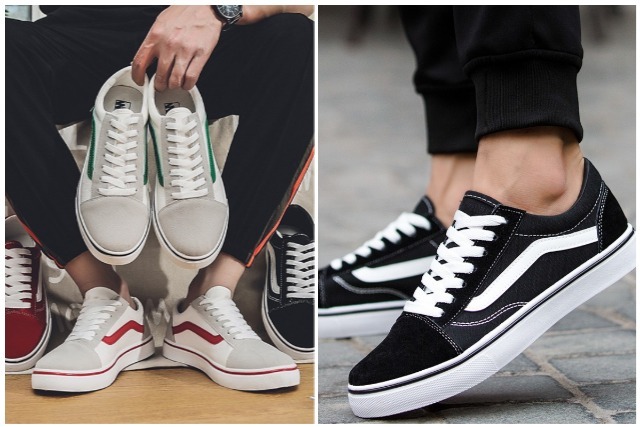 The Old Skool series is THE way to go for men who enjoy sneaker designs of the good ol' days. Hop onto that 90s grunge sk8ter boi aesthetic, match it with a pair of ripped jeans and you're golden! 
5. Get Cosy With Bomber Jackets
Otherwise known as a flight jacket, bomber jackets are identified by their elastic waistband and cuffs with a zippered front. They are great for layering and provide a flattering cut by adding volume to the shoulders and arms. Popular colours include black, navy and army green. For those who want to add a bit of pizzazz and individualism to their bomber jackets, consider iron-on embroidery patches to truly make it your own.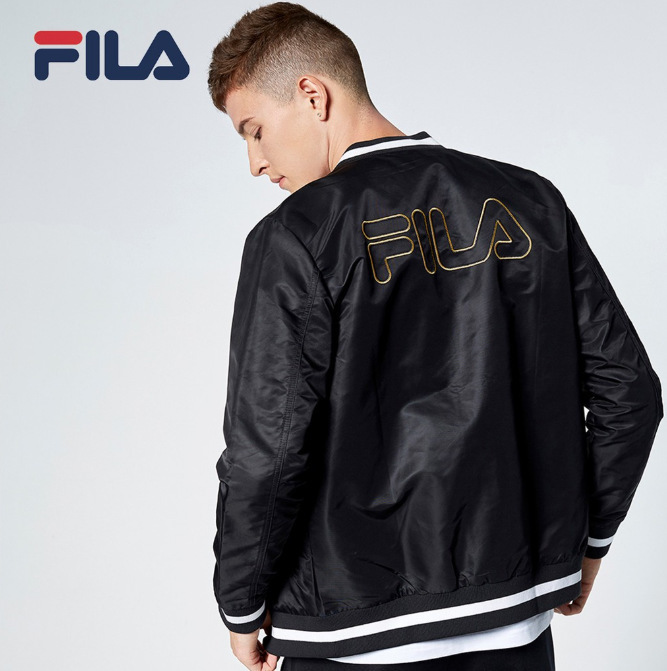 6. Flannel & Jeans For A Versatile Look
Need a dress style that goes well with your new pair of sneakers? How about some flannel shirts paired with jeans? These long-sleeved shirts make for the perfect smart casual wear if you're tired of plain colours and polo shirts. Flannel shirts are incredibly versatile for a piece of Singapore men's fashion.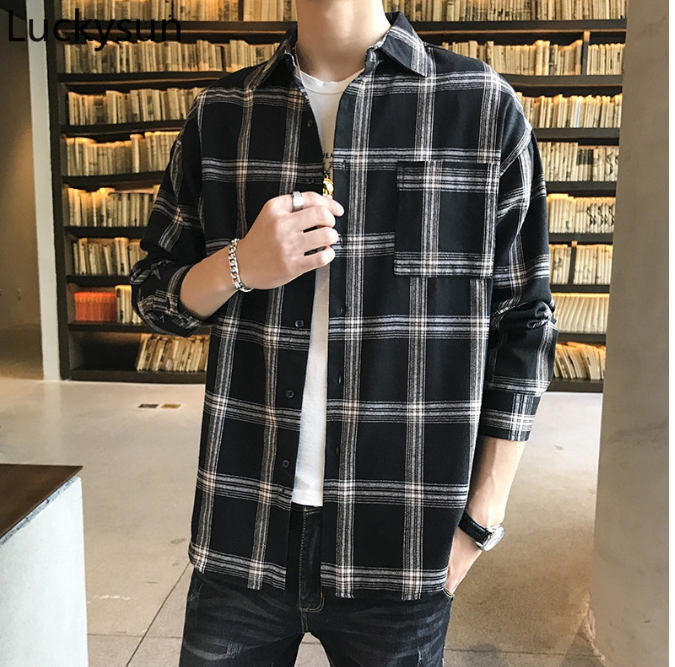 It's versatile for any occasion! Headed to a gathering at work? Keep the sleeves folded down. Heading for drinks afterwards? Just roll the sleeves back up! Two dress styles for the price of one decent flannel shirt. Oh but don't forget a good pair of men's jeans – or chinos – both go well with flannel shirts!
7. Bermuda Shorts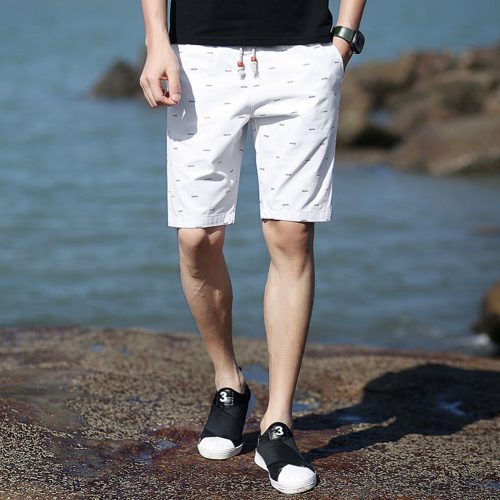 In Singapore it is probably too hot to be wearing jeans all day long. Well, you'll be glad to know shorter shorts, aka berms are back in fashion! Whether you are going for the flamboyant floral, or the casual boy-next-door kind of look, here's a wide range that you can look through. The key to nailing it is to make sure you get the length just right. Aim for a couple of inches above the top of the kneecap and opt for tailored styles that can be paired with either casual or smarter pieces with ease.
8. Chill Out With Tropical Prints!
Remember those Spongebob tropical-themed time cards?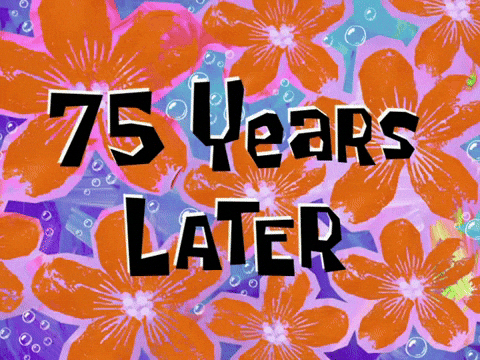 Now, put that on a shirt! Floral patterns are making an appearance on more pieces of men's fashion in Singapore than ever before. What attracts guys to these shirts? Maybe the floral patterns, the warm colours or both!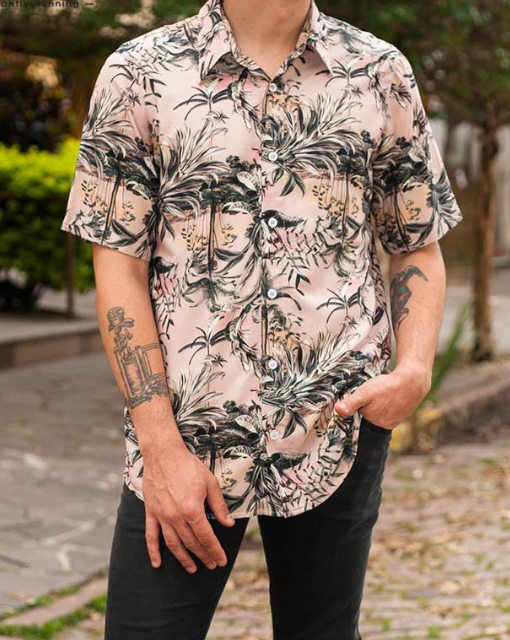 Either way,
men's floral shirts
are proving to be quite a fashion statement considering that guys don't often wear bright and funky colours. If you're willing to go bold with your new fashion style, be our guest!
9. Co-ord Denim With Denim Jackets For Men
This one's for denim lovers. Expand on your love for denim jeans to owning a denim jacket for men. Admittedly, we thought that a full suit of denim would look weird. But we've checked it out and it's a men's fashion style in Singapore worth following. Yep, we said it! Denim looks good all over you! Denim fabrics come in a variety of colours ranging from acid wash to faded black, consider going the extra mile and match your jeans with a cool denim jacket for a fully coordinated outfit.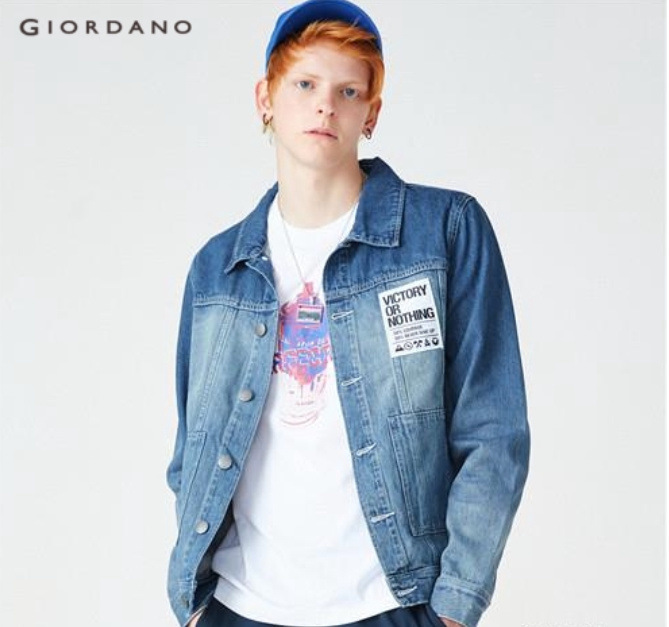 10. Men's Cargo Pants
It's 2021 and we are all about cargo pants. Similar to joggers, they are most distinguished by their big pockets, which are great for guys that aren't about carrying around a bag. If you're a fan of that hypebeast aesthetic, a pair of Adidas NMDs will go perfectly well with a good pair of men's cargo pants. We don't see this Singapore men's fashion trend dying anytime soon. So if you're looking for a pair of pants that will do you good for the next year or so, try on a pair of men's cargo pants!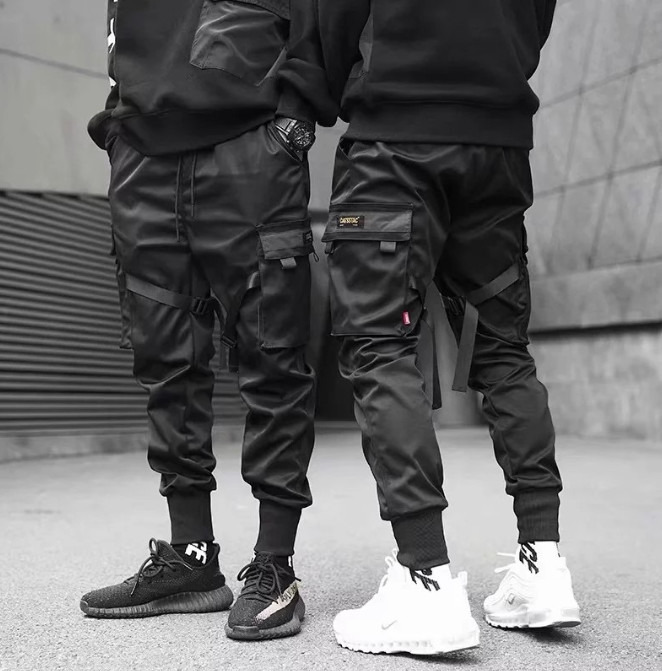 11. Windbreakers (Because sweaters just aren't for Singapore)
It's quite unfortunate that Singaporeans aren't able to adopt men's jacket trends from seasonal countries. The tropical weather just isn't an ally to our desire for trendy warm clothing. But there's still hope! Windbreaker jackets have been making a reemergence in the fashion scene for a while now and it's only picking up from here. Popular styles range from monochromatic to vibrant colour block patterns. These jackets for men are made of lighter material than your typical men's sweater.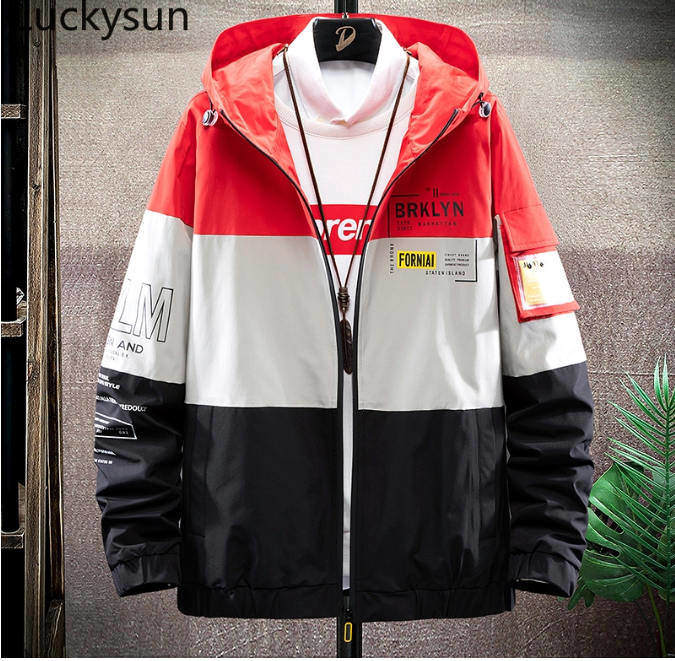 If brands are important to you, consider getting an iconic Adidas windbreaker jacket or windbreakers from The North Face. These brands have some of the most well-designed windbreakers on the market that will go well with any style of men's fashion in Singapore that you've got on under!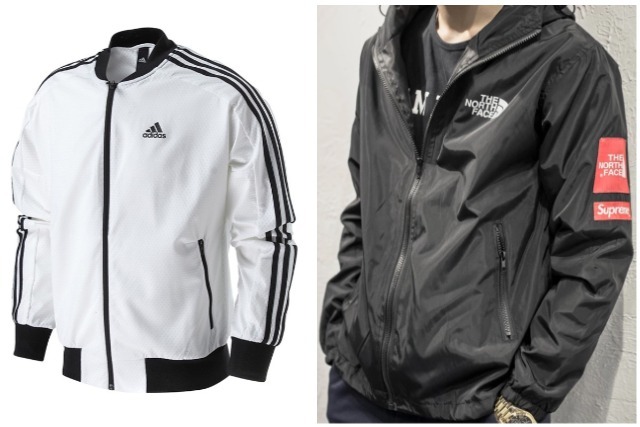 12. Flood Pants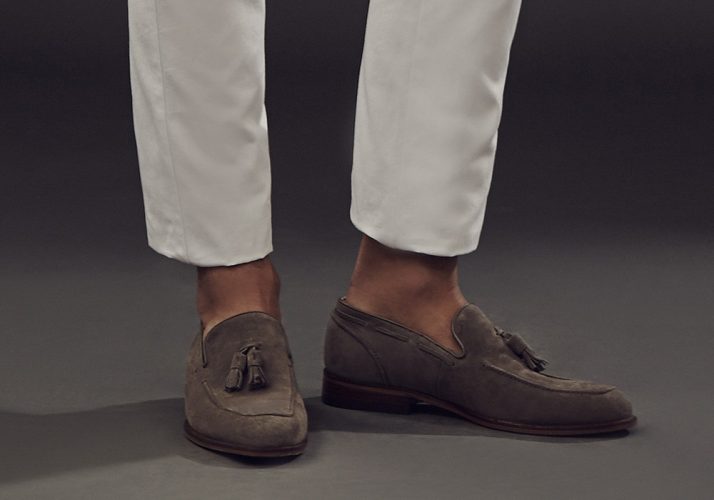 Old habits die hard, and it seems like this trend is still pretty much in fashion. There's something about baring those ankles that provides an edgy, sexy yet flattering look. And well of course it's…pretty airy and perfect to keep those sweaty feet at bay in the sweltering Singapore heat, and still look fashionable. Don't forget to pair it with a nice looking pair of socks and loafers to amp up this look.
13. Backpacks For Men To Complement Your Dressing
We can't write a list on Singapore men's fashion trends without including backpacks for men! Very often, guys make the mistake of picking their dress style without considering whether their bags go well with it. We recommend backpacks from brands like Timbuk2, Herschel and even Fossil!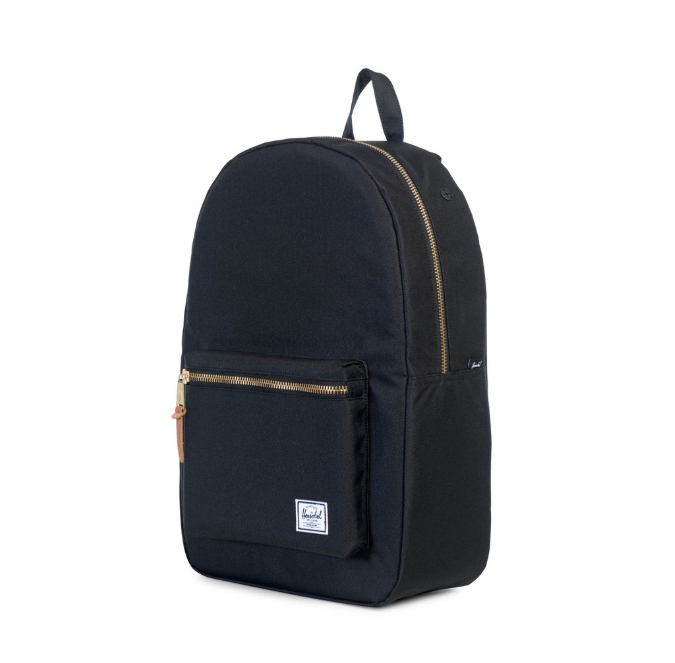 These backpack brands feature some of the best colour combinations and design styles on the market. We get that a good backpack usually comes with a hefty price tag, if you're looking for more affordable options, you don't have to worry about skimping on the style as there are countless quality bags going at reasonable prices.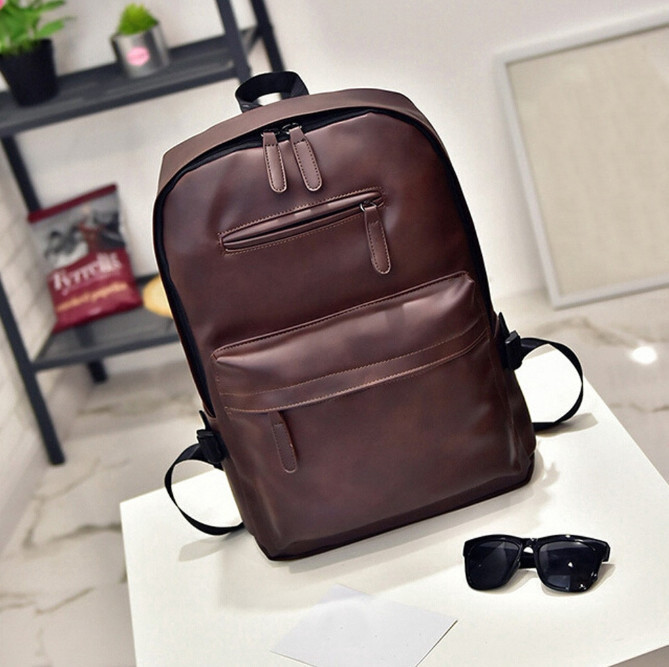 Need more men's fashion accessories from Shopee Singapore?
Now that you know some of the latest trends in Singapore men's fashion, all that's left is to take a bold step forward and commit yourself to any one of them! You won't have to make a huge dent in your wallet either with Shopee Mall Brands Festival!  Oh, but don't forget to try out some of the latest hairstyles for men too! We have a guide on men's hair products you'll need to get a suave look. Or if you're just looking to buy a gift for that special man in your life, maybe consider our pocket-friendly gift guide for men!
This article was updated on 3 March 2021. Additional research done by Jaslynn Yeo.
---
New to Shopee? Get $7 off (min. spend $15) with code*: STYLE7MEN* TNC Applies. Valid for new users from 14 to 21 March 2021 only.