<![CDATA[There are few things greater in life than a genuinely good slice of pizza. Whether you like a classic Margherita or enjoy relishing in fancier toppings, there's no doubt that pizzas offer a kind of versatility that caters to different preferences! For pizza purists though, thin crust pizzas are especially loved. If you enjoy them just as much, here are all the best pizza places in Singapore to get your fix!
1. Positano Risto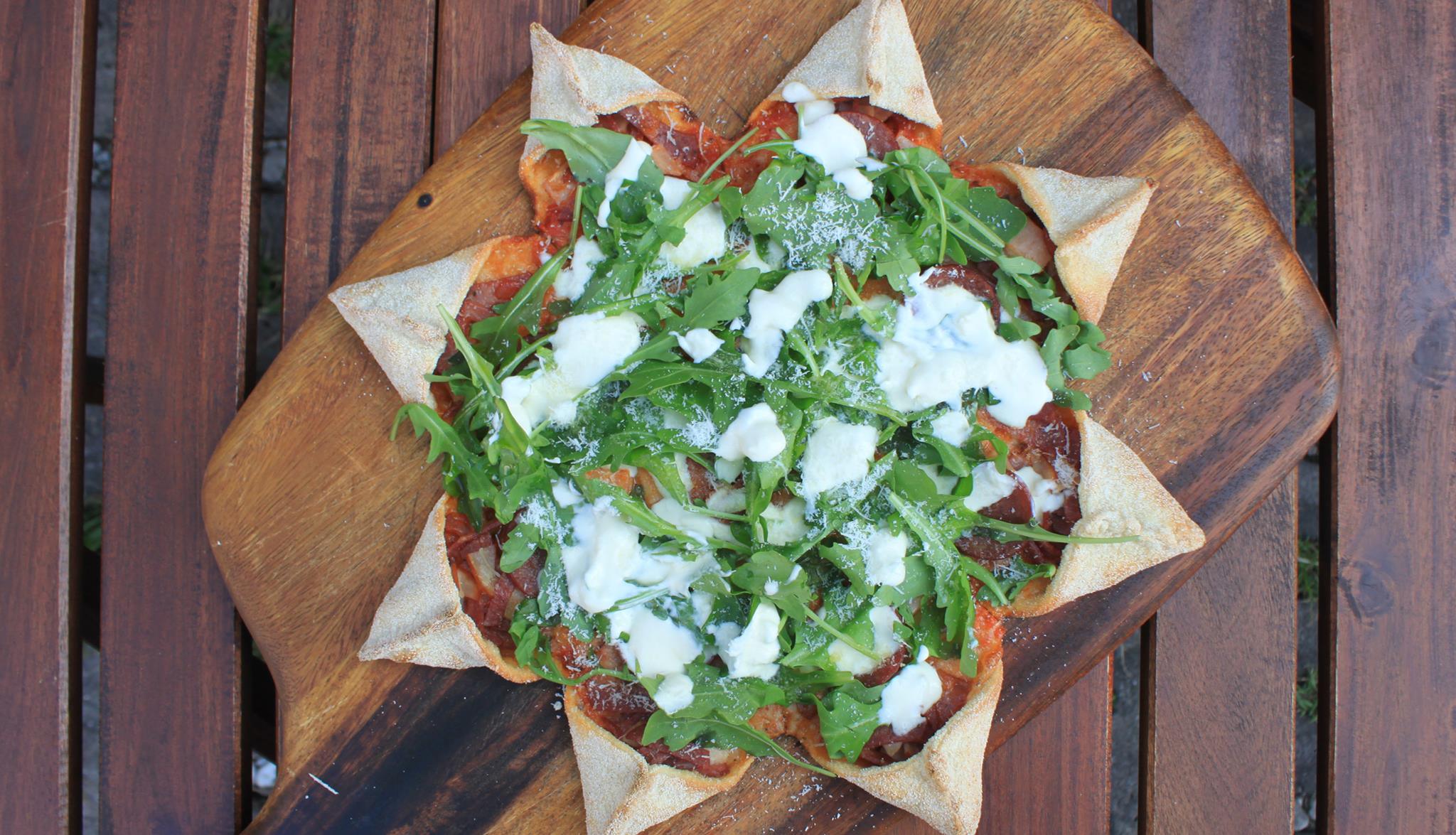 Credit: Positano Risto / Facebook
While only a year old, Positano Risto has been highly raved by many, as evident from the spectacular reviews it has received on social media platforms and websites such as Yelp! The thin crust pizzas here are crispy on the outside and chewy on the inside, just as the best thin crust pizzas should be. While there are many Italian restaurants in Singapore, not many of them are halal-certified but Positano is one of the few that is! The service at this pizza place in Singapore is also impeccable so you can be assured that you'll be in good hands!
Address:
66 Bussorah Street, S(199479)
Opening Hours:
Sun – Thurs: 11.30am
–
 10pm
Fri: 10am
–
11pm
Sat: 11.30am
– 12am
2. PizzaExpress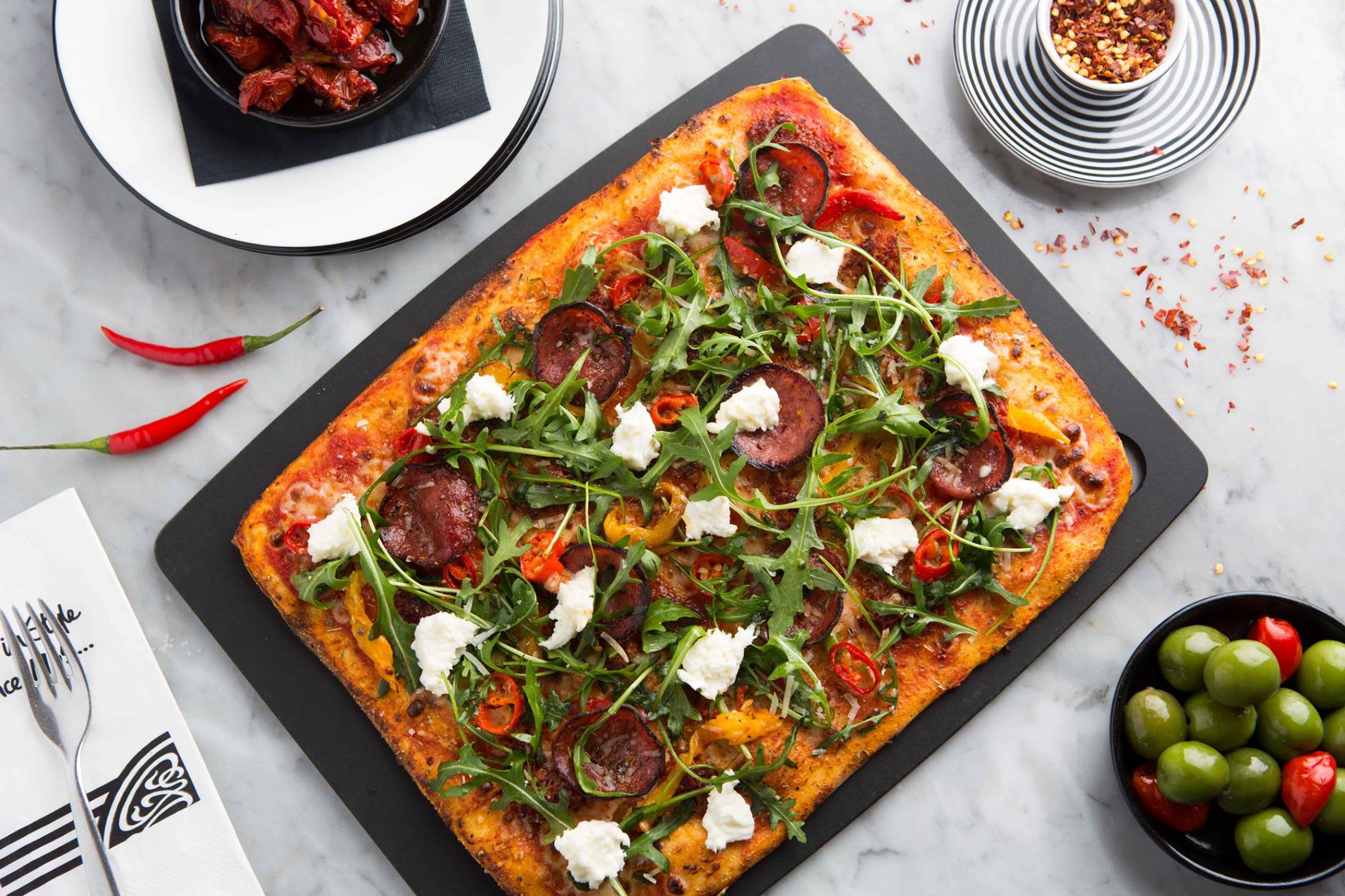 Credit: PizzaExpress / Facebook
PizzaExpress is a world-renowned Italian restaurant with more than 500 outlets around the globe! This pizza place grew immensely popular because of its ability to serve affordable pizzas without skimping on authenticity and quality! The dough is freshly kneaded and made in-house every day! Besides offering the classics such as Pomodoro Pesto, this restaurant also managed to integrate local flavors into their pizzas. Try out their Laksa pizza if you're looking to spice things up!
Address:
Duo Galleria, 7 Fraser Street, #01-01/02 S(189356)
Opening Hours:
Daily, 11.30am – 10pm
Check out their other outlets at Scotts Square and Holland Village
here
!
3. Peperoni Pizzeria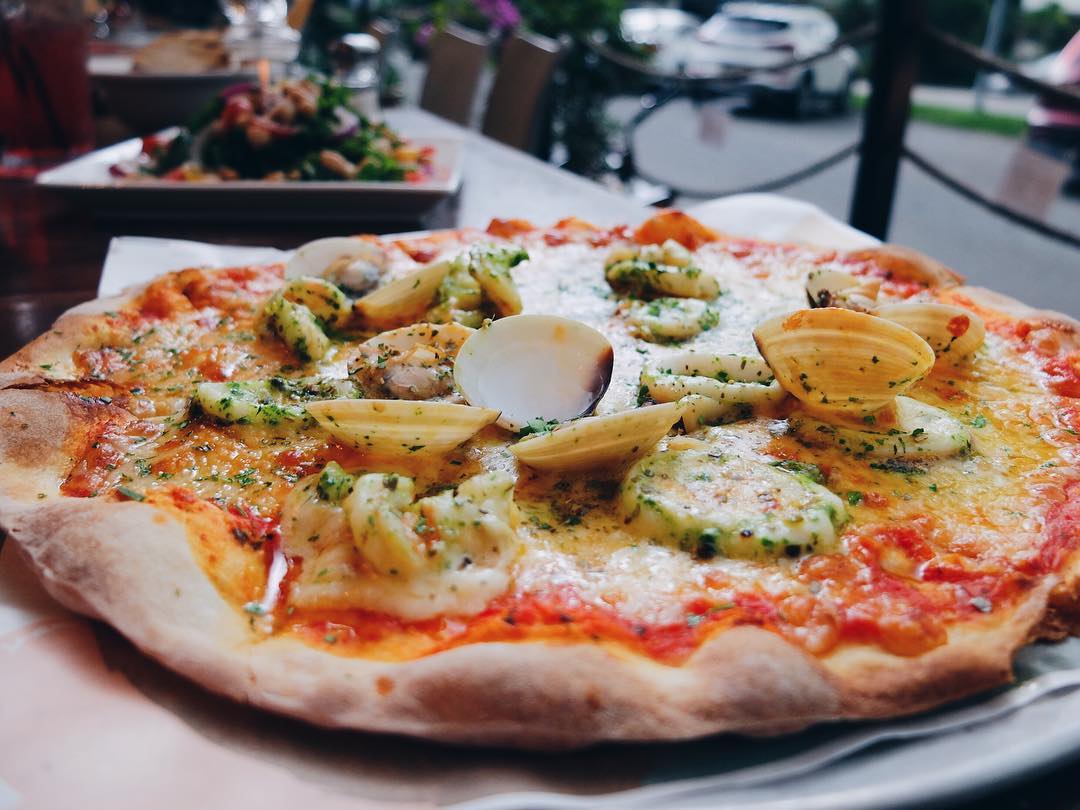 Credit: Peperoni Pizzeria / Facebook
Peperoni Pizzeria is a pizza place in Singapore that's known to be a crowd favourite! It offers pizza sizes that go up to XXL which are great for home or office parties! You can even mix the toppings with their half-and-half options so that everyone can have their personalised take on these thin crust pizzas! Even though they have many different toppings, many have commented that their Margherita thin crust pizza is still one of the best!
Address
:
6 Greenwood Avenue, Hillcrest Park, S(289195)
Opening Hours:
Mon – Sat: 1
2pm – 11pm
Sun: 11am – 11pm
Check out their other outlets at Frankel Avenue, Zion Road, Upper Thomson Road, Suntec and Biopolis
here
!
4. Ricciotti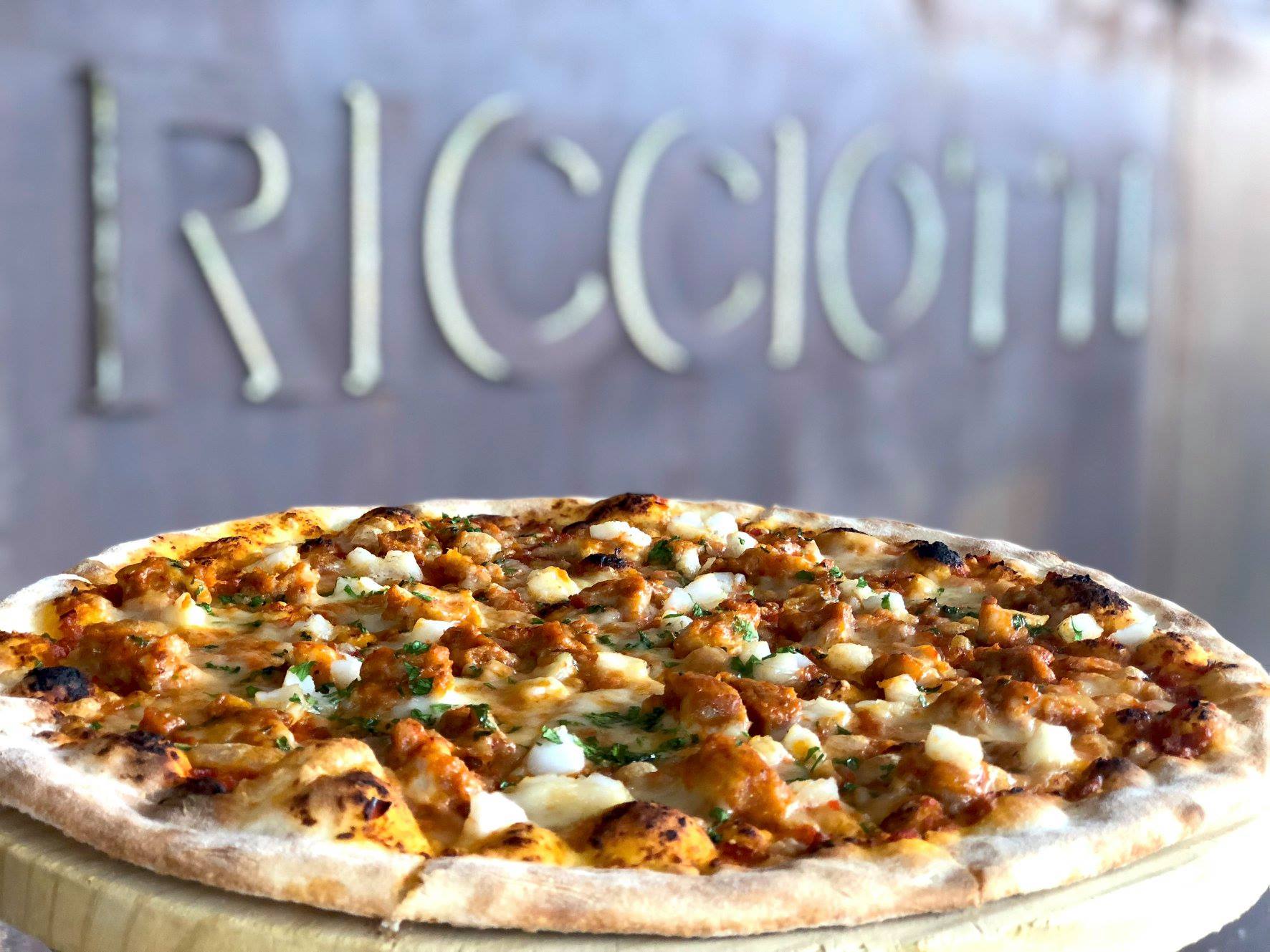 Credit: Ricciotti / Facebook
Ricciotti pays attention to the details — not only its pizzas but also the restaurant decor so that you can enjoy your time at this Italian restaurant. Located at Riverwalk, it boasts a gorgeous view of the river so you can sit back and enjoy the breeze and view while digging into the good food! This pizza place in Singapore is also showered with natural sunlight, making it an especially
Instagram-worthy location
. Ricciotti offers a range of the best thin crust pizzas in Singapore, with premium flavours and toppings, such as black truffle spread and house smoked duck ham, that's sure to tantalise your taste buds!
Address:
The Riverwalk, 20 Upper Circular Road,  #B1-49/50, S(058416)
Opening Hours:
Daily, 11.30am
–
11pm
5. Extra Virgin Pizza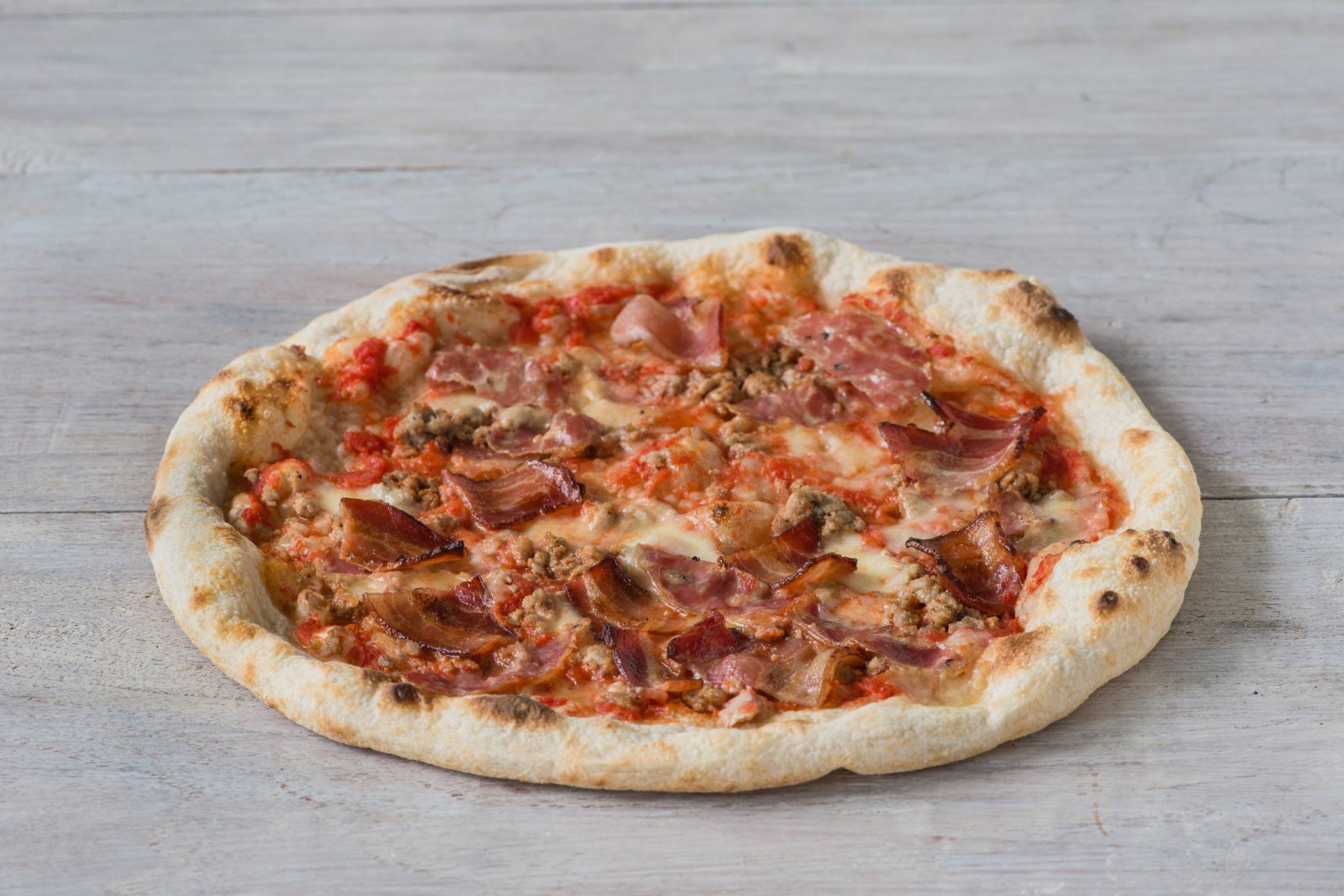 Credit: Extra Virgin Pizza / Facebook
Extra Virgin Pizza prides itself on serving some of the best thin crust pizzas in Singapore. As the first pizza place in Singapore to import Italian Caputo 00 flour to make its pizzas, you know this restaurant means business when it comes to producing the best authentic thin crust pizzas! Their limited menu based only on classic flavours, such as prosciutto, is definitely a testament to the great deal of commitment they have in perfecting their craft!
Address:
Asia Square Tower 1, 8 Marina View, #01-04, S(018960)
Opening Hours:
Mon – Fri: 11am – 9.30pm
6. AltPizza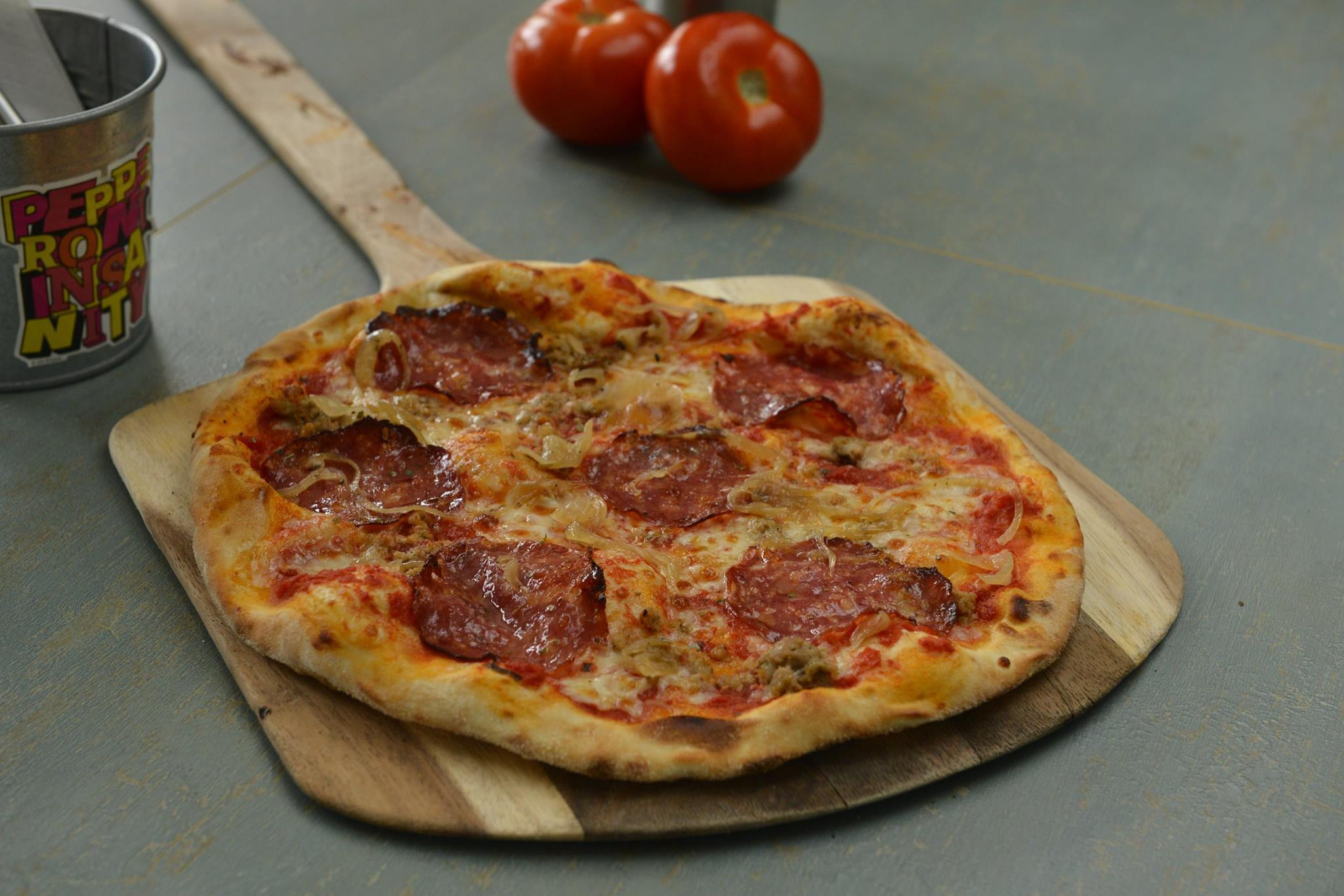 Credit: AltPizza / Facebook
AltPizza is a great pizza place in Singapore for gatherings because of the many deals and packages it has to offer! Enjoy thin crust pizzas baked to perfection at this restaurant! You can even opt to build your own pizza here! These 'Do It Yourself' pizzas start at only $8 when you select a base and sauce, with every
additional topping costing between $2 to $5.
Let your imagination run wild and create a unique pizza that will satisfy your cravings! Pair your pizza with a side of bacon and cheese fries to complete your meal!
Address:
Suntec City Tower 4,
#
01-602, Next To Taxi Stand, S(038983)
Opening Hours:
Daily, 11am – 10pm
Check out their other outlets at Katong, Robertson Quayside, Tampines and Balestier
here
!
7. Spizza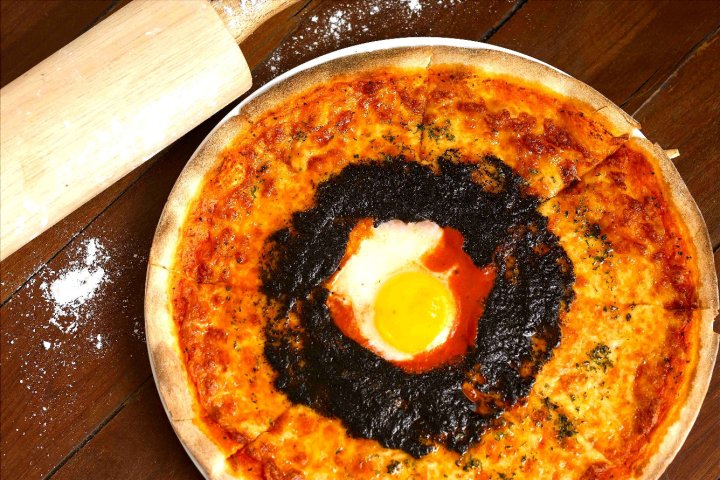 Credit: Spizza / Facebook
Spizza has been in the pizza scene since 2002 and they're still going strong! This Italian pizza place is extremely popular in Singapore, especially among hungry students who don't want to burn a hole in their pockets! Its crisp, wood-fired pizzas definitely don't disappoint! The extensive menu contains the best savoury thin crust pizzas and even a sweet-flavoured pizza with Nutella and banana toppings! If you're in the mood for something new, look out for their monthly special pizza that has different speciality doughs and other unique toppings!
Address:
271 Bukit Timah Road, Balmoral Plaza, #01-09, S(
259708)
Opening Hours:
Mon – Fri: 1
2pm – 2.30pm, 6pm –10.30pm
Sat – Sun: 12pm – 10.30pm
Check out their other outlets at Jalan Kayu, Havelock and Pandan Loop
here
! Do note that some outlets only offer takeaway services!
]]>