Does your home have a fully equipped first aid box? If the answer is no, then use this time at home to start packing your first aid kit with medical supplies you and your family need. First aid kits typically contain a variety of items meant to treat basic cuts, scrapes and injuries including sprains and burns. Unsure of what first aid kit items you need? We've put together the ultimate first aid box checklist for you!

The information below references NHG Pharmacy to give general information for educational purposes.
The ultimate first aid box checklist in a snapshot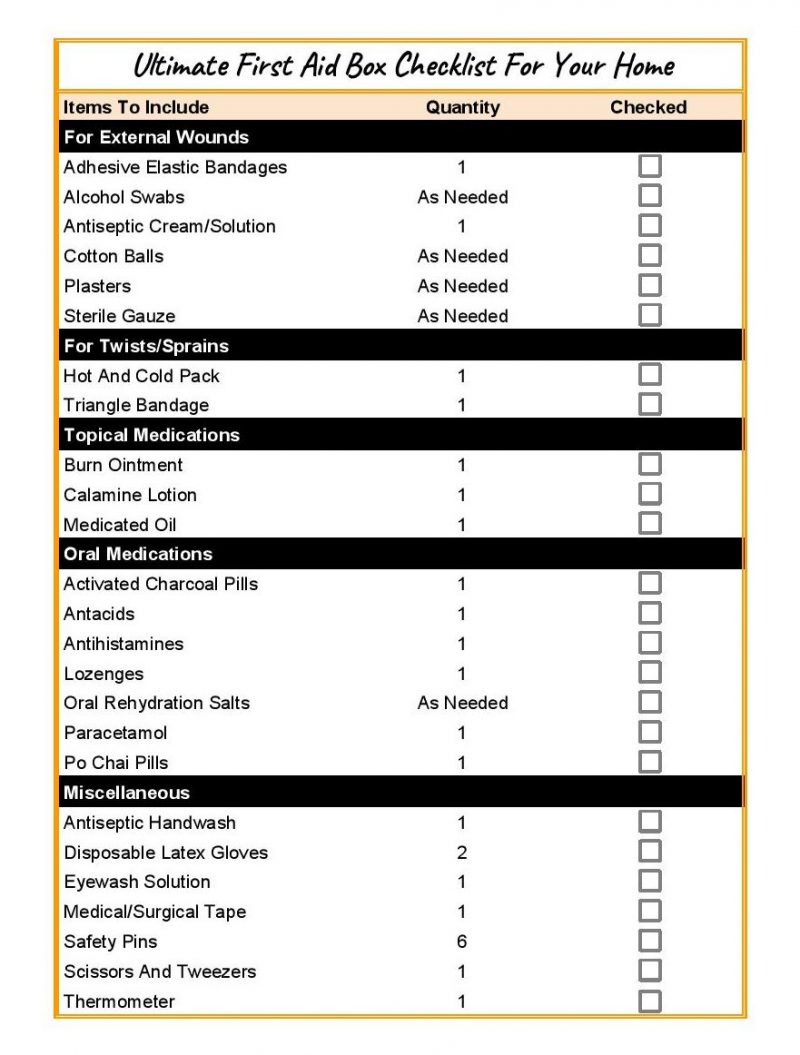 Psst! Download our checklist here and start packing your first aid box today!
First Aid items for external wounds
1. Adhesive Elastic Bandage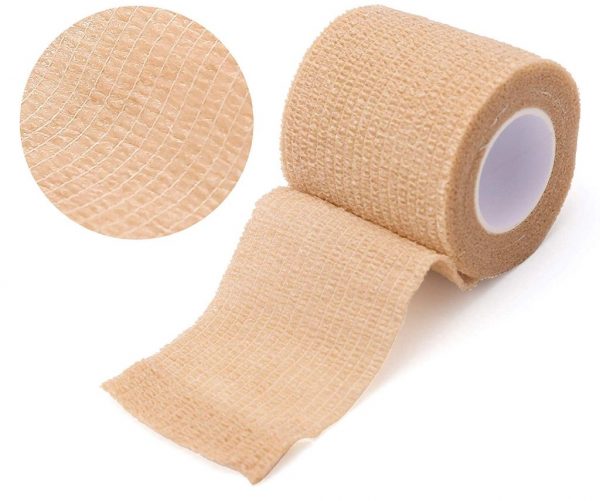 One of the first aid kit items that you must have is an
adhesive elastic bandage
(available on
Warm Station
). Scraped your knees? Wash the wound and make sure it's clean and dry before you dress it with this adhesive bandage to protect your cuts and wounds. These bandages are stretchy and adhere to itself, making it easier for you to wrap around wounds of any size.
2. Alcohol Swabs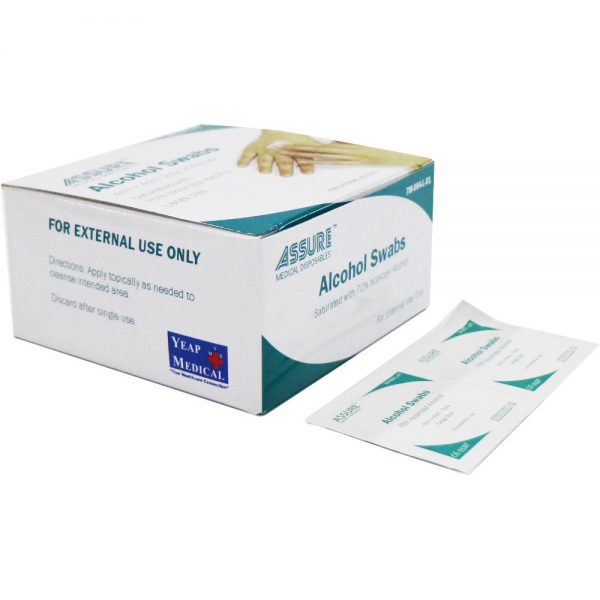 Alcohol swabs
(available on
Health Euphoria
) are an essential first aid kit item to have! They can be used to disinfect medical equipment such as scissors and tweezers before use, to prevent any infection. You can also use them to clean minor cuts and scrapes. However, avoid using alcohol swabs for open wounds because they could delay or prevent healing — instead, wash the wounds with clean water before tending to them!
3. Antiseptic Cream/Solution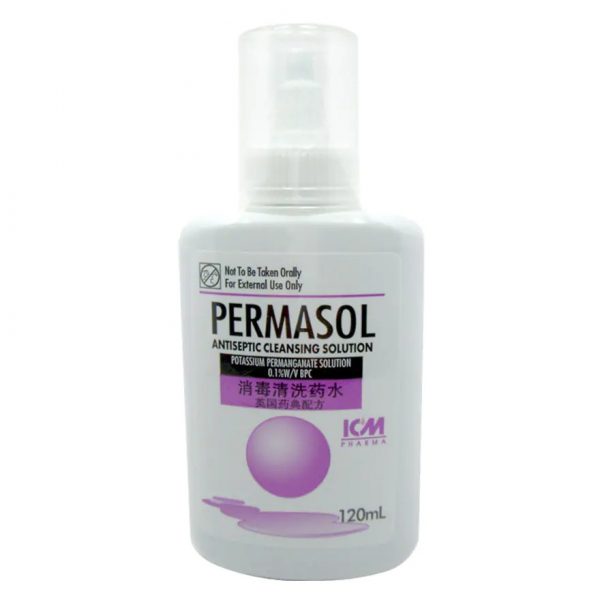 Use the
ICM Pharma Permasol antiseptic cleansing solution
(available on
Watsons Singapore Flagship Store
) to treat and clean minor wounds or cuts. For application, pour the solution onto a cotton ball and lightly dab on your wounds. Using an antiseptic cleansing solution will help to prevent further infections so your wounds and cuts can heal faster!
4. Cotton Balls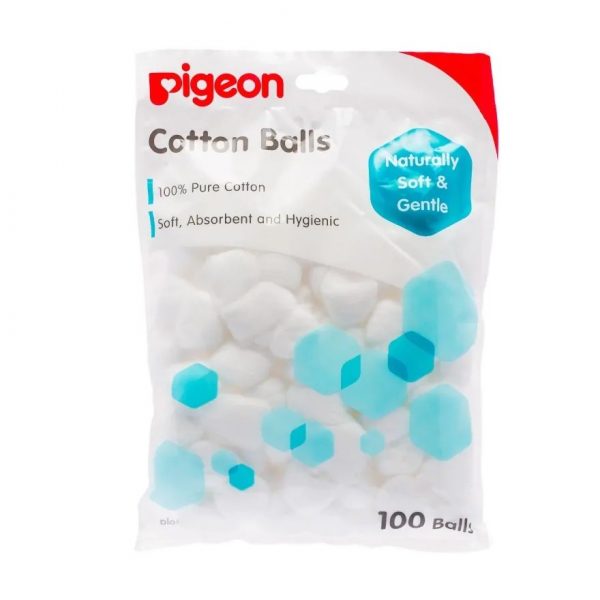 Avoid using just your hands to tend to open wounds as you could transfer more bacteria to that way. Use
Pigeon cotton balls
(available on
Watsons Singapore Flagship Store
) to clean your wounds in a hygienic way. You can also use cotton balls to apply
topical medication
to your wounds. Simply pour the solution onto the cotton ball and lightly dab on the wound before disposal.
5. Plasters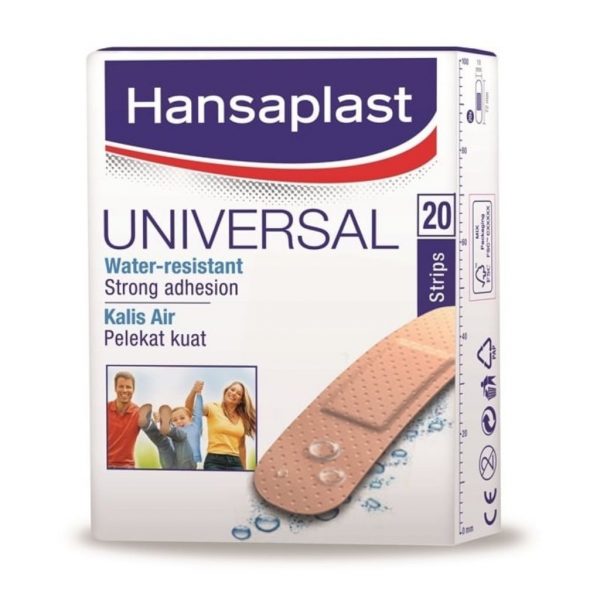 Plasters are a must-have item that you cannot leave out from the first aid box checklist. The
Hansaplast Universal Water-Resistant plaster
(available on
TJinternational
) contains a variety of plasters in different shapes and sizes to cater to all cuts and wounds. Wash your wound and stick one of these on to reduce your risk of further infecting your wound.
6. Sterile Gauze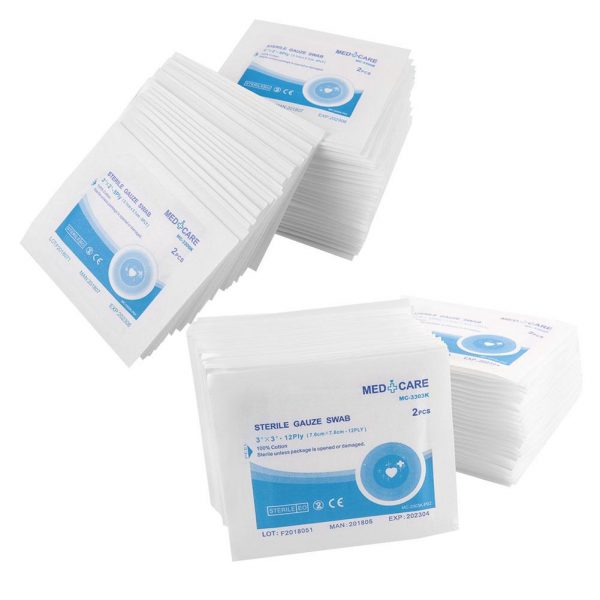 Sterile gauze pads
(available on
yuhenshop.sg
) are often used to dress wounds to protect them from infections and other potential contaminants. These gauze pads are packed separately so you can use them immediately after you open them. The non-stick feature of the gauze pads means that it will not stick to wounds, allowing for a more comfortable and painless removal.
First Aid items for twists/sprains
7. Hot Pack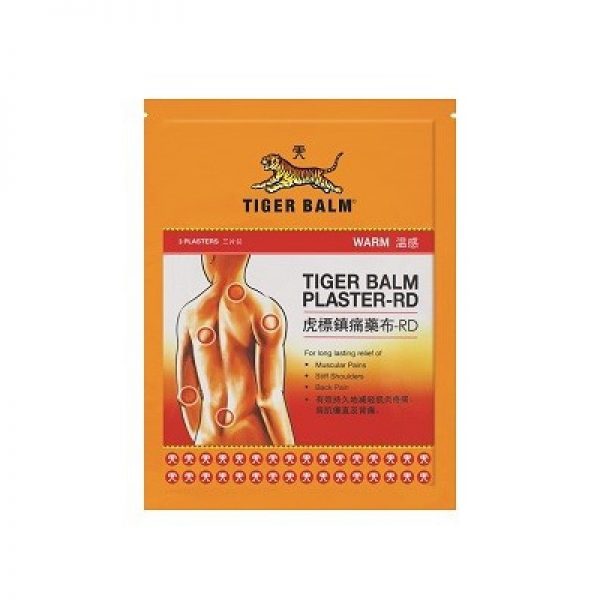 Experiencing muscular pains and aches? Stick on a
Tiger Balm warm plaster
(available on
Vitamin.sg
) to the sore area! By increasing blood flow to speed up the healing time, the Tiger Balm warm plaster is an effective way of relieving pain from muscular pains and aches. It doesn't leave any residue on your skin, making it ideal for everyday use. This simple and effective remedy is comfortable and easy to use on your necks and backs!
8. Cold Pack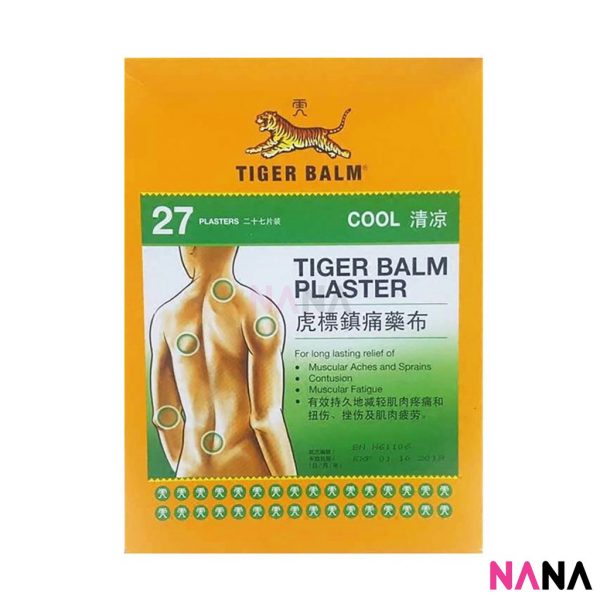 Besides the hot pack, another first aid kit item you need is the
Tiger Balm cold plaster
(available on
NANA MALL
). Use this cold plaster to relieve pain from sprains and strains. Cold treatments reduce blood flow to the area to reduce swelling. Similar to its warm counterpart, the Tiger Balm cold plaster is an effective and simple-to-use remedy.
9. Triangle Bandage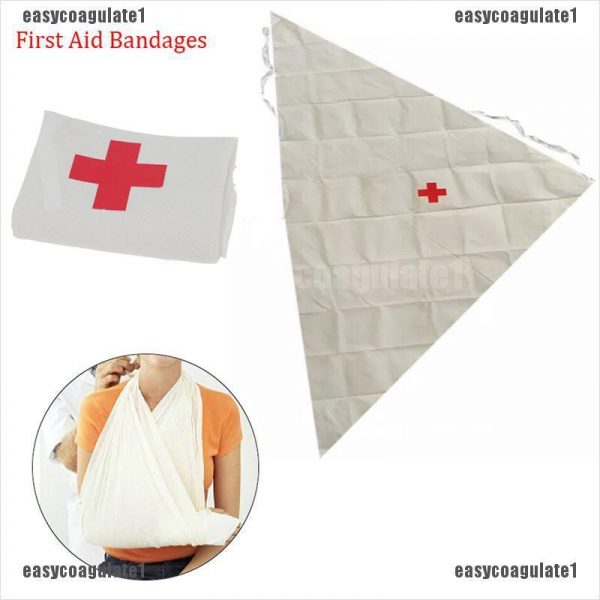 Another essential item in your first aid box checklist should be the
triangle bandage
(available on
easycoagulate1.sg
). The triangle bandage is used as an arm sling to support a sprained or twisted arm. This is a handy item to have at home in case of any minor accidents, especially involving the little ones!
First Aid items for topical medications
10. Burn Ointment – Solcoseryl Jelly 10%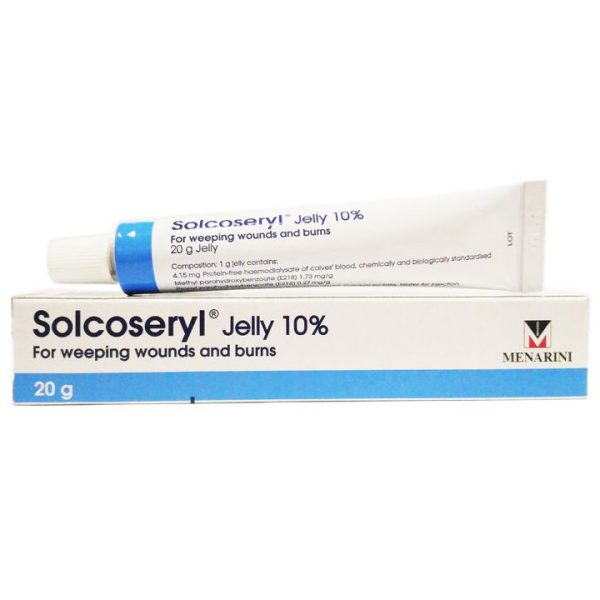 Burns can often take place at home when cooking or handling hot
home appliances
. Which is why burn ointments are good to include in your first aid box checklist. We'd recommend the
Solcoseryl jelly 10%
(available on
BIG Pharmacy
). Solocseryl jelly 10% is suitable for burn injuries, minor non-healing injuries and skin ulcers. Applying this on your burns would help promote healing and encourage faster recovery.
11. Burn Ointment – Jorubi Organic Aloe Vera Gel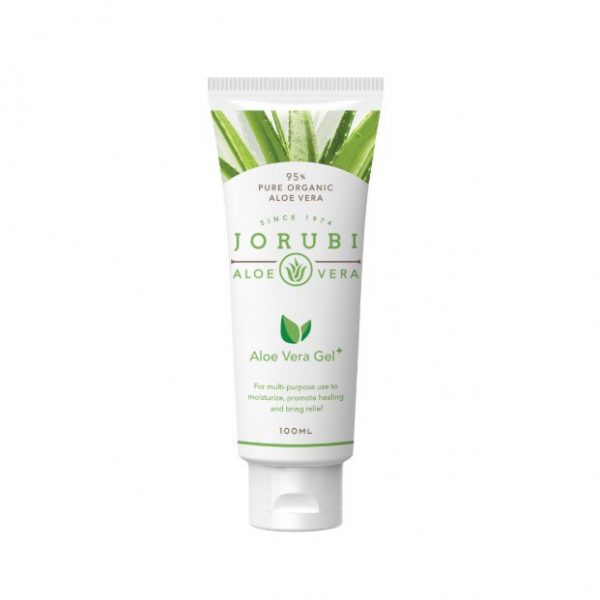 Looking for a more natural remedy for your burns? Consider the
Jorubi organic aloe vera gel
(available on
Jorubi
)! This versatile gel is known to treat burns effectively. It can also promote more efficient tissue growth and prevent the growth of bacteria. This versatile gel can be used to treat sunburns too.
12. Calamine Lotion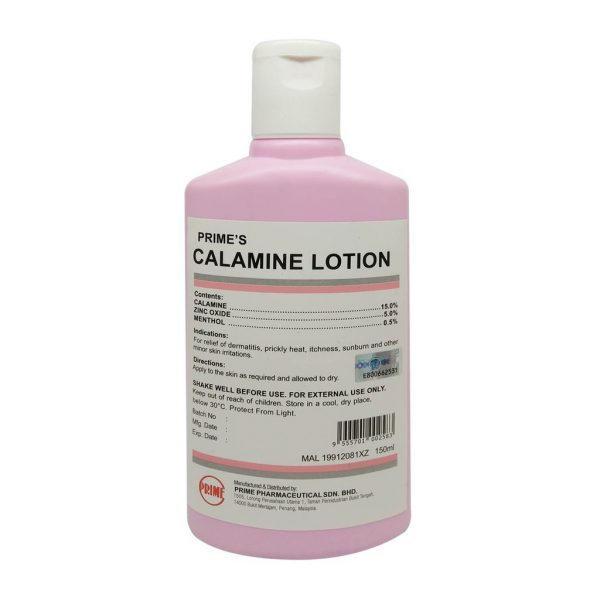 An essential topical medication you cannot miss out from the first aid box checklist is calamine lotion. Try
Prime's calamine lotion
(available on
99Pharmacy
)! Calamine lotion is a great remedy to soothe insect bites, itches or any minor skin rashes. Simply apply the lotion onto the affected area and leave it to dry to a light pink.
13. Medicated Oil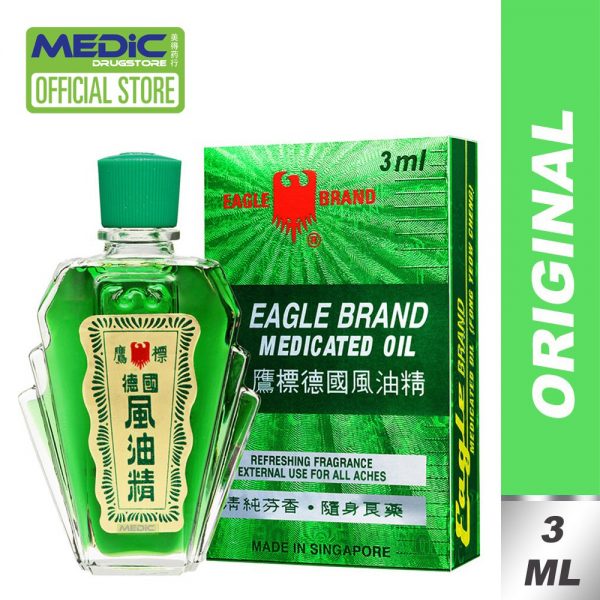 Medicated oil is a traditional remedy used across many generations. It's typically used to relieve dizziness, nasal congestion and pain from arthritis and aches. We recommend the
EAGLE BRAND Original medicated oil
(available on
Medic Drugstore
) as one of your essential first aid kit items. With its unique formula, it can provide quick and effective relief for your aches. For alternative blends, check out the
Aromatic medicated oil
and
Refresh medicated oil
(both available on
Medic Drugstore
). The aromatic medicated oil is made with a unique blend of lavender while the refresh medicated oil features peppermint oil and menthol. Don't miss this item out from the first aid box checklist!
First Aid items for oral medications
14. Activated Charcoal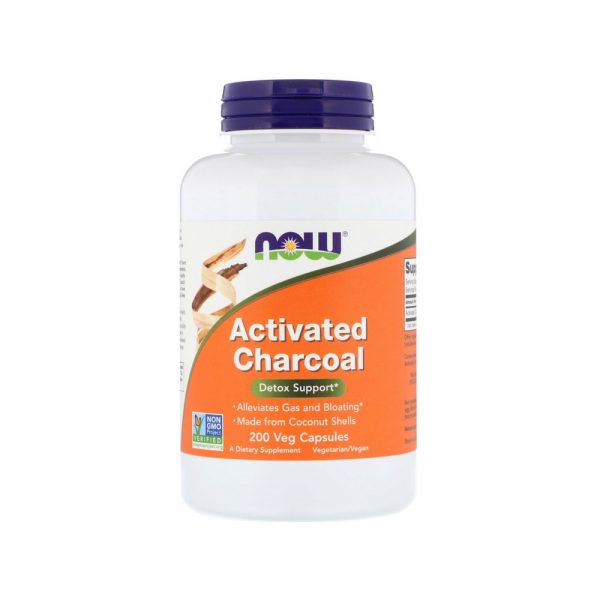 One of the most important oral medications in the first aid box checklist is
activated charcoal
(available on
NOW FOODS OFFICIAL
). Apart from being a holy grail ingredient in
face masks
, activated charcoal has many health benefits too. Consuming activated charcoal pills can help with easing excess intestinal gas and is often the go-to treatment for diarrhoea. This is one handy first aid item for your home and on travels!
15. Antacids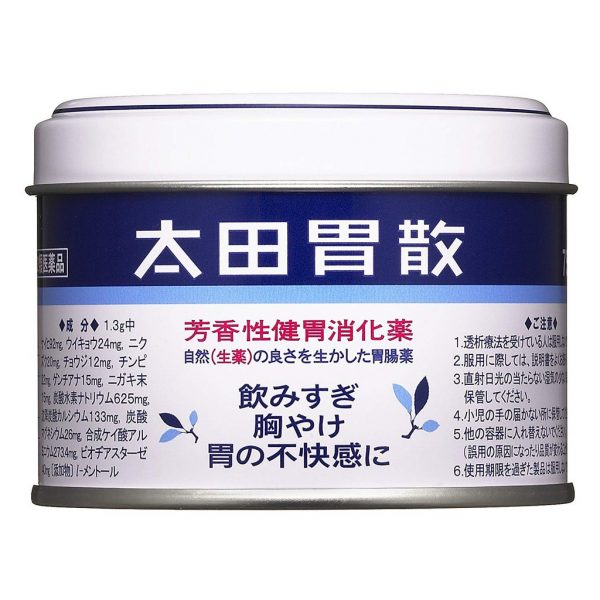 Formulated from seven ingredients including nutmeg, cinnamon and citrus unshiu peel,
Ohta's Isan stomach antacid
(available on
Dreambook
) is an effective oral medication for stomach aches caused by indigestion. Stomach antacid can help neutralise the stomach acids to promote digestion and faster relief for flatulence.
16. Antihistamines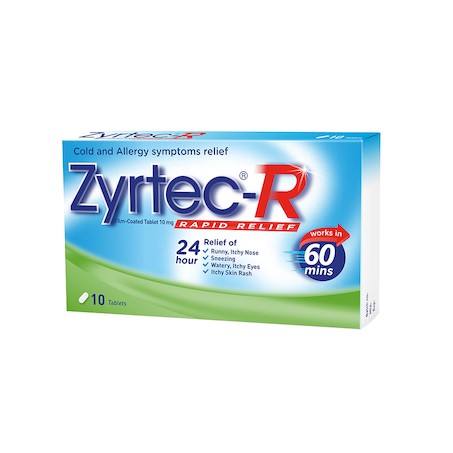 Do you experience constant itches, swelling or cold symptoms caused by allergies or just a sensitive nose? Then
Zyrtec-R tablets
(available on
Vivahealth_Pharmacy
) is something you cannot leave out from the first aid box! Zyrtec-R tablets provide 24-hour symptomatic relief for minor allergies and cold symptoms such as running nose and sneezing. It's also handy to carry it around with you in your
handbags
for on-the-go relief. Children aged six to 12 should take half a tablet twice daily while those above 12 can take one tablet daily. Antihistamines like Zyrtec-R tablets are definitely an essential first aid kit item for every household!
17. Lozenges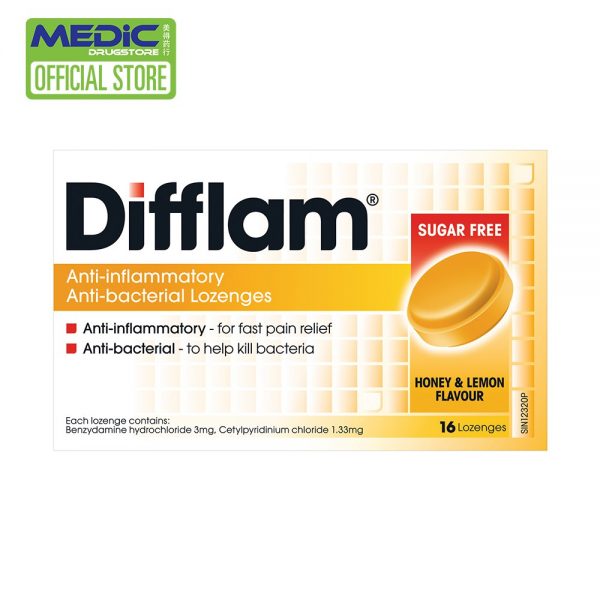 A familiar item you may recognise from this first aid box checklist are lozenges. We recommend you include the
Difflam anti-inflammatory and anti-bacterial lozenges
(available on
Medic Drugstore
) as part of your first aid kit. Available in flavours such as honey lemon, these lozenges are a great relief sore throat pains caused by inflammation. Keep Difflam lozenges in your first aid box and pop one in the minute you feel an itchy throat!
18. Oral Rehydration Salts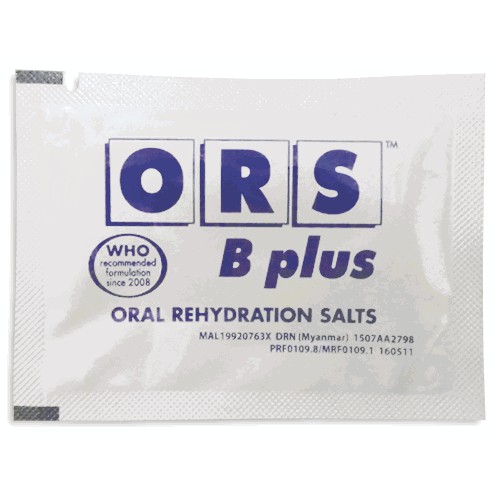 Oral rehydration salts
(available on
Cantik & Sihat
) are not only an essential travel first aid kit item but can come in use in a home too! Oral rehydration salts are often used to treat dehydration, especially when caused by diarrhoea. These rehydration salts replace the lost salts and water in the body and are a quick and effective way to ensure you stay hydrated! Simply pour the salts in a glass of water, mix and drink it on the onset of diarrhoea.
19. Paracetamol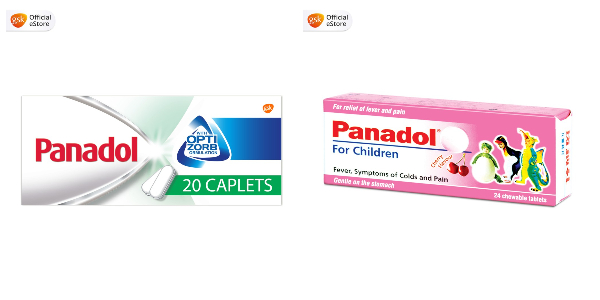 Paracetamol is one of the most common items you will see in any first aid box checklist. Consider the
Panadol with Optizorb
(available on
gskofficialstore.
)! Available in caplets, the Panadol with Optizorb provides effective relief for pain and fever. It's also extremely gentle on the stomach — you can even take it on an empty stomach. If you have children at home, don't forget to stock up your first aid box with
Panadol for children
(available on
gskofficialstore.
). These cherry-flavoured panadols are suitable for children aged two to 12. It can be chewed or even dissolved in water so it is palatable even for young children!
20. Po Chai Pills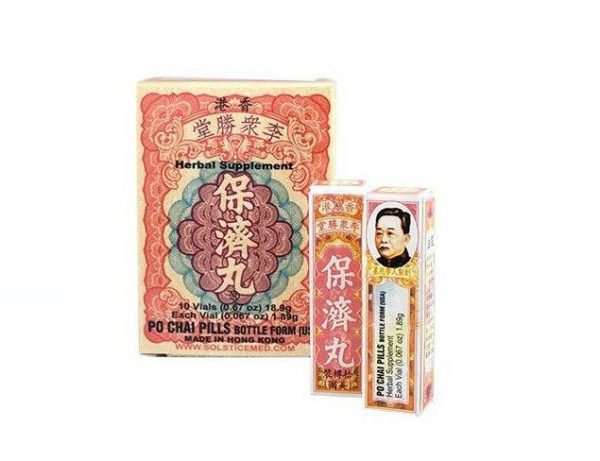 Po Chai pills
(available on
Cheng Woh
) are a
traditional medication
used to provide relief for stomach aches and regulate gastrointestinal health. If you experience diarrhoea, indigestion or stomach discomfort, Po Chai pills are a great medication to have on hand. Simply swallow all the pills in the bottle with water so you will never worry about stomach pains again!
First Aid items for miscellaneous
21. Antiseptic Handwash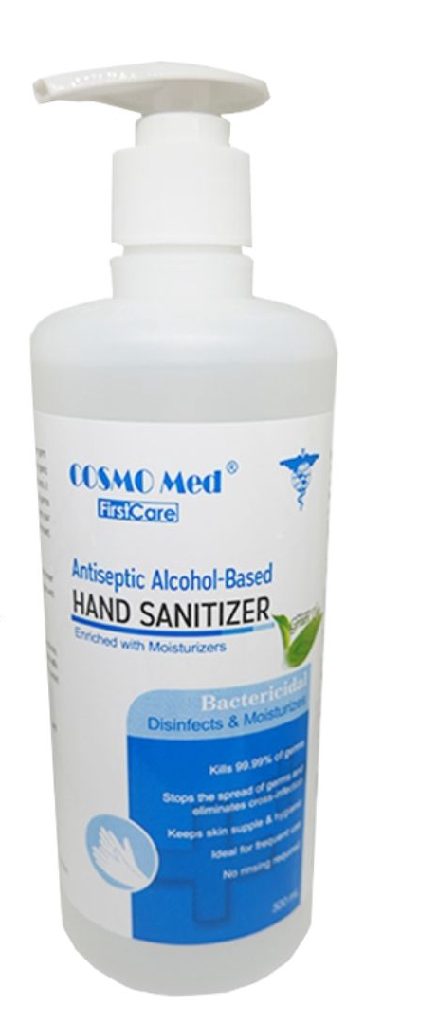 Another essential item you must not miss out from the first aid box checklist is an
antiseptic hand sanitiser
(available on
Vivahealth_Pharmacy
). Before attending to any wounds, be sure to clean your hands with antiseptic hand wash or
hand sanitiser
. This is to ensure that your hands are clean to handle the wounds and will not cause further infection. We recommend this no-rinse antiseptic hand sanitiser so you can get to cleaning the wounds faster.
22. Disposable Gloves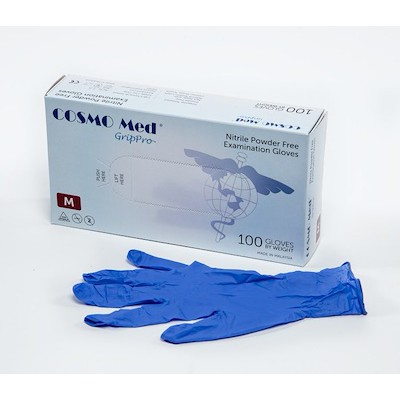 It's good to keep two pairs of disposable latex gloves in your first aid box. These
Nitrile gloves
(available on
Health Euphoria
) are a great alternative to latex gloves. Putting on these gloves before you touch or apply medication to wounds will lower the risk of infecting the wounds. Although not of a high priority, these are a good first aid kit item to have on hand in case you need them.
23. Eyewash Solution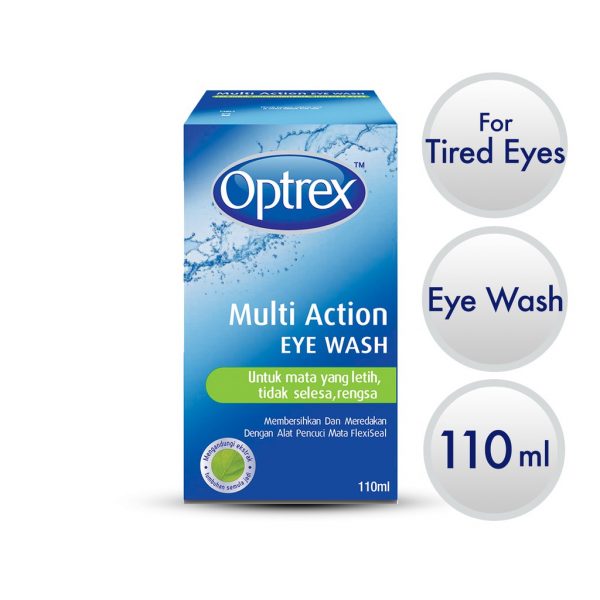 The next product on our first aid box checklist is the
Optrex multi-action eyewash
(available on
RB Health & Beauty SG
). Our eyes are constantly exposed to dirt from the air, causing it to be easily irritated. Instead of rubbing your eyes with your hands that may be dirty, simply drop a few drops of the Optrex eyewash to wash the surface of your eyes.
24. Medical Tape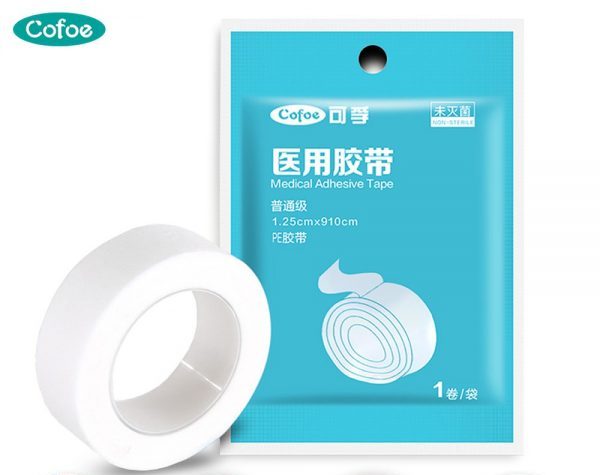 Medical tapes are an essential in every first aid box! We recommend you stock your first aid box with the
Cofoe medical tape
(available on
Cofoe Supermarket
). After you have dressed your wounds, place the gauze over the wound and tape it to your skin. Soft and breathable, the Cofoe medical tape holds your dressings firmly without being rough on the skin.
25. Safety Pins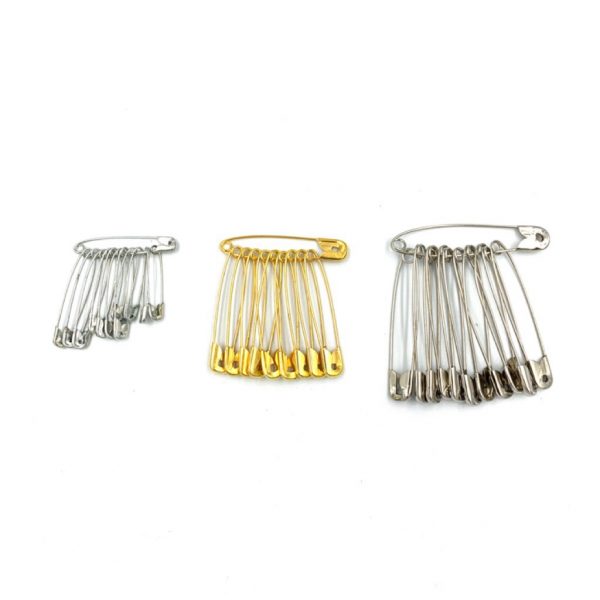 Don't neglect this next item in the first aid box checklist —
safety pins
(available on
Basic Maker
)! Safety pins can help hold your bandages in place especially if you are using non-adhesive ones. Just remember to have various sizes of safety pins in your first aid kit to ensure that you will have one for any size of bandage. We recommend leaving about six safety pins of various sizes in your first aid box.
26. Scissors And Tweezers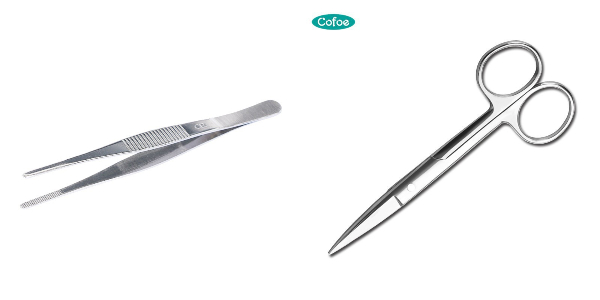 Having a pair of small
scissors
and
tweezers
(available on
Cofoe Supermarket
) will prove to be useful when cleaning and dressing your wounds! The scissors will help in cutting the gauze and bandages for your dressing. Use the tweezers to help remove larger grime from your skin to reduce the risk of infection before you dress your wounds. Leave them in your first aid box and remember to clean them with the antiseptic sanitiser before and after use!
27. Thermometer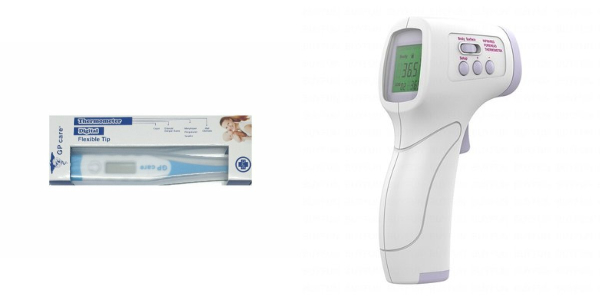 The last item in our first aid box checklist is one that everyone is familiar with —
thermometers
! Thermometers are a useful tool to check your body temperature. This way, you can easily tell if you are having a fever and require medication. If you are looking for a personal thermometer, we recommend the
GP Care oral digital thermometer
(available on
Woods Pharmacy Pte Ltd
). However, if you want to share a thermometer with the whole family, get the
forehead infrared thermometer
(available on
Buy Fun
). The forehead infrared thermometer is a more ideal thermometer for sharing as it can take your temperature without coming into direct contact with you.
Are you prepared at home?
As we spend more time staying home during this Circuit Breaker, it's important to be prepared for any minor injuries that may happen. Tick off the items from this ultimate first aid box checklist and start packing your first aid kit today! Do also include other first aid supplies that you may require based on you or your family's medical conditions. Check out Shopee Pharmacy for more medical supplies from trusted sellers.

There are other ways to stay healthy while at home. Consider supplementing your diet with one of these best multivitamins for women and make meals at home easier and tastier with these meal prep ideas you can try. Stay safe!

---
New to Shopee? Get $7 off (min. spend $15) with code*: AID101
* TNC Applies. Valid for new users from 13 May to 20 May 2020 only.]]>