As women age, our bodies require different nutrients at various stages of life. Although most nutrients can and should be primarily obtained from a wholesome diet, some such as omega-3 are not as readily available. Thus, daily vitamins pose as a convenient, sure-fire way to consume the minimum recommended amount of nutrients our bodies need, which is all the more crucial during this time. Unsure which ones to get? We've rounded up the best multivitamins for women of all ages in Singapore to save you the trouble.
Disclaimer: Do note that multivitamins and minerals are not meant to replace a healthy and balanced diet. Instead, they should be used as supplements to boost your intake of essential nutrients. It is recommended that you consult your physician before consuming these products on a regular basis. The information stipulated below lists findings from online sources and research and seeks to give general information for educational purposes.

Best multivitamins for women (aged 20s – 40s) / For women of all ages
Women in this age range often see many late nights due to work commitments, fast food binges and the occasional hangovers. Supplement your body with vitamin B complex to improve mood and mental focus, magnesium for overall body wellness and vitamin D for a stronger immune system.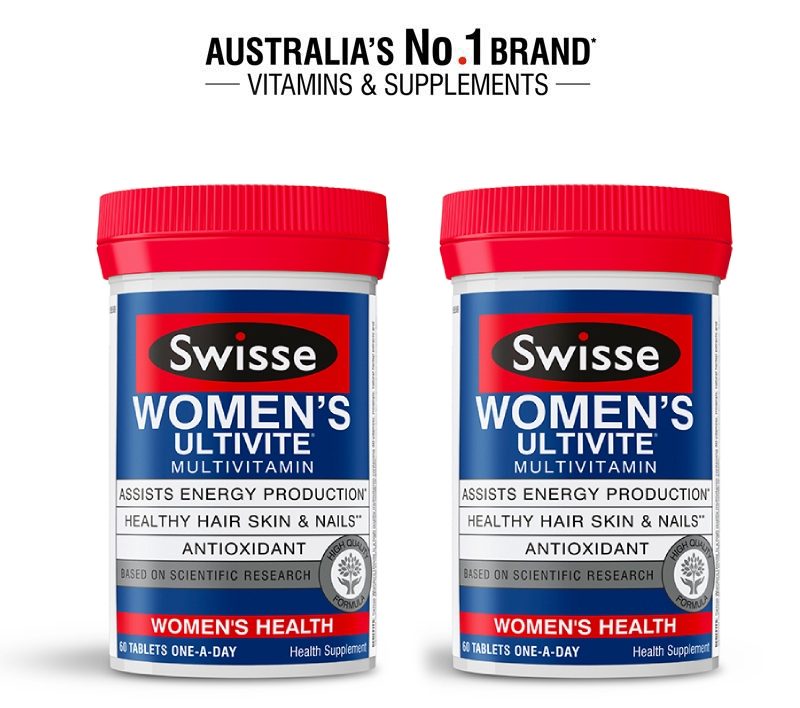 Swisse Singapore is one of the most reliable all-round multivitamin brands, with one of their bestsellers being the Swisse Women's Ultivite Multivitamins. What stands out is its vitamin C and B complex that help release energy from food rich in fat, carbohydrates and proteins and increase overall energy levels.
We also love that it contains biotin and zinc that when combined, target skin, hair and nails and keep them looking healthy. If your're looking to get your teen daughter started on multivits as well, check out Swisse Teenage Girls' Ultivite Multivitamins (available on Swisse Singapore). This formula boasts a host of vitamins and minerals to support growth during their crucial developmental years, while keeping acne and mood levels in check.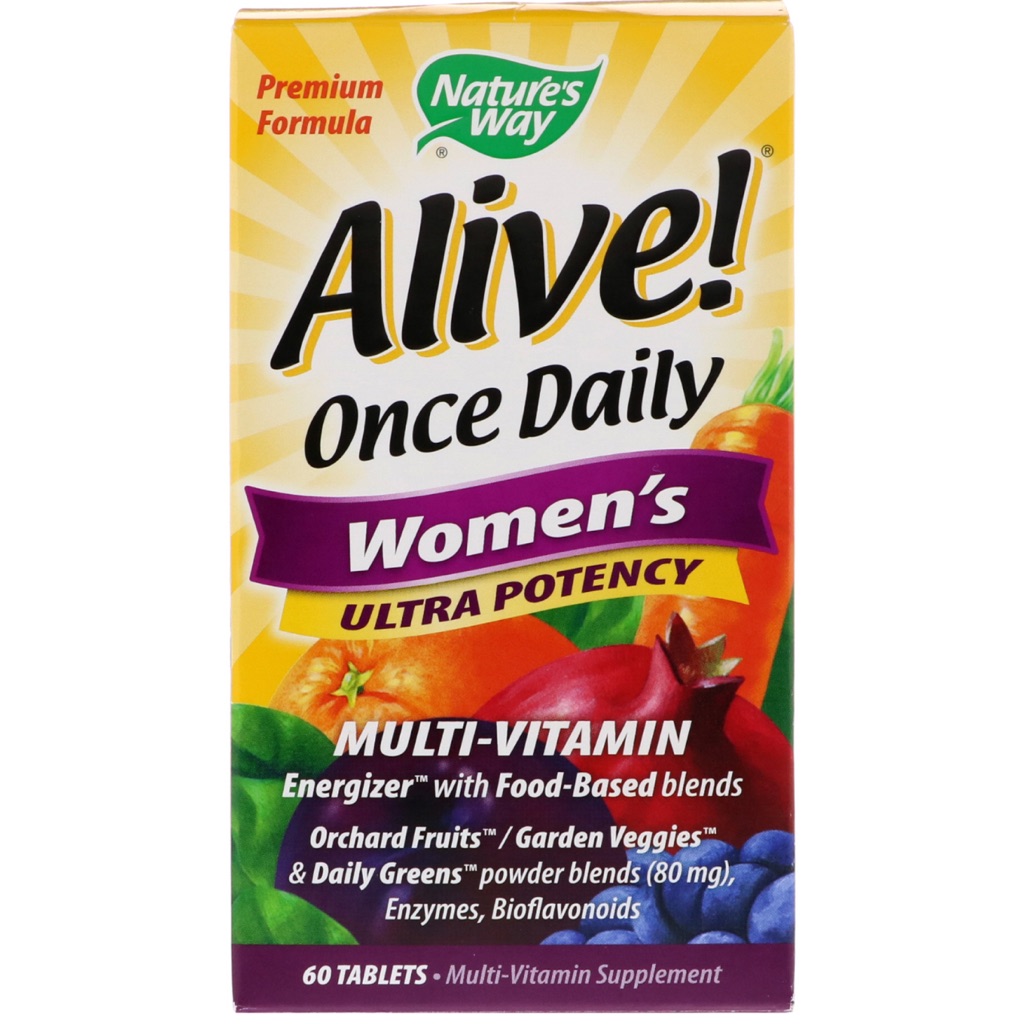 Complete with 22 vitamins and minerals, 12 digestive enzymes, 14 greens and 12 organically grown mushrooms, Nature's Way Alive! Once Daily Women's Ultra Potency Formula (available on karamartsg) is primarily formulated with food-based blends. So if you're worried about ingesting chemical-like pills, this is one of the best multivitamins for women who prefer the idea of 'natural' supplements.
Take one pill every day with food and notice an increase in energy levels, less hair fall, a healthier heart and just an overall better you!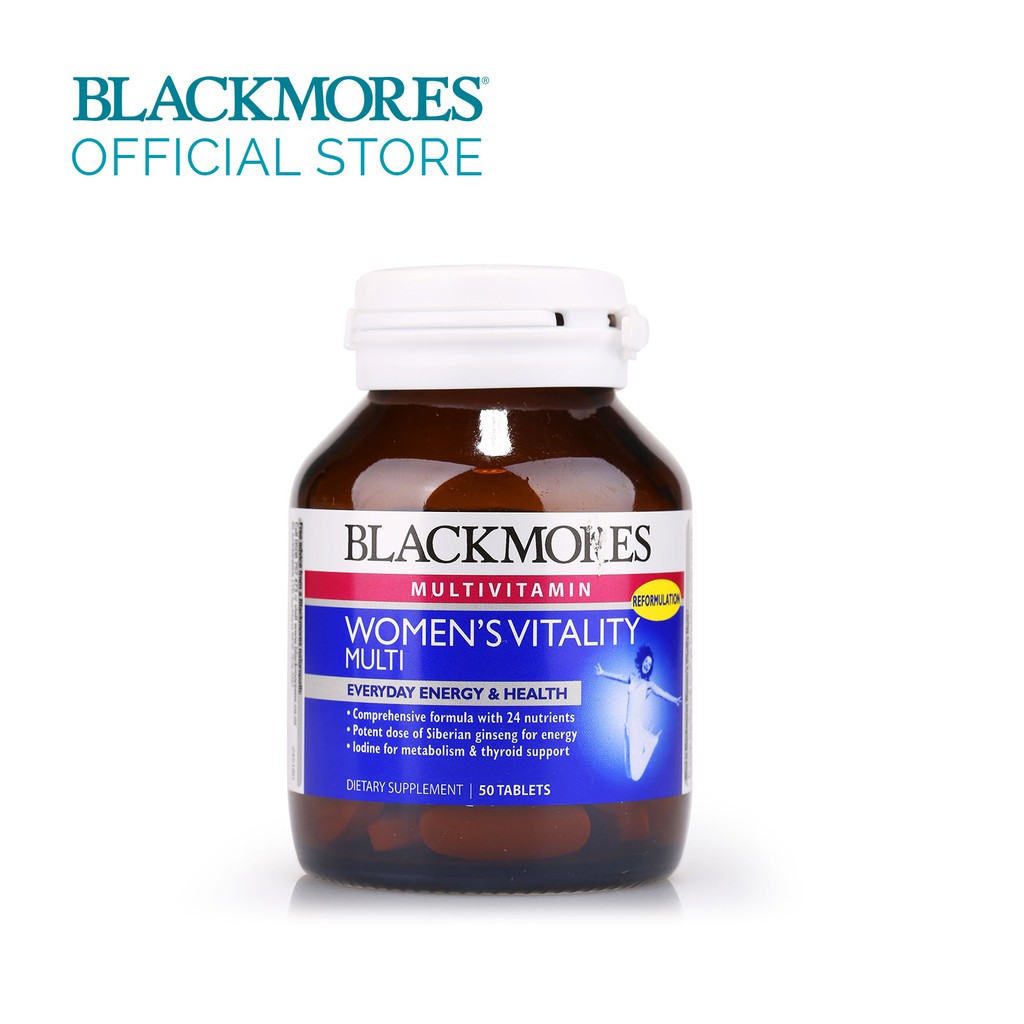 Between being a girl boss, a wife and mother, sometimes a woman's energy can wear off. And we don't blame her! These Blackmores Women's Vitality Multivitamins (available on Blackmores Official Store) pills contain Siberian ginseng traditionally known to boost energy levels. Your mood and cognitive functions should also improve by taking one tablet a day. This is indeed one of the best multivitamins for women who could use that extra energy to power through their daily routine.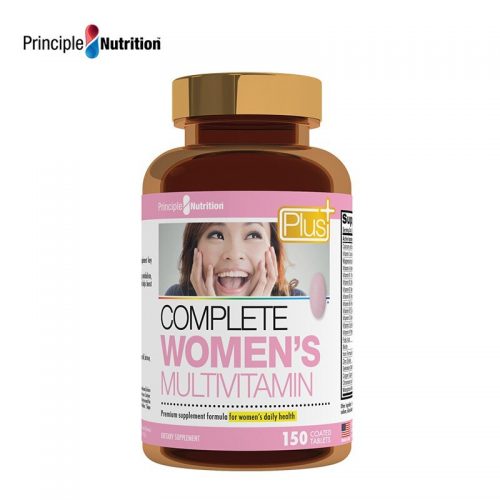 Made in the USA, PrincipleNutrition Plus is a popular dietary supplement brand that claims to not include any artificial colours, flavours, or preservatives in their products. The PNPlus Complete Women Multivitamin (available on healthpasar) has been tailored to accommodate the unique requirements of South East Asian women specifically, containing a host of nutrients including B-vitamins that aid in energy metabolism, and vitamin D for bone health. Vitamins A, C, and E also function as potent antioxidants that help you maintain the appearance of brighter and healthier skin, hair and nails.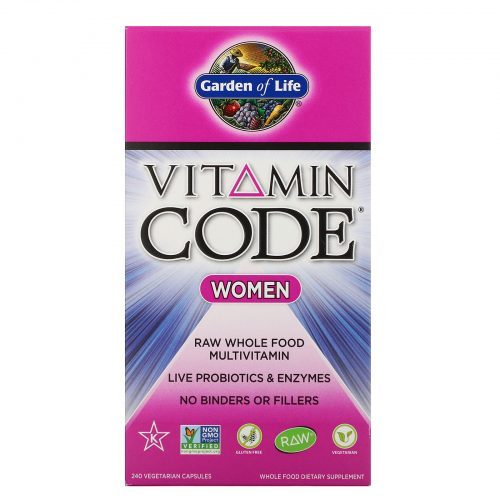 Garden of Life's Vitamin Code Raw Wholefood Vitamin for Women (available on ultimatesup) is an effective and comprehensive vitamin that covers all of the average woman's needs — breast health, reproductive health, heart health, skin health, and bone strength. In addition to vitamin A, C, E and B-complex, it's packed with a blend of over 20 fruits and vitamins for extra antioxidant benefits, while live probiotics and enzymes provide digestive support. Best of all, it is made sans any synthetic binders, fillers or artificial flavourings, and is even suitable for those who require a gluten-free or vegetarian option!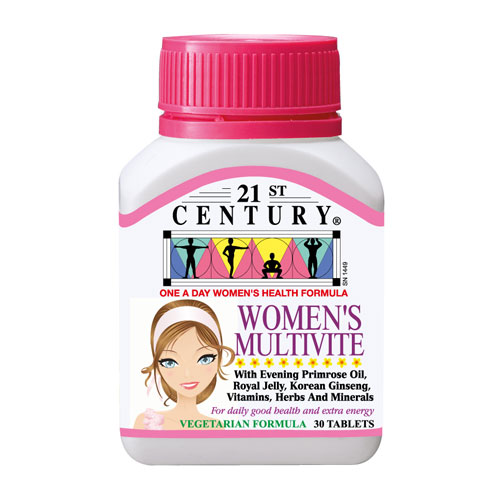 Pop one of these 21st Century Women's Multivite With Evening Primrose Oil tablets a day, which provides all the vitamins and minerals needed by an adult woman. Apart from the essential vitamins, it's also enriched with ingredients such as Korean Ginseng and Evening Primrose Oil which are known to greatly improve overall skin health and complexion. At $15 a bottle, it's one of the most affordable options and effective options you can find online!
Best multivitamins for pregnant women
Folic acid, choline, iron and calcium are essential not just for pregnant women, but also women who've just delivered and women looking to conceive. For example, it's beneficial to start taking folic acid before you plan on trying for a baby. That's because a low folic acid count can result in neural tube defects which may affect the baby's overall growth.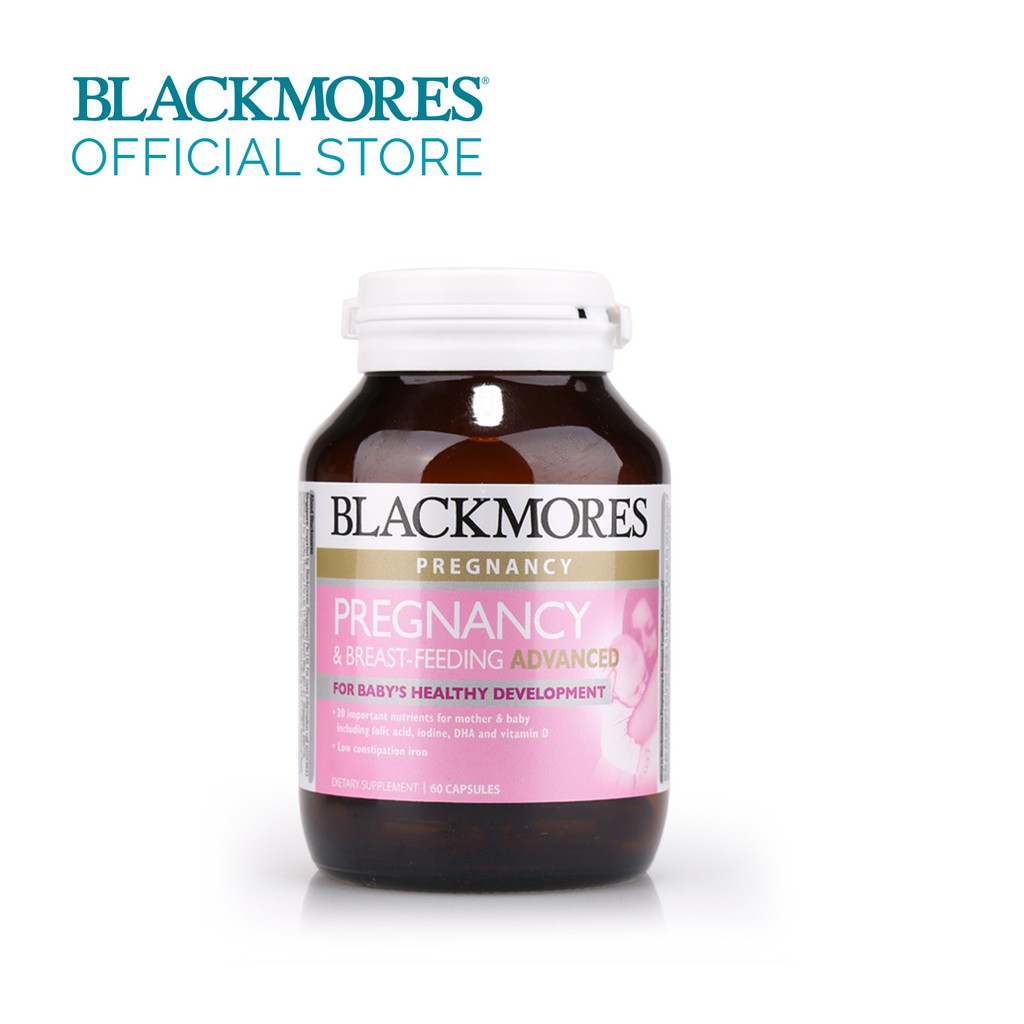 While eating right and exercising is just as important for mamas-to-be, one of the easiest and most convenient ways to ensure you and your baby get the right amount of nutrients is by taking a daily multivitamin pill designed for pregnant women.
The Blackmores Pregnancy & Breastfeeding Advanced supplements (available on Blackmores Official Store) are formulated with 20 essential nutrients, including omega-3 fish oil rich in DHA to aid the development of baby's brain, eyesight and nervous system. It also contains folic acid that can help prevent the baby from developing neural tube effects, such as abnormal development of the brain and spinal cord.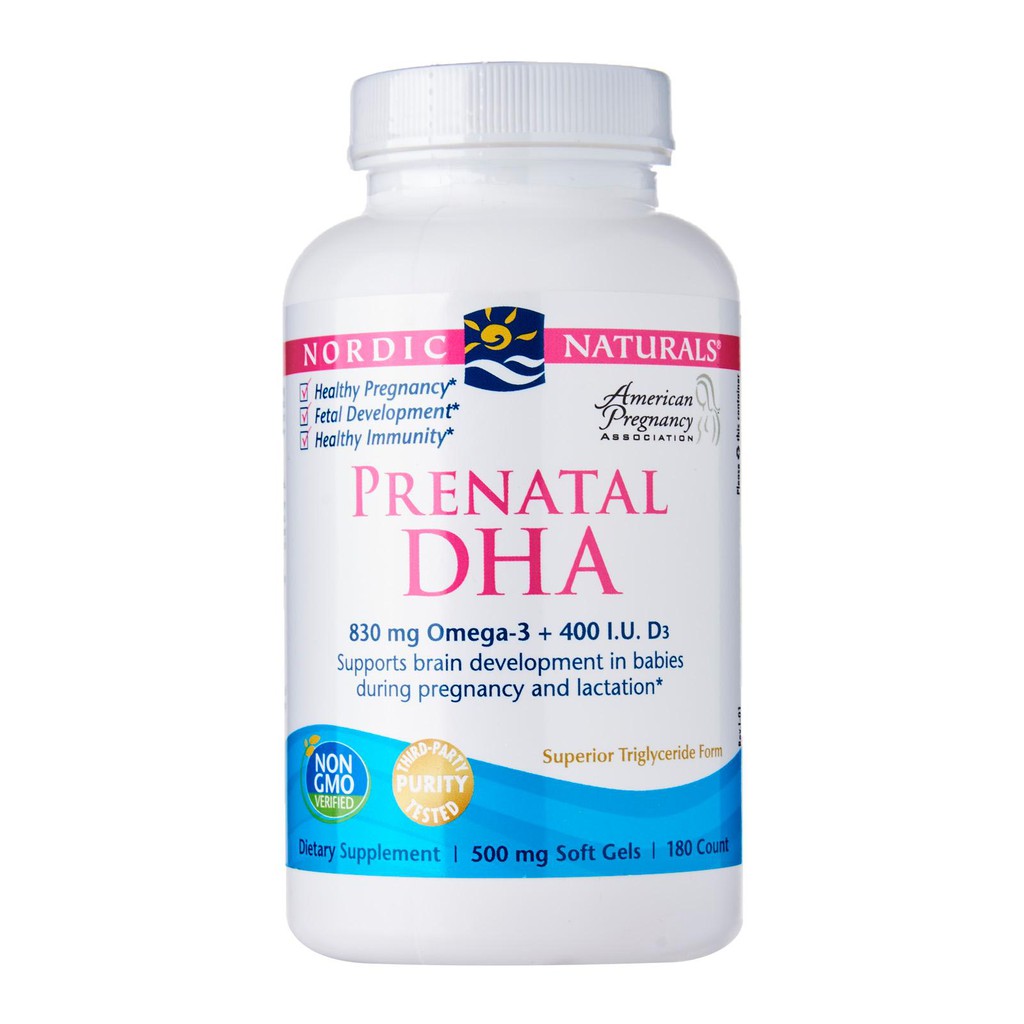 The best multivitamins and minerals for pregnant women should contain DHA or Docosahexaenoic acid with a recommended daily dosage of 300mg. DHA is especially important for the development of the baby's brain and eyes during pregnancy and aids in development even during lactation. Each soft gel of the Nordic Naturals Prenatal DHA (available on VitaKids Pte Ltd) contains 450mg.
Each tablet also contains 400 I.U. of natural vitamin D3 to build strong bones and provide mood support for the mother-to-be. Pregnant women will also appreciate the easy-to-swallow and unflavoured soft gel capsules that won't make you nauseous.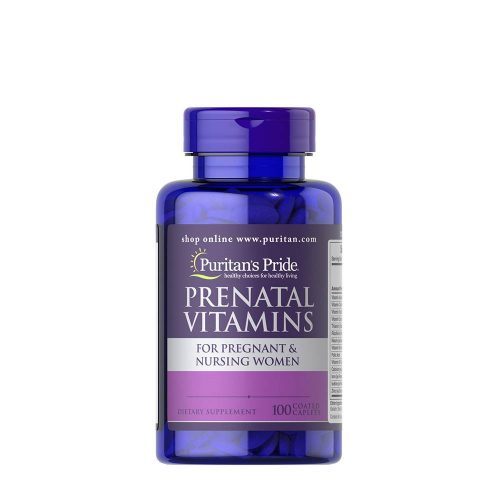 Each Puritan's Pride Prenatal Vitamin caplet contains 800mcg of folic acid and 150mcg of iodine, which are essential for normal prenatal development of the baby and may reduce the risk of birth defects. This formula is also a good source of calcium and iron, which are essential nutrients for women during pregnancy. Did you know that blood volume increases during pregnancy, which in turn increases iron needs?
With no artificial flavourings or preservatives, this is great affordable option to ensure that you and your baby are receiving adequate nutrients!
Multivitamins for older women (aged 50s – 70s)
Women in this age range could use an extra dose of vitamin C and D which often work in tandem to promote strong bone health and reduce the risk of fractures and osteoporosis. It's also recommended that women who've reached menopause lower their iron intake levels and stick to iron that they get from their diets. Too much of anything isn't good, so remember to take only what you need.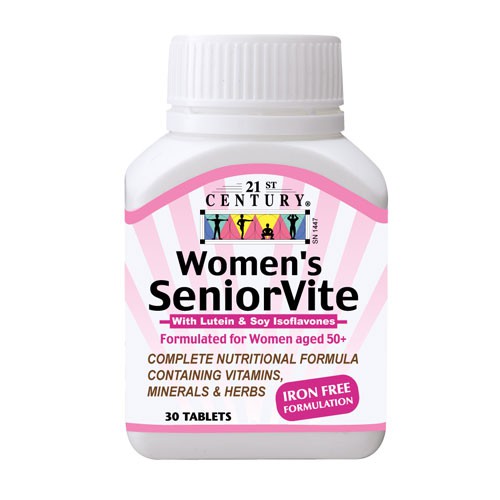 Have an ageing mother and want to make sure she gets the best supplements to support her in her silver years? The 21st Century Women's SeniorVite (available on 21st Century Official Store) is specially formulated for women above 50 and contains a full spectrum of vitamins, minerals and herbs that can improve memory and increase vitality.
These multivits are formulated with vitamin C, D and herbs like Black Cohosh to control menopausal symptoms like hot flashes and moodiness. Notice your mum's eyesight deteriorating? These multivits also include Lutein, or the eye vitamin, to help prevent age-related macular degeneration (AMD).
It comes in a bottle of 30 tablets and for the price, we think it's one of the best and most affordable multivitamins for older women to get online!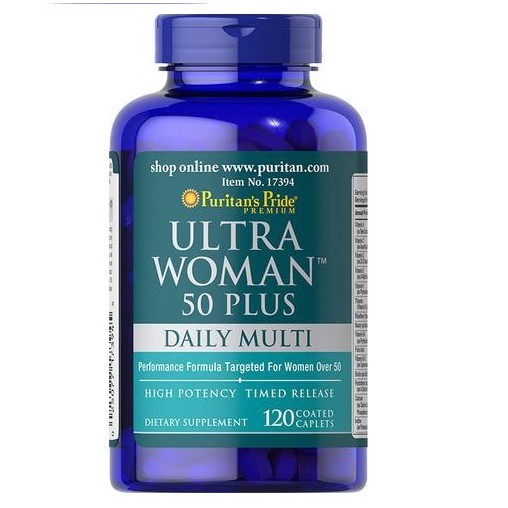 Puritan Pride has been a mainstay in the health and wellness industry since 1960 and has a line of supplements for both men and women. The Puritan's Pride Ultra Woman 50 Plus Multivitamins (available on JAWStore) high-potency caplets provide antioxidant support, promotes maintenance of healthy bones, improves metabolism and increases energy production from food intake.
Be sure your mum takes two pills a day, and get the Puritan's Pride Ultra Vita Man Multivitamins (available on JAWStore) for your dad too!
Centrum is one of the leading and trusted multivitamin brands with over 40 years of industry experience. Containing vitamin D and calcium among other nutrients, the Centrum Women 50+ (available on NANA MALL) is perfect for improving your mum's bone health. Each tablet is also fortified with vitamin B complex and zinc to boost heart and brain health. This 250-tablet bottle can last months, making it one of the best value-for-money multivitamins for women on this list.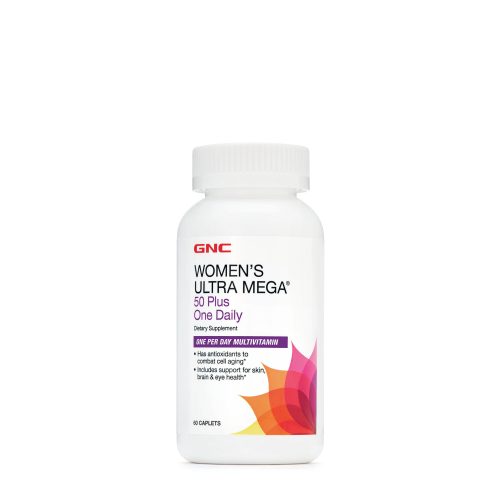 Taking one pill of GNC Women's Ultra Mega 50 Plus One Daily means you would have fulfilled your 100% daily value (or more) of 18 vitamins and minerals. With 39 essential nutrients that promote skin, eye and brain health, this multivitamin also has antioxidants that combat cell anti-aging. In our opinion, this makes a great all-in-one (and very reasonably priced) multivitamin to try out.
Before committing to any purchase, be sure to check out the ingredients list and customer reviews on Shopee Singapore. Seeking professional advice would also be recommended before you consume these products on a regular basis. However, do note the effect of multivitamins are best seen and felt when paired with a balanced diet and exercise!
Need some inspiration on how to lead a healthier lifestyle? Start with these easy but effective workout routines anytime, anywhere. Need someone to push you along? Get a personal trainer in Singapore then; they aren't as expensive as they seem. Cooking healthily comes without question but if you're strapped for time, why not opt for healthy tingkat delivery?
---
New to Shopee? Get $7 off (min. spend $15) with code*: MULTI101
* TNC Applies. Valid for new users from 12 – 19 July 2020 only.
This article was updated on 10 July 2020. Additional research done by Elycia Lee.