11 iOS 11 Features You Didn't Know Existed
Got the notification to update your iOS, but having doubts on whether you should take the chance and be handicapped from your Apple Device for the next 30 minutes or so? Well, you should and must update it because the new iOS 11 is jammed full of new features! But, since we're such saints over here at Shopee, we're narrowing it down to these 11 ultra cool ones that will certainly help you

zhng

your Mobile Shopping Experience!
Screen Recording Feature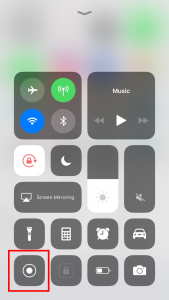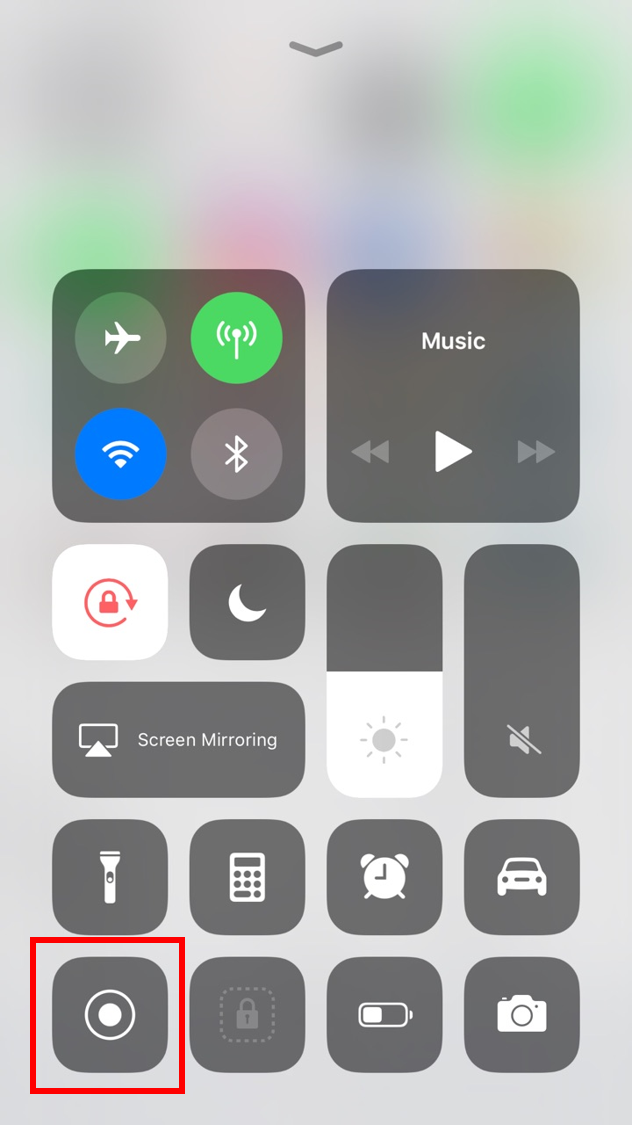 Okay, this is a totally new feature in the newest iOS 11 Control Centre. And is by far, our favourite feature. You can now (finally) capture whatever is happening on your screen until you tell it to stop. And, this can be done with or without audio.
Is your super-blur friend still asking you questions on how to shop on Shopee? Simply take a screen record video, and finally teach him/her the right and smart way to shop! You can even point out where he/she can find all the best deals during Shopee's Flash Deals! And best of all, the video will be saved in your Camera Roll, perfect for you to send it to him/her for future references too!
How do you do this?
Settings > Control Centre > Customise Controls > Add "Screen Recording" To Your Control Centre > Tap on the "Screen Record" icon to record
Share WiFi Passwords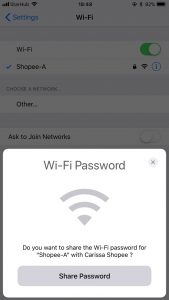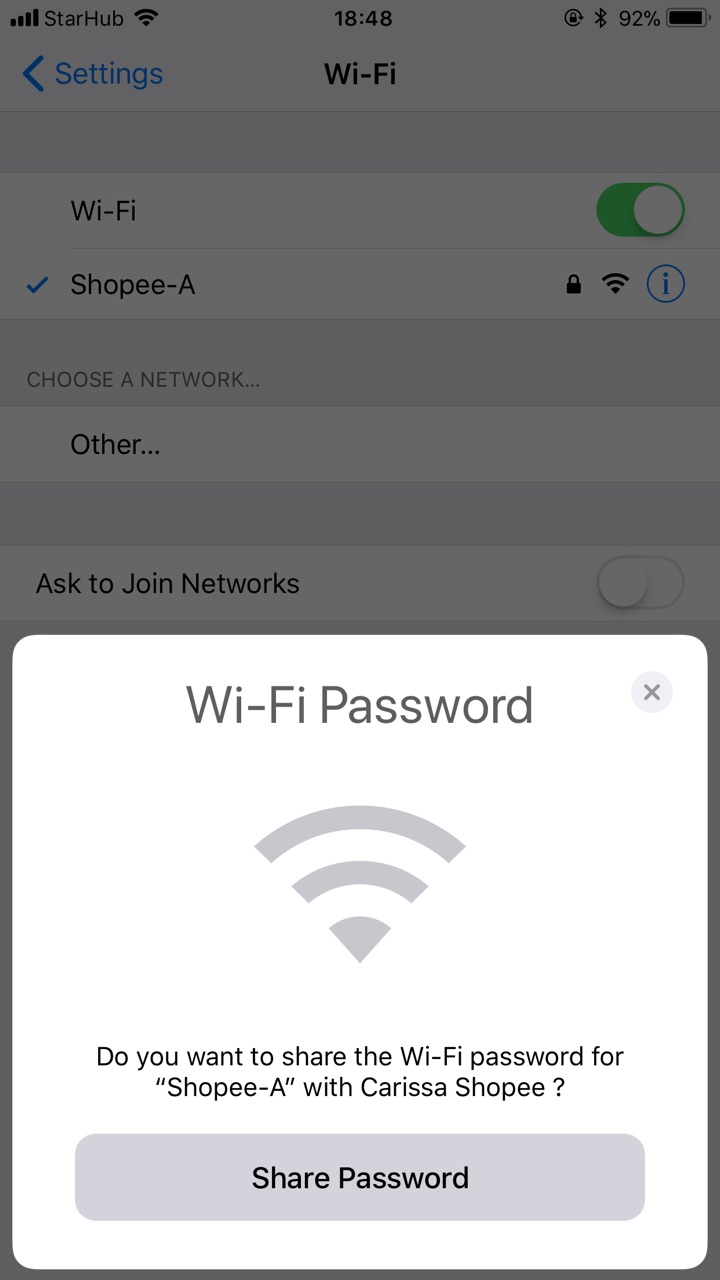 We all have friends who ask us for WiFi passwords wherever they are. And somehow, these are the friends who are always hard of hearing (or seeing). Well, Apple has heard our cries and iOS 11 users can now share WiFi passwords with each other!
With the new iOS 11, you can now give WiFi passwords to your (annoying) friend by simply tapping a button. No more repeating of WiFi passwords ever, and you can finally, shop in peace! *proceeds to check out*
How do you do this?
Connect to your preferred WiFi Network > Tap "Share Password" > Done
Type One-Handed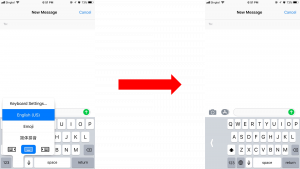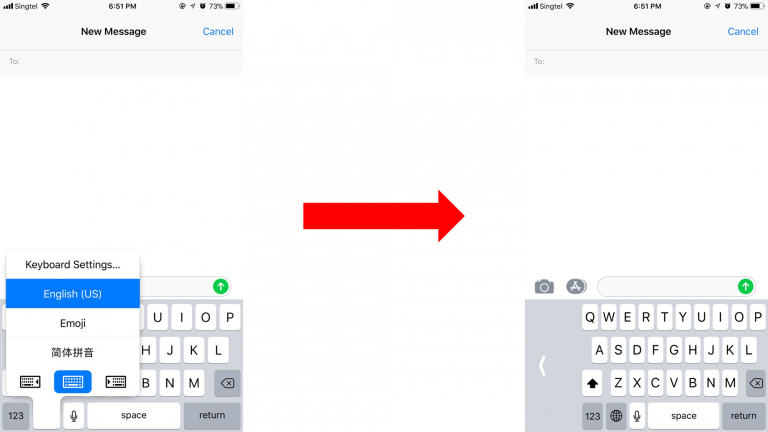 Hands-up if you face small-hands problems!
Well, with the new iOS 11, you can now toggle your settings to allow you to type one-handed. You can now finally use your phone while trying to hold on to your dear life on public transport! So go on and spread the news to all your friends, and let them know what you need to look out for during Shopee's Flash Deals and Sales!
How do you do this?
Hold on the "Globe" icon on your Keyboard > Tap on your preferred setting
Scan Documents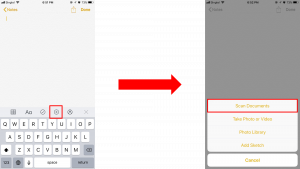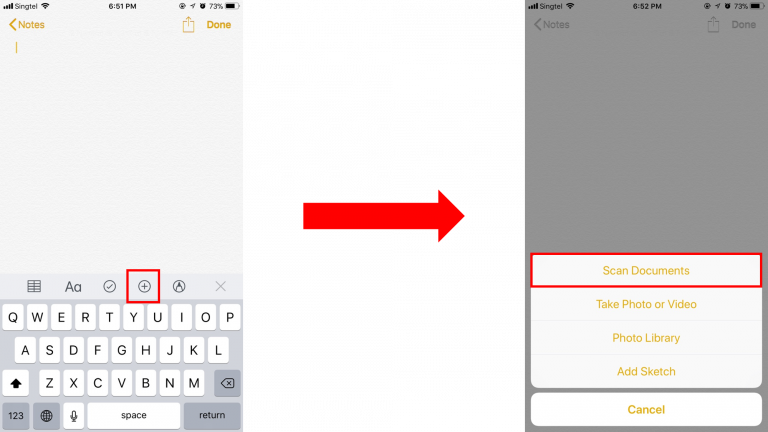 Always getting requests for scanned copies of documents but lacking a scanner? Your iPhone can now do the job for you! You no longer need to secretly head over to your Office Printer to scan your documents. Everything can be done at (literally) the tips of your fingers!
With this hidden feature, you can now take super-clear scanned copies of your Bank Transfer receipts to verify your payment on Shopee too!
How do you do this?
Notes > Tap on the "Add" icon > Scan Documents
Free Up Storage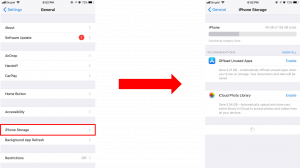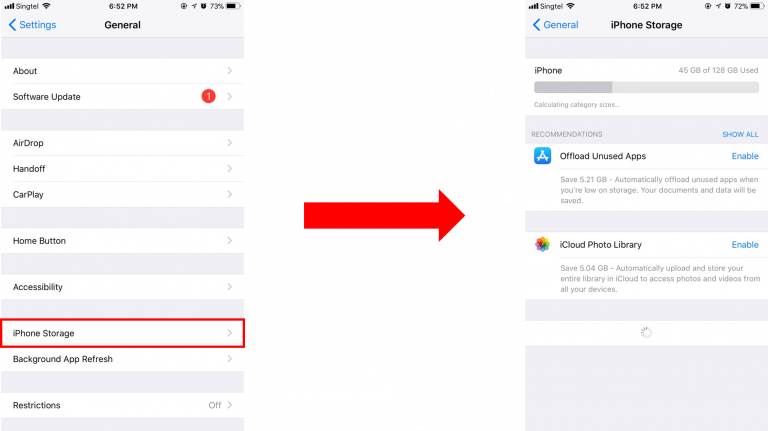 Not all of us are lucky enough to land ourselves the 256GB iPhones. And even then, 256GB isn't exactly enough for all our gazillion and one songs, videos, photos and applications. Well, Apple has certainly heard our cries and there are now features in the iOS 11 to help us make the most of our storage!
There is now a feature that will offer recommendations for saving space by deleting old conversations or removing large iMessage attachments. There is even a feature that will give you the option to automatically delete lesser used Apps when low on storage. These Apps will return when storage is freed up! Which is perfect for every Shopeeholic, who has too many screenshots of product listings that we are not willing to let go off.
How do you do this?
Settings > General > iPhone Storage
Ability To Customise Your Control Centre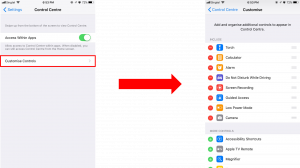 Don't we love the Control Centre – the most useful feature introduced in the iOS 7? Simply swipe up to adjust your brightness (to ward off those preying aunty eyes on the train) or quickly enable the Airplane Mode function (right before the airplane crews' hawk-like eyes start noticing you doing some last minute chatting with friends and family).
With the new iOS 11, your Control Centre can now be customised to how you want it to be. Of course, certain key shortcuts are fixed (sadly). But, you can now add shortcuts to Low Power Mode, Notes, Text Size etc. Because we all need to put our phones to Low Power Mode to save on battery before going all out at Shopee's Flash Deals and Sales!
How do you do this?
Settings > Control Centre > Customise Controls
Leveling Camera Tool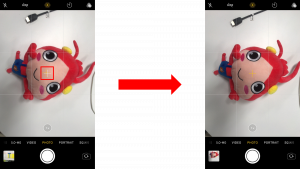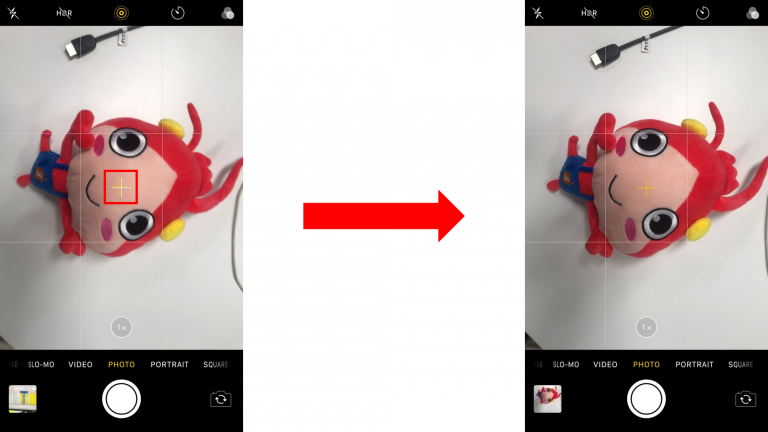 Always retaking your photos because it doesn't seem straight? Well, we feel you. Sometimes, our photos aren't even straight after taking a hundred and one times.
But, thank God for the developers at Apple. With the new iOS 11, you can now switch on a Grid Tool to level up your photos! When taking a photo, line the two "+" icons to ensure your photo is levelled. This is also perfect if you are selling on Shopee! Well, you know what they always say, a levelled photo is also one way to help make your product listing better!
How do you do this?
Settings > Camera > Grid
Edit Screenshots Directly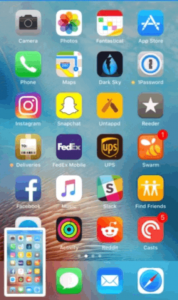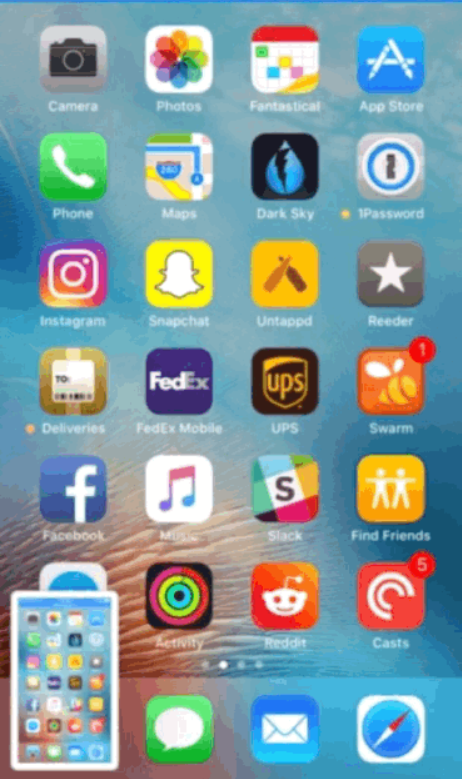 We love taking screenshots (especially of our friend's embarrassing photos or messages).
P.S., in case you're still living in the Stone Age, you can take screenshots simply by holding down the "Lock Button" and the "Home Screen Button".
But, to edit your screenshots in the old iOS, users still have to manually head to the Camera Roll.
Well, with the new iOS 11, you can now to re-crop and edit your screenshots right after they are taken! *cues Hallelujah* Which is simply perfect while browsing and sharing the best deals online! See a good deal but need some advice on deciding the variation? Take a screenshot, edit it directly and send it over to your squad for their expert thoughts!
How do you do this?
Hold down the "Lock Button" > Hold down the "Home Screen Button" > Tap on the screenshot that appears on the left
Simplified Notifications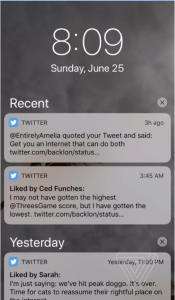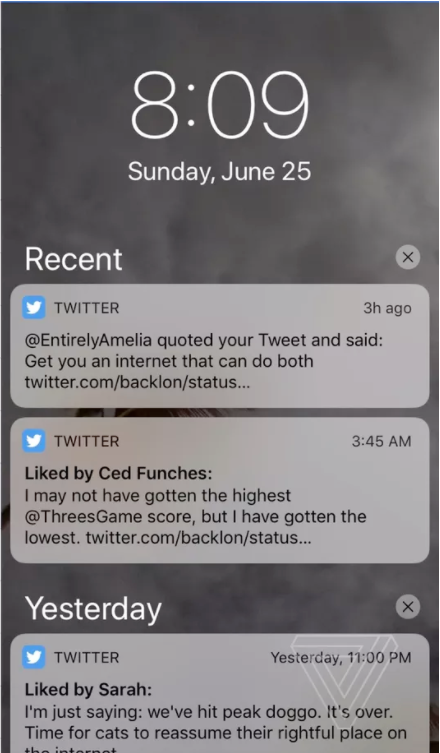 Missing notifications because they are simply, all over the place? Well, Apple is going back to its minimalistic roots and in the iOS 11, all your notifications (recent and missed), can be found in one place with no separate tabs! Simply pull down from the top of the screen to see everything at once.
Now, you won't miss any Shopee notifications on when the next sale or deal is.
Improved Live Photos
First introduced with the iOS 9, Apple's Live Photos is now better than ever. You can now edit your photos, just like a video! Trim your Live Photos (just like how you would trim a normal video) or you add cool effects such as Bounce, Loop and Long Exposure Effects to your Live Photos!
Is your Instagram Feed getting boring? Try these new features and add some
life
to your feed. If you are selling on Shopee, you can also use this improved function to take better photos of your products too, and up your Shopee Store game!
How do you do this?
Open a Live Photo > Edit > Swipe up for effects
Type To Siri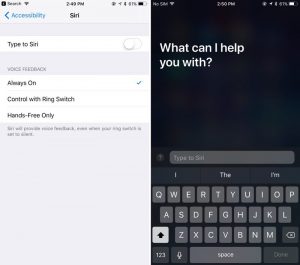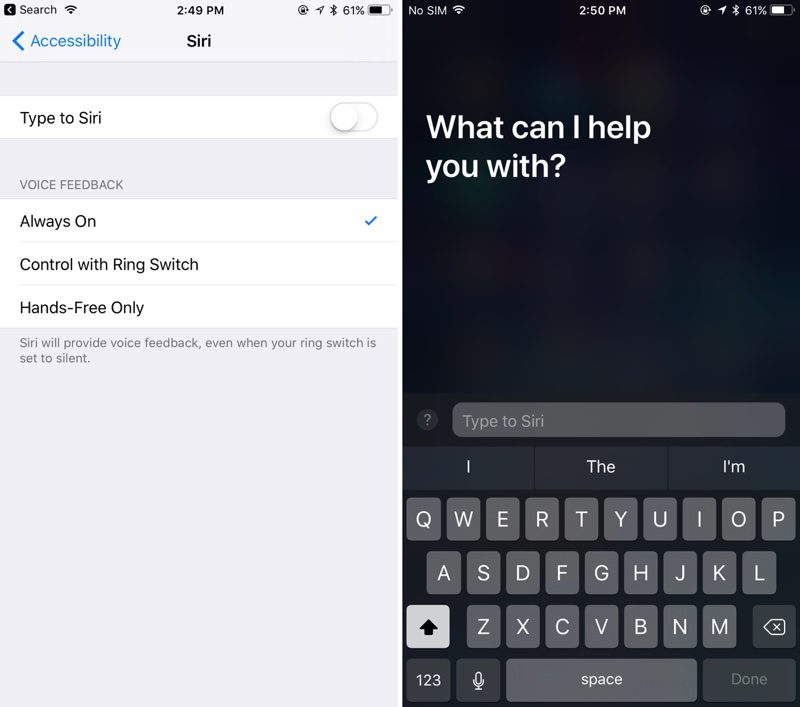 Well, talking to Siri was so yesterday. Good news though! With the new iOS 11, you can now type your question to Siri!
In a jammed-packed MRT train full of people and you still want to ask Siri about the newest product you saw on Shopee? You can finally do it now, in private too! Type the question and get the response right away to snap up these great deals!
How do you do this?
Settings > General > Accessibility > Siri > Type to Siri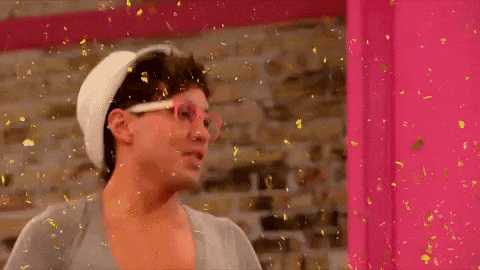 Let us know what other cool features you have discovered in the comments below.
–
New to Shopee? Get $7 off (min. spend $15) with code*: 11IOS11
*TNC Applies. Valid for new users from 8 to 15 Nov only.