More and more couples are signing up for prenatal and antenatal classes in Singapore to prepare for the birthing experience. From hospital-run courses to independently-run ones, there are just so many to choose from! Read on for some of our favourite ones — perfect to start from your second trimester onwards.
Hospital-run antenatal classes in Singapore
One of the easiest ways to sign up for an antenatal class in Singapore is through your delivery hospital — they might even offer you a discounted antenatal package! All 10 maternity and birthing hospitals in Singapore offer prenatal classes. Some even offer a tour of the delivery suite to get you mentally prepared for labour.
1. Singapore General Hospital
https://www.instagram.com/p/Bqb2faaBznI/
Singapore General Hospital (SGH) offers two antenatal packages. Package 1 guides you on having a healthy pregnancy and delivery. This includes nutrition information for both mum and baby, breastfeeding tips and skin to skin contact. You can also learn more about the labour process such as methods of pain relief.
Want to stay physically active while pregnant? Then sign up for SGH's Antenatal Class Package 2. Their team of specialist physiotherapists conducts classes on pelvic floor muscle exercises and tips on pushing techniques for a safer delivery!
Address: Singapore General Hospital, Outram Road, S(169608)
Find out more about their antenatal classes here
2. KK Women's and Children's Hospital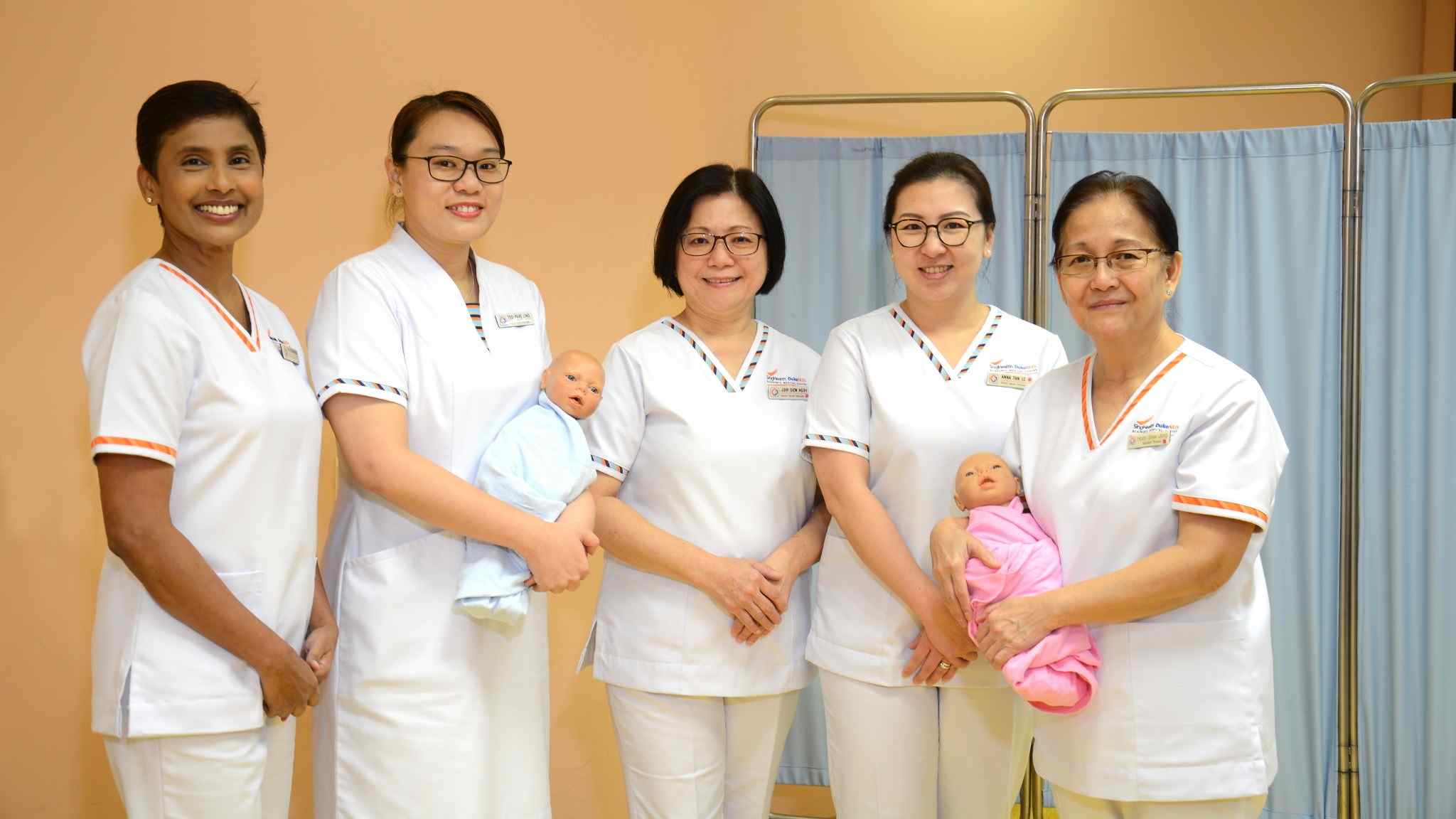 Daunted by the responsibilities of being a new parent? The Patient Education Centre at KKH is a dedicated centre on all things parenting and pregnancy, so you know you'll be getting the best advice here. Their comprehensive eight-week antenatal programme covers pregnancy, labour and post-labour phases. Also, expect a deep dive into the world of pregnancy medication, labour rehearsal and ABCs of vaccinations.
You may not know everything after these nine sessions, but we're sure you'll leave feeling more confident and less anxious than when you first arrived! They only take up to 12 couples so we'd be booking that class early if we were you! Psst, we also spy a cool Aquafitness workout for expectant mothers! Sounds like a great way to get a full-body workout while socialising with other mummies-to-be!
Address: 100 Bukit Timah Road, S(229899)
Find out more about their antenatal classes here
3. Thomson Medical Centre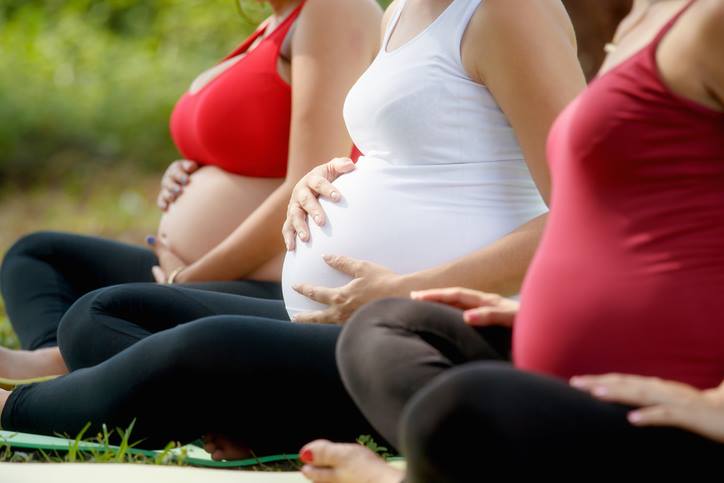 Tight on schedule and not sure you'll be able to commit to weekly prenatal classes in Singapore? Fret not! Thomson Medical Centre's Childbirth Education Courses offers an option of a One-Day Intensive Course on top of their four-session course. The five and a half hour antenatal crash course will cover pain relief, breastfeeding, baby care and a complimentary doctor's talk to ease you into the brand new milestone. Thomson Medical also offers excellent confinement nanny services so you'll have all the help you need for your baby post-delivery!
Address: Thomson Medical Multi-Purpose Hall, Balestier Hill Shopping Centre, #01-48, S(307677)
Find out more about their antenatal classes here
Independently-run antenatal classes in Singapore
If you're after alternative birthing options then be sure to suss out the independently-run prenatal centers in town! From doulas to daddy-led labour coaching and hypnobirthing, discover the ones that speak to you and your baby!
4. Mother and Child
https://www.instagram.com/p/B4gvsuanMUT/
Looking for a comprehensive childbirth preparation course? Mother and Child has everything you need on your journey from being an expectant mother to handling the bumbling addition to your family. Established since 1994, you'll be in the experienced hands of midwives, certified Lactation consultants, Doulas, HypnoBirthing practitioner, Childbirth educators and more!
Choose from their Active Birth Class and Pre-Lactation Consultation to a Refresher Childbirth Preparation Course for second-time parents. And look forward to following up with an array of postnatal classes including yoga and pilates to get back into shape. They even offer a musical monkeys enrichment class for babies and toddlers. Alternatively, consider signing yourself and your partner up for the Intensive Childbirth Preparation Course and enjoy complimentary prenatal yoga and special discounts on First Aid courses!
Address: Tanglin Mall,163 Tanglin Road, #03-11,S(247933)
Find out more about their antenatal classes here
5. Four Trimesters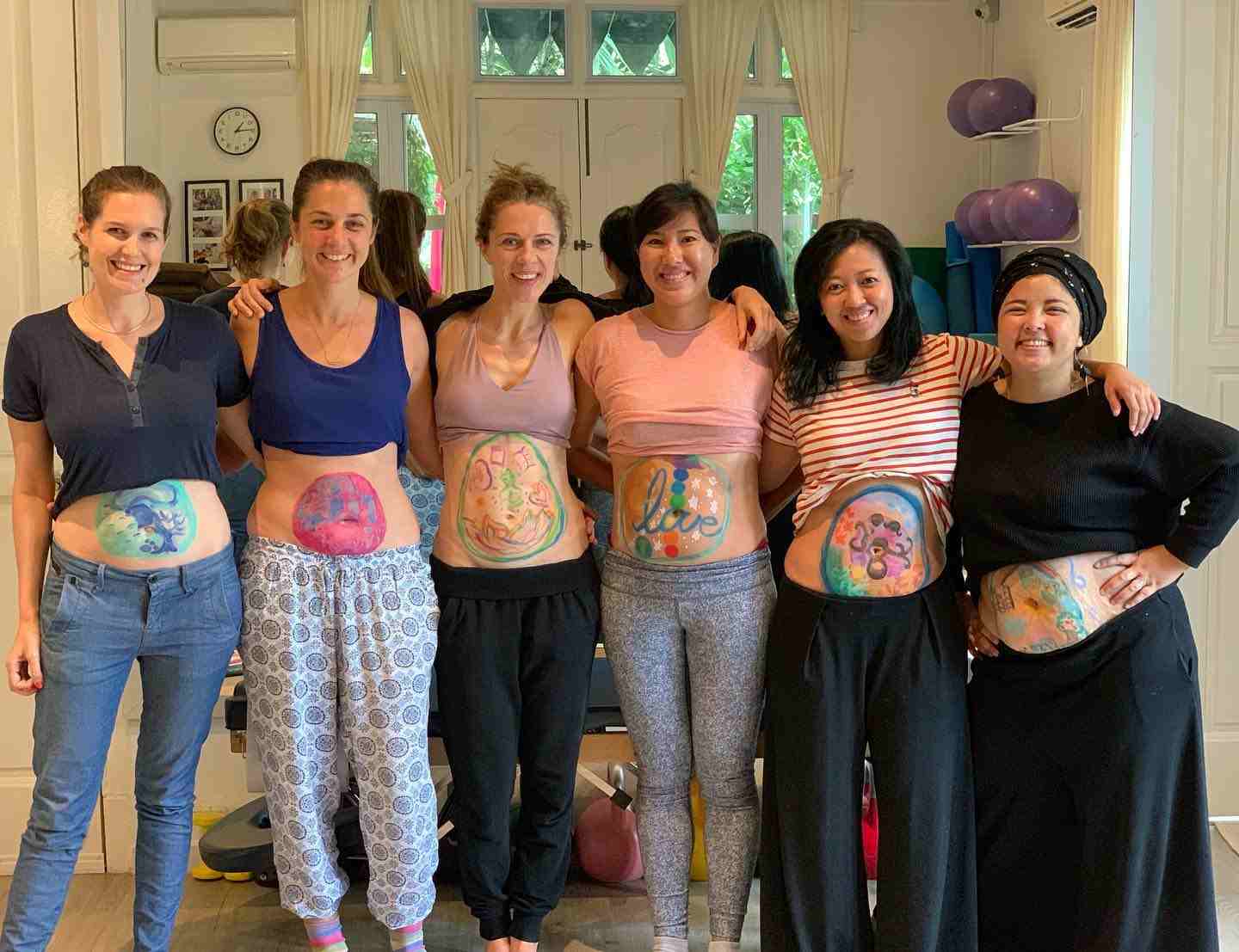 If you're intrigued by the world of Doulas and what they do, then be sure to book a prenatal class at Four Trimesters. Antenatal classes in Singapore often explore three trimesters but not many mention the fourth. The Doulas at Four Trimesters conduct a six-session course covering regular topics like Preparing your Body for Birthing and the actual Labour & Birth process. However, they also include a session on The Fourth Trimester and what happens after childbirth. Expect discussions on Newborn Care, Baby Wearing and even Babyproofing your Marriage!
Did we mention they offer Prenatal Chiropractic Care too? Yup! Chiropractic sessions during pregnancy may help with a more comfortable pregnancy and set you up for a natural birth. Not sure if this is for you? Four Trimesters hosts regular Open Houses where you can meet the in-house Doulas to decide if theirs is a prenatal centre that you'll be keen on.
Address: Camden Medical Centre, 1 Orchard Boulevard, #03-95, S(248649)
Check out their other location here
Find out more about their antenatal classes here
6. Inspire Mum & Baby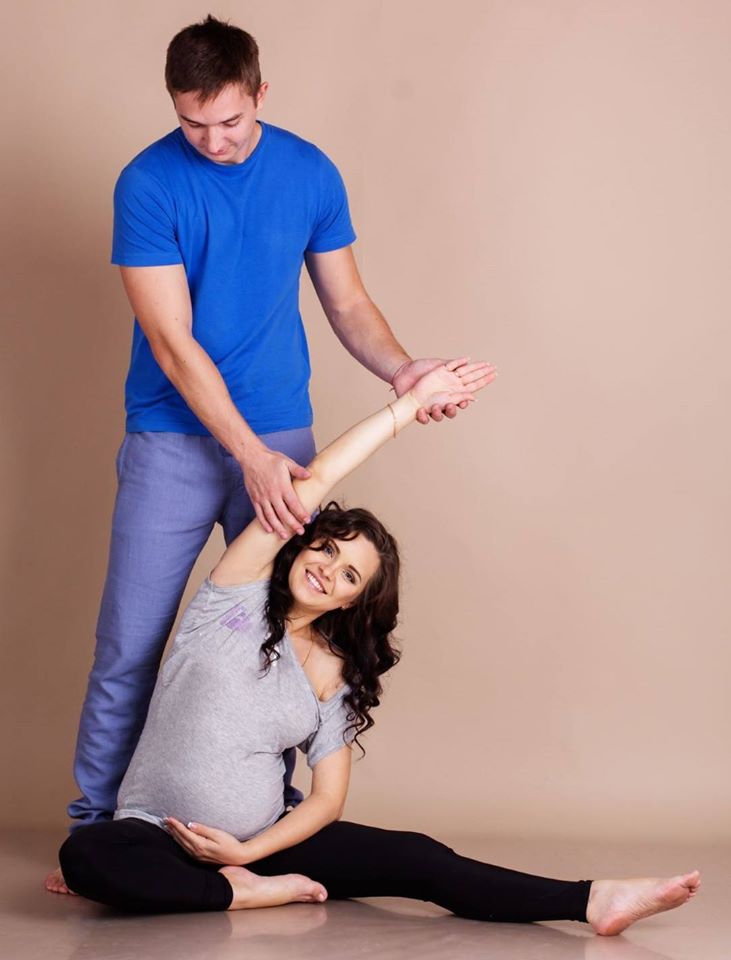 Itching to return to your usual workout routine? While you may not be able to do that just yet, there are in fact safe pregnancy exercises for you to dig into at Inspire Mum & Baby! These antenatal classes in Singapore take a different approach to the usual information-laden classes. Expect tons of adrenaline-pumping activities like Aqua Pregnancy, Prenatal Pilates and even Prenatal Couple Yoga.
Sceptical about how these would help you in the actual birth process? Hear us out! Aqua Pregnancy can help to lengthen the lower back and tone pelvic ligaments that'll help with smoother labour. On the other hand, prenatal couple yoga cultivates stronger emotional support between your partner and yourself!
Address: 188-2, Tanjong Katong Road, S(436990)
Find out their other location here
Find out more about their antenatal classes here
7. Childbirth Odyssey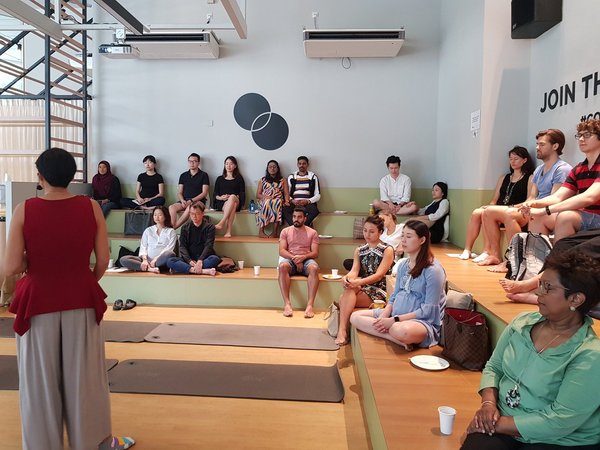 Aiming for a drug-free labour? Hypnobirthing is one of the hottest alternative labour techniques at Childbirth Odyssey. Based on the Mongan method, you can prepare yourself for a hypnobirthing experience with their prenatal HypnoBirthing Course. It'll cover the six core components including deep relaxation, breathing techniques, visualisation, deepening, affirmation and natural childbirth education.
Be sure to involve your partner in these classes. They'll be able to support you and be the birth companion you need! While most couples only join the course between 25 to 32 weeks of pregnancy, you can opt to collect the HypnoBirthing textbook and CD for some initial self-practice.
Address: The Mind Sanctuary, 10 Winstedt Road, Block A, #01-04, S(227977)
Find out more about their HypnoBirthing classes here
8. ParentLink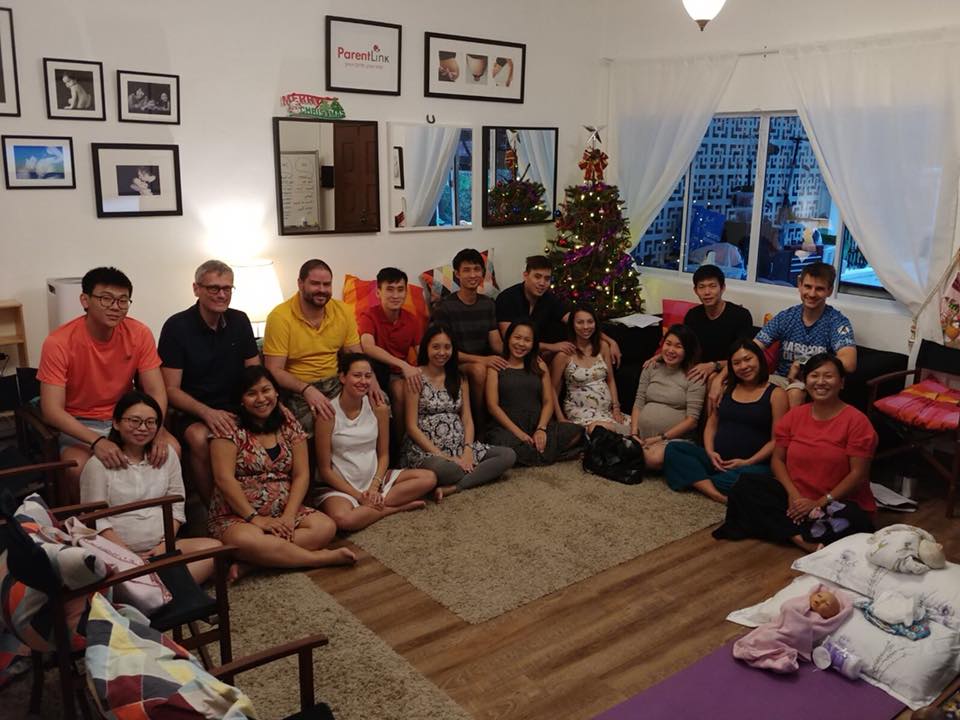 Although ParentLink provides the standard antenatal class in Singapore covering everything from pregnancy to birth, what jumped out more was the Bradley Method of Husband Coached Childbirth Course. Yes, you heard us right. Husbands will have a very important role to play here and it's perfect for a partner who wants to be super involved!
Daddies-to-be will be presented with labour scenarios and massage techniques. They will also be equipped with the skills to be their partner's labour coach! But be warned that a high amount of commitment is required for this 12 session antenatal class in Singapore.
Address: 15 Tham Soong Avenue, S(597031)
Find out more about their antenatal classes here
9. Mummy Baby Care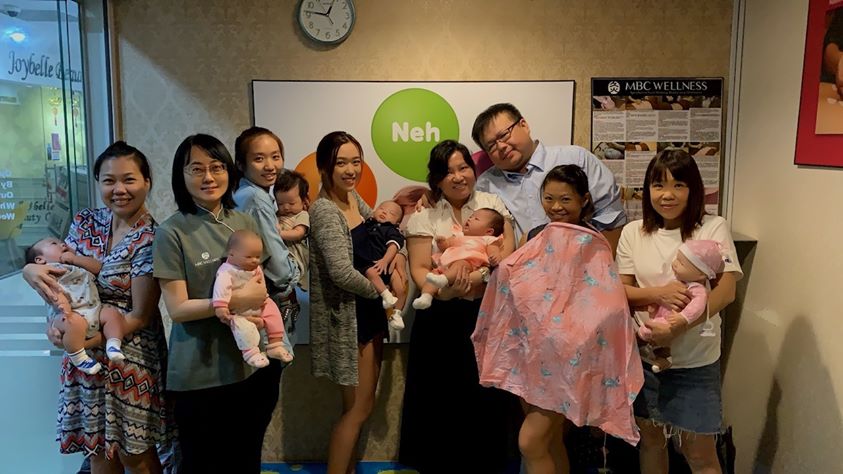 Mummy Baby Care's Dunstan Baby Language (DBL) classes are perfect for parents-to-be who want to better understand their babies' cries. It can be heartbreaking to watch your baby wail but it may hurt even more when they don't stop despite your best efforts!
This two-session class decodes the five basic sounds your baby makes. Once you're able to identify the issue and cater to their needs, chances are that your baby will settle more easily and feed better. Know what this means for you and your partner? More peaceful nights!
Address: Bugis Cube, 470 North Bridge Road, #03-20, S(188735)
Find out more about their DBL classes here
Ready to dive into antenatal classes in Singapore?
Be sure to do thorough research before committing to an antenatal class in Singapore. Apart from mentally preparing yourself for the birth, it'll also be useful to have a tangible list of all the things you need before the little one comes! So start ticking off the essentials against this newborn checklist and follow these support groups for first-time parents on social media — you'll be needing all the support and advice you can get!