Before nappy changes become your life, take one last break as a couple and make a sweet escape to a nearby paradise. Whether you guys are island nomads or foodies, this list of babymoon destinations in Asia will get you excited even if you may have initially scoffed at the idea of a babymoon.
But of course get an all green from your doctor or midwife first and not just for travelling but for spa sessions, massages and any other activity — and yes, that includes stuffing yourself silly.
For the island-loving couple
1. Maldives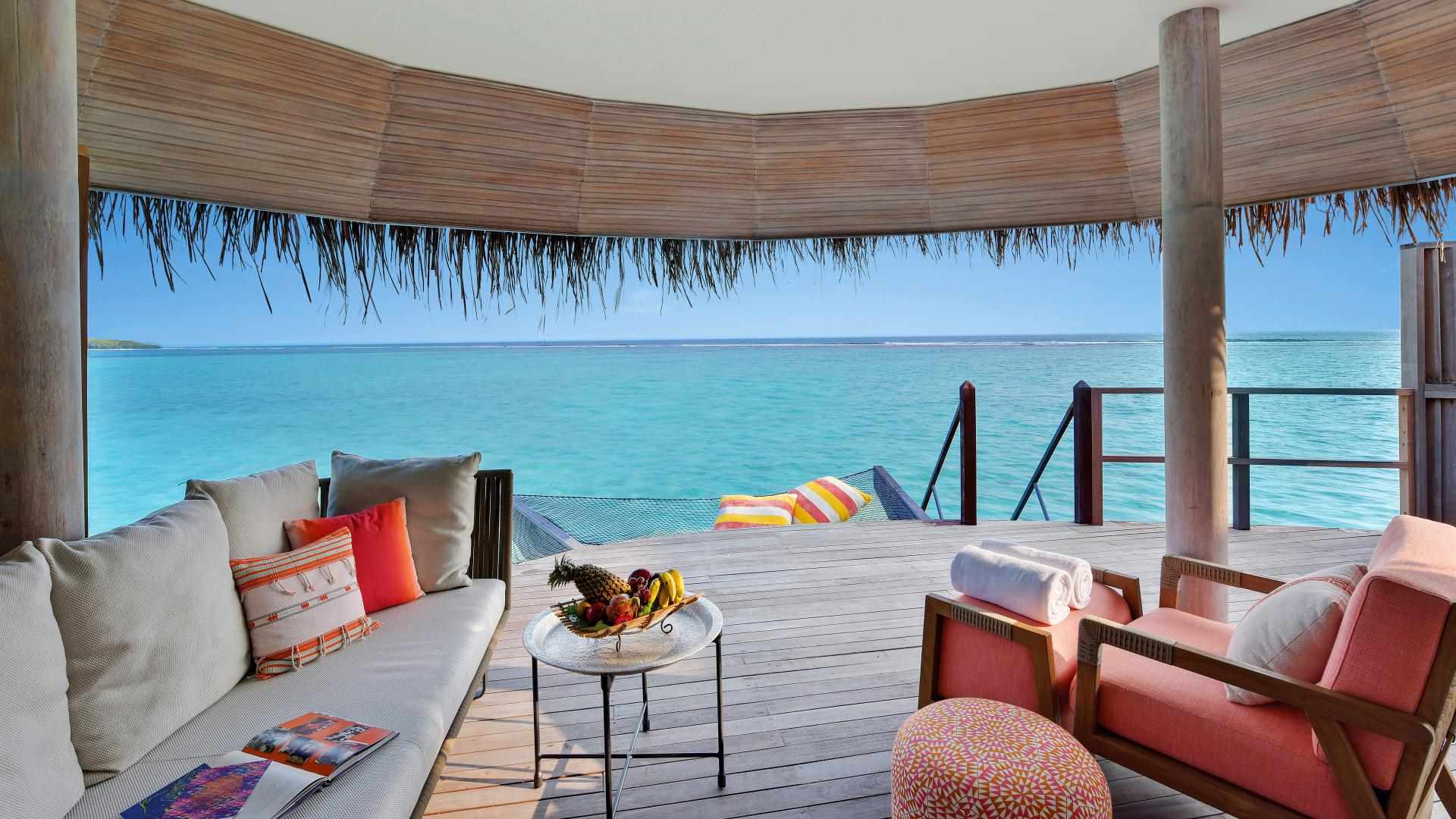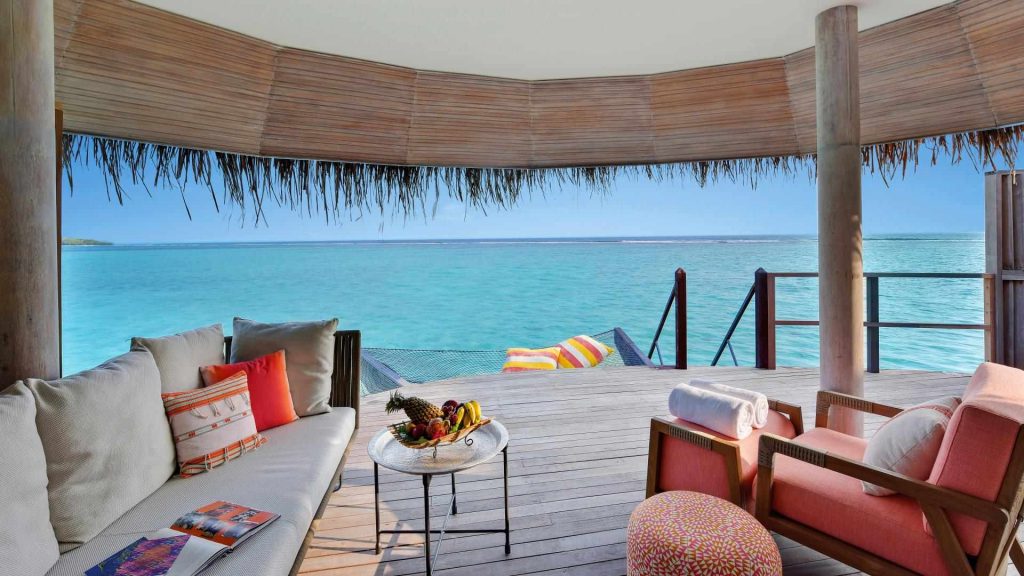 One can never go wrong with the Maldives. It's the perfect barefoot luxury babymoon destination in Asia, offering indulgent services and topaz waters. With impeccable standards of service and a bustling capital at Male, it's hard not to get enamoured while there. If you're done with the city life, book into any one of their over 1,000 islands for an unforgettable resort stay!
Where to stay:
Reserve a stay at Kanuhara, Maldives. Start your day with a swing in the hammock and breakfast by the sea before a couple yoga session. For lunch, skip over to one of the nearby deserted islands with a private chef in tow and for dinner, take in the stunning Maldivian sunset cruise on a Dhoni — a traditional wooden boat with canapes and wine (ok, maybe just juice).
Live the castaway life in style for days on any one of the 11 villas and bungalows. Kanuhara also doesn't let you forget that you're expecting. Get a pregnancy massage for yourself to ease muscle cramps and increase mobility. Don't leave your hubby out of it. The couple massages include a rejuvenating foot acupressure therapy too.
2. Telunas Private Island, Indonesia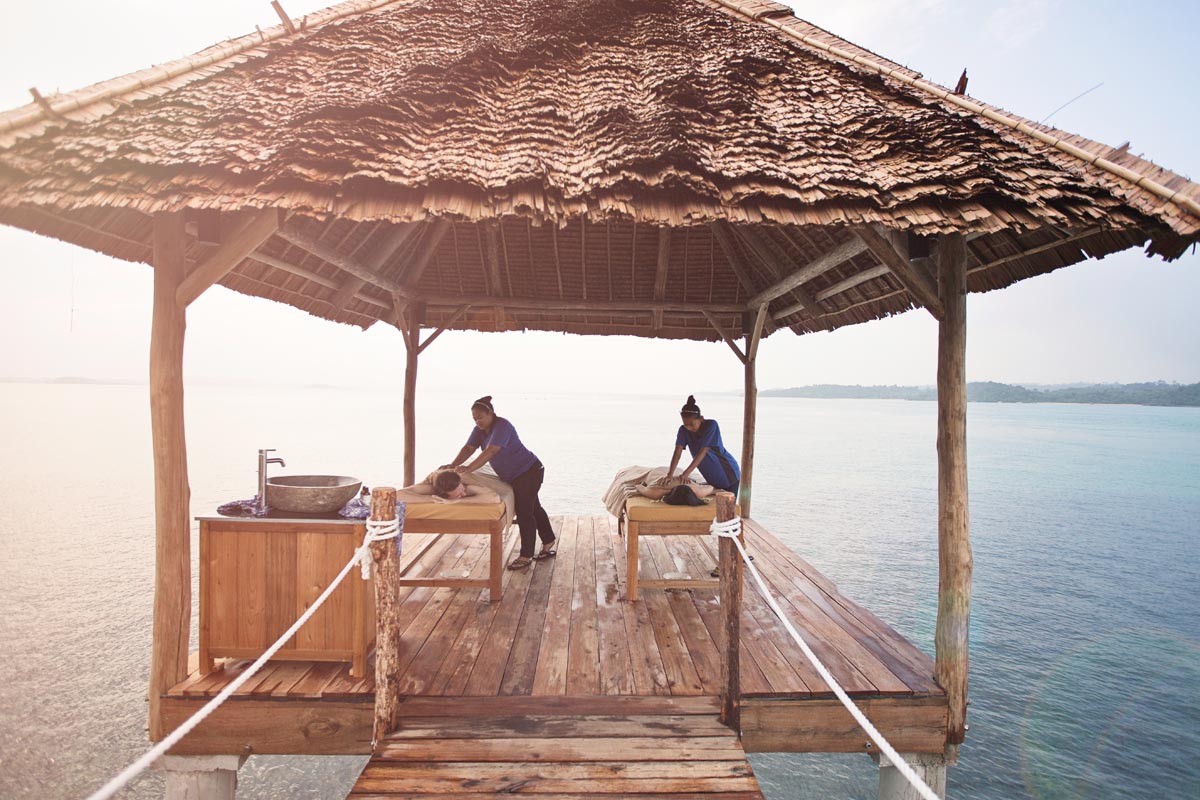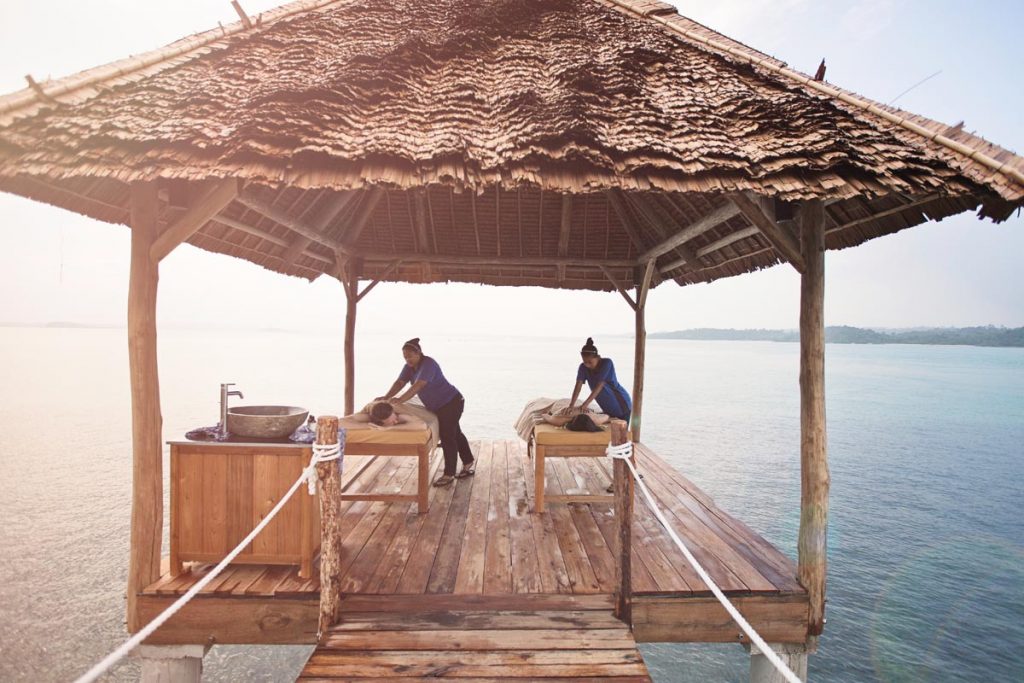 You'd have probably heard of this rustic wonderment just two ferry rides away from Singapore. Rejuvenate your mind, body and soul in the villas on Telunas Private Island and pamper yourself at the overwater spas. Schedule one of their Mother-To-Be-Massage treatments and release tense muscles and ease sore spots. Even though we know you could lay on the massage beds the whole day, there are in fact a myriad of other activities including kayaking, nature walks and cooking classes you could sign up for.
Telunas Private Island is also a WiFi-free zone area which makes it the perfect digital detox babymoon destination in Asia. Your phones and email alerts won't beep here and you won't be itching to capture every.single.thing.on.stories. Embrace the off-grid life and spend time with your other half, by just being with each other.
For the couple who enjoys the city life
3. Bangkok, Thailand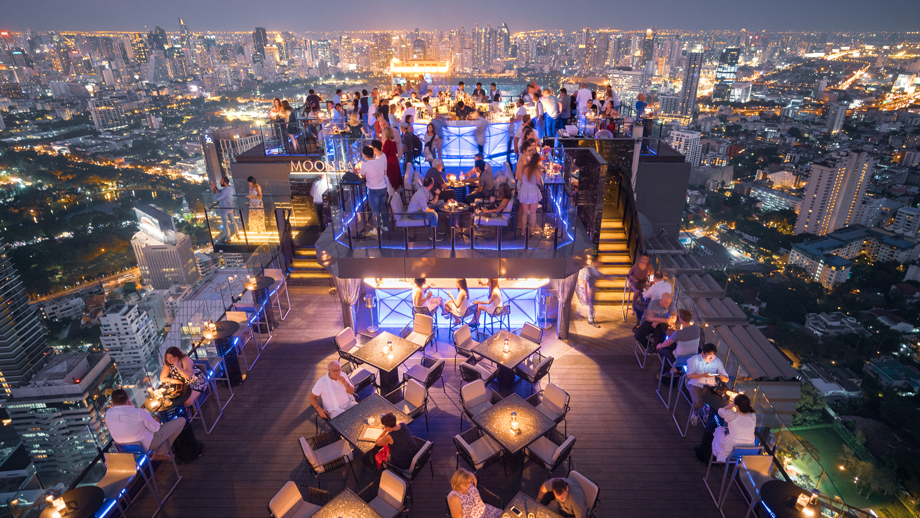 Bangkok may be the choice weekend getaway for the average Singaporean but it can also make for one of the best babymoon destinations in Asia. The city is a medical tourism hub — that just means pregnant mamas will be in safe hands if you need to consult a doctor. Otherwise, bliss out in the urban jungle with your hubby before the little one arrives. From shopping and eating to exploring the various night markets, the Land of Smiles won't disappoint whatever the stage of life.
Where to Stay:
Banyan Tree Bangkok offers the ultimate relaxation after a day of exploring. Check into their award-winning spa and let the professional therapists knead muscle aches or wrap you in a body mask infused with aromatic ingredients. Watch the glittering lights of Bangkok come on in the evening with a tipple from the Moon Bar — one of the world's top 10 rooftop bars and follow with fine dining at Vertigo Restaurant. Trust us, it doesn't get any better than this.
4. Taipei, Taiwan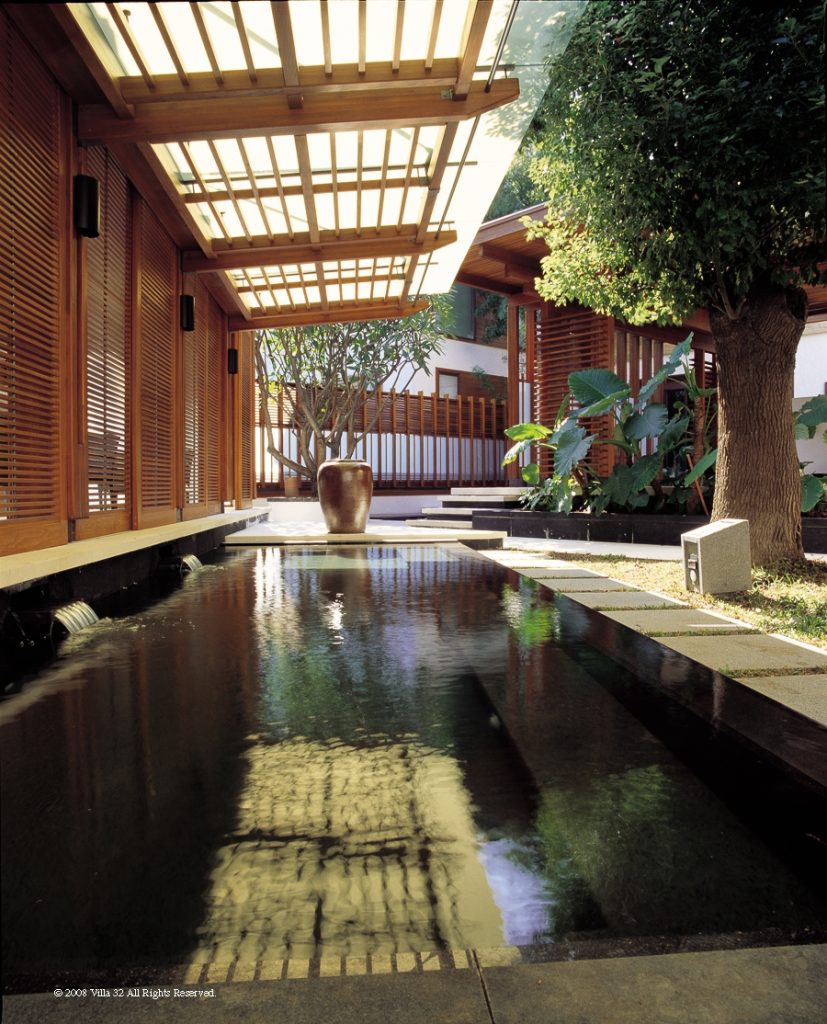 If you're bent on holidaying in a city but want to avoid battling large crowds, then Taiwan is the place to go! Enjoy bump days roaming the streets of Ximending and Daan or fulfil your cravings with rounds of oyster and smelly tofu servings at night markets. And if you feel like it, you can make an impromptu trip out to Cingjing and Taichung — a short car and train ride from Taipei.
Where to stay:
Villa 32 is one of Taipei's more popular hot spring resorts and promises to be the ultimate pampering babymoon destination in Asia. Located in Beitou, in the north of Taipei, this luxe resort is a must-stay even if just for a night. Suites are designed to be in symphony with nature, think bamboo furnishings, skylights and floor-to-ceiling windows. Bathrooms come with a personal hot spring tub and spa treatments that combine Chinese Meridian system and European aromatherapies using the renowned Demalogica skin care line.
For the beach/city combo kinda couple
5. Da Nang, Vietnam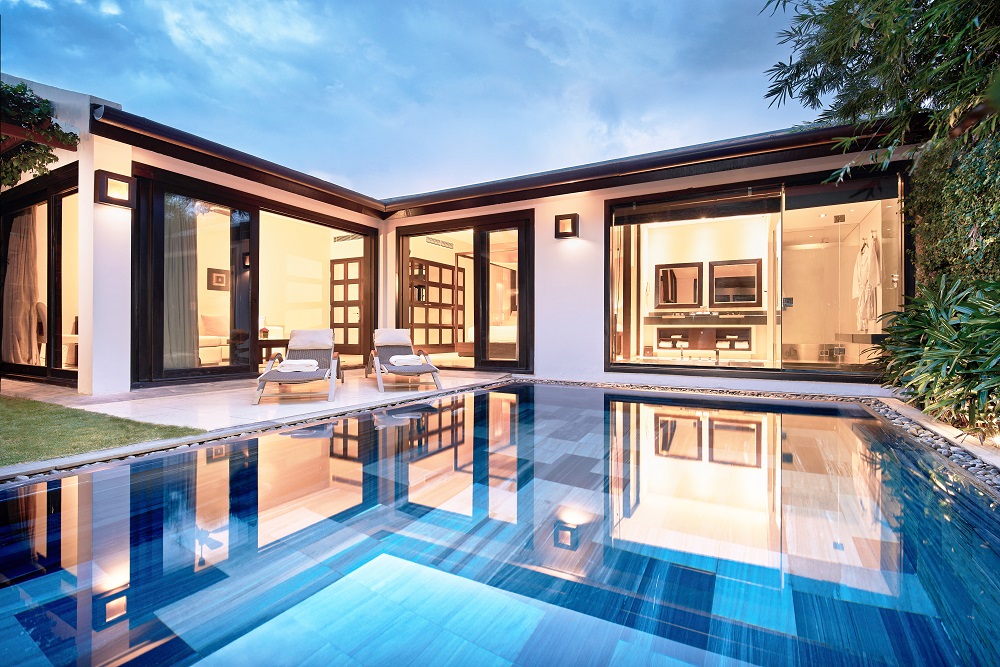 Probably one of the more underrated cities in Vietnam, Da Nang is an ambitious port city bursting with cultural sights, culinary delights and beautiful coastlines. If you and your hubby want the beach and sun life without necessarily doing so on a private island, Da Nang should be your babymoon destination of choice in Asia. While there, tick off UNESCO site Hoi An as well.
Where to Stay:
The Fusion Maia Da Nang wellness resort champions healthy eating — think fresh ingredients and a spade of spa treatments pre-included with the room booking. We'd pick the Wellness Retreat Package if we were you. It includes three spa treatments, a cooking class, yoga, tai chi, cultural experiences and round trips to the airport. But what sold us was their 'breakfast anytime, anywhere' motto — yup you get breakfast anytime you want, anywhere (even in the pool) you want.
6. Bali, Indonesia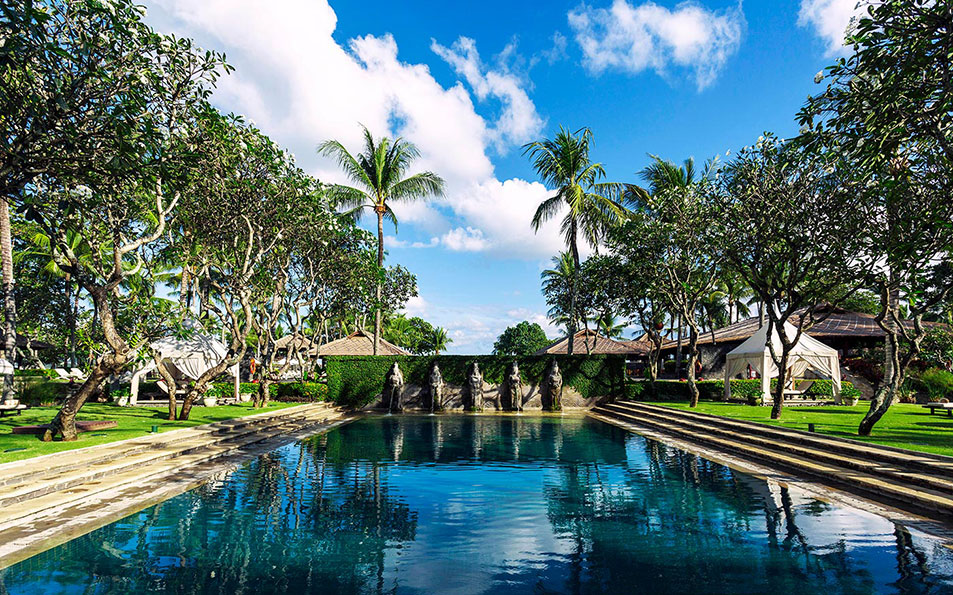 If you're looking for a more affordable babymoon destination in Asia then turn to Bali. This laidback destination has accommodation options at various price points. Along with the gorgeous sunsets, be sure to explore Bali's different facets from shopper's paradise Seminyak to the hidden gem of Canggu.
Where to Stay:
Intercontinental Bali resort is a tropical oasis set amidst the shores of Jimbaran Bay with several pools, restaurants and facilities to pique your fancy. Head to Spa Uluwatu and book a pregnancy massage, body scrub and throw in a mani and pedi treatment too. Fill your bellies with Indonesian, Japanese and Italian cuisine with al fresco dining and crashing waves on one of the nights.
For the adventurous couple
7. Sri Lanka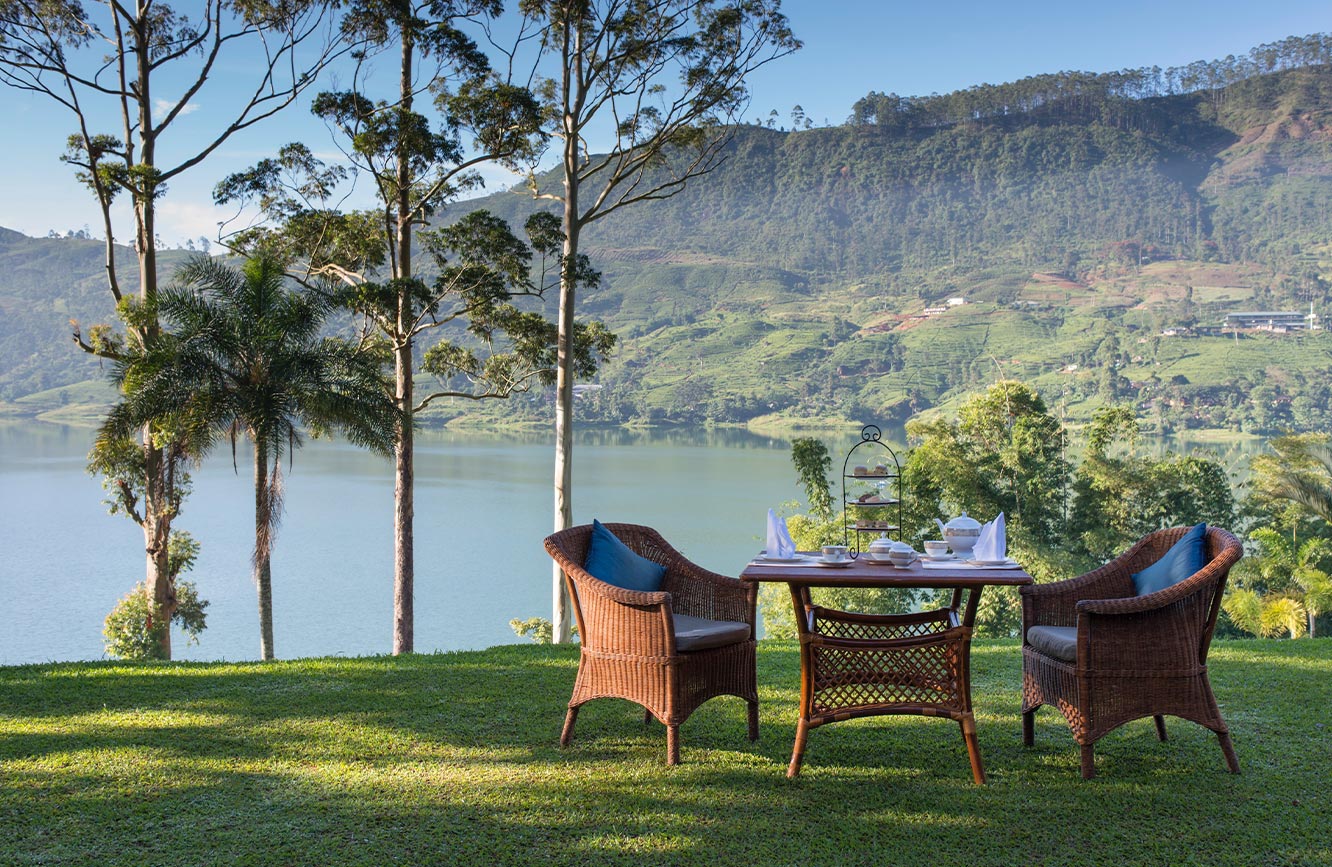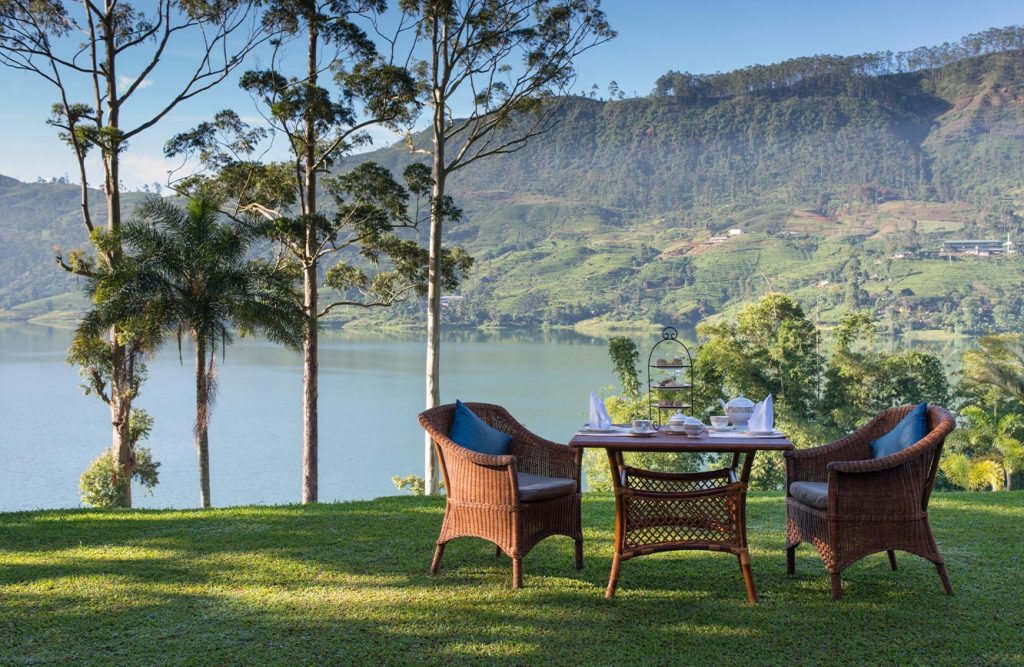 If you're craving for an activity-filled babymoon, then explore Sri Lanka — only if you've been cleared by the doc! Sri Lanka offers the perfect mix of outdoor activities and quiet against breathtaking views of tea plantations on one side and lines of white beaches on the other. Whether you decide to go for elephant safaris, chill on the beachfront at Tangalle or soak in cultural Kandy, there's really nothing you can't do even with a bump.
Where To Stay:
One of the top boutique hotels and travel secrets of Sri Lanka is the Ceylon Tea Trails in Hatton, the tea capital of the country. Take scenic strolls and breathe in the fresh mountain air, kayak with your other half on Castlereagh Lake or challenge them for a tennis match. Also, look forward to aromatic curries and of course aromatic tea! Hatton's high altitude translates to it being one of the cooler babymoon destinations in Asia but always check for monsoon season before heading there.
8. Langkawi, Malaysia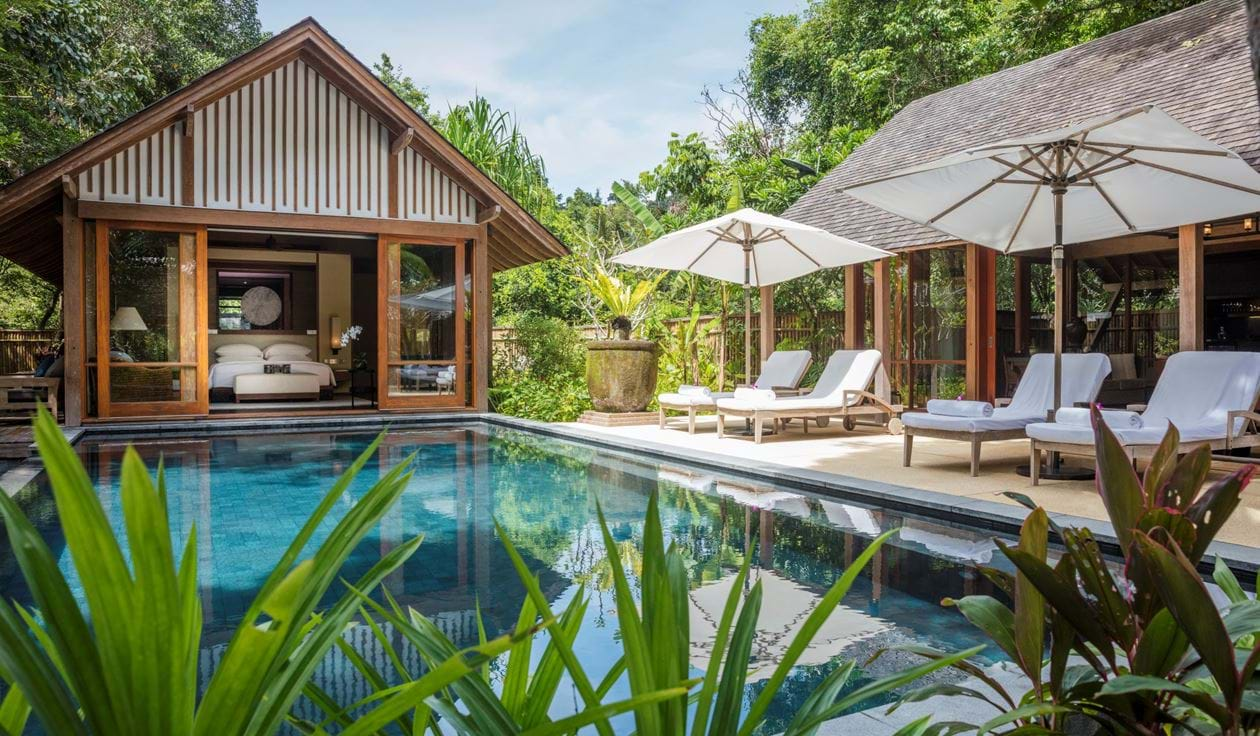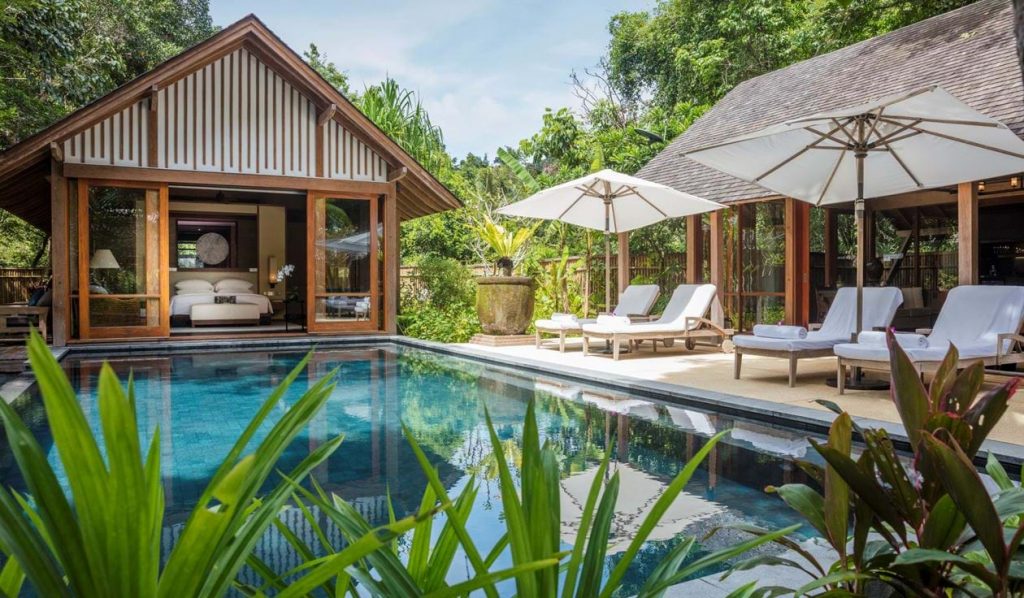 Prefer the wilderness or have a soft spot for waterfalls and geological formations, then head to Langkawi. About an hour and a half away from Singapore, this babymoon destination in Asia is perfect for a couple itching to explore a different landscape while not moving too far away from home.
Where To Stay:
Nestled in a rainforest with a trail out to Datai Bay, book a stay at The Datai Langkawi for your last hurrah before your chipper bambino arrives. Go on a leisurely nature walk in the magical rainforest and spot Tokay geckos, Oriental-pied hornbill and more on complementary and paid excursions. You can of course also lie back and indulge at the Datai Spa where plants and herbs from the surrounding forest are incorporated in the traditional massages.
Pro tip: Keep a look out for exclusive rates for Singapore residents when you book a stay till 31 Oct 2019.
For the foodie couple
9. Hong Kong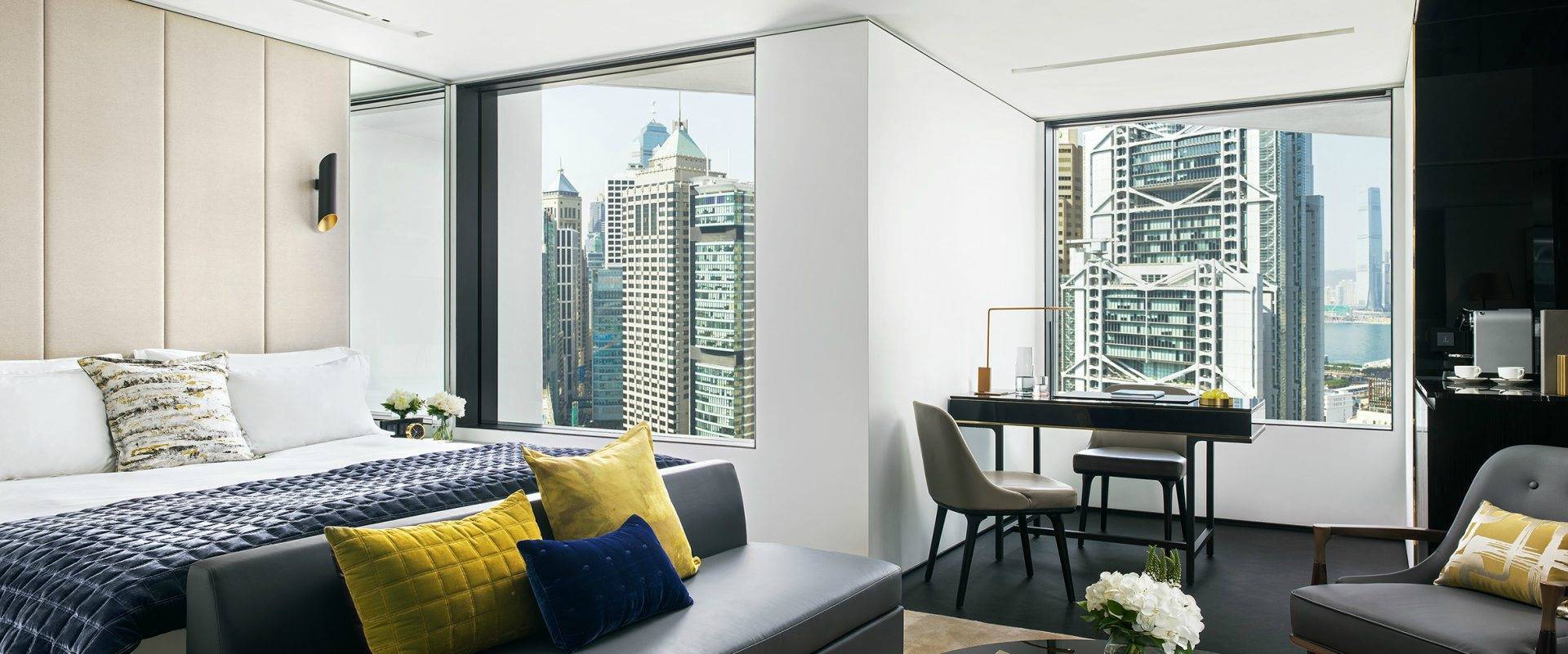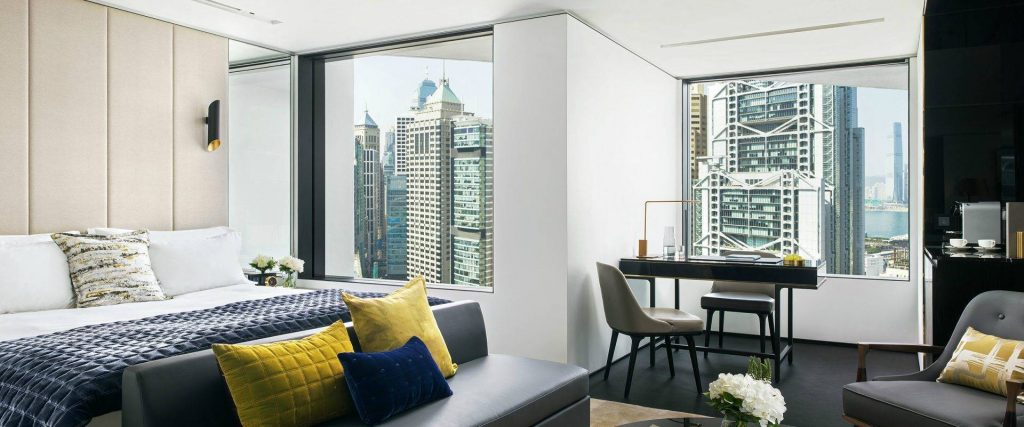 Ready your Octopus cards and take on the urban jungle of Hong Kong with the bump in tow.
From the magnificent Victoria Peak to the dim sum spreads at every corner of the streets, it's hard to resist Hong Kong's charm. Don't forget to go local and sit for a meal at one of their food centres for a dai pai dong atmosphere.
Where to stay:
If you or your hubby are architectural nerds, you're going to like The Murray. Rated as one of the most romantic hotels in Hong Kong, it's situated within walking distance from the Peak Tram and eating hideouts at Admiralty, The Murray's tastefully furnished rooms ensure a comfortable stay during your babymoon. After your gluttonous adventures, book a massage at any of their couple treatment suites which come with a private steam room and sauna facility. Send your hubby off to the gym while you lounge in the indoor lap pool for some private reading time.
10. Melaka, Malaysia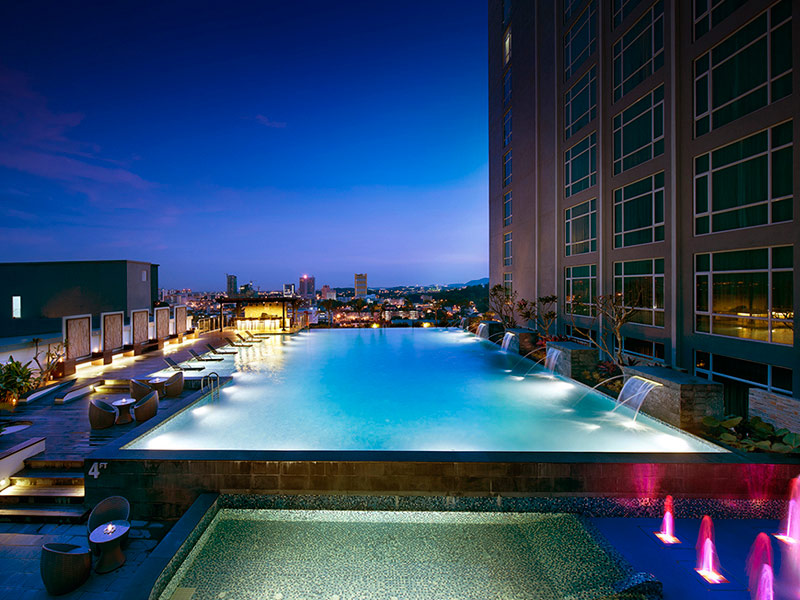 Want to fill your bellies closer to home and without taking a flight? Melaka would make the best babymoon destination in Asia. From the traditional Nonya cuisine along Jonker Street to salted egg buns, satay celup and a variety of sambal delicacies, there's always something to eat and see in this Portuguese colonial town.
Where to stay:
The Hatten Hotel combines decadent restaurants, a sky lounge, recreational facilities like swimming pools and a spa plus hair salon for the ultimate pampering experience. It's also conveniently located near Jonker street and is a hop and skip away from some of the best local food. This is also a family-friendly hotel and one to bring your little ones back to in the future!
We hope we've helped you come closer to picking a babymoon destination of your choice with this list! Not too keen on a babymoon? Fret not! Treat yourself to some TLC with these prenatal massages in Singapore and be sure to keep yourself fit during pregnancy with yoga classes. Also, don't neglect your style and dress your bump stylishly!