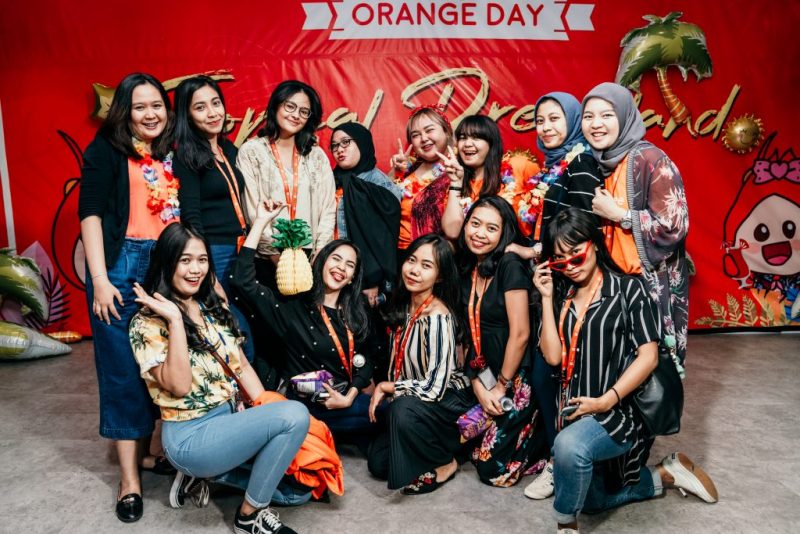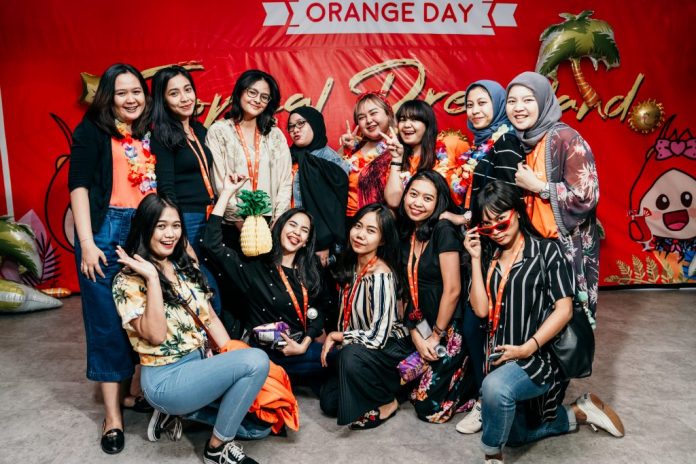 Come March, I begin my annual longing for tropical vibes. Think long walks on a pristine sandy beach in Bali, sipping on rum punch while staring out at the turquoise ocean, listening to Bob Marley and crafting lasseiz-faire OOTD looks for my Instagram feed. I know you crave the same!
Shopee Indonesia apparently heard our hearts' desires and made the fantasy come true. We threw our own Spring Break Island (a.k.a Orange Day Tropical Dreamland). Okurrrr… Everything is Irie, mon!
Here are 7 things about Shopee's Orange Day that got us in the mood to make the most of our remaining summer days left. 'Cause winter is coming this April! 😉
1. Luau-esque music for a laidback island feel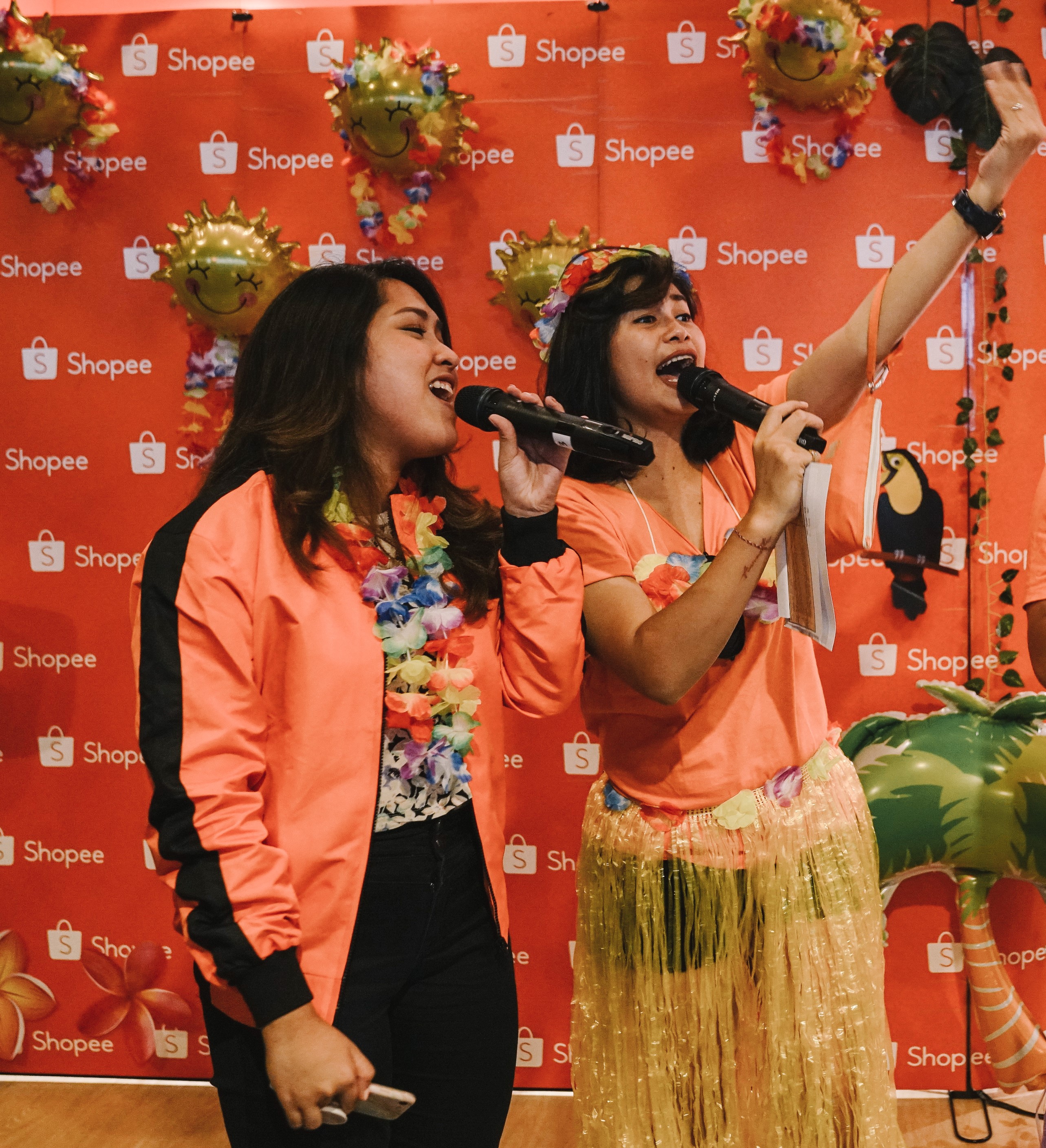 C'mon now, Shopee-pi-pi-pi isn't the only song we listen to. After all, there are musicians and Steven & Coconut Treez's fans in our midst! We really let the happy tempo and treble clefs guide us on this one – reggae, calypso and tropical anthems. Ain't nothing like kicking back and diving into the enchanting sounds of bongo and ukulele. Welcome to paradise, folks!
2. Imaginary breeze at Goo Lagoon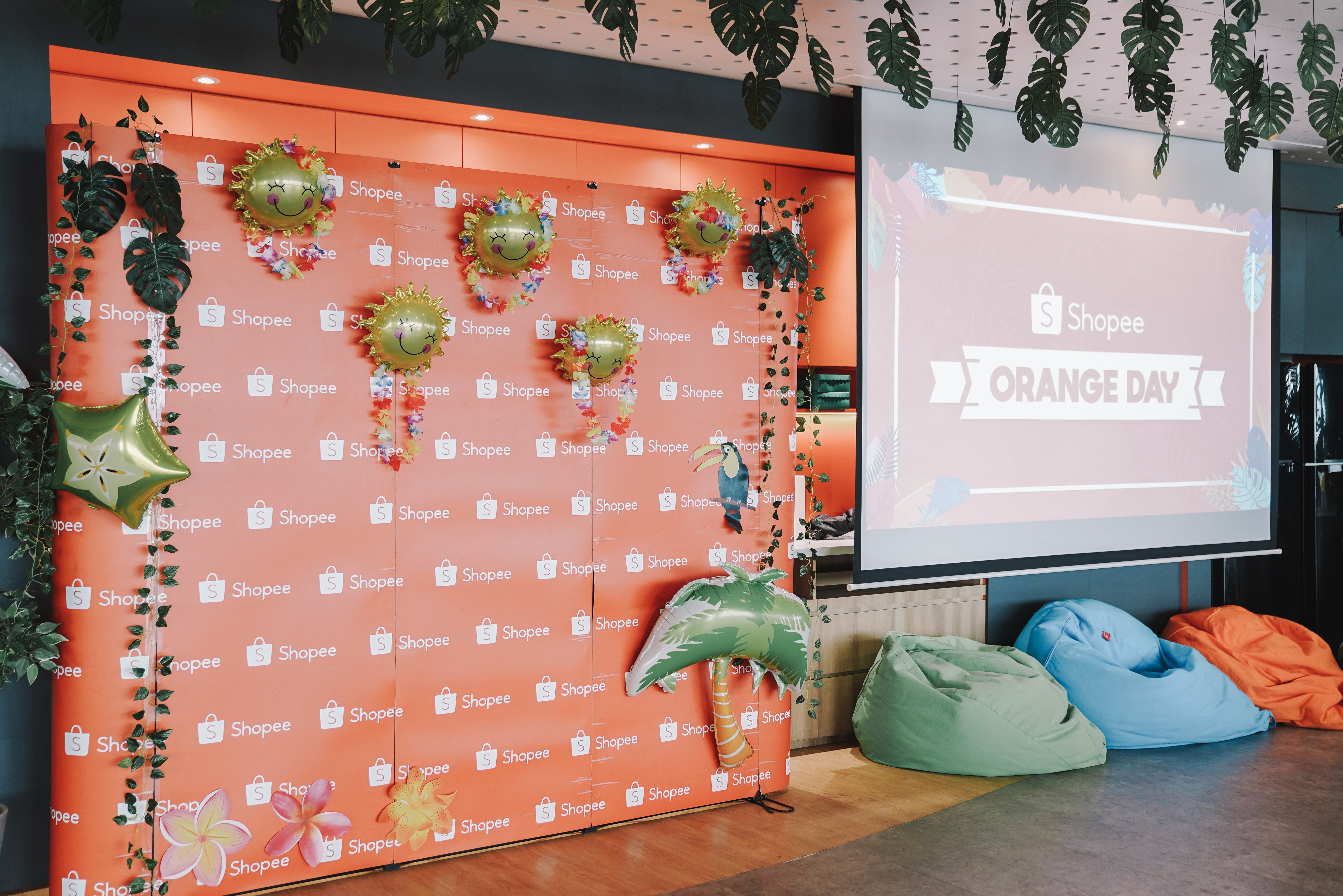 Who says beach vibes can only be felt at the beach? Certainly not if we've brought Bikini Bottom to the office! SpongeBob's house does make for good ceiling aesthetic by the way. This is going on the 'Gram! Besides, the combination of beige sand,  lazy vines, exotic tropical trees and colourful parasols can never go wrong. Yes, it's a fiesta reeling made for the beach and frolic!
3. FREE trips to Japan (OMG)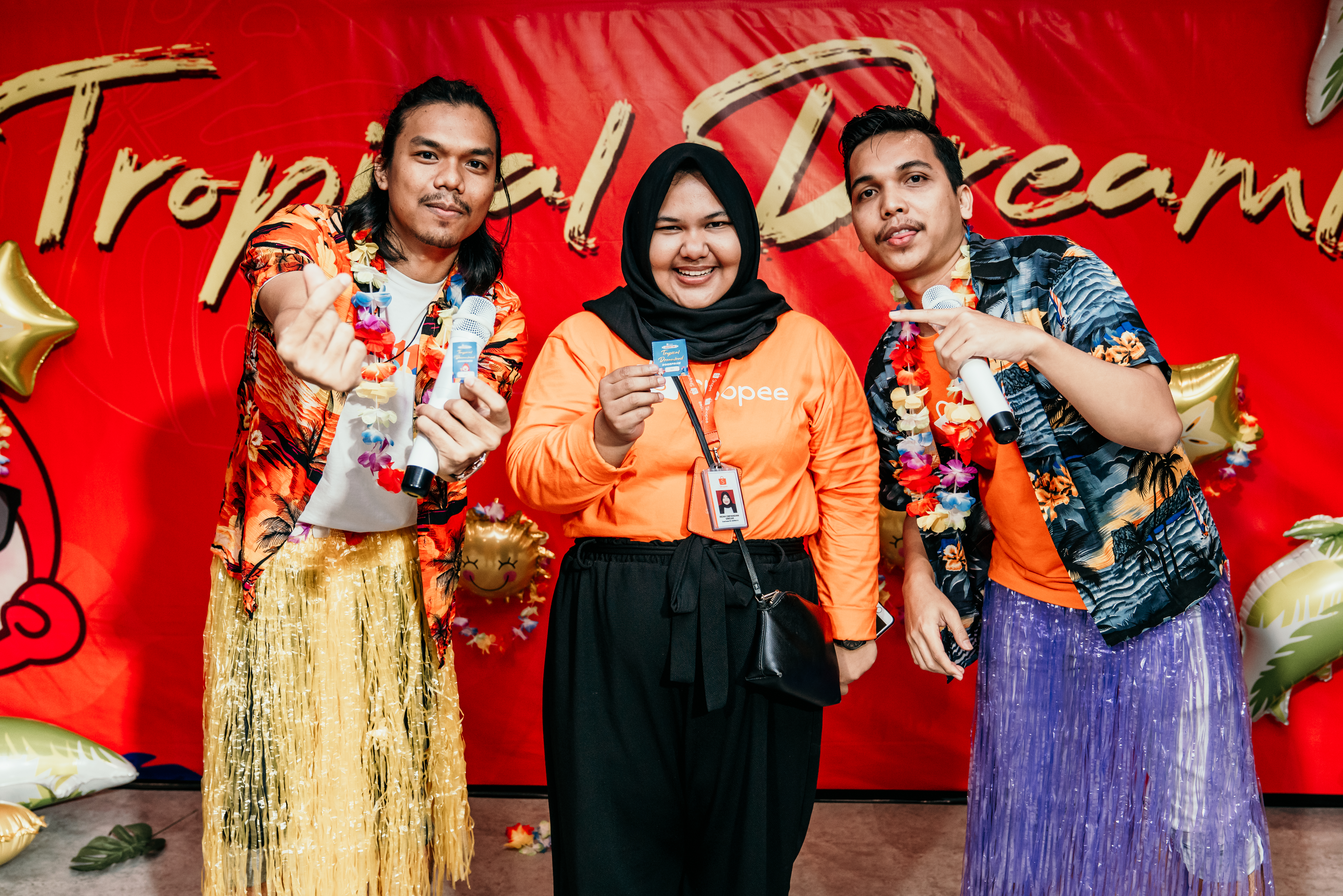 Konnichiwa (Japanese language for "hello")! Two of our colleagues actually won a 5-days trip to Japan. Wait… WHAT? Are you squiding (re: kidding) me right now? The deed has been done and the tickets awarded – the lucky winners will soon be overlooking the cherry blossoms and enjoying the celestial scene straight out of a fairytale in front of Mount Fuji.
The rest of us? Either nothing at all or Bluetooth speakers, earphones and Shopee vouchers. Still good!
4. Best-dressed belle of the ball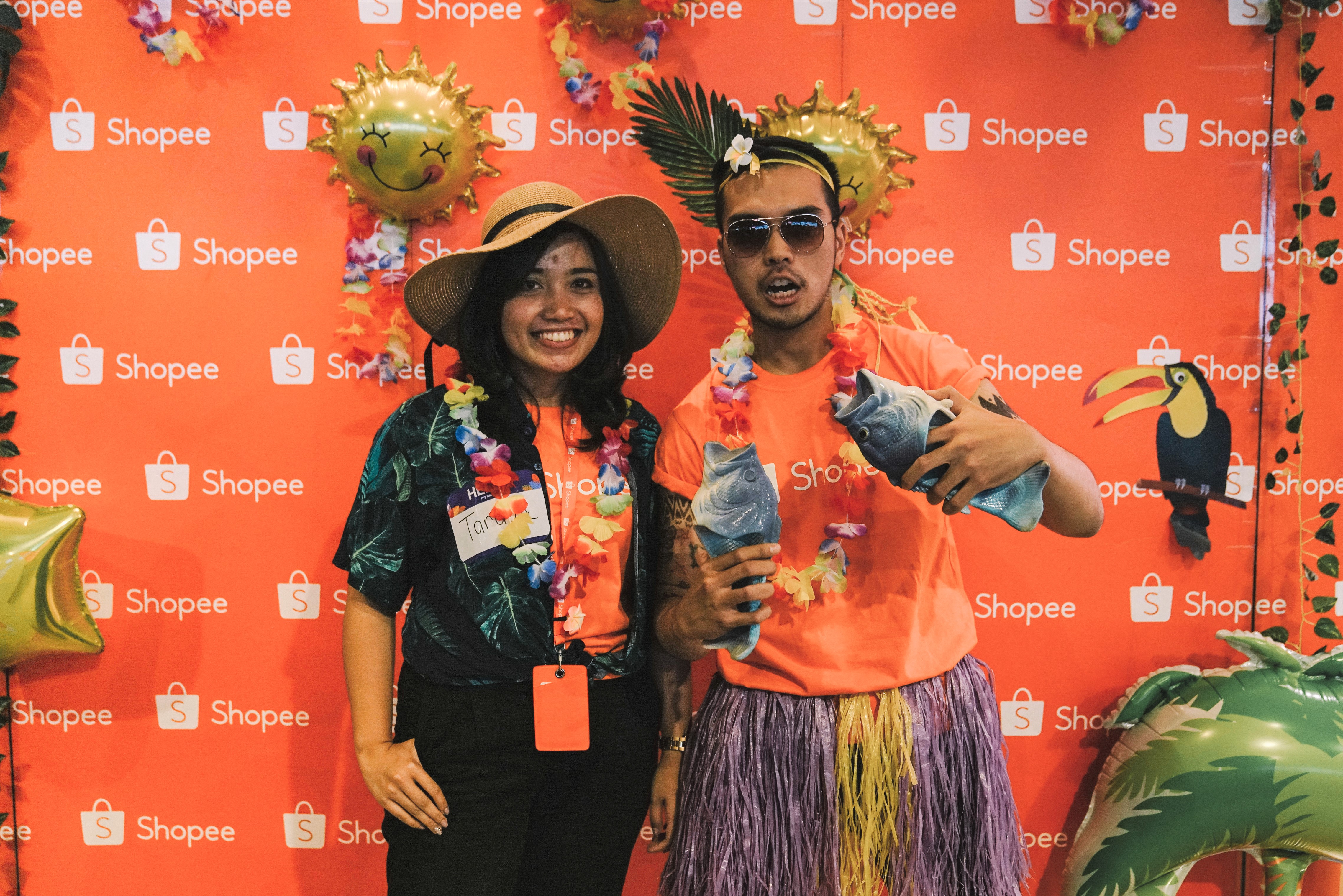 The seashore is hardly a Vogue runway, but we can still dress up like we're the stars of the beach, right? Kudos to everyone who made it a luau by dressing up like EXO lads in Ko Ko Bop – adding to the Hawaiian leis!
Also because… If there's no #OOTD for Instagram, you were never there 😉
5. Hermit crabs (that aren't for eating)

How can a beachy experience be complete without our tiny friends, the hermit crabs?!  Small in size but large in impact – these little hermits were certainly the life of the party, thriving where the mirthful people and rollicking party coalesce. Whoopee!
6. Barbequeued eats (Om Swastiastu, Bali!)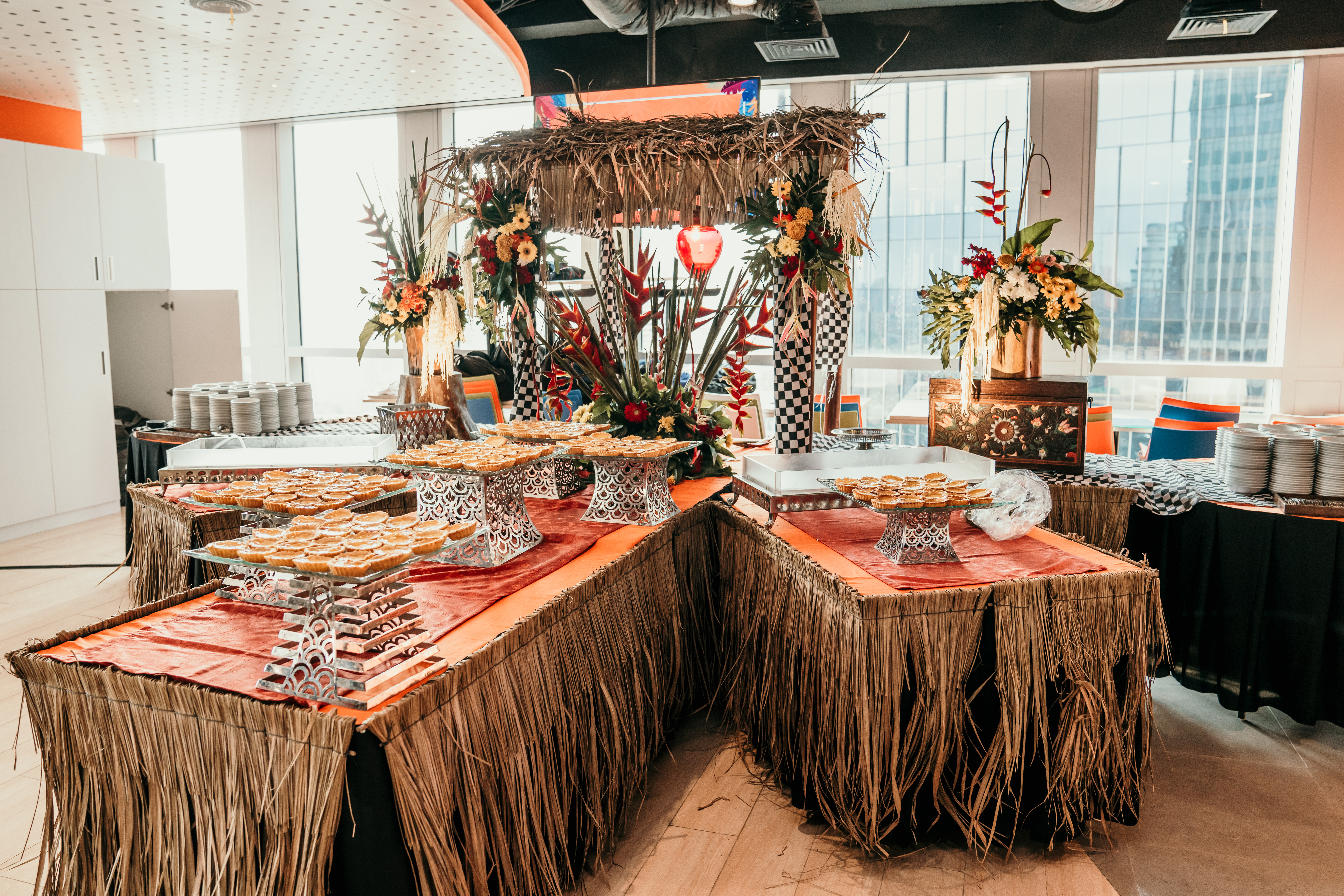 Who can resist saying no to the piquant bit-of-everything dish like Nasi Bali? It's on another level! Craving for lontong and beef satay? Lusting after the sweet to-go Balinese staples like pie susu? Yearning for fresh fish by the beach, the legendary Sop Ikan Mak Beng? ALL IN, BOUI!
7. Mingle seshes for the singles (and everyone else)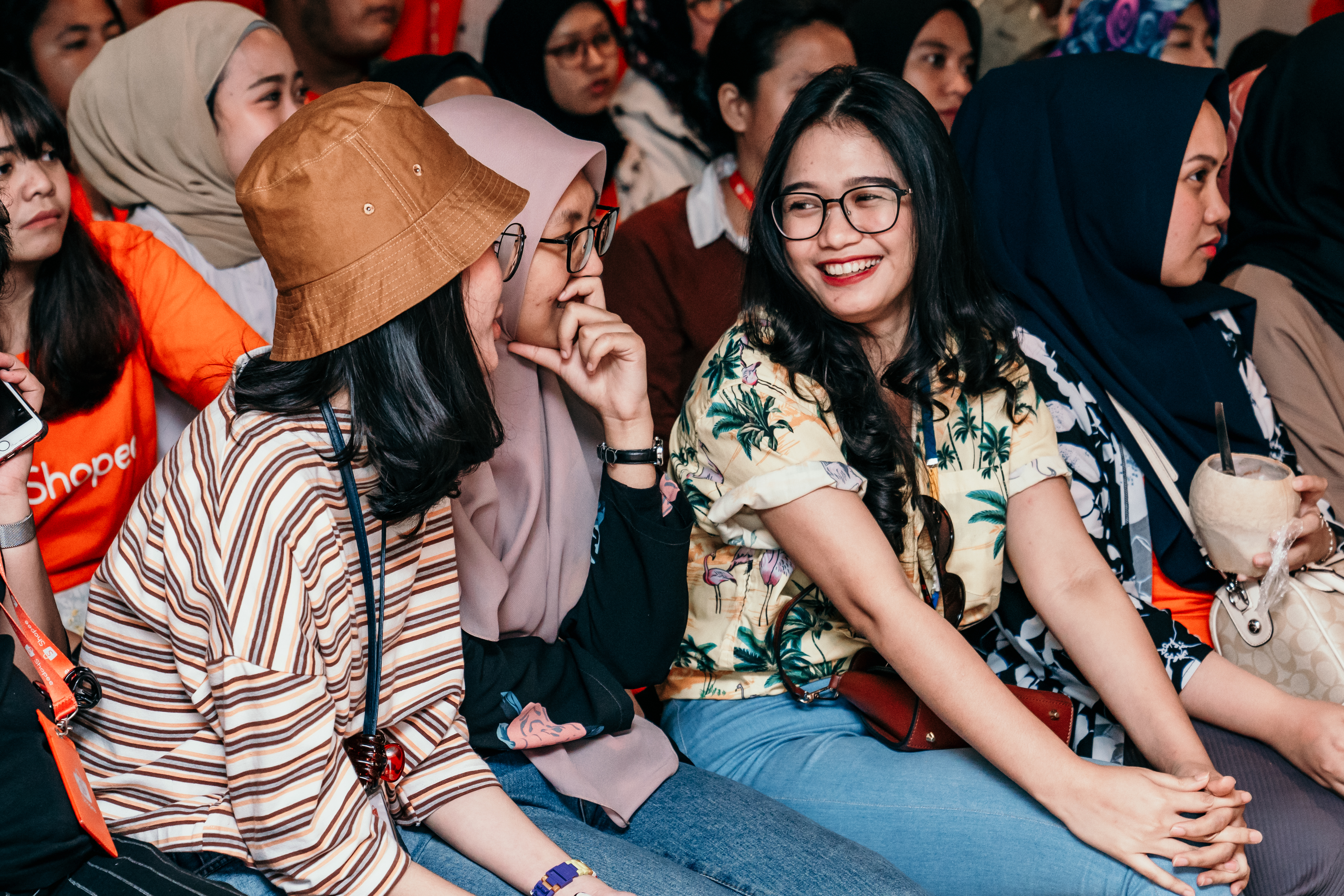 The food, music and celebration may seem to be the crux of the party. But welcoming new family members and getting to know each other truly were the meat and potatoes of the event – better yet, sipping on a fancy drink in a coconut shell as we mingle!
Shopee's "Tropical Dreamland" Orange Day made everyone as happy as a clam! Shoutout to the sea fairies who turned our office into a tropical paradise. A HUI HOU (till we meet again)!
---
Come be a part of our enthusiastic crew and experience our fun working environment for yourselves. Click here to check out our job openings!