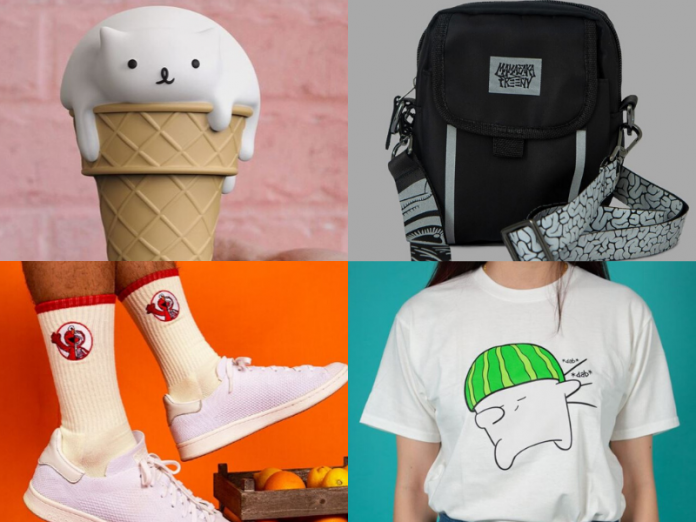 "Boy, why is your room so messy?! Why do you keep buying all these figurines, shirts and toys when you already have a lot of them at home?" Sounds familiar? If you've been an avid collector, you'll probably be very used to the constant nagging from your mum to clean up your room. But I mean, since you're already attuned to it, there's no harm adding on to your stash right? So, if you're ready to incur the wrath of the almighty queen of the household or the Empress Dowager, read on because here are 9 collectible items that you never knew existed. 
Caution! You'll probably be adding all these items to your cart by the end of this article just because they are that interesting!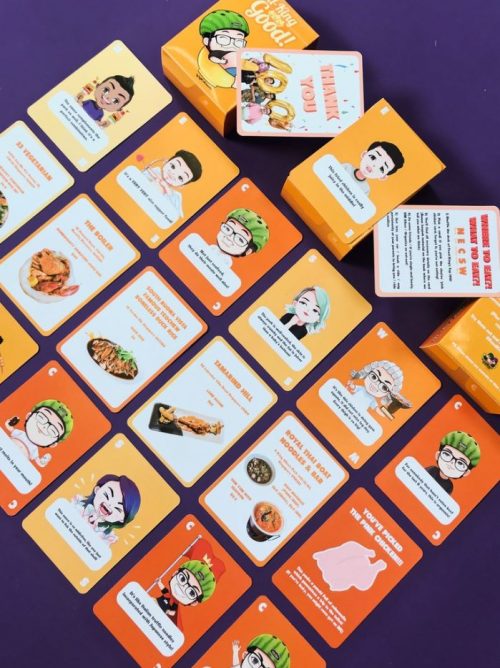 If there's one commonality that Singaporeans have, it's the problem of deciding what food to eat during lunch time because there's just so much variety that we are spoilt for choice. Fret not if you can't decide, let Night Owl Cinematics do it for you! Grab their Foodking Top 100 card deck which contains recommendations of food all around the sunny island. Simply pick a card from the shuffled deck, grab a friend or two and head over to have a sumptuous lunch! Decision making will never be the same again~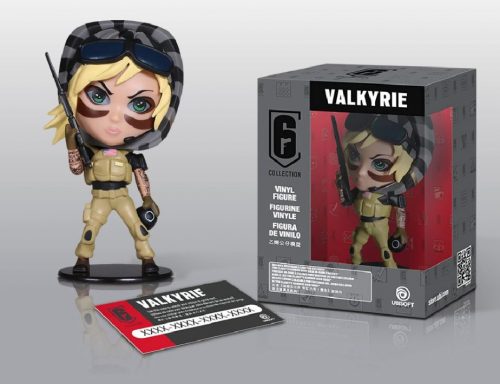 "If you don't constantly feel like you're being watched, then you aren't paying attention." Great news for all you Valkyrie fans, now you can add sassy Meghan J. "Valkyrie" Castellano into your Official Six collection! With her extremely driven and focused personality, you can be assured all your missions will be completed without a hitch. What's even better than having the dream team? The figurine from Ubisoft also comes with a special unique code to unlock exclusive content in Rainbow Six Siege, go figure.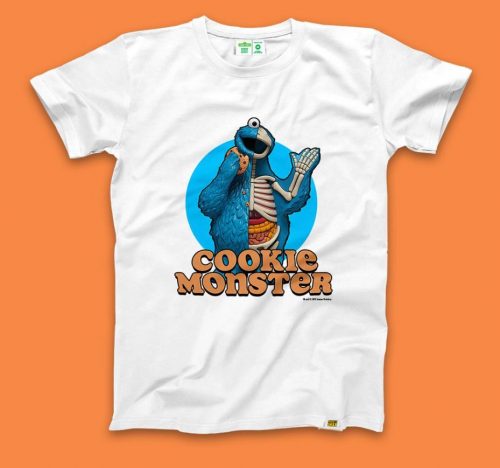 Who can resist a cookie…monster T-shirt this cute? Even if you are not a Sesame Street fan, the unique, quirky design of this shirt from mightyjaxx is bound to add a splash of colour and fun to your wardrobe! Pair it with culottes or an A-line denim skirt and you are ready for a casual day out with your friends. For the guys, simply pair it with berms or jeans and you're good to go! Om Nom Nom Nom~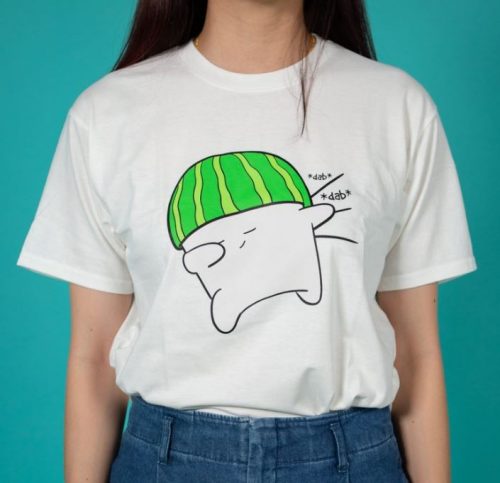 Haters gonna hate! But we still think this refreshing watermelon inspired Dab T-Shirt from Night Owl Cinematics is definitely one in a melon!  Add in some swag mixed with a little cuteness into your everyday fashion with this.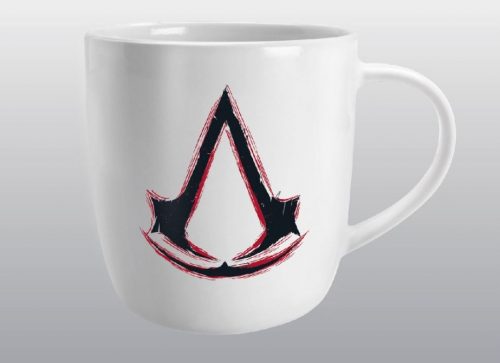 We know you'd probably have cups and mugs of different designs and sizes at home already, but who can ever say no to one more? Especially if you're an avid gamer, and you live and breathe Assassin's Creed. Grab a hot cup of coffee in this mug from Ubisoft and settle yourself down comfortably for a whole day of gaming – hopefully without any potential nagging from the mother or wife to help them with housework.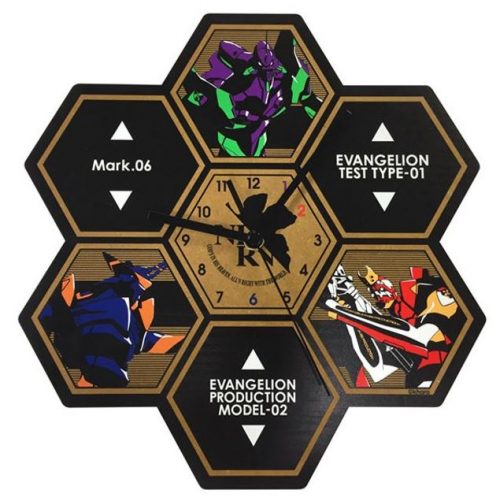 Here's why you need to get this collectible item from Evangelion, whether you're a fan of the entire series or not. For anime fans, this show will be no stranger to you. The 1990s legendary hit series made headlines for its compelling storyline. Aside from the main storyline of fighting robots, it delved into deeper topics like death, rebirth, and even the constant struggle to find personal meaning in life. 
This narrative clearly worked well enough with the mass public, prompting popular streaming site Netflix to pick it up, much to the excitement of fans worldwide. So even if you're not a fan initially, the hype surrounding this anime series is proof that your purchase won't be a wasted one. Of course, the design of the clock is a bonus too! The sleek yet modern design is not too overwhelming and in-your-face, making it a perfect decorative piece in your bedroom.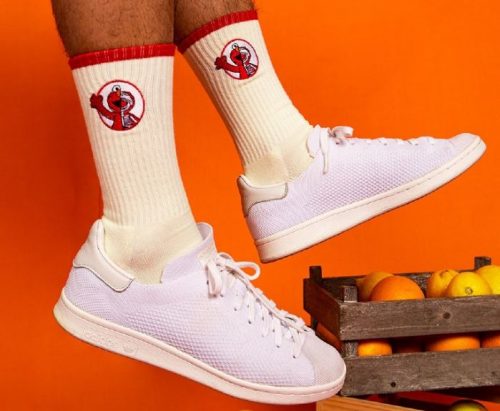 One can never have too many socks – spoken from true experience. Especially with cute Elmo socks like these from mightyjaxx, there's no reason for hesitation, really. Pair this up with the White Cookie Monster T-Shirt if you are a true Sesame Street fan, or go back to basics and pair this with bell-bottom jeans and you're good to go!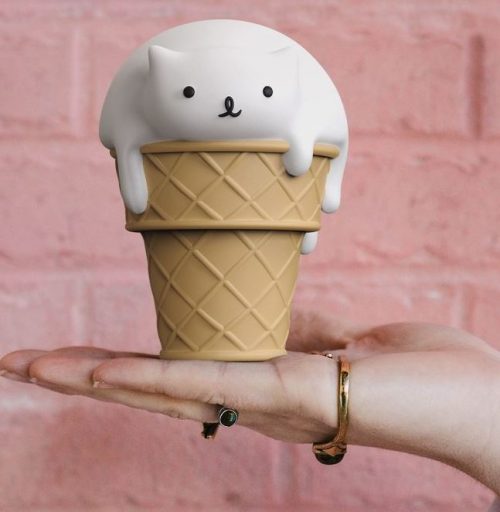 If you are an ardent collector of cute items, this vinyl art toy from mightyjaxx is something that you cannot miss out on getting. Picture a tubby kitten on top of an ice cream cone, perfectly depicting a lazy day at home that we all dream about. Hold up, we hear some hearts meowlting right now. How much more perfect and adorable can this get? Add this to your dressing table collection and we assure you your day will instantly be brightened up.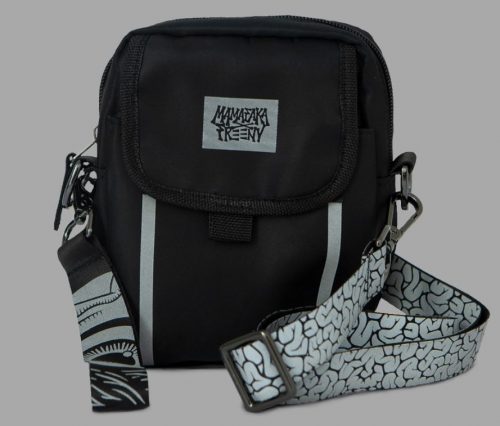 We'd say that this pouch has matched our expectations on pretty much all levels, in terms of design and functionality.  This sling pouch from mightyjaxx is decked out in a trendy black colour, which we know can never go wrong. On top of that, it is multi-functional and can be worn in several different ways. You can choose to sling, hang, clip or velcro it – basically adapting to your daily adventures and fashion style of the day. The pouch comes in a nice medium size, perfect for fitting in your daily essentials like your wallet, smartphone, some wet tissues and hand sanitisers amidst the global health concerns we are facing now. 
Oh, did we mention that the straps are reflective as well? Just in case you left it somewhere in the club while partying the night away, fret not because we are sure you will be able to find it in no time at all!
If all these products mentioned above sparks joy in your heart, you know it's time to get your hands on them. And if you are planning to get these items and more, you are in luck because Collectibles and Hobbies Day is happening on 23 March, and you can look forward to amazing discounts and irresistible deals on these collectible items! What are you waiting for? Let us know in the comments section what products you are planning to get!