Do you find yourself cooking for kids more now that you've been working from home? Whether or not you're going back to work soon, meal ideas for kids should be nutritious, balanced and of course, yummy! Read on for recipe ideas for kids whether for young kindergarten-goers, tweens or even for your fussier 18-year-olds. We bet they can't say no to the Thai Chicken Tortilla Wraps or the Gyudon we have below!
Cooking for kids: What are nutritious and important foods to include?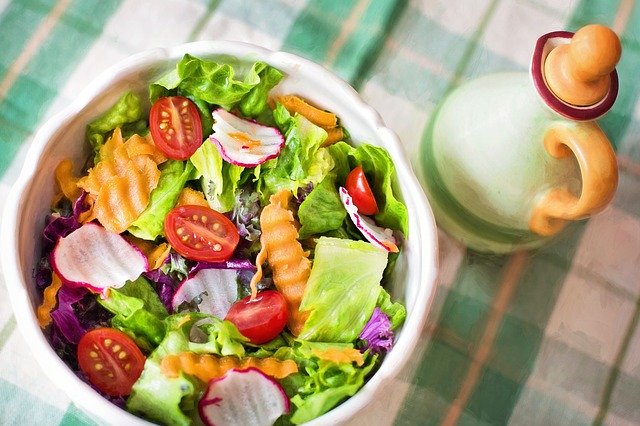 Kids rely on getting most of their energy and nutrients from foods. School days are long and by the time midday comes around, they are sluggish. So avoid giving them sugary food as this can cause them to become hyperactive, lead to health problems and even cause poor sleep quality. Instead, aim to include food from each of these food groups:
Fruits: Introduce your kids to colourful varieties of fruits from an early age! Fruits like apples, bananas and watermelons are rich in antioxidants and are one of the best foods to build immunity. Plus, they can be eaten on their own or sneaked into a meal (cue #2 meal idea below!)
Veggies: Similar to fruits, greens give the immune system a boost. You can lightly saute, steam them or use veggies in a soup when cooking for kids. A trick is to choose a variety of textures and colours to make the dish even more appealing.
Protein: Protein is the building block of life and helps repair and maintain tissues in all our bodies, especially for growing children. Rely on lean cut meats and fish and avoid using processed meat.
Fibre: Fibre helps prevent and relieve constipation, lower the risk of chronic diseases and is an overall good source of vitamins and nutrients. Wholegrains like wholemeal pasta, wraps, beans and brown rice. These are also carb-rich and fuel your child's energy and helps them stay alert to see them through their homework!
Meal ideas for kindergarten children (ages: 3-6)
Cooking for kids can be tricky especially when they're fussy over eating veggies. One way to overcome this is by pureeing greens and sneaking them into their favourite foods. Similar to baby food recipes, puree is a great way to create easy-to-digest meal ideas for the younger ones!
1. Mac and Cheese with Hidden Veggies
Prep Time: 5 minutes
Cook Time: 20 minutes
Servings: 3
Recipe Ingredients:
½ cup macaroni
1 carrot, diced
5-6 cauliflower florets
1 clove garlic, minced
2 tbsp oil
½ cup milk
½ cup cheddar cheese
1 tbsp wheat flour
2 cups water to boil
Salt to taste
½ tsp black pepper
Recipe Instructions:
1. Boil macaroni (available on Hen Tick Official Store) in water with salt and oil
2. Cook carrots and cauliflower in a pressure cooker (available on Toyomi Singapore Official Store).
3. Pour three-quarter cups of water and cook for about 10 minutes
4. Place the cooked veggies in a grinder jar or blender and grind the veggies to puree
5. Meanwhile, check the doneness of the macaroni. Once done, strain the water.
6. Pour oil into a heated pan. Add minced garlic and saute for a minute.
7. Add wheat flour and saute till it turns a little brown
8. Pour milk and as soon as it's added, you'll notice the mixture will start thickening
9. Add vegetable puree mix well and cook for two to three minutes
10. Add the boiled macaroni and mix well
11. Top it off with cheddar cheese, salt and black pepper.
12. Let the mixture cook for another two to three minutes before serving!
Print the recipe here
Meal ideas for primary school kids (ages: 7-12)
Your primary school kids would appreciate something that's colourful and yummy, and you'll have peace of mind knowing it's nutritious too. Take inspiration from these lunch box recipe ideas and switch things up with a bento box instead of serving on a regular plate. You don't have to go funky with presentations all the time. Sometimes, traditional does the trick too like a good ol' porridge recipe — an easy rice cooker recipe!
2. Thai Chicken Wrap in Bento Boxes
Prep time: ~ 20 minutes
Cook time: 5 minutes
Servings: 1
Recipe Ingredients:
2 tbsp of smooth peanut butter
1 tbsp soy sauce
½ tsp grated ginger
1 tbsp sweet Thai chili sauce
1 tbsp water
½ cup cilantro
1 cup roasted chicken breast (or any other protein of choice)
½ cup shredded cabbage
½ cup shredded carrots
4 bell pepper slices
½ cup de-seeded sliced cucumbers
½ cup green onions
3-4 apple slices
3-4 grapes
Recipe Instructions:
For the tortilla paste
1. Mix peanut butter, soy sauce (available on Food People Official Store), grated ginger, sweet Thai chili sauce.
2. Add a tablespoon of water into the mixture, to make it more runny and spreadable.
For the Thai Chicken Tortilla Wrap
1. Spread a thin layer of the paste on the tortilla
2. Layer on the cabbages, carrots, bell peppers and sliced cucumbers
3. Break the roasted chicken breasts (available on Hen Tick Official Store) into small pieces and place onto the wrap
4. Sprinkle green onions and cilantro
5. Wrap it up tightly and slice the tortilla wrap in half
6. It's time to assemble the bento! Place the tortilla in a bento box (available on Oneisalller SG Official Store) and include fresh apple slices and grapes for on the other side of the divider.
Print the recipe here
3. Chicken Congee in Rice Cooker
Prep time: 10 minutes
Cook time: 25 minutes
Servings: 2 medium bowls
Recipe Ingredients:
100g long grain rice
900ml water
1 chicken breast, cubed
1 ginger, cut into 4 slices
25g dried scallops (optional)
1 ½ tsp salt, or to taste
1 spring onion, chopped
White pepper to taste
Recipe Instructions:
1. Wash the grains in a rice cooker (available on Europace Official Store) bowl. Wash and drain the water three to four times until the water runs clear.
2. Place the dried scallops in a bowl of warm water. After 30 seconds, break them with your fingers to get strips.
3. To cook, add water into the rice cooker bowl, followed by chicken cubes, ginger and dried scallops (available on Natural Brand Trading Official Store)
4. Close the lid and cook for 25 minutes
5. Open the lid and give it a mix. If the congee is too watery, close the lid and let it cook for three more minutes.
6. It's ready to serve once it's of a thick, creamy consistency
Print the recipe here
Meal ideas for Secondary teens (ages 13-16)
Your teens may be fussy. They may want the trendy fast food items. But that doesn't mean you can't give them healthy meals. Cooking for kids doesn't have to mean traditional foods, why not jazz things up with a healthy and easy Indian-style chicken stew?
4. Healthy Chicken Stew
Prep time: 30 minutes
Cook time: 60 minutes
Servings: 2-3
Recipe Ingredients:
500g chicken, cut into pieces with bones
2 onions, finely chopped
1 dried red chilli, chopped
2 green chillies, chopped
2 medium-sized tomatoes, chopped (soak in water to avoid darkening)
200ml coconut milk
2 medium-sized potatoes, diced
2 tsp ginger garlic paste
¼ tsp salt
A pinch pepper powder for seasoning
1 tsp lemon juice
2 tsp coriander chopped
4 tbsp oil
¾ tsp salt
½ tsp crushed black pepper
Recipe Instructions:
1. Marinate the chicken pieces with salt and crushed pepper. Set it aside for 30 minutes
2. Heat oil in a deep frying pan (available on Scanpan Singapore Official Store) and add in the chopped onions
3. Fry on medium heat for three to four minutes till the onion pieces become translucent
4. Add the chopped green chillies and red chillies. Mix and fry for a minute.
5. Scoop in the ginger garlic paste and mix and fry for about two minutes
6. Add the marinated chicken pieces (available on Kee Song), mix well and fry on medium heat for about five minutes till the chicken pieces are browned.
7. Throw in diced potatoes and chopped tomato pieces (available on Hotpot King Official Store) and mix well. Sprinkle with salt and mix again.
8. Cover the pan and let the mixture cook on low flame for about three minutes till the tomatoes become soft.
9. Pour in the coconut milk, mix well and cover the pan. Let the mixture cook on low flame for around 15 minutes or till chicken becomes soft.
10. Once the chicken is tender, season with a pinch of pepper and salt if required. Add lemon juice and chopped coriander leaves.
11. Mix well and let it simmer for a minute or two. Serve with brown rice for an added health boost!
Print the recipe here
Meal ideas for young adults (17-20)
Trying to nail meal ideas for your kids who are almost adults can be a little tricky. Try impressing them with foods that they watch in their favourite K-dramas or perhaps entice them with a keto-friendly option so they won't be ordering takeaways from that keto meal delivery place anymore!
5. Gyudon (Japanese Beef Bowl)
Prep time: 5 minutes
Cook time: 15 minutes
Servings: 2-3
Recipe Ingredients:
½ medium onion
1 green onion/scallion
½ cup (120 ml) dashi
1 tbsp sake
2 tbsp mirin
1 tbsp sugar
2 tbsp soy sauce
340g thinly sliced ribeye or chuck
2 tbsp pickled red ginger
2-3 onsen eggs (similar to poached egg) (optional)
Recipe Instructions:
1. Heat a large frying pan (available on Gain City Official Store) over medium-high heat and add dashi, sake, sugar, mirin and soy sauce
2. Cover the lid and bring the mixture to boil. Once boiling, add the sliced onions and spread them out. Cover the lid (be sure to do so as the sauce will evaporate if the pan is uncovered).
3. Once the onion is tender, add the ribeye (available on Hen Tick Official Store) slices and cook until the meat is no longer pink. Skim the foam or fat with a mesh sieve (available on mellifluou.sg).
4. Scoop the meat and drizzle the sauce over a plate of steamed rice
5. Top with chopped green onion and pickled red ginger. You can also serve with Onsen Tamago or pour beaten egg over the meat when it's almost done cooking in the pan.
Refer to recipe notes here
Print the recipe here
6. Keto Low-carb Egg Roll In A Bowl
Prep time: 15 minutes
Cook time: 15 minutes
Servings: 2
Recipe Ingredients:
2 tbsp avocado oil
2 tbsp garlic, minced
About 0.45g meat (ground pork, ground beef, ground chicken or turkey)
1 cup red cabbage, shredded
1 cup green cabbage, shredded
⅓ cup carrots, cut into thin slices
½  of a white onion, sliced
¼ cup of green onions, sliced
1 tbsp of oyster sauce
1 tsp of fish sauce
Salt to taste
Pepper to taste
1 ½ tsp soy sauce or Bragg liquid aminos
1 tsp of sesame seeds
Recipe Instructions:
1. Add avocado oil (available on Optimofoods Official Store) to a non-stick frying pan. Heat the pan over medium heat.
2. Let the oil heat up for a minute. After which, add in the minced garlic
3. Sautée garlic for 30 seconds
4. Add in ground or minced chicken (available on Tasty Food Affair), a pinch of salt a pepper
6. Add oyster sauce (available on S-Mart by Shopee Official Store), fish sauce, Bragg liquid aminos (available on Green Earth Organic SG Official Store)
7. Sauté until the meat is no longer pink and fully cooked
8. Add all the vegetables (red and green cabbage, carrots, white onions) except green onions
9. Mix the vegetables together with the meat thoroughly for two to three minutes
10. Add in the green onions and fold the mixture for one minute
11. Turn off heat and sprinkle in sesame seeds (available on Lifewinners Organic Official Store)
12. Top up with salt and pepper as desired and serve!
Print the recipe here
Make cooking for kids fun with nutritious and delicious meal ideas!
Cooking for kids can be healthy and fun once you master these easy and healthy recipes. Don't leave yourself and your hubby out of healthy meals. Check out these meal prep ideas or easy 3-course home-cooked meal ideas for a more gourmet treat.