Often fighting with chapped lips? Achieve your dream pout with the help of a DIY bubblegum sugar lip scrub! It'll remove dead skin to leave your lips even and smooth! I've personally used this recipe twice a week for more than two years now and it always leaves my lips feeling smooth and polished. The recipe is totally customizable to your tastes as you can tweak it with your favourite flavours and your pick of nourishing oils! Ready to make your own? Read on!
My DIY bubblegum sugar lip scrub recipe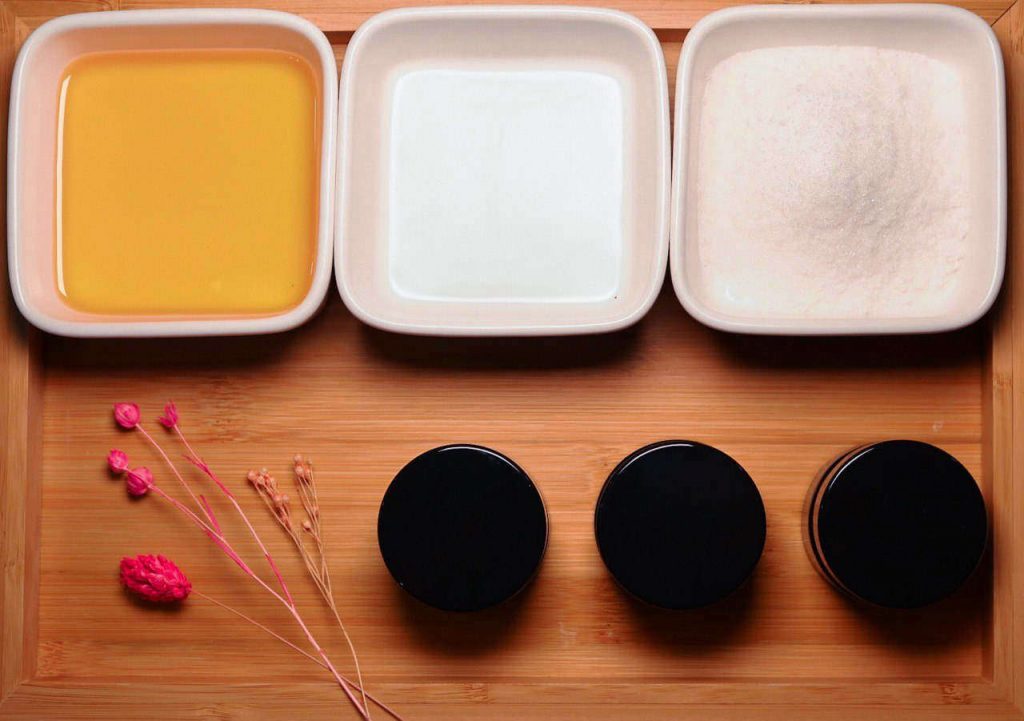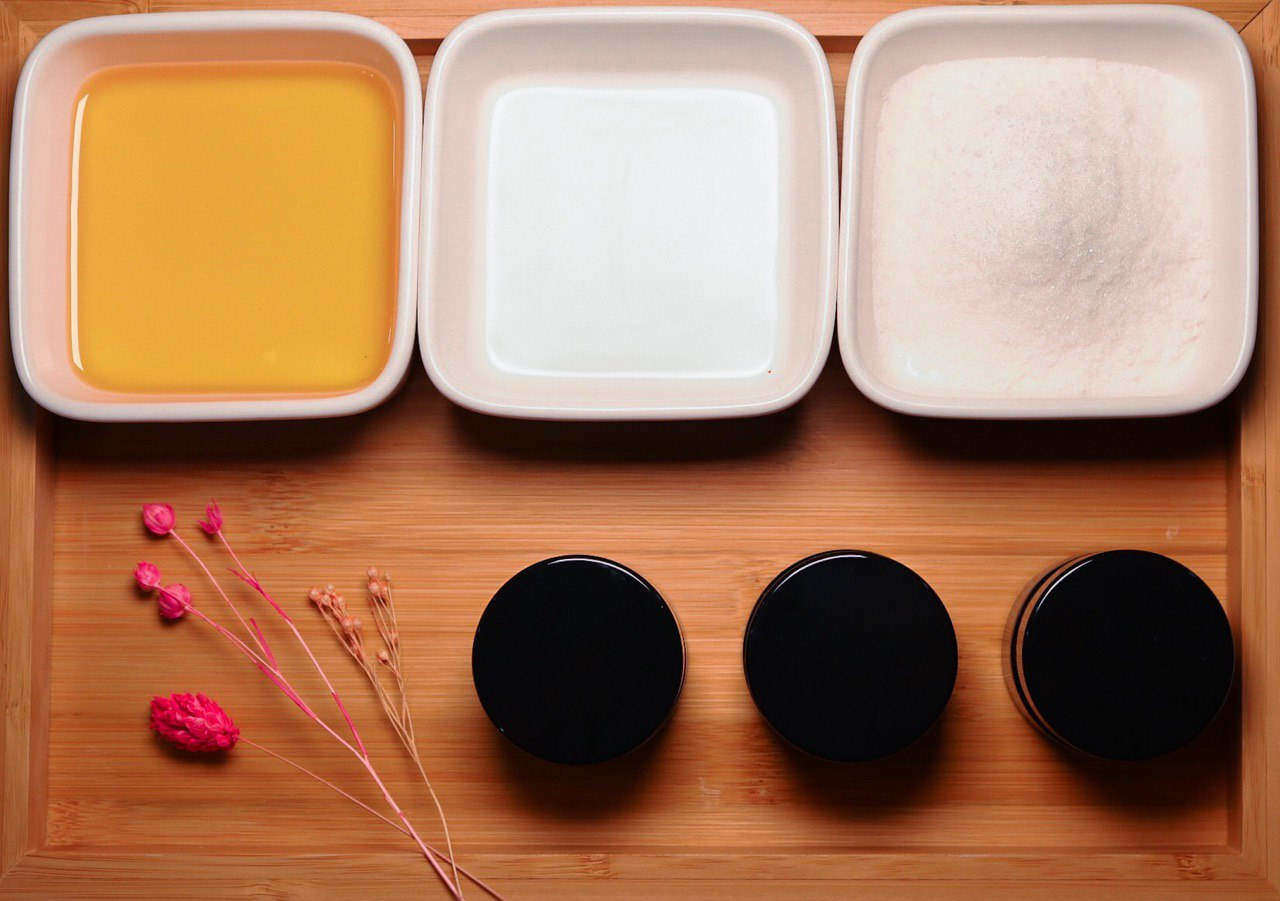 You will need:
3 teaspoons of caster sugar
½ teaspoon of Vitamin E oil
2 teaspoons olive oil or any oil of choice
Bubblegum food flavouring
Food colouring (Optional)
Storage jar
1. Add caster sugar into mixing bowl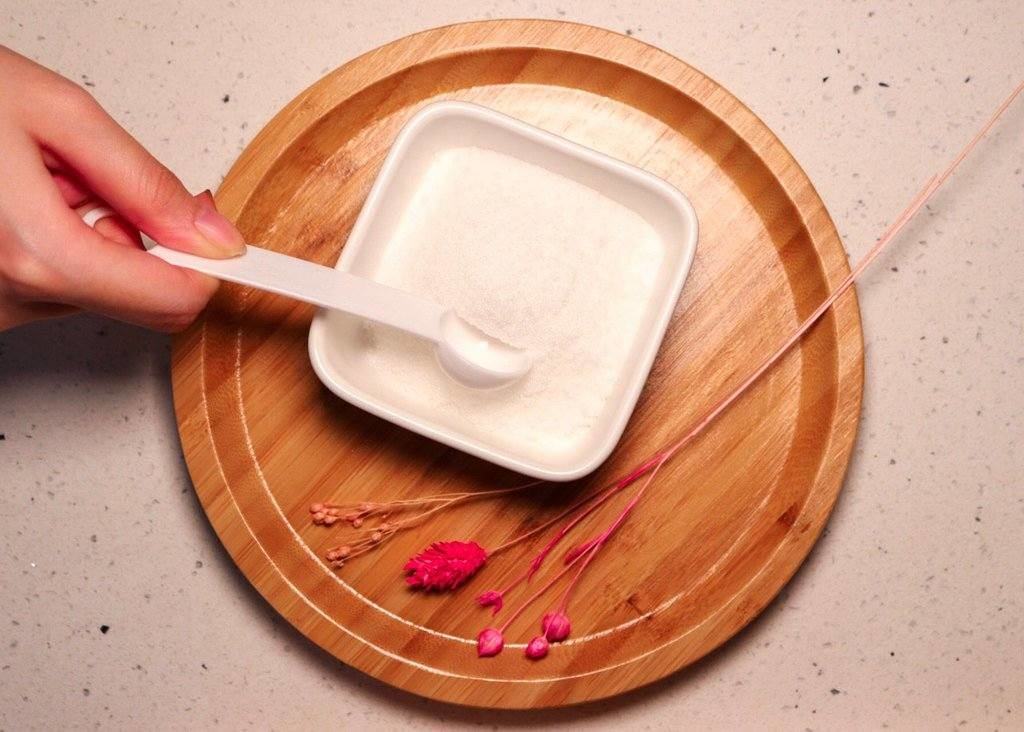 Caster sugar (available on RedMan) is the best type of sugar to use for a DIY lip scrub as the sugar granules aren't too fine nor too large. Larger sugar granules may end up over-exfoliating your lips, leaving them irritated and even drier than before. Meanwhile, sugar granules that are too fine may not end up doing a good job at scrubbing away dead lip skin. Caster sugar strikes the perfect balance between the two.
2. Mix in olive oil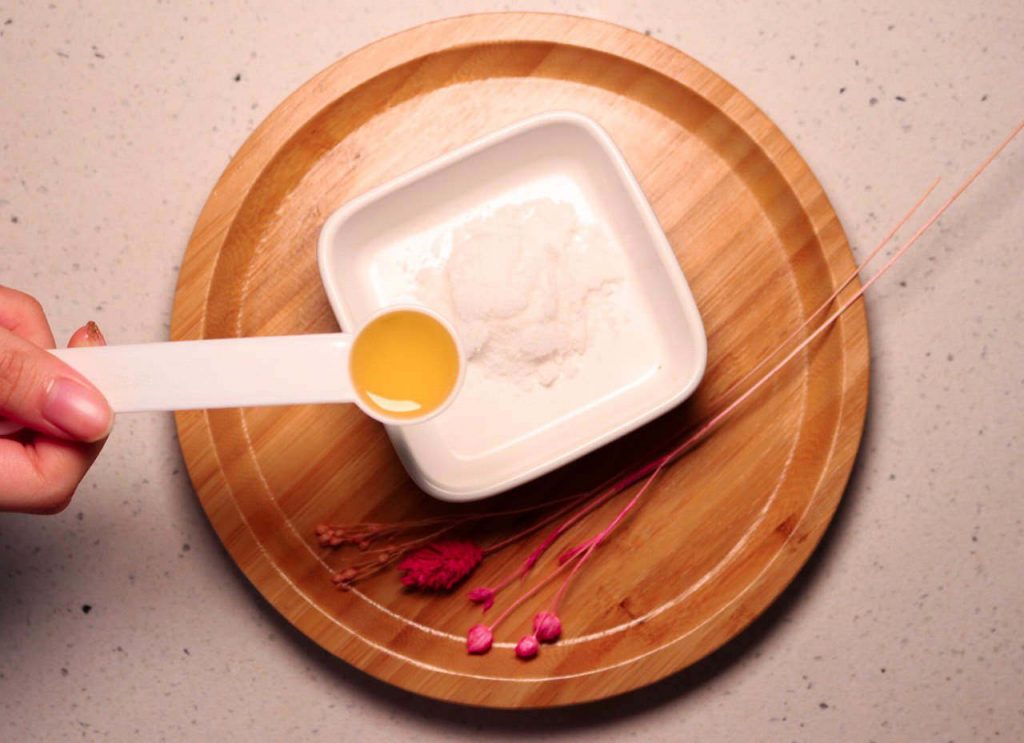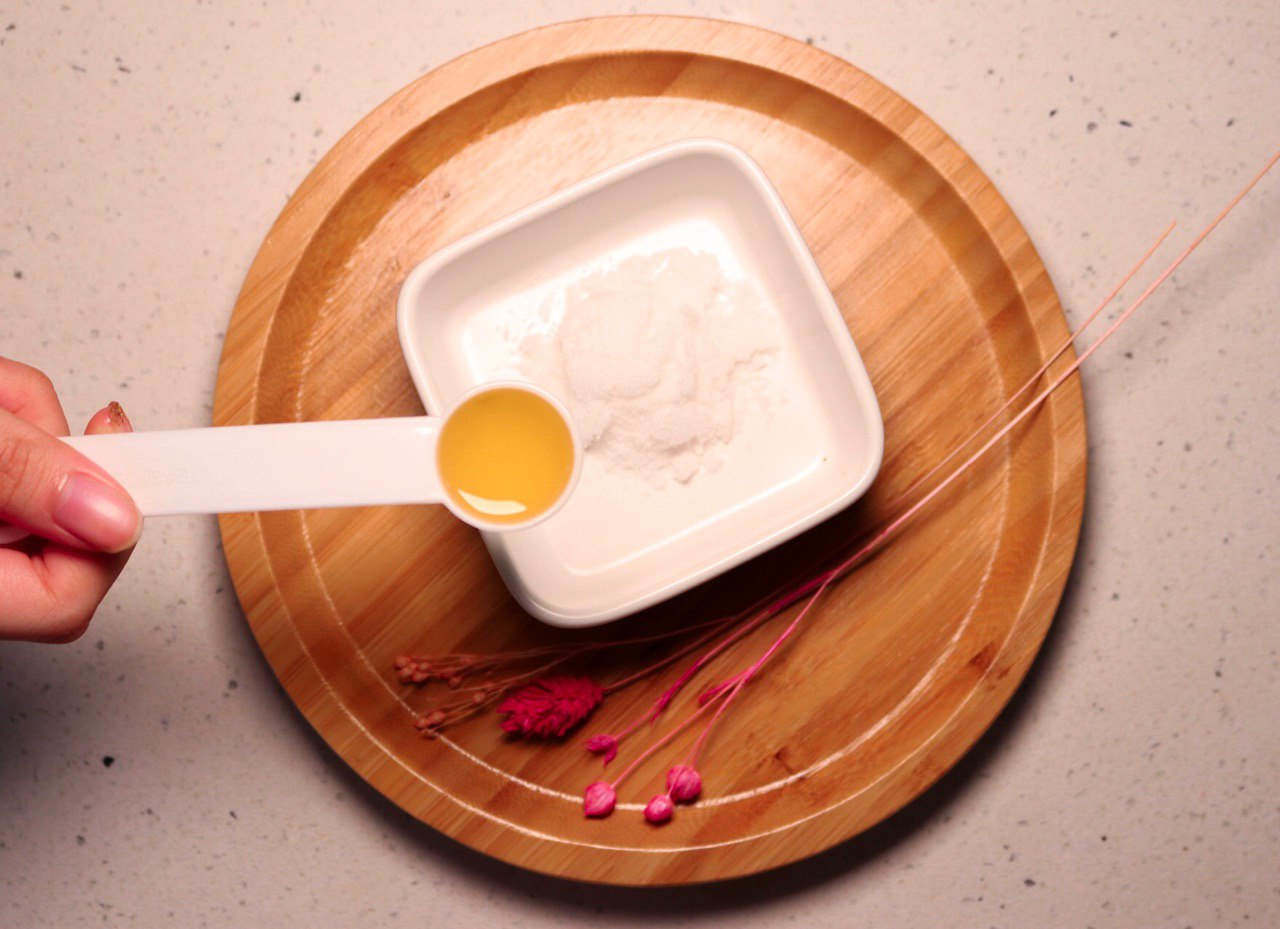 The consistency of the DIY bubblegum sugar lip scrub will differ based on the type of oil used. I'm using extra virgin olive oil (available on RedMan) as it's rich in fatty acids and antioxidants that help moisturise and soothe your lips. The consistency of extra virgin olive makes it the most ideal for a DIY lip scrub as it helps the sugar adhere to the lips quite well. It also leaves behind a nice glossy sheen after scrubbing, making your lips look super plump and pouty.
Not a fan of olive oil? Consider oils like jojoba oil or sweet almond oil (both available on healthmart.sg), which are also well known for their moisturising properties. You can also use your own concoction of oils, but ensure the oils are safe to ingest.
3. Mix in Vitamin E oil
Next, add half a teaspoon of Vitamin E oil. Vitamin E is a miracle ingredient in DIY lip scrubs! It promotes cell turnover and regeneration to give your lips a refreshing glow. Plus, it's also a popular skin vitamin and gives you smooth and glowing skin.
4. Mix in flavouring and food colouring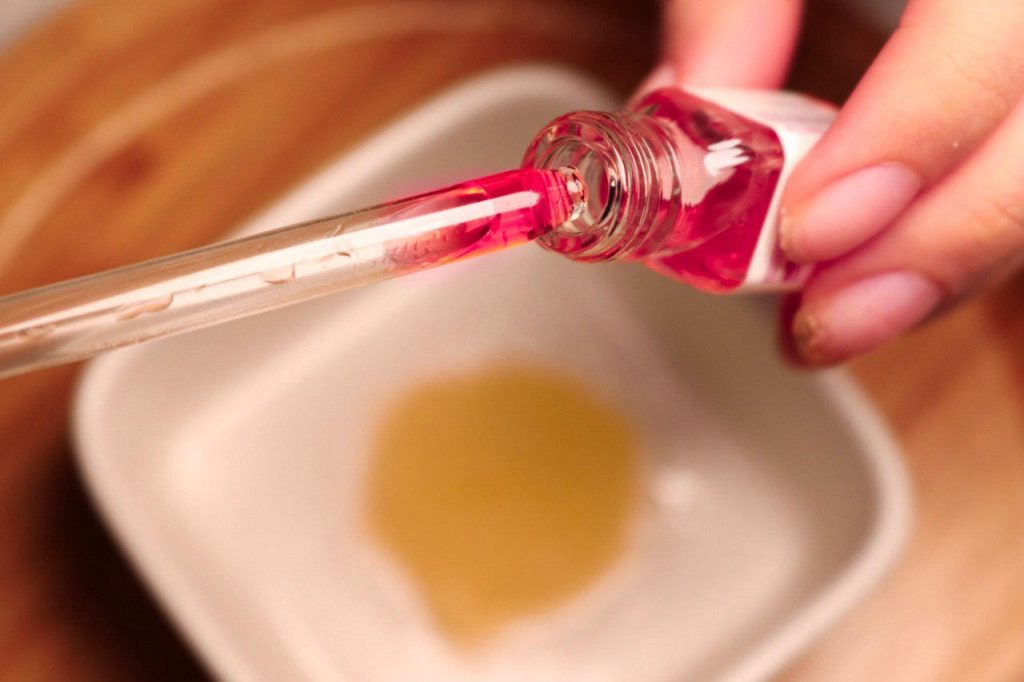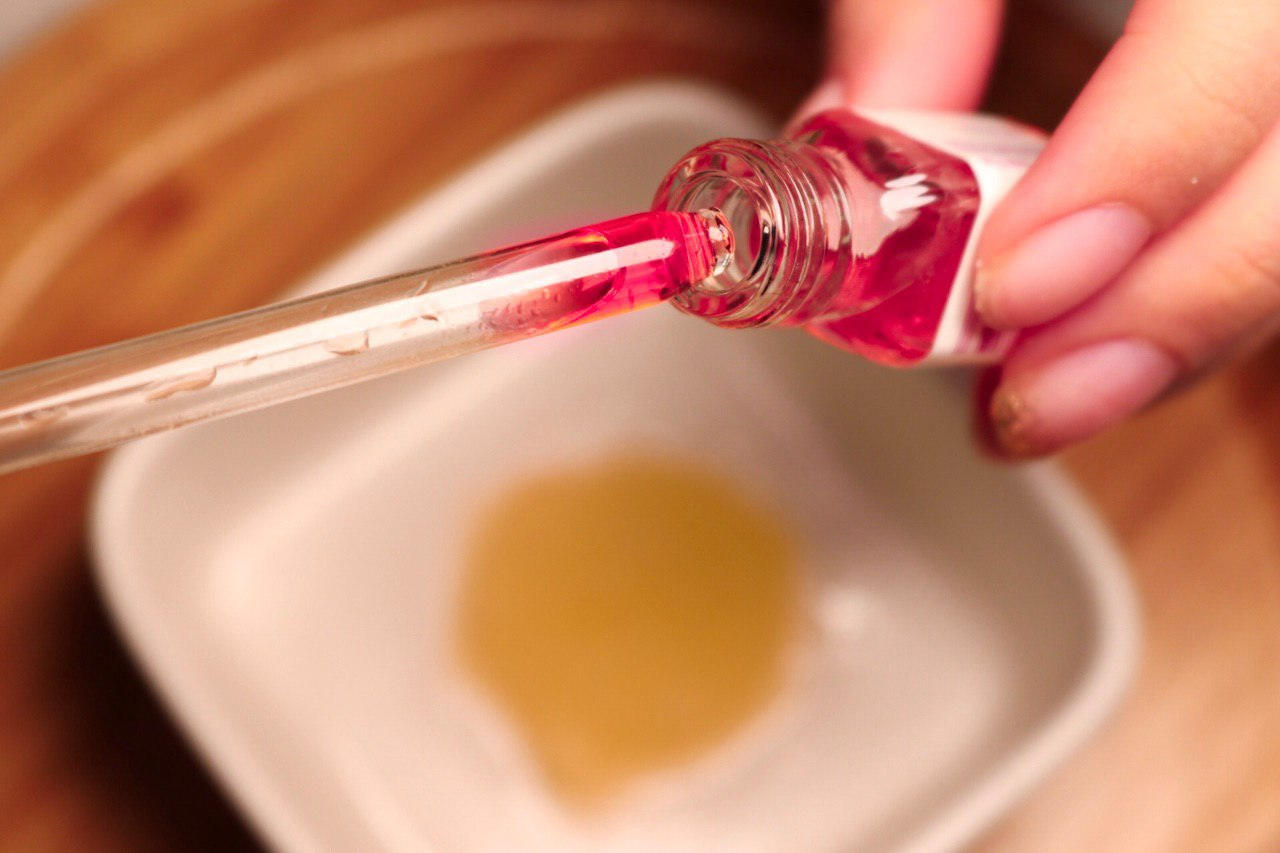 This is my favourite step! Add your favourite flavour into the mix for a yummy DIY bubblegum sugar lip scrub! This might be hard to come by but fret not, RedMan has a great selection of delicious flavourings including lychee and rose! Want a light wash of natural lip tint? Add 3-4 drops rose pink food colouring (available on RedMan) into the mixture. However, if you're looking to include wacky shades like blue food colouring (available on RedMan), I'd advise you to add it sparingly to avoid ending up with Smurf lips.
5. Store your DIY bubblegum lip scrub in a portable jar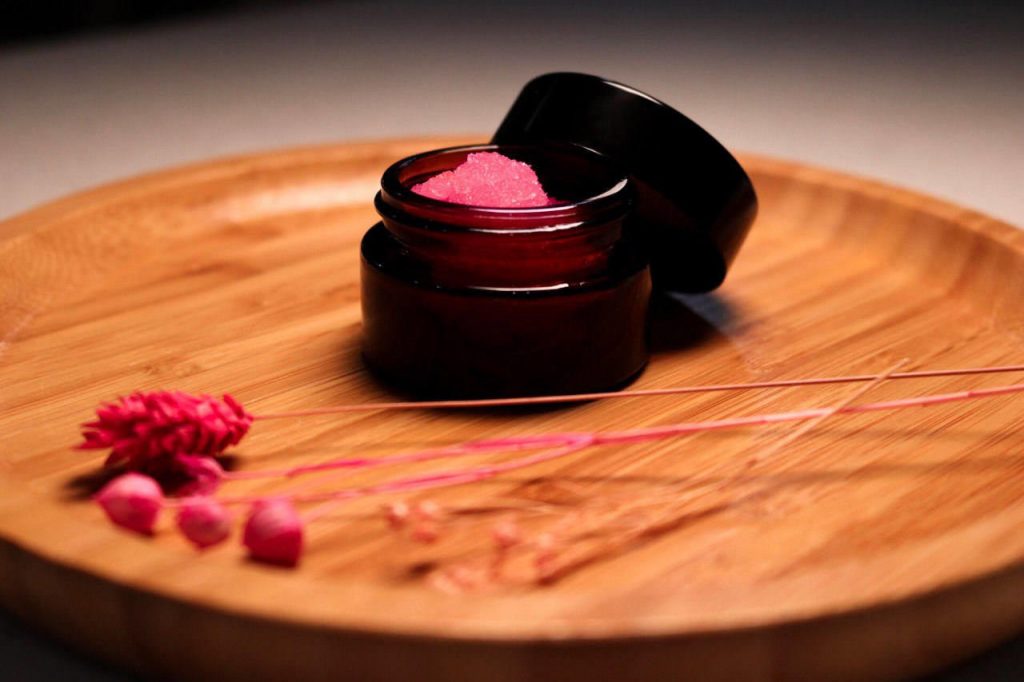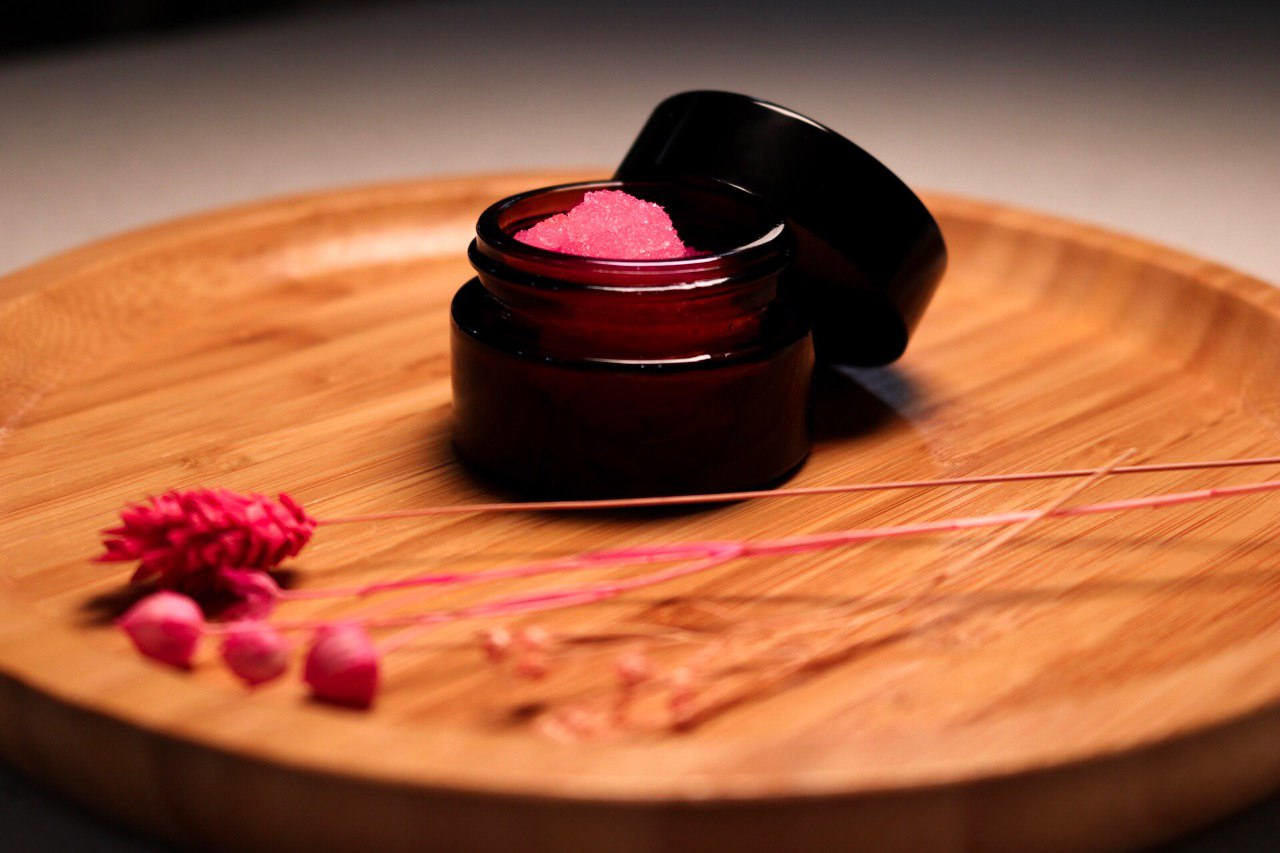 I would recommend storing your DIY lip scrubs in an amber jar (available on pandaonline.sg). This will protect your lip scrub from UV rays which can compromise the efficacy of the ingredients. Alternatively, you can also reuse an old cosmetic jar but be sure that it's a dark coloured one. If you made a batch that's too large, you can store it in a bigger jar and scoop out small amounts whenever you need it.
And ta-da, you have yourself a DIY lip scrub! Simply massage it onto your lips, buff away dead skin and lick off the sugar for a sweet aftertaste. This lip scrub is perfect for when you're on the go and for those with a sweet tooth in need of motivation to exfoliate – trust me, you're not alone!
An extra tip: Gauge the texture with a swatch test
To ensure that your DIY lip scrub has a good consistency, I recommend taking a pinch of your lip scrub and doing a swatch test on your wrist, the sample should be densely packed with sugar granules, if not – you may have added too much oil. Fix this by adding more caster sugar. After swatching, flip your wrist downwards and then back up. If the majority of the sugar granules are still on your wrist, you've achieved the ideal consistency for your bubblegum sugar lip scrub. However, if you find a large number of sugar granules falling off your wrist, your scrub's consistency is too crumbly and you should add more oil.
I swear by these DIY lip scrub recipes too!
DIY honey and sugar lip scrub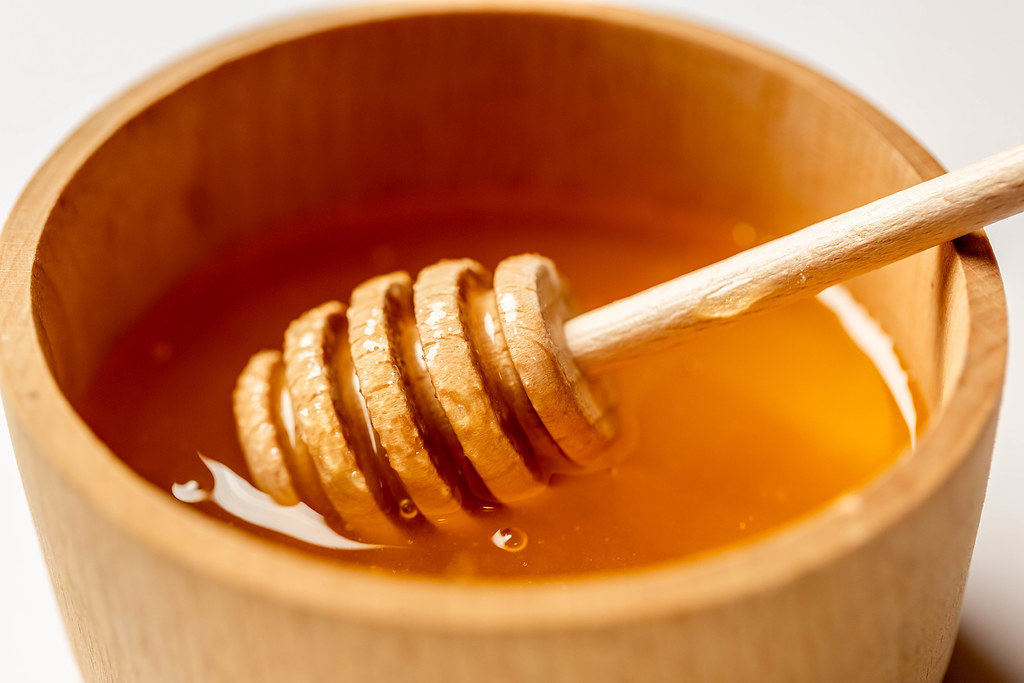 You will need:
1 teaspoon honey
2 teaspoons sugar
Looking for an even simpler DIY lip scrub recipe? Honey and sugar is a classic and simple one. Simply mix one teaspoon honey with two teaspoons of sugar before applying it onto your lips. Scrub for one minute, lick off the honey and sugar and immediately notice softer, more moisturised lips! The best part is it boasts an incredibly long shelf life due to the honey and not to mention, it tastes delicious too!
DIY cinnamon lip plumping scrub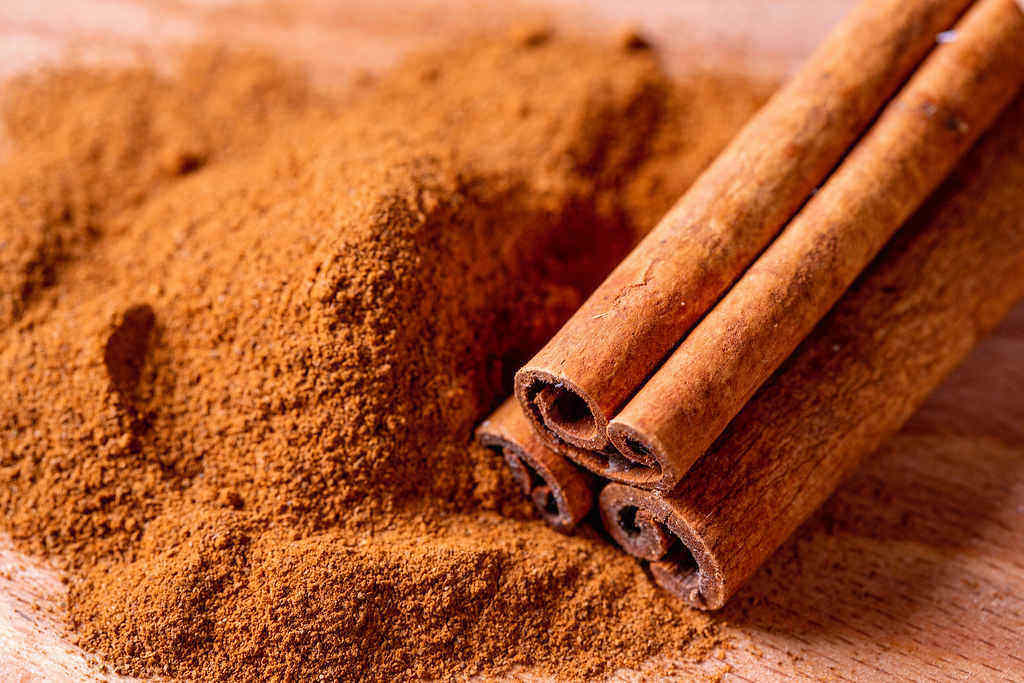 You will need:
2 teaspoons olive oil
3 teaspoons caster sugar
½ teaspoon cinnamon powder
For those looking to plump their lips for an Instagram-worthy pout, cinnamon is your best friend. Mix in two teaspoons of olive oil with three teaspoons of caster sugar, then mix in half a teaspoon of cinnamon powder. Rub this concoction onto your lips and buff away dead skin. Leave it on for three to five minutes and let the cinnamon do its work to plump up your lips. You may feel a slight tingling sensation on your lips, that's the effect of the cinnamon making your lips fuller. Rinse off your lip scrub or lick them off and voila! You now have moisturized and fuller lips!
Hopefully, you'll be able to achieve a smooth and plump pout with these new-found DIY lip scrub recipes. Don't trust yourself with anything DIY? Check out our list of best lip scrubs and masks for some helpful lip products to add to your arsenal. Make sure to also keep your lips hydrated and protected through the day with some of the best tinted lip balms.
---
New to Shopee? Get $7 off (min. spend $15) with code*: SUGARSMACKS
* TNC Applies. Valid for new users from 2 to 9 Mar 2020 only.