Depending on your personality, staying at home for a prolonged period of time can get stuffy and stressful. The best way to avoid cabin fever? Keeping yourself entertained with tons of fun things to do at home! Don't restrict yourself to the possibilities even if you're trapped indoors. With a little bit of creativity, staying at home can provide just about the same amount of social connection and excitement as when heading out!
1. Netflix watch party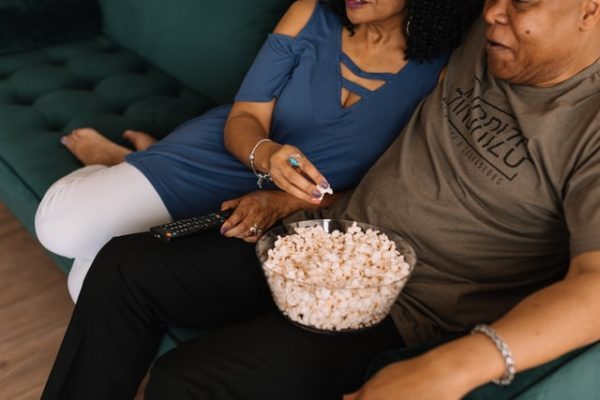 Bring the movie going experience home! With the array of movie streaming platforms available online, you'll be spoilt for choice. Whether you're a Korean drama fan or horror movie addict, online streaming services such as Netflix, Viu and MangoTV will fulfil all your entertainment needs!
But where's the fun of watching Netflix alone? Invite your friends and family to join in on the fun over a Netflix binge-watching party — virtually! Online co-streaming services like Netflix Party come in handy by synchronising video playbacks for you and your friends! You'll be thankful to know that no one in the watch party will throw out a spoiler (Nooooo!) So, the next time someone whines they can't find things to do at home, take it as your cue to organise a Netflix watch party! And if you need some recommendations on what to watch, check out this list of Netflix Asian dramas and Netflix documentaries.
2. Virtual cook-off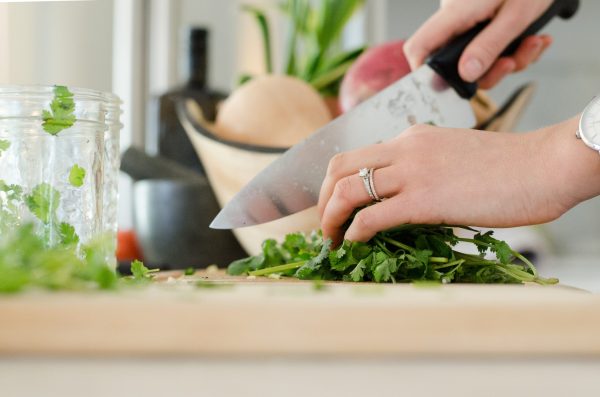 If there's one thing great about staying at home, it's having full access to the kitchen. Just check out your social media feed and you'll find that almost everyone is doing this very one thing at home — cooking! So why not take this chance to gather a few Gordon Ramsay wannabes for a virtual cook-off?
Gather your friends on a video teleconference platform and set a time limit for the cooking contest. As you can't taste each other's finished product (what a pity!), you'll have to base this contest on the appearance of the dishes. So encourage everyone to go all out when garnishing and decorating their food. Also, it would be easier to pick the winner if everyone's making the same dish, so take your pick from this list of K-drama inspired recipes or these easy bubble tea recipes for boba addicts.
Contrary to the proverb 'too many cooks spoil the broth', we believe it's more the merrier when it comes to a virtual cook-off. Invite the whole brood to join in on the fun! Organise a virtual parents and kids baking contest with these kid-friendly baking recipes or recreate one of these decadent Mother's Day cake recipes with mum and get her acquainted with your best friend's mother online!
3. Fitness e-camp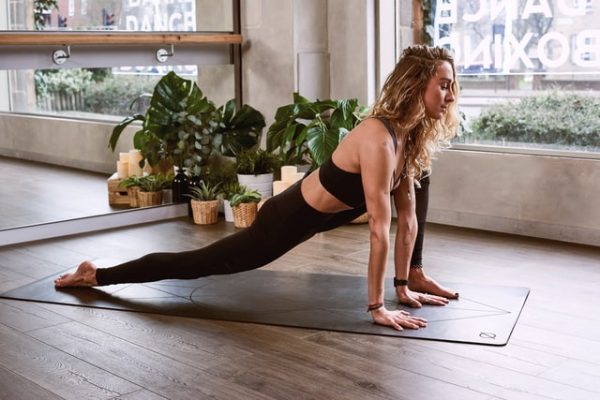 Staying at home is not a good reason to skip your workouts! However, we totally understand the lack of motivation to exercise alone. If you're wondering what to do when you're bored at home, why not video call your sweat buddies and conduct a fitness e-camp together?
Since IPPT tests are currently on-hold, use this time to buff up your physique! Follow our IPPT training guide with the bros and cheer each other on to clinch that $500 gold award.
Ladies, gather your gal pals and try this quick 15-minutes home workout in between work breaks! If you guys have got a little more time to spare, we suggest ending your workout routine with these foam roller exercises to condition your bodies and ease tight muscles. All you need is a Kettler foam roller (available on Kettler Official Store) and you're all set for some self-myofascial release.
Looking for other ways to spice up your fitness e-camp? Why not take the drill online with the Nintendo Switch Ring Fit Adventure (available on ShopiTree)? Subscribe to the Nintendo Switch Online service to connect with your fellow Switch workout buddies and pump it out with more Nintendo Switch exercise games online.
4. Art jam party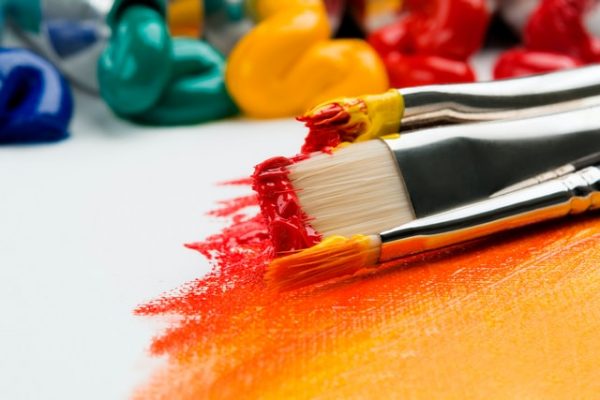 There are many creative things to do at home including organising an indoor art jamming session!

For the kids: Parents who are running out on fun indoor activities for children will find this activity a huge lifesaver! Art is an avenue for self-expression, so give your child a happiness boost with some of these fun kid-friendly art and craft projects. From creating their own dream catchers to decorating the house with stained glass window art, staying at home will never be boring again!

For yourselves: In this trying period, it's important to find some time to connect with yourself and that can be done through art. It can be as simple as writing your favourite positive quotes with some modern calligraphy tools or as relaxing as starting a new bullet journal with these unique bullet journal ideas! Bullet journals have shown to help relieve stress and elevate anxiety. Include a mood tracker along with to-do lists and take stock of your mental health too.
5. Creative indoor photoshoot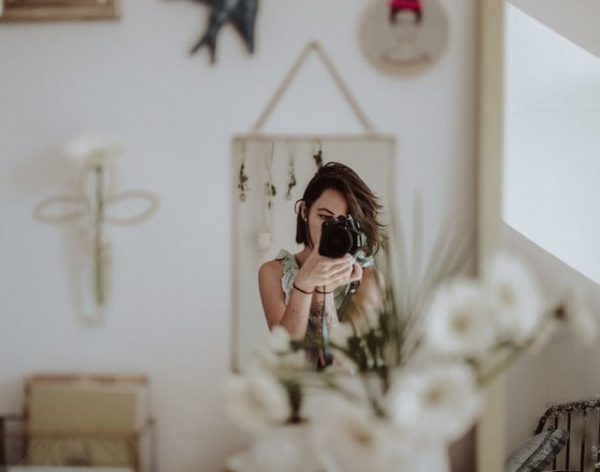 We love documenting our travels and special moments via photos. If you share the same passion, now's the perfect time to explore some creative photoshoot ideas in your own home!

For the kids: If you've recently welcomed a new family member to the clan but did not make it in time to head to a newborn photography studio, you can create a makeshift one in your own premise. Simply set up a photography studio backdrop (available on Up Up Fashion Shop) and decorate the set with some photo props. We suggest swaddling your baby in a nice fabric and laying him or her down on this fluffy baby chair (available on xuanyuan1.sg) to spice up the images.
For yourselves: Meanwhile, this fun idea on things to do at home can also work for stay at home fashionistas. Shop for the latest fashion apparels from some of the best blogshops in Singapore and come up with a styled shoot theme for your creative photoshoot!
Find an #OOTD worthy spot in your home. It has to have ample natural lighting (trust us, it makes all the difference!) Then find things at home to make your photos interesting. Try a full-length mirror outfit selfie or use elements in your backdrop to compliment your outfit's colour scheme and patterns. Once you've captured your ideal shot, run it through your favourite photo editing apps to make it pop! Who knows, this stay-home period might become your time to rise to fame on social media!
6. Simple home improvements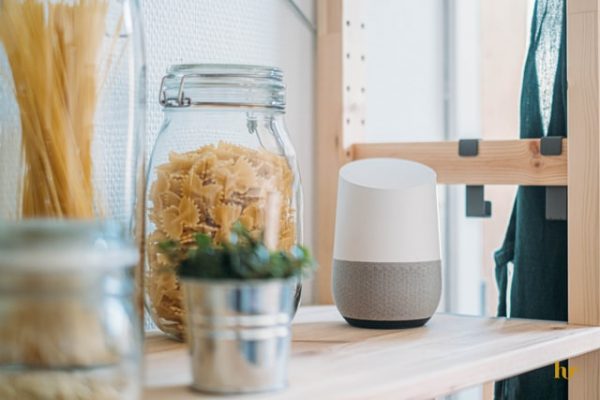 We often neglect the state of our house due to our hectic schedules. Since you're spending almost all your time at home during this period, make some much-needed improvements today! If you haven't realised, smart homes are all the buzz. Popular smart home devices like the Amazon echo dot (available on Momo Gadgets) and the Xiaomi roborock vacuum cleaner (available on Roborock Official Store) can make managing your home more convenient and efficient! If you're keen to upgrade your living space, check out our comprehensive guide to creating a smart home in Singapore!
Alternatively, there are other more budget-friendly methods to spice up your home. If you want to enhance the ambience of your home and lift the mood of your family, essential oils are your best bet. They come in an extensive range of fragrances and effects, so you're bound to find one that everyone will appreciate. Add a few drops to your humidifier or diffuser to unwind after a long day!
While you upgrade the house, keep in mind another important family member who's also affected by this stay home period. Yes, we're talking about your furry pal! With everyone at home most of the time, your pet may feel overwhelmed. Change that with some of these pet-friendly home decor ideas and provide an exclusive area for Mr Whiskers to have some unsupervised entertainment — because even pets need their own personal space!
7. Home beauty salon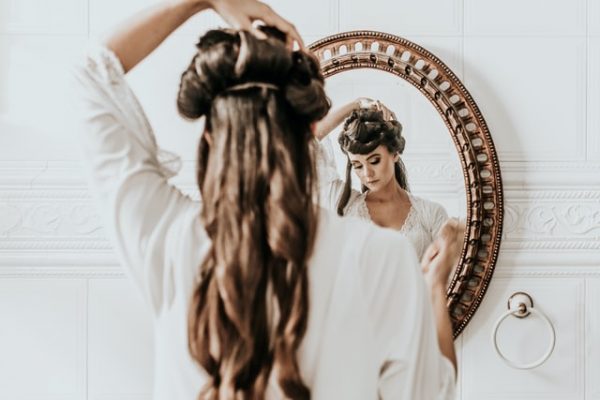 Are your brows becoming unruly and your tresses looking like a pile of frizzy mess? You're not alone! For those who frequent beauty salons, this stay home period can be a little frustrating. So, rather than feeling bored and wondering what to do at home, why not use this time to upkeep your appearance?
For your hair: Are your black roots are starting to emerge from within your dyed hair? Maybe it's time to try dyeing your hair yourself! To decide on your ideal dye colour, study the trendiest hair colours for different Asian skin tones. Try bubble hair dyes like the Mise En Scene hello bubble foam colour (available on marketkueen.sg). Simply apply the dye like your shampooing your hair and bid adieu to ugly hair roots. Then, use some of these best hair masks to keep your tresses healthy and glossy. Now, all that's left is to have fun styling your revived locks inspired from popular K-pop idol hairstyles!
For your skin: Even if your face has been makeup-free for some time, it doesn't mean you can cut some slack in your skincare game. Follow these essential skincare routine steps and give your skin some extra boost. Experiment with these DIY face mask recipes too! When this stay home period ends, you'll thank yourself for your beautiful and radiant complexion.
8. Proposal or wedding planning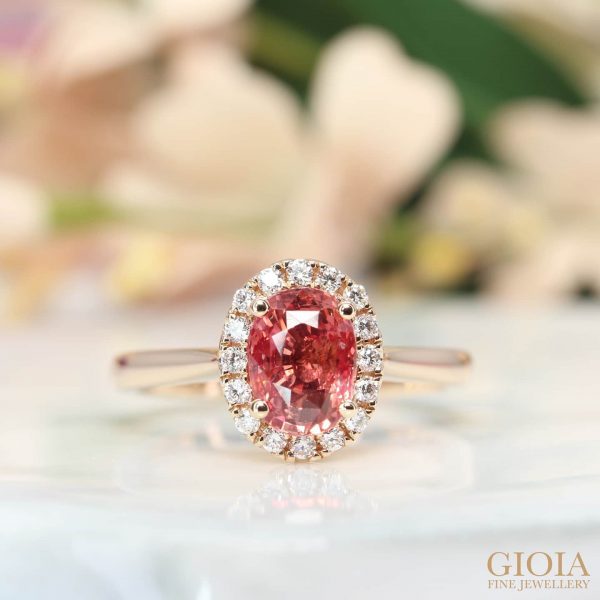 Did the stay home period interfere with your proposal or wedding plans? Don't sweat it! Think of this as a good chance to re-look the smaller details of your special event. One of the things you can do at home is to find ring inspirations. Platforms like Instagram and Pinterest have a trove of ideas. Set up a mood board and collate all the ring designs you like using the built-in interface on Pinterest!
If you're looking to design a gemstone engagement ring, you can still reach out to most vendors and schedule a virtual consultation to have some beginner questions answered! Likewise, you can also order your proposal event decor in advance so everything's ready when you execute your marvellous proposal plan!
Had to hit pause on their wedding planning? Don't be bummed out. This also means you've successfully bought more time for wedding planning. To ensure you did not leave out anything while preparing your wedding, run your list through our comprehensive Singapore wedding checklist!
9. Start an indoor garden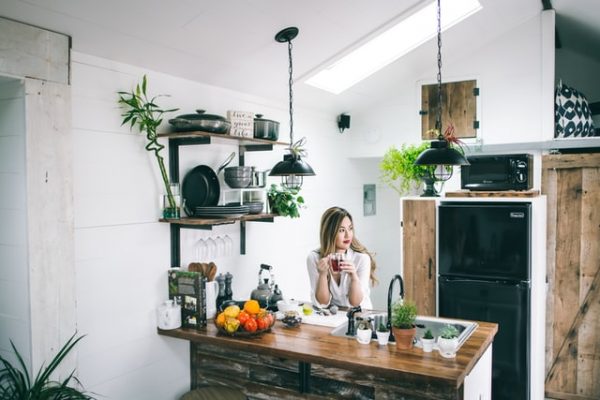 Since you can't head outside, why not bring the outdoors to you with some indoor plants? If you're running out of ideas on what to do at home when you're bored, starting your mini indoor garden! It's a great way to burn excess free time meaningfully.
The plants not only help to elevate your home interior but can also improve the air quality. Simply set up a rack near the window to lay your flower pots on or install these self-watering stackable flower pots (available on bestope.sg) without having to water the plants individually. You can also set up these hanging flower pots (available on The world of jewelry) which will work great with hanger plants such as the Money plant!
Let's stay home and stay strong!
Besides these fun things to do at home to keep yourself occupied, check out these useful tips on staying productive while working from home. Is your house WiFi being uncooperative? Set up some of these best mesh wifi routers in Singapore and enjoy strong connectivity in your humble abode. If heading out for groceries isn't an option during this period, have all your daily essentials delivered to your doorstep with Shopee Mart and support local sellers as much as you can!]]>