Princess and the Pea might have been a mere fairytale but it sure is a relatable one. After all, how many times have you been denied a restful sleep because of a lumpy mattress? Having a good night's rest shouldn't be a luxury only reserved for royals. Here's a breakdown of the different types of mattresses so you can choose the best one and sleep like kings and queens!
Best type of mattresses in Singapore
1. Latex Mattress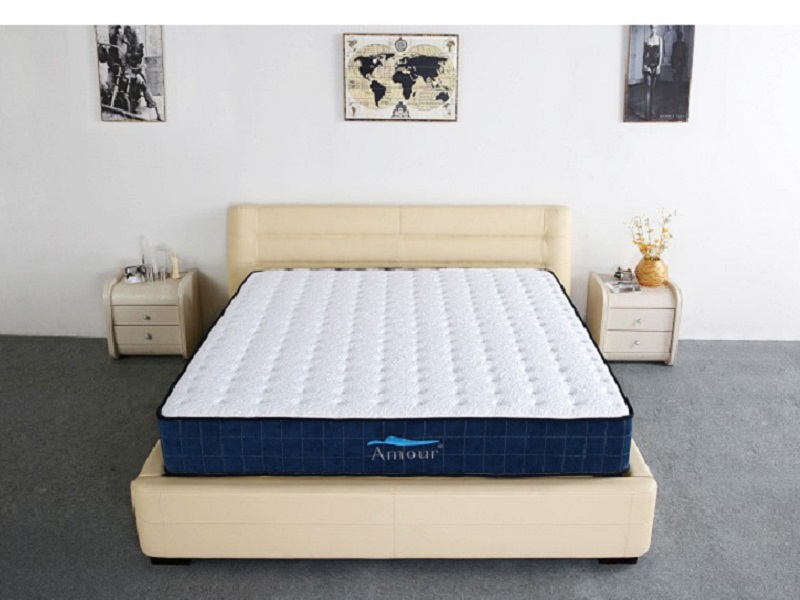 Often plagued by a runny nose caused by dust mites when you wake up in the morning? We all know how irritating that can be! A latex mattress might be the cure. This type of mattress is made entirely with natural latex sap from a rubber tree, which makes them naturally resistant to dust mites and even mould. Thanks to its thick, cushioning material, latex mattresses are firm and are good for supporting those with back pain.
Check out this Amour Natural Latex Mattress (available on Amour Furniture Official Store), one of the more eco-friendly types of mattresses out there! Made entirely from natural coconut fibre, it's free from harmful synthetic compounds. Though latex mattresses are one of the more expensive options, they make up for it with their durability and can last years if cared for properly.
2. Memory Foam Mattress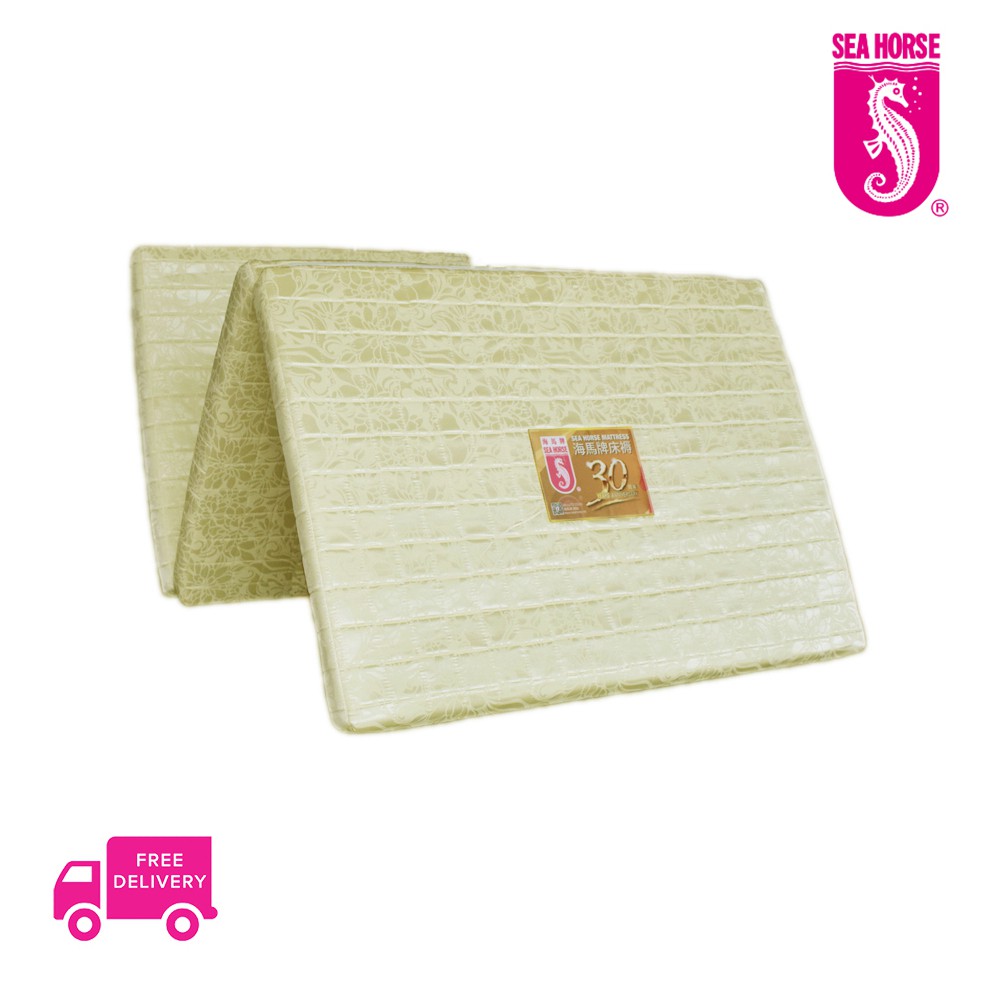 Renowned for their contouring and body-hugging properties, memory foam mattresses are a great type of mattress for those with back pains. The memory foam moulds to the contours of your body to relieve pressure points. This type of mattress also serves to isolate motion — perfect if you've got a partner who can't stay still in their sleep, as you won't be affected by their movements. Need recommendations? Sea Horse mattresses provide some of the best foam mattresses in Singapore at an affordable price point.
This Sea Horse Foldable mattress (available on hell00000) is perfect for your single bed. Not is it comfortable but it's foldable and super compact too. However, memory foam mattresses tend to retain body heat, which may result in a warm and uncomfortable sleeping experience. Counter that by throwing this AMOUR Mattress Protector (available on Amour Furniture Official Store) over your mattress — it's highly breathable and will keep you cool through the night!
3. Memory Foam and Latex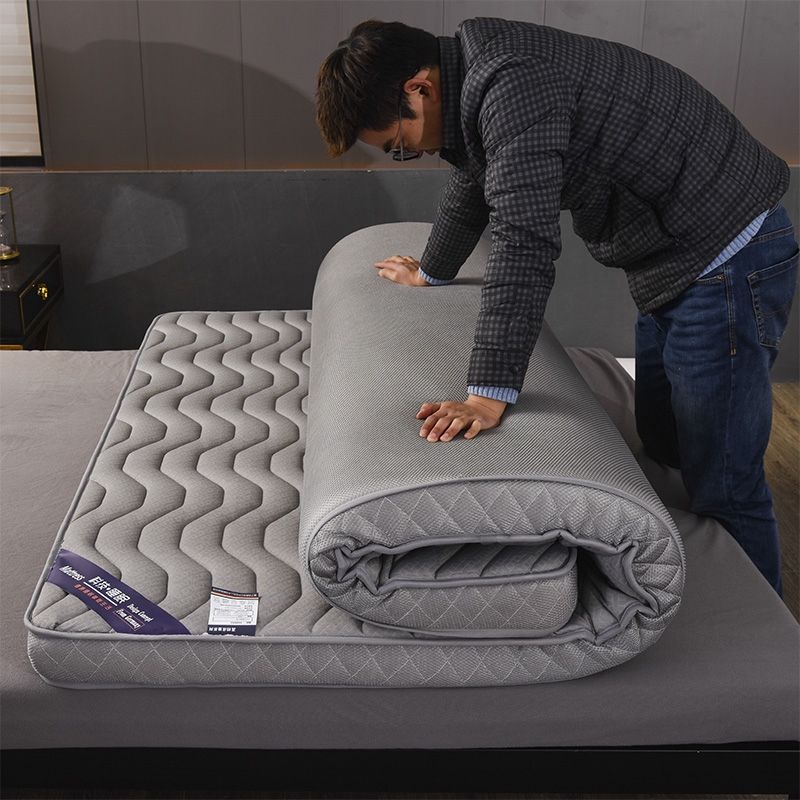 If you're looking for a hybrid memory foam type of mattress, then this Latex Memory Foam Mattress (available on Saturn Home Official Store) will be right up your alley. It combines the firmness of latex with the reduced motion transfer of memory foam mattresses. The top layers include a breathable knitted fabric and natural latex imported from Thailand. While the middle layer is made of memory foam and the bottom layer is made of breathable mesh cloth. It's an anti-mite and anti-bacterial mattress, is breathable and helps to improve sleep quality. Choose the best size for your bed and say goodbye to sleepless nights.
4. Innerspring (or Open Coil) Mattress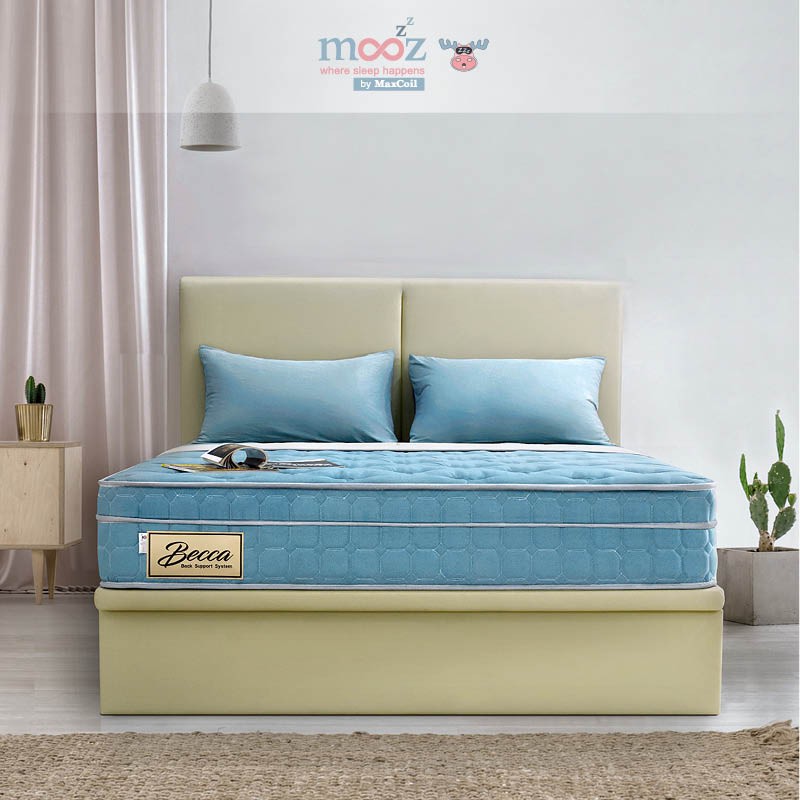 If you're an active sleeper, an innerspring mattress might be the one for you as they provide great edge support and you'll be less likely to roll off the edge of the mattress! Furthermore, the spaces between springs allow for greater air circulation ensuring a cooling, comfortable sleep. Check out this Becca 10.5 Inch Bonnell Spring Mattress (available on mooZzz ) available in super single all the way to king size. It features a high density foam for back support and optimal night's rest.
4. Pocketed Coil Mattress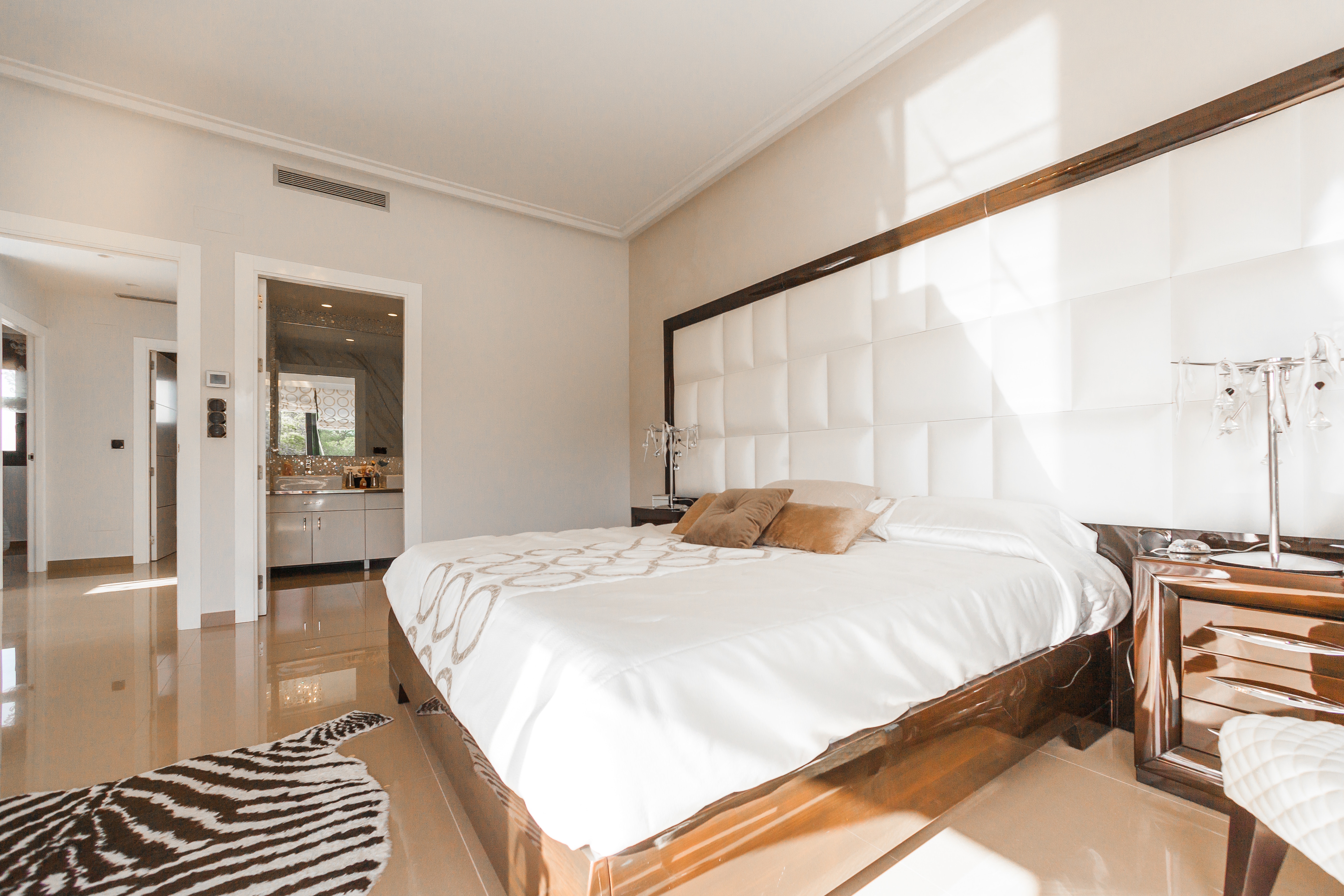 This Goodnite MY LOVE Mattress (available on Palace and Stable Official Store) is a value-for-money option that comes in four sizes (single, super single, queen and king-size), 15-year warranty and a free latex foam pillow. It's dual-layer pocketed coil system enables the mattress to mould to the contours of your body for restful sleep. Do you know that body static can also result in poor sleep quality? This Goodnite mattress incorporates anti-static technology which means that it can draw static electricity accumulated in your body and send it into the air. This will give you a much better night of sleep and you'll wake up feeling less lethargic.
6. Hybrid Mattress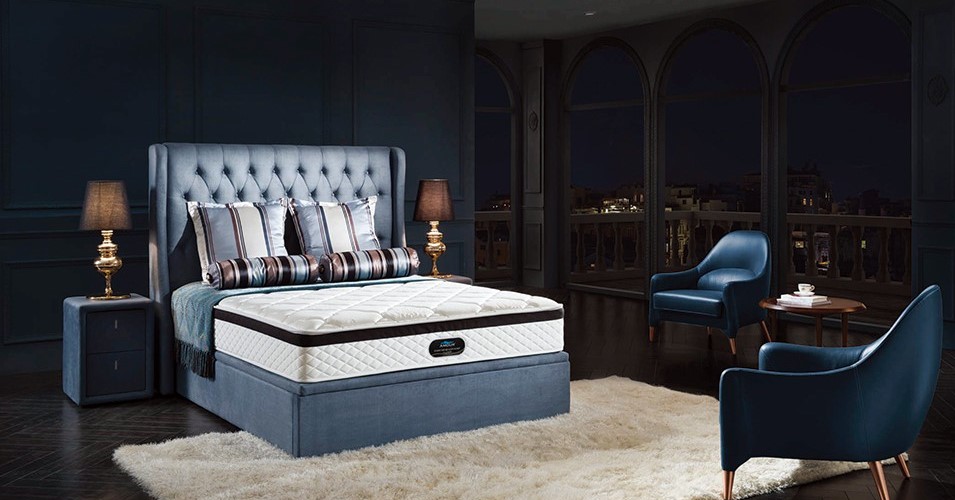 Hybrid mattresses are a combination of two or more types of mattresses. However, most hybrid mattresses adopt a pocket coil system, topped with a layer of memory foam for maximum comfort — although there are also other combinations you can consider to better suit your sleeping needs! This Amour pocket spring mattress with a foam topper (available on Amour Furniture Official Store) offers orthopaedic comforts of a foam mattress as well as the silent bounciness and durability of a pocket spring system. It even features a layer of premium latex for added comfort!
7. Pillow Top Mattress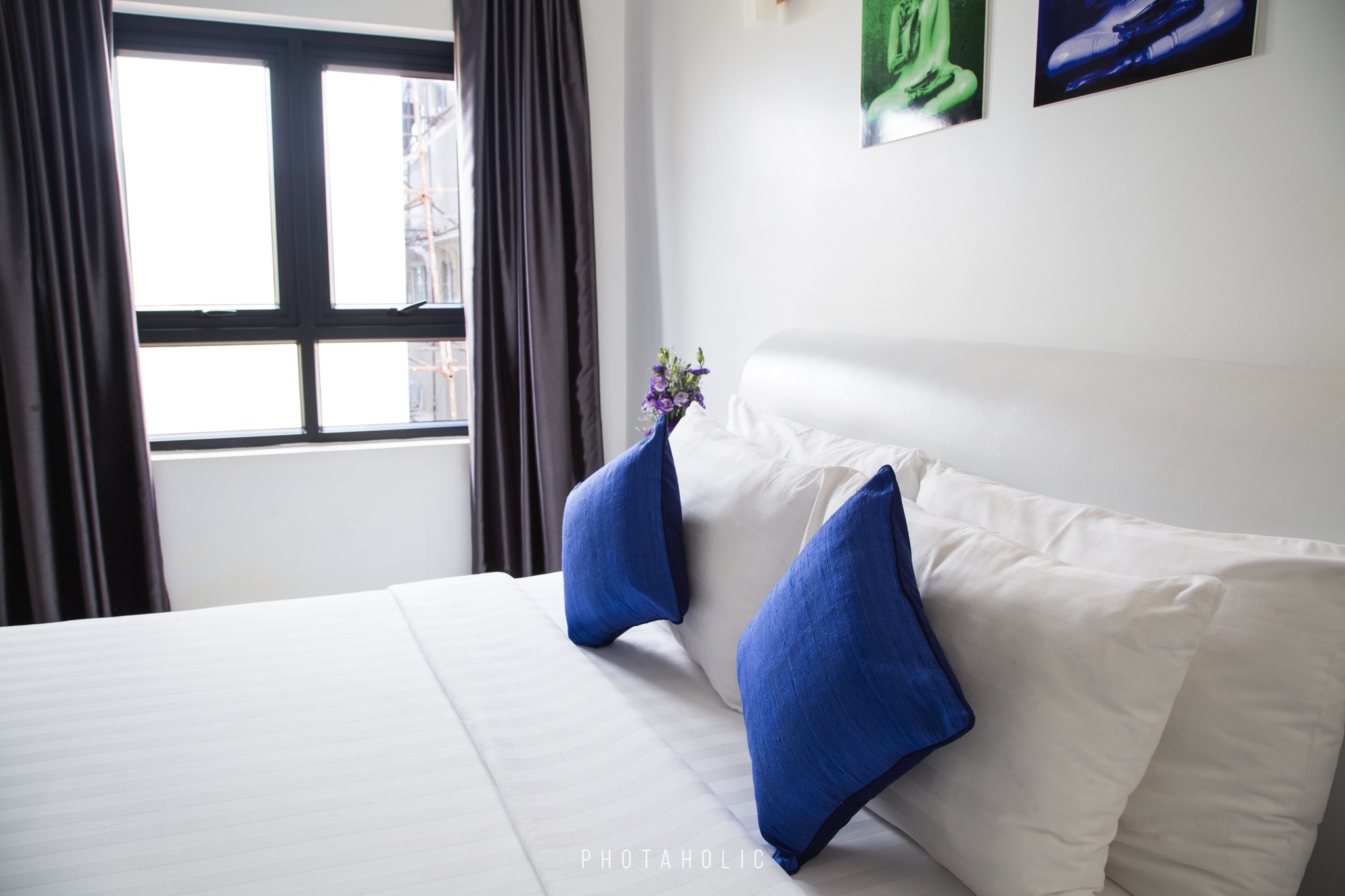 Live the dream when you sleep on a soft, fluffy pillow top mattress! Pillow top mattresses have a layer of soft padding sewn atop the mattress base to provide additional cushioning and comfort. Additionally, the pillow top padding will even muffle sounds and reduce motion transfer due to the innersprings. Tuck into this luxurious yet affordable 10-inch Euro top spring mattress (available on Bed Specialist)! As a type of pillow top mattress, a Euro top differs from the standard pillow top mattress in that its padding is sewn into the mattress itself, giving it a more integrated look.
8. Anti-mosquito / Anti-dust mite mattress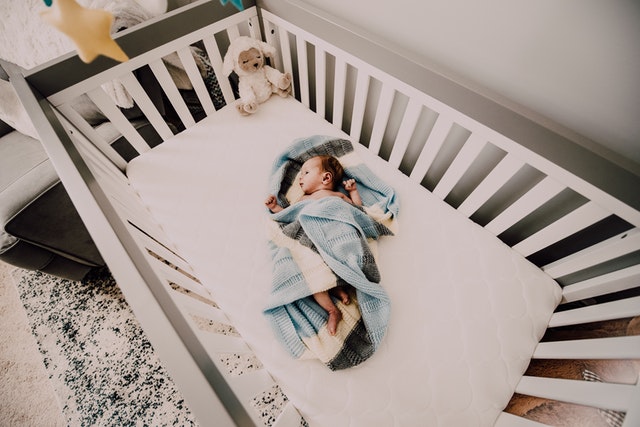 Mattresses are often a hotbed for mosquitoes and mites hence it's important to invest in a good anti-mosquito or anti-mite mattress for your baby's cot. The last thing you'd want is for your baby's skin to be attacked by insects. King Koil mattresses are trusted for their durable and high quality mattresses and are one of the best selling mattress brands in Singapore. This King Koil OrthoGuard Spring Foam 6 inch Aloe Vera or Anti Mosquito Mattress (available on Palette Box) are treated with HealthGuard Mosquito Protection to keep mosquitoes and other insects away from the mattress.
9. Orthopedic Mattress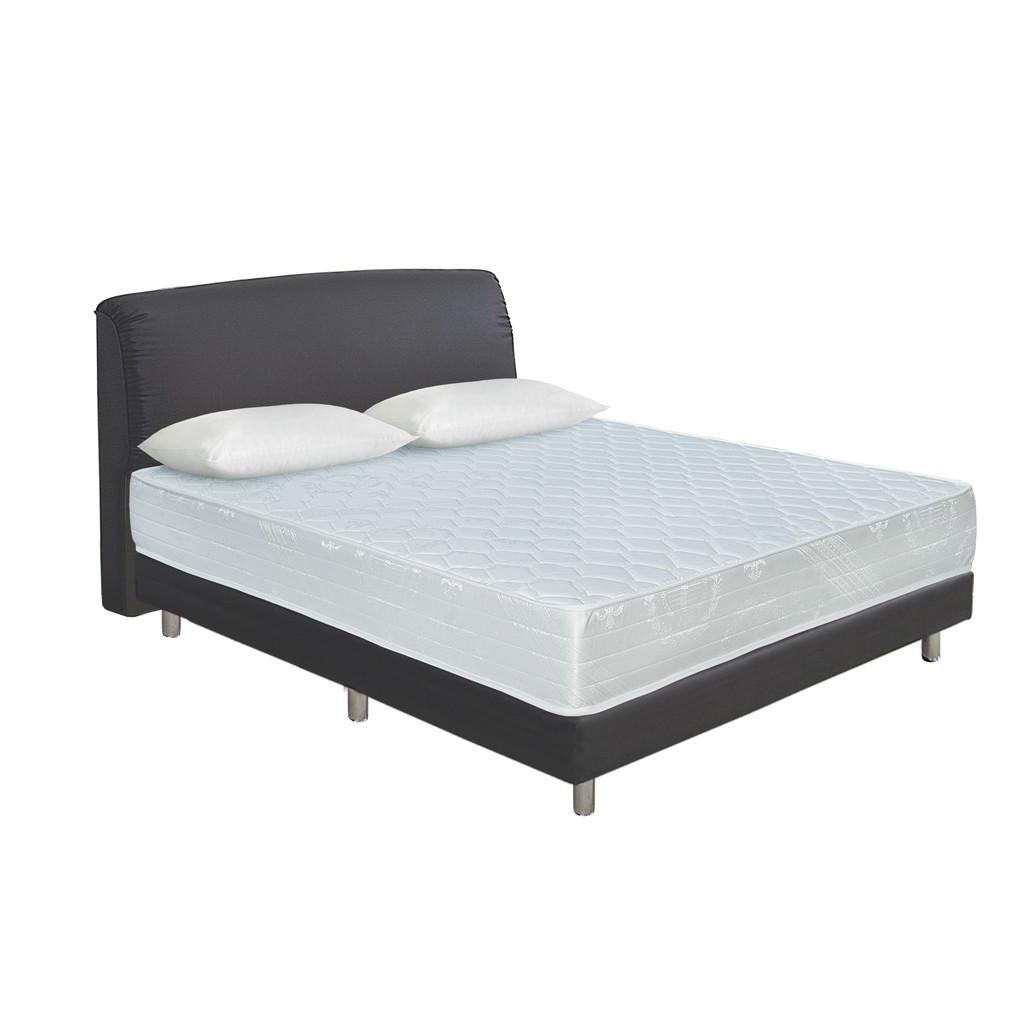 An orthopaedic mattress may just be the best type of mattress in Singapore to combat your back pains! These mattresses provide targeted support for those with joint aches and can improve sleep quality. However, it isn't' just designed for this group of people. Many have switched to orthopaedic mattresses to correct their spinal alignment, promote an even weight distribution and an overall healthy posture to improve blood circulation through the night.
In the market for a good orthopaedic mattress? Check out this King Koil Spinal Pedic Mattress (available on Gain City Official Store) which is designed together with the International Chiropractors Association to manufacture a mattress for those with back pains. This mattress boasts a 5-zone pocketed spring to support the head & shoulders, upper body, spine, lower body and lower legs. It also features a damask fabric that's soft and breathable. Plus, it comes with a 10-year limited warranty. What a sweet deal!
10. Mattress Topper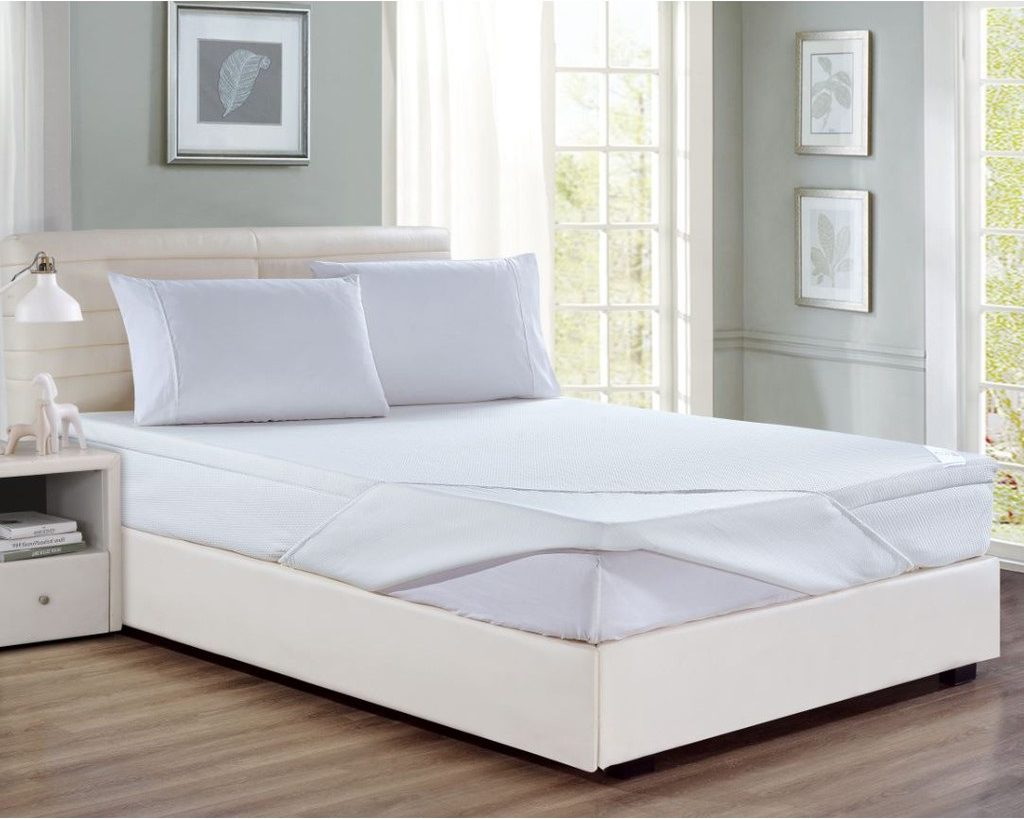 If your mattress still has a few years left in it, you can always invest in a mattress topper to prevent it from sagging and losing its shape. This foam mattress topper (available on Bedding Affairs) will also be able to give you the comfort of a memory foam mattress at a fraction of its price. Or, take a look at this tatami mattress topper (available on Saturn Home Official Store) which features great breathability while being cooling! Other types of mattress toppers include wool, latex and even gel-infused options.
Spice up your bedroom with a spanking new mattress!
With so many different types of mattresses available on the market, you'll definitely be able to find one that suits your fancy! Experiencing neck pains? Browse through our specially curated list of the best pillows for neck pains and learn how to build a cosy bed to improve your sleep quality. Otherwise, learn how to choose the best bedsheets and best blankets that works best in Singapore's sweltering heat. Check out other high quality furniture that you can snag at great discounts during our Shopee Home Furniture Sale!
This article was updated on 10 March 2022. Additional research done by Gabriel Choo.