The sand, the waves and the glowing skin we come back with is the highlight of any beach holiday.  While travelling is out of reach for now, don't let it dampen your mood. You can still sport a radiant sunkissed glow with the following beauty tips this summer! From skincare to makeup, find out how to get glowing skin that shines from within!
1. Wash away the dullness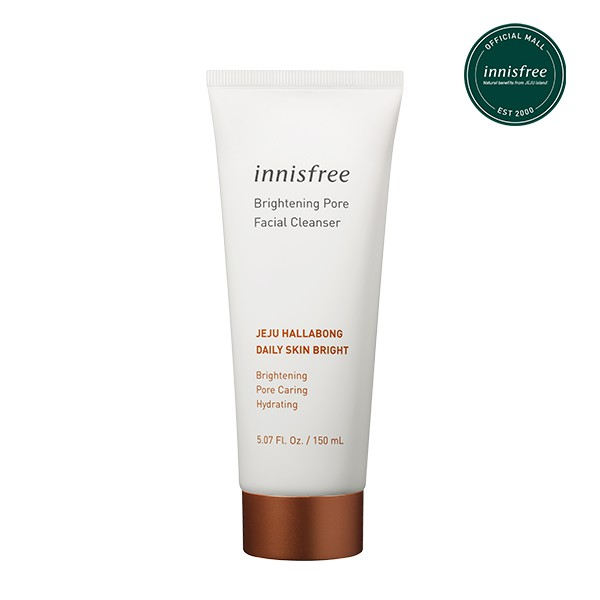 Sallow and pale looking skin is a big no-no when it comes to glowing skin. The first and most essential step on how to get glowing skin? Start with cleansing! The best facial cleansers are specifically designed to help even out your skin tone for a brighter, more radiant complexion. 
We suggest trying the Innisfree brightening pore facial cleanser (available on Innisfree Official Store). It contains a potent 10.1% concentration of derivatives from vitamin B3, B5 and C. Niacinamide (B3) is extremely effective at diminishing pigmentation and blemishes while ethyl ascorbyl ether (C) has antioxidants properties. In combination with panthenol (B5) which has anti-inflammatory properties, this cleanser can help you achieve the glow you desire all while soothing and protecting your skin!
2. Get rid of dead skin cells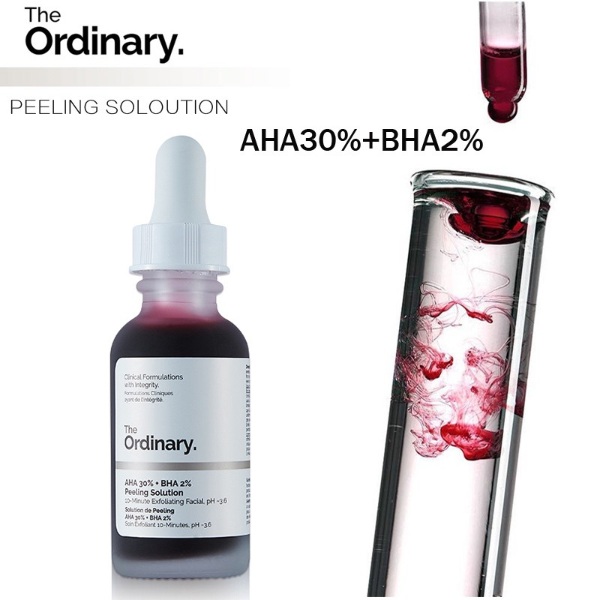 Puzzled when your friends or family ask if you're sick or tired when you're feeling just fine? Chances are that they are concerned because your skin looks lifeless and ashy. While there are many possible reasons for a pallid complexion, one of the most common causes is the accumulation of dead skin cells. When cell turnover rate is slower, dead skin cells may accumulate on the surface of your skin. This build-up becomes a barrier that blocks your skin's natural glow, causing your complexion to look dull. 
How can we get rid of dead skin cells to achieve glowing skin? The answer is simple — exfoliation! While there are many face exfoliators available on the market, choosing a brightening face peel is one of the best ways to achieve your dream skin. Get your hands on the highly raved The Ordinary AHA 30% + BHA 2% peeling solution (available on Doosl Official Brand). 
Don't be intimidated by this blood-red substance. This chemical face peel contains alpha-hydroxy acids which are powerful at exfoliating the top layers of your skin. allowing your skin to breathe better. Additionally, this little magic in a bottle also helps to fade acne scars and brighten dark spots for super-glowy skin! Your skin will thank you for this. Meanwhile, don't forget to check out other best products from The Ordinary!
3. Make Vitamin C your BFF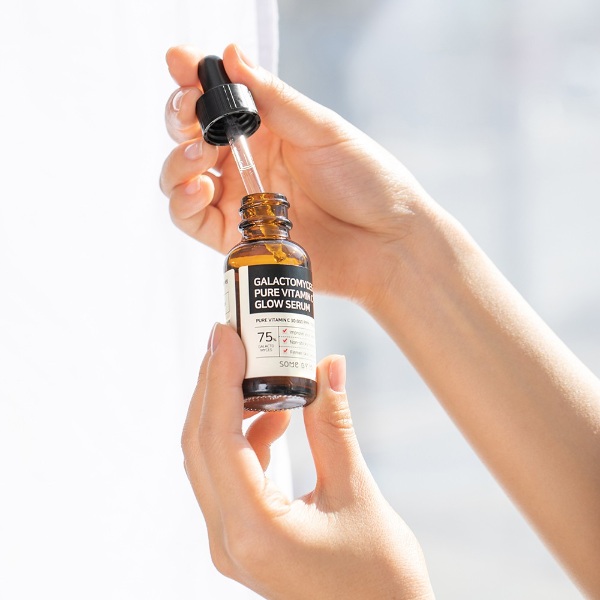 If you haven't heard, Vitamin C is a crucial skin vitamin for radiant skin. But how exactly does it help you get glowing skin? Vitamin C is an excellent source of antioxidants which is needed to neutralise free radicals — unstable atoms that can cause cell damage and lead to premature ageing. Additionally, vitamin C can slow down your skin's melanin production, a process that causes skin discolouration such as dark spots and hyperpigmentation! 
One of the easiest ways to incorporate Vitamin C into your skincare regimen is to use a Vitamin C serum such as the SOMEBYMI galactomyces pure vitamin c glow serum (available on SOMEBYMI SG Official Store) — a raved K-beauty product. The star ingredient is its high concentration of galactomyces, which is a more effective moisturising agent than the purified water found in many other serums. Together with 30,000ppm pure ascorbic acid, the most stable and effective form of Vitamin C for skincare, this serum improves skin vitality and luminosity in one simple step! 
4. Moisturise and glow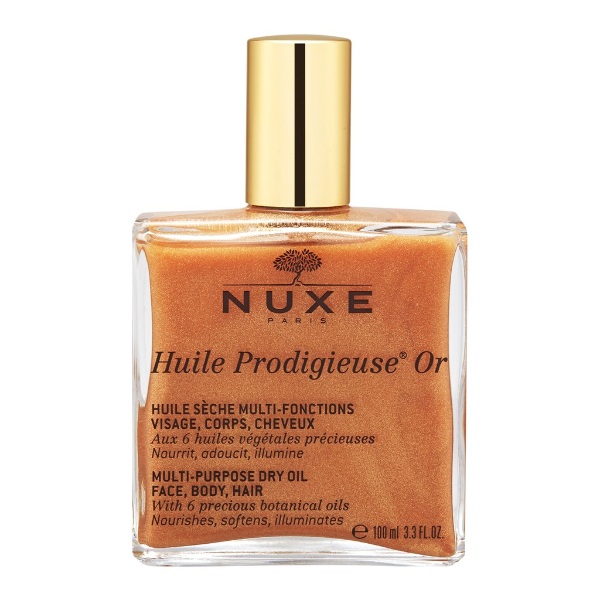 Skin hydration is one of the key steps to achieving goddess-like, glowy complexion. Proper hydration can plump up your skin and reinforce its natural protective barrier so it doesn't get dulled by external aggressors and pollutants. If you've got dry skin and need a stronger moisturising agent than the regular face moisturisers, we suggest trying the best face oils instead! Since our skin's outermost layer is also oil-based, face oils bind well with our skin and help to condition it. 
However, if you're someone who simply can't stand the greasy residue after applying a face oil, we've got the perfect solution for you — dry oils! Unlike regular face oils, dry oils sink rapidly into the skin without leaving behind any greasiness or heavy feeling. 
If you want to find out how to get glowing skin in an instant, you've got to give the NUXE multi-usage golden shimmer dry oil (available on COSME-DE.COM Official) a shot! This cult product contains a mixture of Vitamin C and four plant oils to repair and revitalise your skin. But what makes the NUXE dry oil a staple is its sensuous golden shimmers! The lustrous particles brighten up the skin and reflect light to blur any skin imperfections. Want the glow to extend beyond your face? Simply apply this dry oil to the rest of your body and even your hair for an irresistible glow! 
5. Start your makeup application right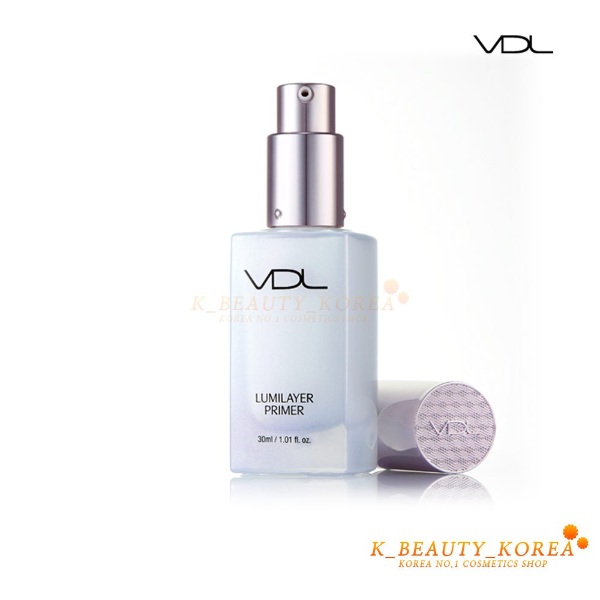 Now that you've learnt the tips on how to get glowing skin via skincare, discover makeup products to help enhance the radiance of your skin! Instead of diving straight into your regular makeup routine, we suggest adding one easy step at the start — priming! Using a primer can not only help the makeup adhere better to your face but it can also smooth out your skin texture and create a more even complexion. 
For a glowy complexion, use the VDL lumilayer primer (available on K_Beauty_Korea.kr) —  a holy grail among Korean beauty junkies. This primer contains reflective violet luminous pigments that give the illusion of a dreamy soft light glow on your skin. The results? A natural radiance that will peek through your foundation layers!  
6. Avoid mattifying foundations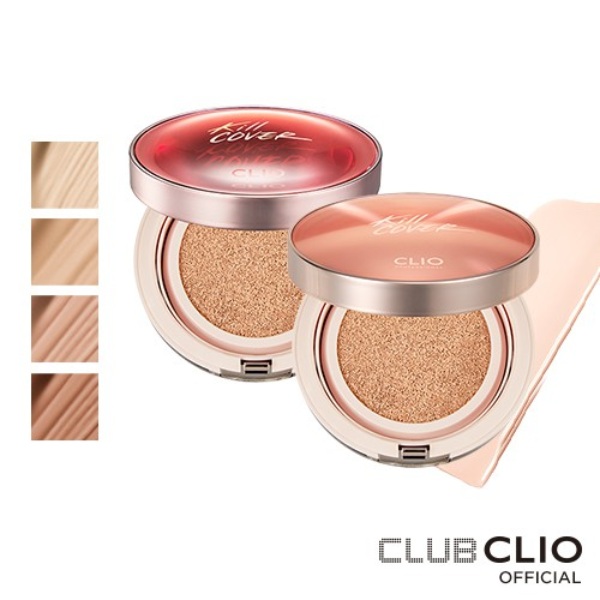 Choosing the best foundation for Asian skin can be tricky. There's a fine line between looking glowy and greasy. However, using a mattifying foundation to curb your skin's sebum production is not the best way to go when you're trying to achieve glowing skin. That's because matte foundations can sometimes give a flat look and may even block out your skin's natural glow. 
Instead, use the CLIO kill cover glow cushion (available on Clubclio_official) which is popular for its sunlight glow effect. This is made possible by using a combination of seven jewel powders from gems like amethyst, tourmaline and ruby — how luxurious! Jewel powder optimises light reflection on the skin and creates a soft-focus effect to hide fine lines and pores. The cushion is also infused with hyaluronic acid to maintain long-lasting moisture for healthy ever-glowing skin! 
While those with dry skin can just leave the foundation as it is, how can we get this glowing skin to last on combination and oily skin types? The answer is simple — by setting it with loose powder! The Max Factor miracle veil loose powder (available on COTY Singapore Official Store) helps to set your foundation, diminish the looks of pores and provides an airbrush effect by optically reducing imperfections via the use of light-reflecting pigments. This product gives a healthy radiant look that's to-die-for this summer!
7. Bronze it up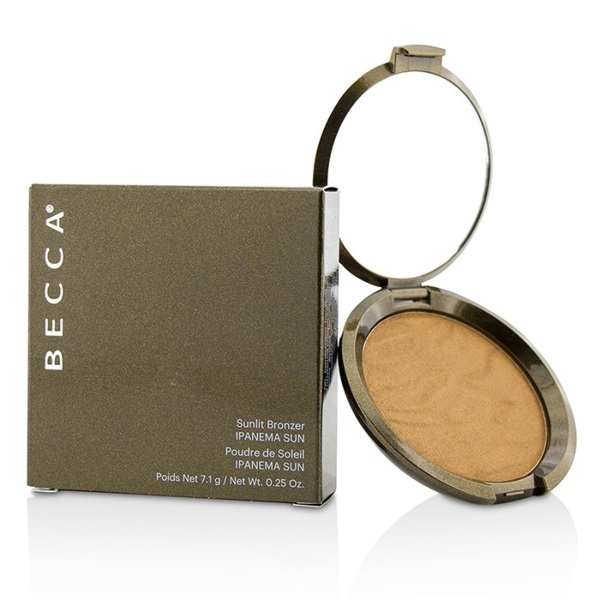 Even if you've spent your entire summer indoors binge-watching Netflix Asian dramas, you can still get that golden glow on your face with some bronzers! But hold up, aren't bronzers used to subtly sculpt the face and warm up your skin? How can we use bronzers to get glowing skin? 
The trick lies in the bronzer's formula. To perfect your summer glow, go for a shimmer bronzer like the best-selling BECCA sunlit bronzer (available on Strawberrynet SG Official Store)! It not only adds warmth back to your skin but also highlights the skin with its micro-glitter pigments for a subtle summer glow. Go in with a light hand and dust the shimmer bronzer on your cheekbones and temples. You can build it up gradually if you prefer more oomph. 
Pro Tip: Avoid using shimmer bronzers if you have skin blemishes, as the sparkly sheen will accentuate uneven skin texture. 
8. From head to toe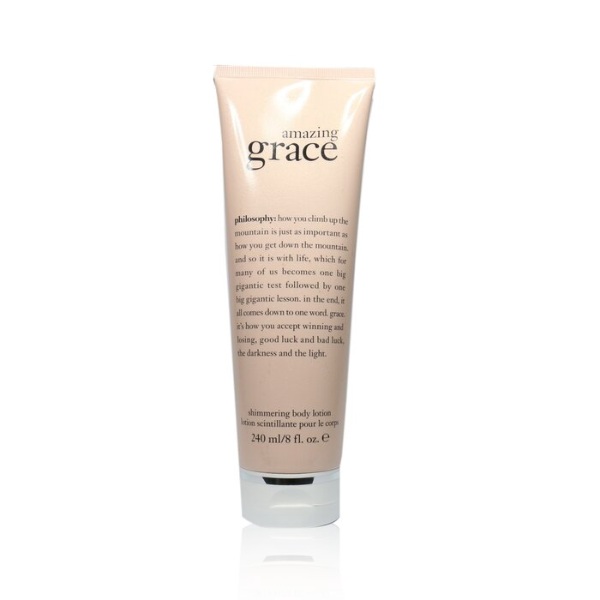 Why stop at your face when you can get your whole body doused in a beautiful golden glow? Complete your glowy sunkissed skin by applying a generous amount of Philosophy amazing grace shimmering body lotion (available on Strawberrynet SG Official Store) all over your body. Its fast-absorbing formula leaves your skin silky smooth and coats it with a soft sheen for a radiant, lit-from-within glow! Psst, if you're wearing a puff sleeve blouse or off-shoulder dress, concentrate the shimmering body lotion on your collar bones, shoulders and chest for an alluring iridescent gleam.
9. Easy-peasy sunless tanning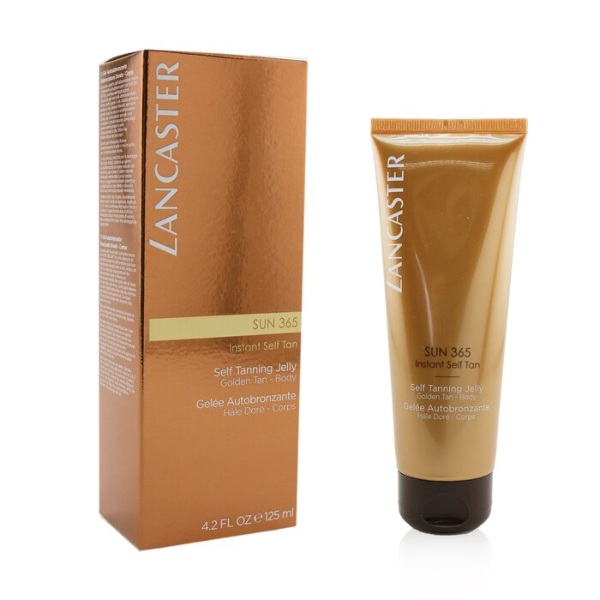 Wondering how to get glowing tan skin this summer without exposing your skin to harmful UV rays? All you need is a quick application of a glowy self-tanning lotion. Get an enviable sunkissed glow in less than an hour with the LANCASTER sun 365 self-tanning jelly (available on Strawberrynet SG Official Store). 
This product takes the guesswork out of your self-tanning experience with its tan adapt colour technology. It gradually transforms into a suitable tan shade based on your natural skin colour so you don't look like an orange mess! The best part about this self-tanning jelly is its instant glow complex technology which gives the product a natural-glow effect for impeccable skin illumination! Who knew looking like a bronzy sun goddess can be so effortless? 
Let's get wild this summer
Now that you've learnt how to get summer glowing skin, it's time to amp up your makeup game to complete your summer look! Go bold or go home with these trendy summer graphic eyeliner looks which are hotter than the summer heat! Or get bold with the latest hair transformations by following our step-by-step guide to Korean bangs for the summertime! Snag irresistible beauty deals by joining our Shopee Beautyholics membership!