<![CDATA[
Alone, we can do so little; together, we can do so much
Shopee's
prelude sales to our annual 11.11 big sale
 is going strong, and we can hardly wait for 11.11 to finally arrive (massive discounts everywhere)! Our teams have been incredible, working late nights to make the annual sale happen for all our users.
No one can whistle a symphony. It takes a whole orchestra to play it. – HE Luccock
Here's a little something to highlight what our dream teams are doing all across the region. Here's how you make eCommerce happen!
---
Marketing (Key Opinion Leaders) team, Indonesia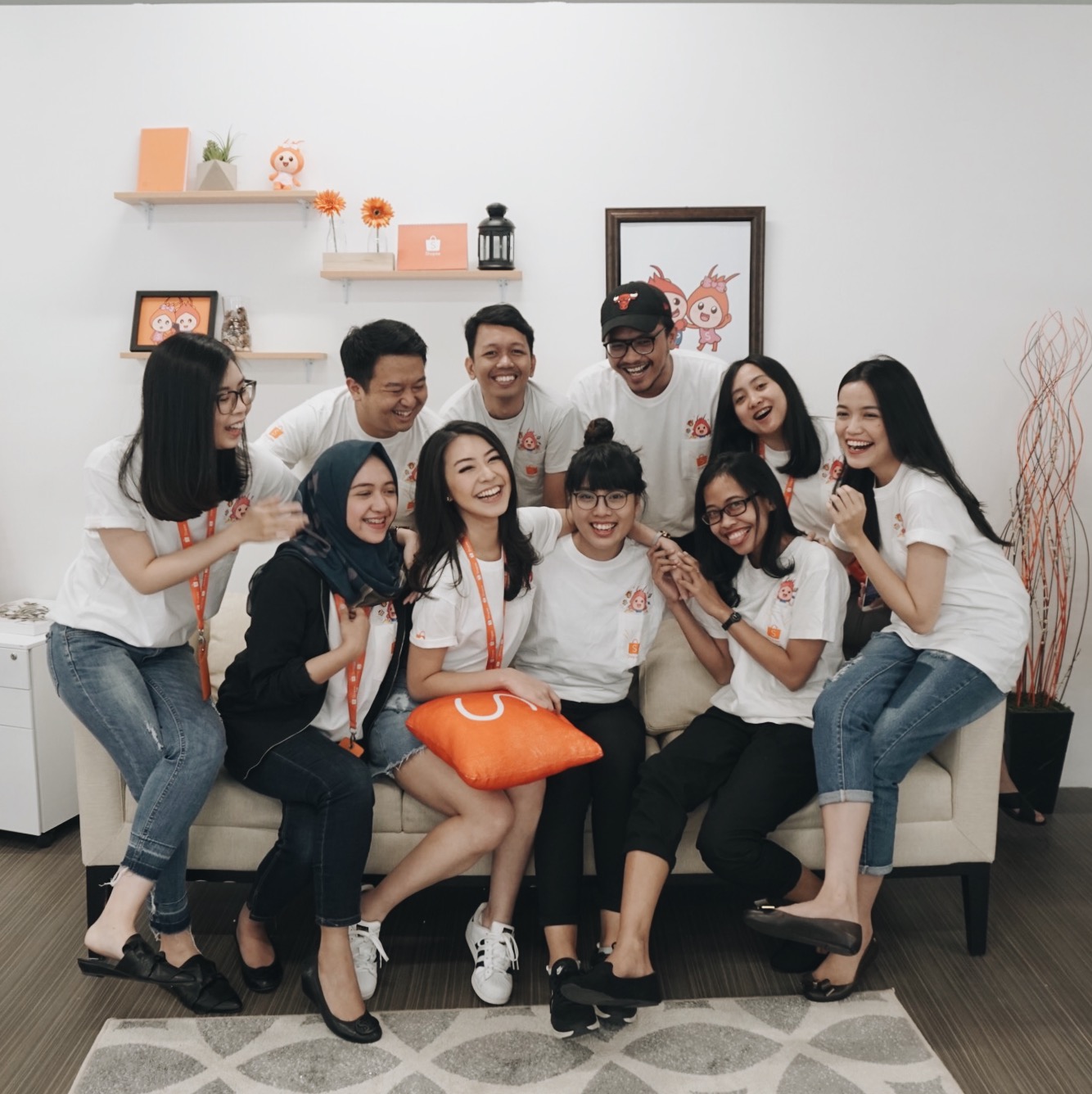 "I support @Shopee's 11.11 sales campaign by sending an army of influencers out onto social media platforms.
Via Vallen
and
Raditya Dika
on Instagram – these are some of 800 voices persuading people to shop with Shopee. I occasionally star in
Shopee's productions
too – shooting videos and reviewing products sure make for refreshing breaks in between my other tasks!
I started my career handling client relations at photography companies. Every client wants to increase engagement levels, and it's my duty to help them find the right talents/influencers. That has led to a good understanding of the influencer market – their niches and audience demographics. Such knowledge (and networks) have helped me greatly in my current role, so never belittle your small beginnings!
To my dearest team: You make everything better, and I'm so blessed to have you in my life. Work can be stressful at times, but your energy motivates me. You're so full of fresh ideas, and I can always count on you to get things done. "Together, we influence" – BEST TEAM EVER!
– Beatrice Leonard
---
Human Resource (Employee Relations) team, Taiwan
"I support Shopee's 11.11 sales campaign by taking care of Shopee's employees. In a startup, we move very quickly and people do get tired. I step in with my internal events and staff welfare to give them a momentary break from work. This 11.11, my colleagues can look forward to special lunch bentos and limited edition gifts. I can't wait to see their response to what my team and I have lovingly prepared!
Back in school, I'd initiate student events and organise interest clubs. This was largely due to my personality and love for people – that's why HR is such a good fit for me! Managing school and work events are very different due to scale, repeatability and stakeholder management. But I enjoy the differences, as it leads me to becoming more creative when coming up with alternatives.
My team is amazing. Even though we're one of the smaller teams in Shopee, we maximise our resources and leverage on each other's experiences really well. I love how I can always rely on my teammates – we're very productive in our discussions, and work hard to perfect each event preparation. Thank you, Carrie Chen, Rachel Liu and all of our team members!
– Sunny Chen
---
Human Resource (Employee Relations) team, Indonesia

"We support Shopee's 11.11 sales campaign by taking care of Shopee's employees, who are the true heroes at the heart of the business. We give Shopee's employees the extra push during special business days by planning internal entertainment and events (e.g. Family Day), and giving out snack boosters. The way to a man's heart is through his stomach – the hot favorites so far are tahu tempur and nougat roll cakes!
Our team has a common ambition, and that's for everyone to enjoy working in Shopee. We don't have overview over individual KPIs and can't change the intensity of campaign seasons. However, we can influence a person's mood through our sincere actions/gifts, and that's enough for us.
We're a family here. Work is never 100% work when you're around people you love all day long. We chat about everything under the sun, and do many activities together. It's great working with like-minded people. Let's all do our part to make Shopee the best workplace in the region!"
– Devy Ramadiani, Yeremia Yuwono, Wiji Mulyati, Johan Liu
---
Marketing (Public Relations) team, Philippines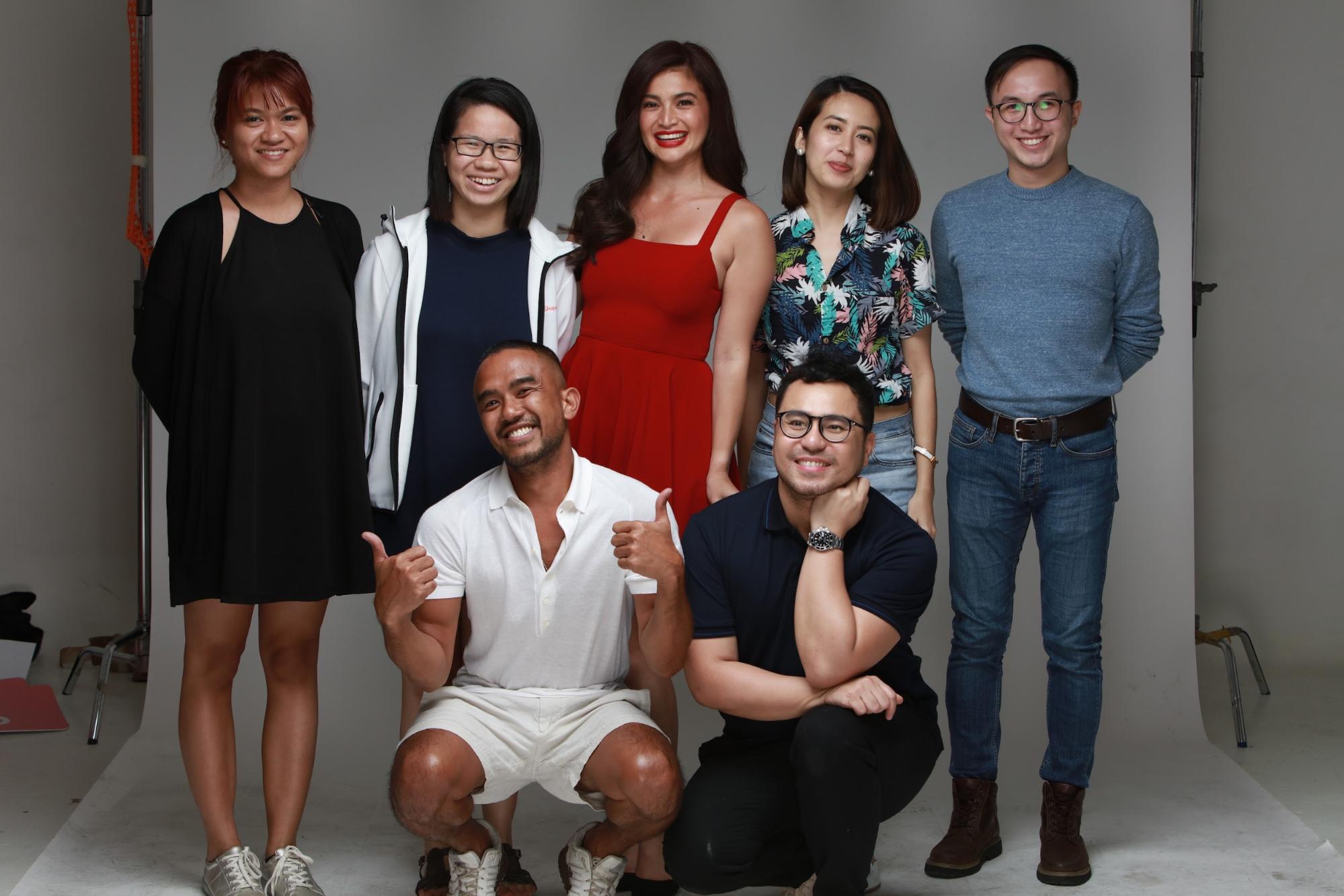 "I support Shopee's 11.11 sales campaign by gaining our users' trust through our media partners, such as
ABS-CBN News
and
Manilla Bulletin
. Public image is a powerful force that can impact a company; its reputation, sales and employer branding all depend on it. I regularly involve our media partners in offline outreach events, and invite them to write reviews about their experience with us. That's my small but wonderful part in persuading the public to either use or continue using our app!
I grew up wanting to be a film director. Then, I stumbled upon the exciting world of Public Relations (PR). With PR, I get to meet new people and expand my network. I occasionally brag to my friends that I work with Lauren Young, JC Santos and Anne Curtis, haha!
I'm thankful for Jane Lim. She has taught me so much, and given me so many opportunities even when I thought I wasn't ready. Thank you, Jane, for believing in me. And thank you to my awesome team for being so supportive and energetic. "Customers will always choose a brand they know and trust" – I'll carry this with me the rest of my life!"
– Erin Tagudin
---
Business Development (Fashion) team, Vietnam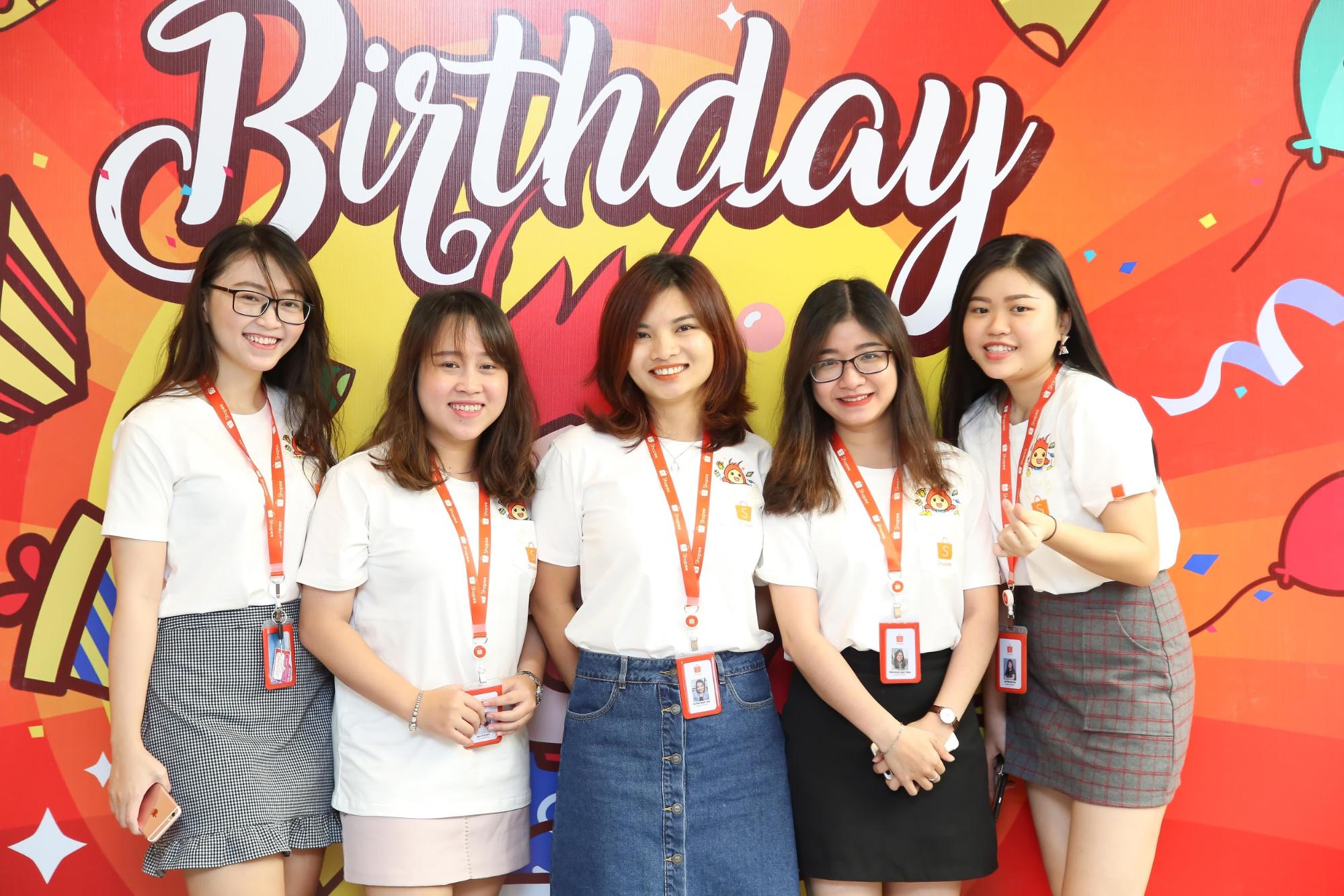 "I support Shopee's 11.11 sales campaign by bringing in trendy, high-quality clothing and curating promotions around them. From conceptualisation to aesthetic design, I'm involved in every step. Often, I get to meet celebrities and social media influencers like
Jun Vũ and Gin Tuấn Kiệt
, who join us as Shopee ambassadors. I must admit, I still get a little shy when I'm face-to-face with them!
My career started as Shopee's Business Development intern. Even as an intern, I received opportunities to be in charge of category campaigns and Shopee campaigns – no other company would've given me that same platform to contribute and learn, so returning to Shopee as a full-timer was a natural choice. My experience in Shopee has changed me. Apart from increasing the variety and depth of my professional capabilities, I've also become more confident as a person.
I'm so lucky to work with my Fashion team. Everyone is super nice and talented, and are always willing to share their experiences and support each other. They make Shopee a good environment to work in!"
– Trần Ngọc Bảo Trân
---
Project Management (Customer Service) team, Indonesia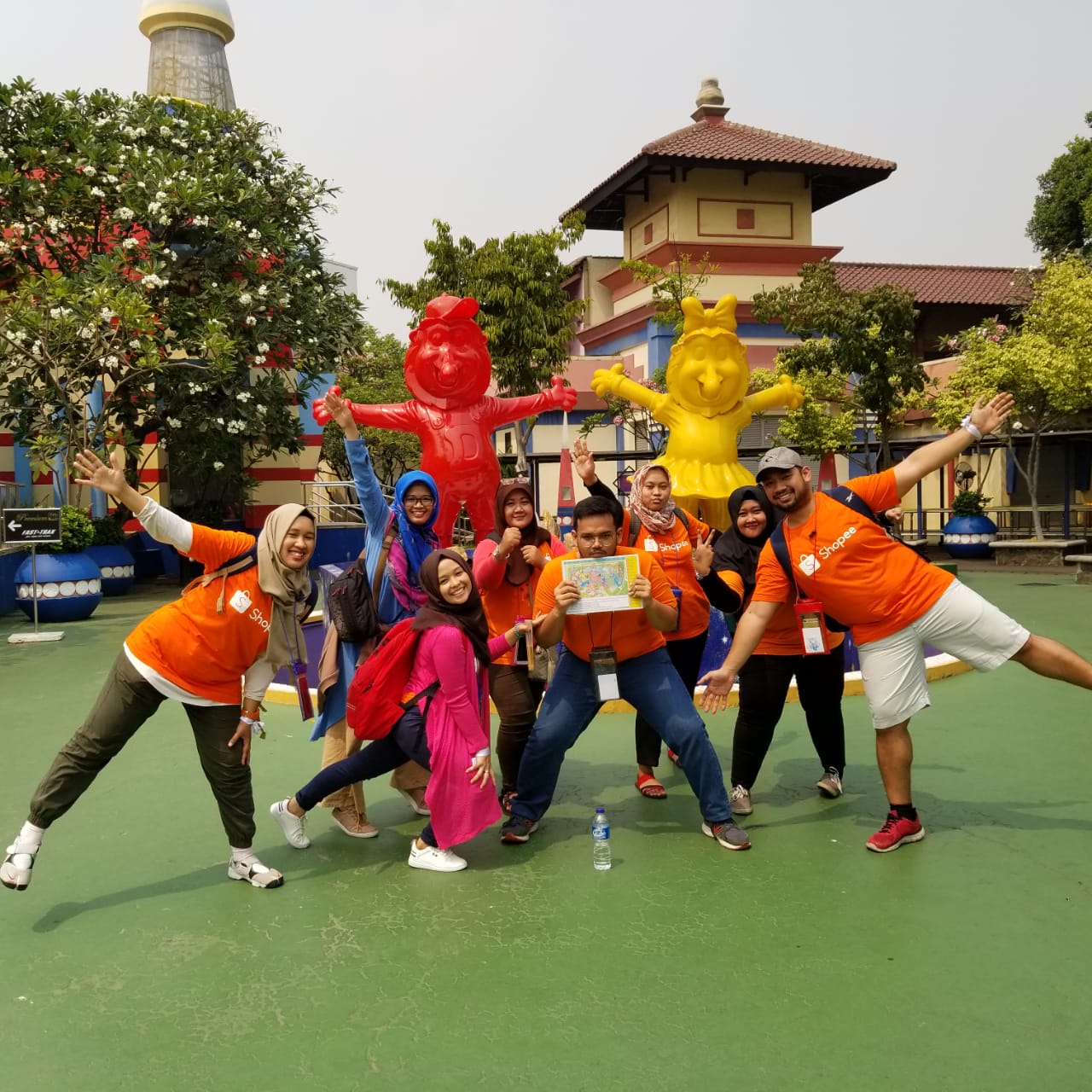 "I support Shopee's 11.11 sales campaign by ensuring that all customer inquiries are handled in a timely and accurate manner. Shopee usually gets intense traffic during campaign seasons, so my job is to adequately staff all our customer service channels. I also support our customer service agents by maintaining their work tools (e.g. live chat, call, social media, and email). Anything that'll give our users the best eCommerce experience possible with us!
You know how some people pursue a career that has nothing to do with what they studied? That's me, haha! Engineering has its merits, but I needed something I could personally relate to. That's when I switched to focusing on Customer Service Project Management, which allows me to create positive interactions all day long.
The people I work with is built on extremes – we work our hats off for our users, and play our hearts out whenever we go out together. We've gone through ups and downs together, and nothing can break our spirits. We're looking forward to 11.11 and future campaigns!"
– Tulus Imaro
---
Have a DREAM TEAM to share? Upload your photos to LinkedIn and add the hashtags #lifeatshopee #Shopee1111 #DreamTeam! <3]]>