Don't disappoint your kids with the same party set-up again this year! Instead, make this a memorable party for both your child and their friends with some of the best kids birthday party ideas we've compiled below! From an all-time favourite magical tea party to one spent amid furry friends, these fun birthday party ideas are sure to celebrate your child's milestone with a bang!
1. Time to raise the ruff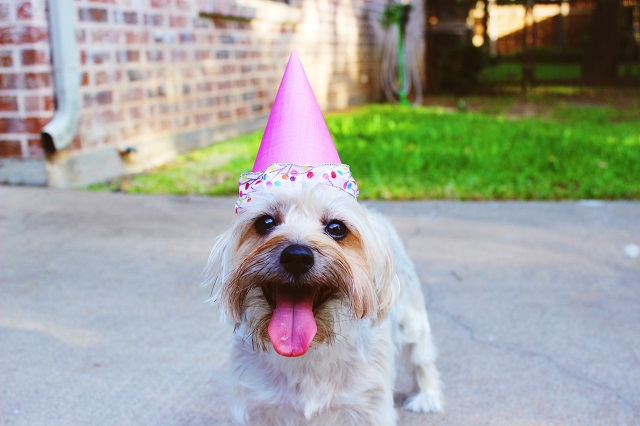 Has your child been begging for a pet? While adopting a furry pal is a big commitment that requires a lot of consideration, you can still fulfil your little one's wishes by throwing a birthday party at a cat or dog cafe! This is one of the simplest kids birthday party ideas to execute — just make a reservation with one of the cat or dog cafes in Singapore and your child can enjoy befriending the furry animals for hours!
What are the colours dogs can see? Why does the cat like to knead? Take this opportunity to educate your curious child and their friends on these little furry buds! Besides creating a lasting and heartwarming memory, your child will walk away with new found knowledge and a heart filled with kindness and compassion for these adorable animals. Do note that most pet cafes have an age restriction, so ensure that your party guests fulfil all requirements before making a reservation!
2. Up, up and away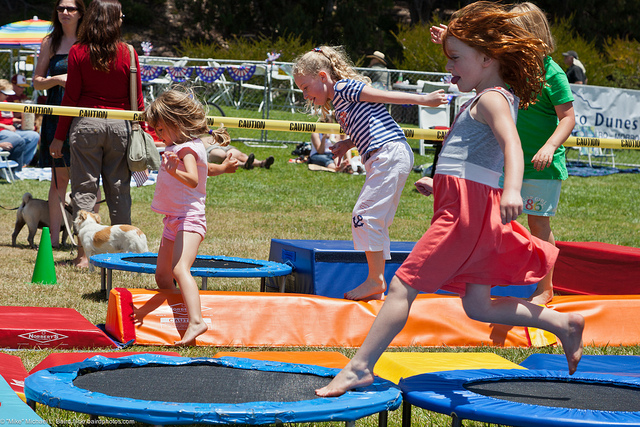 Indulge your little ones in a fun bouncy time with a trampoline party! Such exciting kids birthday party ideas are perfect for the hyper kiddos who're bursting with an endless supply of energy! This birthday party idea can be easily executed with a few trampolines (available on JIJI Sports & Fitness) placed in your garden! If space is limited at home, bring the fun to a trampoline park in Singapore!
Besides simply bouncing around, some trampoline parks even provide an all-inclusive party package for your kid — think 3D cakes, themed decorations, planned activities and even a trained marshal! When it comes to such kids birthday party ideas, parents can just kick back and relax while the kids party away!
3. Take on an alternate identity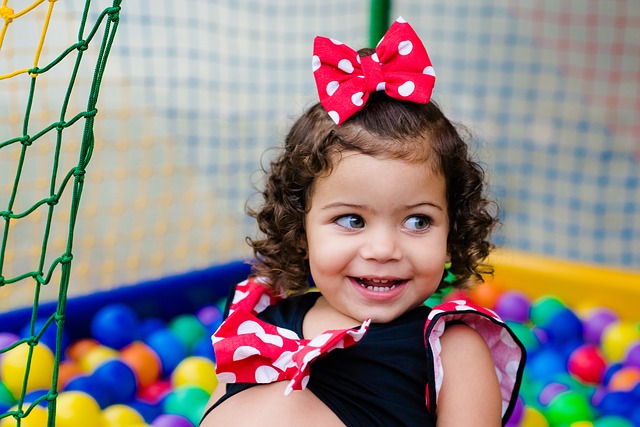 This kids birthday party idea never gets old! A themed costume party can be all sorts of fun when you allow your child to pick the theme they desire! Be it a futuristic Star Wars theme or a whimsical unicorn theme, let the kids be whatever they like for a day! Have the adults dress according to the theme for a more exciting and inclusive party!
No themed costume party is complete without some matching party decor! Hang up mini flag banners and balloons in complementing colours, and fill the dessert table up with quirky treats designed to fit the theme! Parents can even organise games based on the party theme. For example, a cowboy-themed costume party can include fun activities such as creating your own lasso and using it to play various games! The creativity is endless!
4. Glow up with light sticks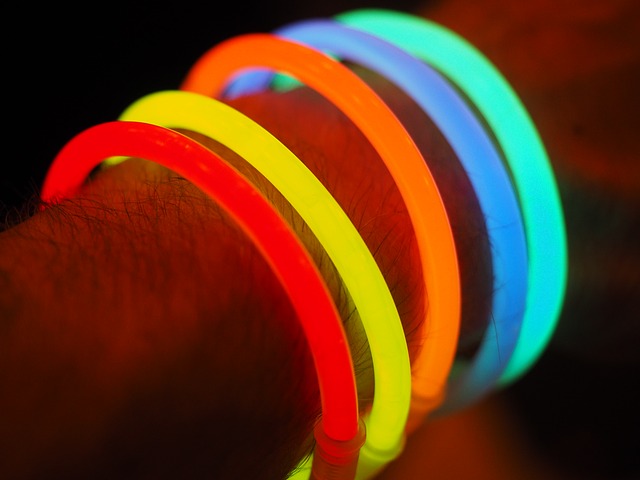 Why settle for a basic birthday party when you can turn things up a notch with some glow-in-the-dark magic? This is one of the most creative kids birthday party ideas for those hosting the event at home! Draw the curtains and turn off all the lights, let's get ready to party!
Illuminate the dark room with a bunch of glow sticks, LED balloons and glow-in-the-dark party decorations. Get your guests to come dressed in neon coloured or white outfits and watch them gasp in awe when they glow under the blacklight! Complete the party with your child's favourite tunes and get everyone pumped up to the beat!
5. Unearth hidden treasures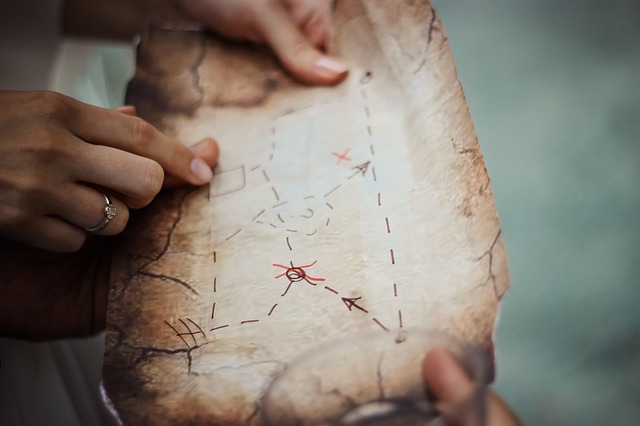 Whether you're throwing your child a party outdoors or indoors, this kids birthday party idea works perfectly! Kids are always on the lookout for a good adventure thanks to their curious and inquisitive nature. Gather everyone around for an epic scavenger hunt and you'll have some very excited kids!
Like most other awesome kids birthday party ideas, this one requires some setting up and preparation. Firstly, parents have to decide on a treasure to hide. This treasure can be the latest toy or a chest of delicious snacks. Then, parents have to come up with a series of clues and puzzles for the kids to solve. Thereafter, draw up a simple treasure map that the kids can follow. All that's left now is for the little ones to find the treasure before wrapping things up with cake-cutting and a pinata!
6. Grace the boxcar film festival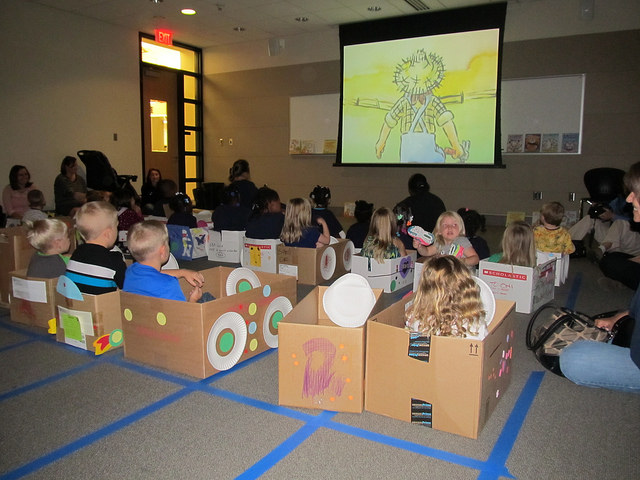 An awesome birthday party doesn't have to be lavish and elaborate. Your child will be equally impressed with this kids birthday party idea that won't break the bank! There's really only three things you need to worry about when preparing for a drive-in movie party — the 'cars', movie and crunchy popcorn!
For this birthday party idea, you'll need several big boxes which will act as the 'cars' for the kids. At the party, the little drivers can decorate their 'cars' to their preference using recycled materials such as paper plates, magazines and plastic bottles! Create parking lots for the kids by taping black tape on the floor, and get them to 'park' their 'cars' accordingly! Play your kid's favourite movie, serve up some orange juice and it's time to get the popcorn poppin'!
7. Gather around the campfire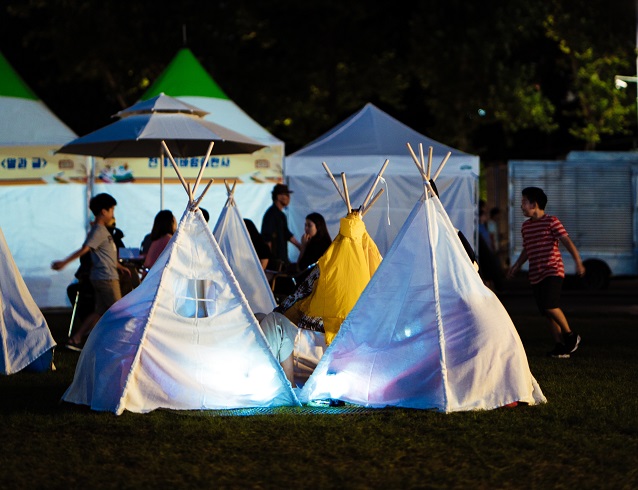 With the advancement of fascinating technology and nifty gadgets, our children are receiving lesser exposure to Mother Nature. Celebrate your child's mini milestone with a good ol' campfire party and open their eyes to a world of nature and wonder!
You can locate a good camp spot in Singapore at our national parks, such as the East Coast Park. Simply book a spot on the campsite and bring along a large tent to accommodate all your party guests! This kids birthday party idea wouldn't be complete without a hot grill where you can cook up a storm — so don't forget to book a barbeque pit! Plan some games or activities to keep the kids entertained and make sure to prepare a change of clothes for the little ones so they can have a fun dip in the sea!
8. Race to the finish line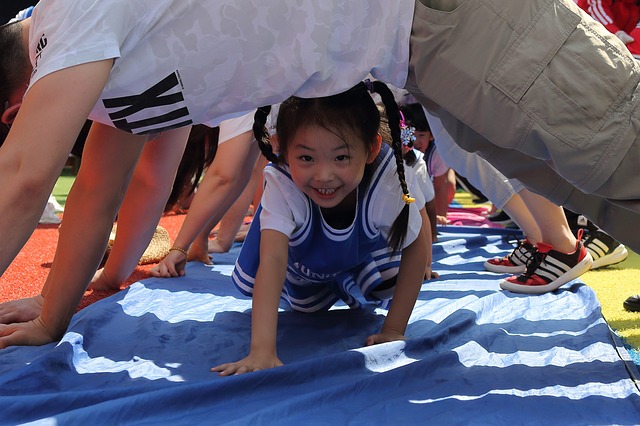 Celebrating the birthday of an aspiring athlete? Fuel up their adrenaline by throwing an Olympics party! This kids birthday party idea guarantees endless fun and laughter for all your little guests! However, as one of the kids birthday party ideas that comprises the most activities, it is inevitable for the adults to put in a little more effort when organising this event!
Pit the kids against one another at the Olympics party!  Set up different stations of sports and games for them to attempt — including basketball, mini golf, relay race and even an obstacle course! Teach the young ones about good sportsmanship and teamwork through these sporting events and end the day off with a delectable party feast! Don't forget to spice up the atmosphere with some sporty party decorations! Everyone's a winner at the Olympics party!
9. Pour a cuppa of tea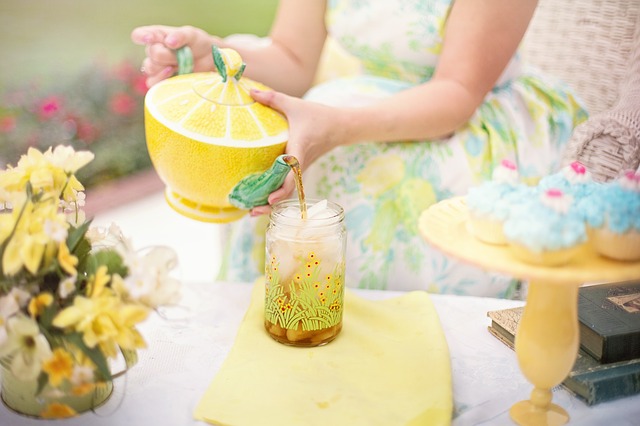 It's your child's big day, and the star gets to live like royalty today! Deck your halls with party decorations fit for the highness, and fill the table with yummy pastries and tea! You can even order customised cupcakes to match the party's theme! Kickstart the fun by allowing the kids to decorate their very own paper crowns!
This kids birthday party idea doesn't end here! Once the little ones are filled, it's time for some luxurious pampering! The princesses can paint their nails at the manicure station, complete with some nail stickers and temporary tattoos. Meanwhile, the princes can enjoy aloe vera gel masks as they watch their favourite cartoons! Thereafter, prepare buckets of warm water and let the royal guests soak their feet while they listen to an engaging storytelling session! End the party on a high note with cake-cutting and a mini dance session! This will undoubtedly be a party to remember for both your child and your guests!
Need more activities to keep the little ones entertained at the party? Check out these easy art and crafts and other fun home activities for kids! Also, make your kid's birthday party a memorable one with some adorable door gifts!
---
New to Shopee? Get $7 off (min. spend $15) with code*: BDAYBOUND
* TNC Applies. Valid for new users from 7 to 14 Dec only.