<![CDATA[Tired of facing the same old drab walls and environment everyday? Spruce up your surroundings with your old Lego bricks! Lego bricks in Singapore are often left collecting dust in our storerooms so why not reuse them to make daily living better! From handy life hacks to aesthetically pleasing pieces, here are our favourite ways to reuse Lego bricks in Singapore!
Best Ways To Reuse Lego Bricks In Singapore
1. Lego Phone/Tablet Stand
Tired of stiff necks while using your mobile device to watch videos or skyping loved ones? Why not put those Lego bricks to good use and create a
Lego stand
for your phone or tablet! It can be as fancy as you like or one that's minimalistic like the one below. Ensure your stand has adjustable parts so you can change its height when necessary!
[caption id="attachment_20177" align="aligncenter" width="640"]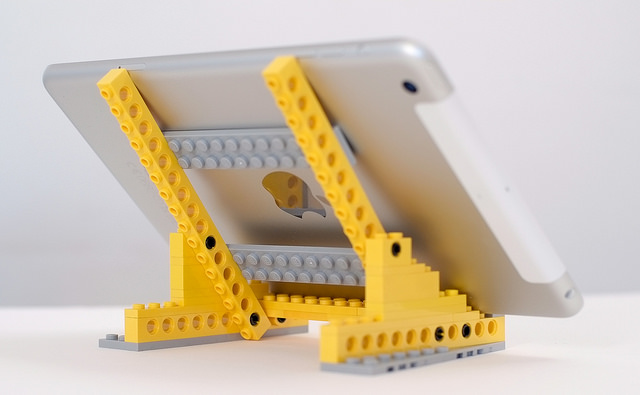 (Credit:
f_Random
/ Flickr)[/caption]
2. Key Rack
If you're like us and you're constantly losing your keys to the sofa's nooks and crannies, create a
Lego key rack
! Loop Lego bricks into your keyring and stick them onto a wall-mounted Lego plate to get this going. This effectively acts as a key rack, just without the hooking of keyrings. To further personalise it, stick some of your favourite characters on the key rack so they become guardians of your keyrings!
https://www.instagram.com/p/5X856RLsr8/?utm_source=ig_web_copy_link
3. Cable Organiser
Bet you didn't know that charging cables can snugly fit into Lego Minifigures' hands! Say goodbye to tangled wires and rummaging around your desk for the wire head with a
Lego cable organiser
. To make this idea a reality, simply mount Lego bricks by your desk's edge and place your favourite Minifigure there to enjoy the convenience of organised cables today!
https://www.instagram.com/p/5X7t3prso8/?utm_source=ig_web_copy_link
4. Photo Frame
Wondering what to do with all those spare Lego Duplo pieces you had from your kindergarten days? Beautify your home or office by creating a
Lego picture frame
to celebrate treasured childhood memories! Did you know they can be combined with normal Lego bricks in Singapore? They provide a nice contrast, especially if you've only been using conventional Lego bricks. If you're dry on ideas, check out this handy video from Lego!
https://www.instagram.com/p/BYIfHW7nd7Z/?utm_source=ig_web_options_share_sheet
5. Lego-Themed Aquarium Decor
Pamper your pet fishes with unique
Lego-themed fish tank decor
! Let your imagination go wild and assemble unique structures like underwater castles and submarines. Owners might be concerned about foreign objects polluting the fish tank's waters, but Lego bricks in Singapore are safe enough to be included as their stable inert hard plastic surface ensures that they won't break down in an aquarium environment.
https://www.youtube.com/watch?v=1F23CcbTgys
6. Lego Stationery
The best thing about owning
Lego pens
and
Lego rulers
is being able to customise and modify each groove on the Lego stationery to your wishes! Enhance the overall appearance of your stationery with Lego bricks and bits to bring out that inner creativity! Even if you choose not to modify them, Lego stationery has a premium sheen and is great for use in daily activities.
https://www.instagram.com/p/BI45bROgiqG/?utm_source=ig_web_copy_link https://www.instagram.com/p/BnBs7kDgI3W/?tagged=legopen
7. Drinks Coaster
Annoyed by those condensation marks on your desk? Simply fix some Lego bricks into a square and you have a unique
Lego drinks coaster
designed to protect your table from water marks. Have some extra pieces lying around? Further decorate your drink coaster by including patterns or shaping it differently to impress your guests. Find out how with the video below!
https://www.youtube.com/watch?v=WjJEGquskxk
8. Mini Gift Boxes
In the season to be jolly, create a
mini Lego gift box
to complement the festive atmosphere! Besides looking great as a desk ornament, they also allow you to store office supplies like paper clips and pens depending on their overall dimensions, so your desk stays neat and tidy.
[caption id="attachment_20176" align="aligncenter" width="640"]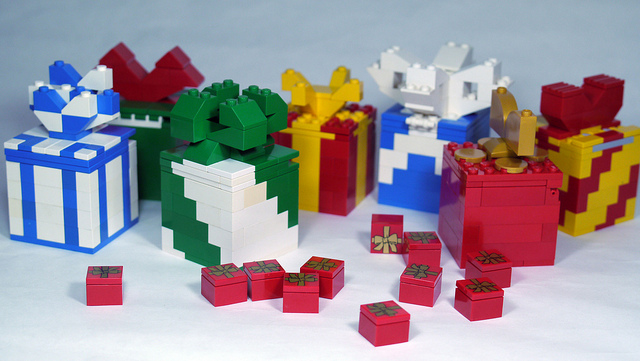 (Credit:
BRICK 101
/ Flickr)[/caption]
9. Tissue Box
Trouble getting tissue out without causing a ruckus? Weigh it down with a specially made
Lego tissue box.
You can do so by first measuring the tissue box and using those dimensions to create a heavier Lego structure that envelopes it. The slightly more weighted lego bricks in Singapore prevents annoying moments when lightweight tissue boxes lift up and slam back down when you're grabbing a tissue.
https://www.instagram.com/p/BUXJgdjhA-A/?utm_source=ig_web_copy_link
10. Lego Wall
Whether you need a duty roster at work to display who's in for the day or for kids at home to creatively express themselves,
Lego walls
are better options because they're both reusable and more colourful than their non-Lego counterparts. Additionally, Lego wall art allows you to unleash your inner Picasso as you build and decorate to your heart's content!
https://www.youtube.com/watch?v=bnPiw2Nlkuw
11. Business Card Holder
Sick of the usual glossy plastic material used to make business card holders? Assemble a
Lego business card holder
instead! Perfect for any Lego fan who wants to display something vibrant on their desk, the finished business card holder is decorated with many primary colours and a customisable nameplate so you can display anything you please.
https://www.youtube.com/watch?v=YnO8Nld5mj4
Armed with this list, we hope you'll be inspired to make these modifications to your home or office and embrace Lego bricks in Singapore like we do! Just be careful about leaving spare pieces lying around so you won't have to deal with the excruciating pain of stepping on a Lego brick.
Interested in adding to your overall collection of Lego bricks in Singapore? Check out the official
Lego store
for amazing deals and the latest Lego sets!
Besides utilising Lego bricks in Singapore to spruce up your living space, check out our guide to
room decor ideas
! If you own a pet and are worried about your furniture's welfare, do read up on how to make your home more
pet-friendly
!
]]>