Do you suffer from sensitive skin?
If you frequently deal with red, burning and itchy skin, you might have sensitive skin. But don't worry, you're not alone. Many people suffer from some form of sensitive skin conditions at certain points in their lives. It affects both men and women and it's sometimes referred to as 'reactive skin'.
There are many factors why this can happen to our skin. Some common causes are hormonal changes, sun damage, testing a new product, poor diet and stress. Yes, you've heard it right — increased stress can cause your skin to become more reactive and sensitive due to the chemical changes in your body. More severe skin reactions include severe dryness, flaking, peeling that can cause serious breakouts and itch.

However, there are ways to cope with sensitive skin. Start incorporating these tips and tricks into your daily skincare routine and you'll be on your way to achieving healthier and happier skin!
1. Cleanse your skin with warm water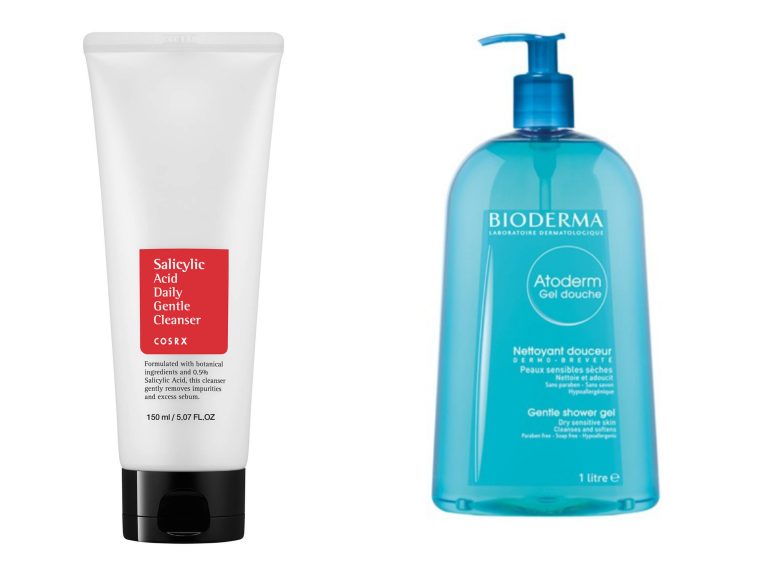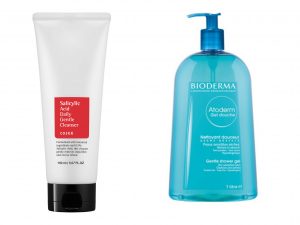 When cleansing your skin, use lukewarm water instead of hot water. Baring your skin to hot water may strip away the natural oils in your skin and further dries it out. Remember, the skin on your face is different from that of your body as it has a lower tolerance for hot water.
Use a gentle facial cleanser and gentle body wash for your face and body respectively. These will be less bothersome to your already sensitive skin.
2. Hydrate your skin regularly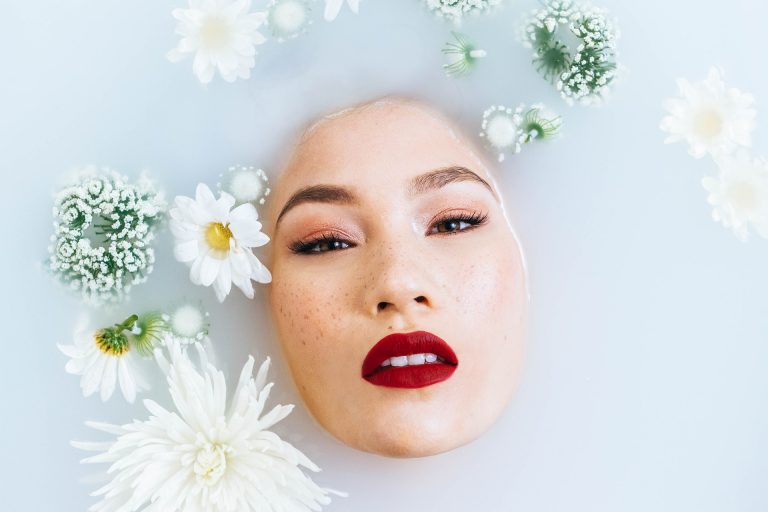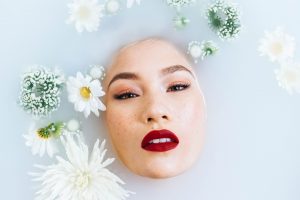 Sensitive skin tends to lose moisture faster, hence you need to ensure it stays hydrated. Always go for moisturisers designed for sensitive skin. For instance, La Roche Posay moisturisers are ideal for users with sensitive skin. Apply your moisturiser twice a day — once in the morning and once before going to bed at night. You can also use a hydrating mask every once in a while to further boost your skin's moisture level!
3. Test out new products before applying on your face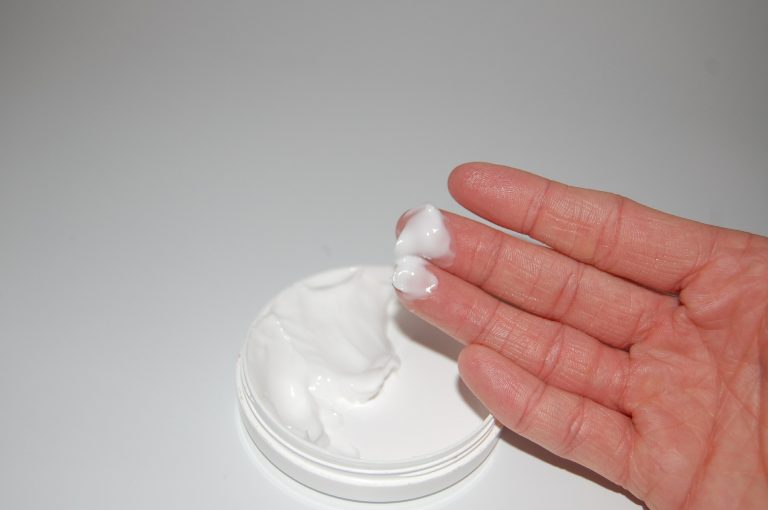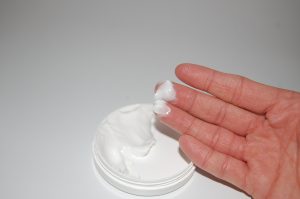 This step is crucial for those with sensitive skin! Never apply a new skincare product without first testing if your skin will react to it. Do a patch test on the inside of your arms or behind your ears and leave the product on for 24 hours each day for at least 3 days. If there's no reaction or skin irritation, you should be able to safely apply the product on your face.
4. Protect your skin from the sun by using sunscreen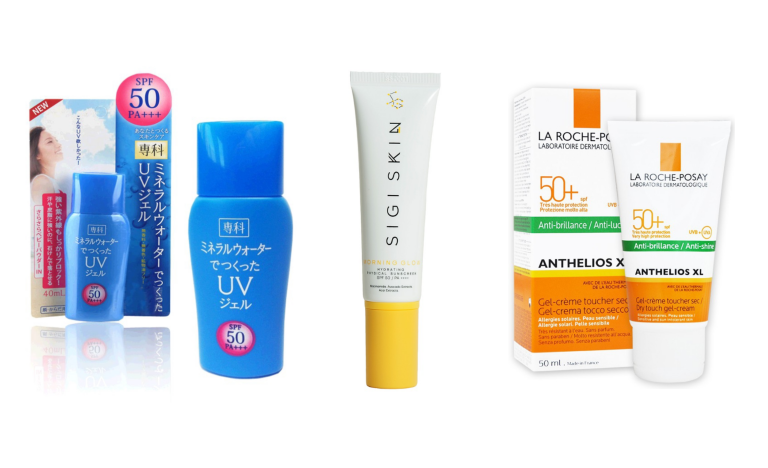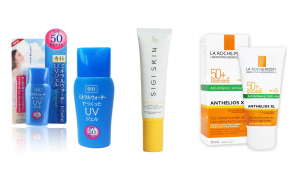 This is always an important step in skincare, regardless of whether your skin is sensitive or not. The sun's UV rays are the strongest from approximately 11 am to 3 pm. Hence, try to stay indoors during this period as much as possible, but if you're going to be out in the sun, we recommend applying sunscreen with at least SPF 30.  Also, use fragrance- and paraben-free sunscreens that contain only zinc oxide and titanium dioxide as their active ingredients. These natural minerals deflect UV rays from entering the skin. Unlike chemical sunscreens, these physical sunscreens are gentle on your skin and would not cause irritation or allergic reactions. For a more in-depth guide, read what Singaporeans really need to know about sunscreens!
5. Manage stress positively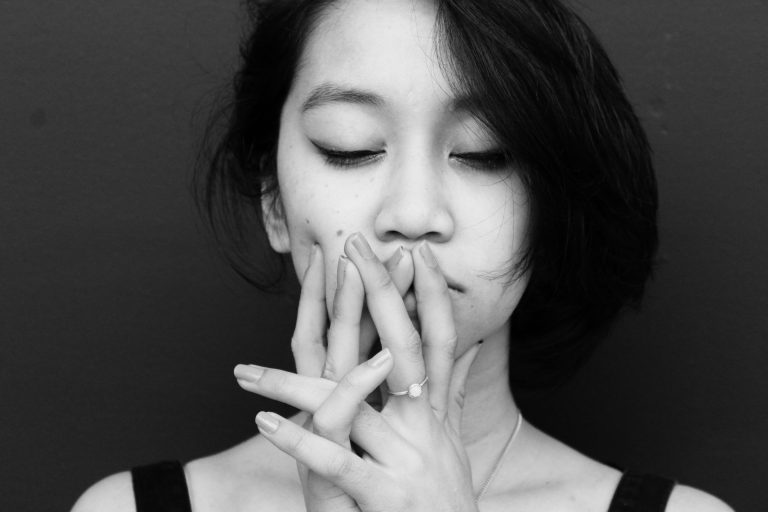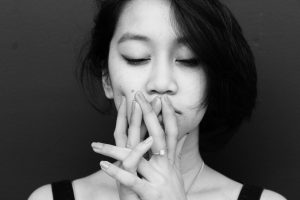 A person's lifestyle and mental health can affect how 'reactive' their skin is. During stressful times, skin inflammation and irritation can be triggered by the immune system as a response to mental stress.
Try taking deep breaths. It's not rocket science but it's something we are bad at when we're facing huge levels of stress. Breathe in through your nose and out through your mouth for 20 times. You'll feel better instantly. You can also listen to calming and relaxing music to soothe your anxiety.
Otherwise, place aromatherapy diffusers at home when you sleep, they can help with your overall wellness. Better yet, wear an aromatherapy diffuser locket that acts as a personal diffuser wherever you go. Calm yourself down, and your skin will calm down too!
6. Watch what you eat and drink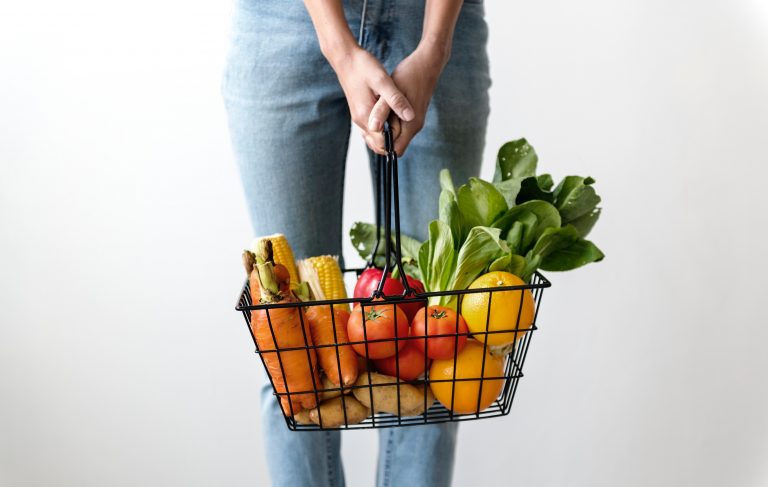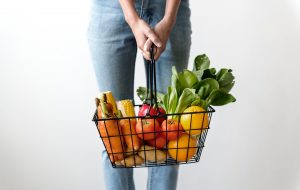 Eating healthily is good for your body and your skin. Increase your intake of vegetables, fruits, nuts, beans, food containing vitamin A, B, E, C and omega-3 fatty acids to ensure your body and skin stays healthy. While antioxidant-rich food such as tomatoes, beetroots and spinach will nourish and protect your skin against free radicals.
Sometimes sensitive skin is caused by overly dehydrated skin, so make sure you drink enough fluids to flush out the toxins. Add lemons to pure filtered water for more health and beauty benefits such as improving digestion and relieving bloating. It's also proven to give you that clear, supple skin!
On the flip side, processed food should be consumed in moderation. Too much alcohol and caffeine can also dehydrate and increase skin sensitivity. Is your skin allergic to any type of food? If you're unsure, go to a clinic and have your allergy test taken to discover which food item could cause a reaction in your skin.
7. Choose skincare products that are formulated for sensitive skin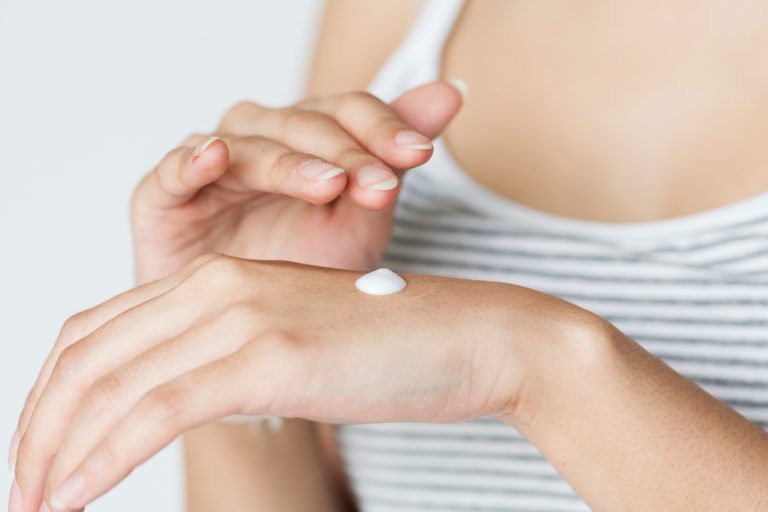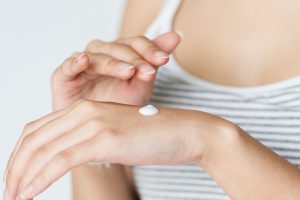 As much as you may want to get the hottest new skincare products on the market, you must understand these products may do more harm than good for your already sensitive skin. Choose products that are fragrance-free and include antioxidants or anti-inflammatory natural ingredients such as oats, white tea, aloe vera and calendula extracts. They are not only suitable for sensitive skin but also bring health benefits for you inside out.
Avoid products made of harsh ingredients such as alcohol, alpha-hydroxy acids, glycolic acids, retinoids or L-ascorbic acids. They should also not contain any rough exfoliants like microbeads or scrubs as they can further irritate sensitive skin.
8. Less is always more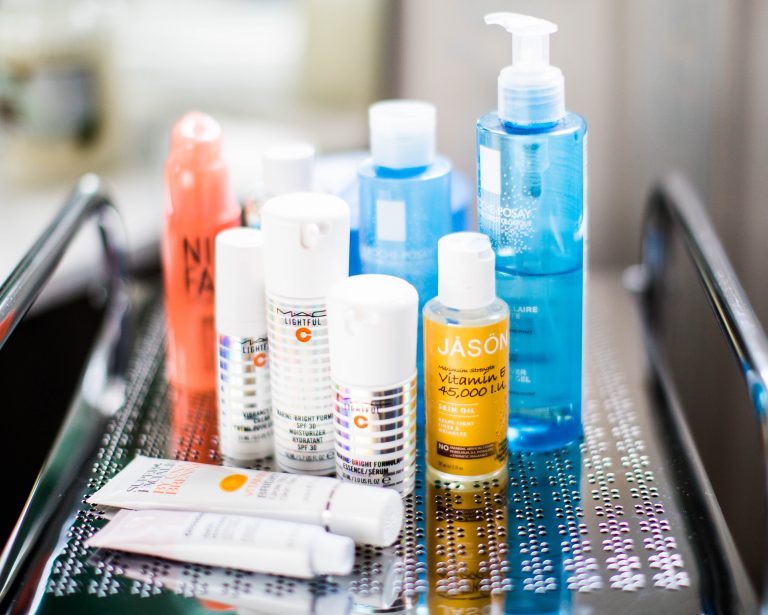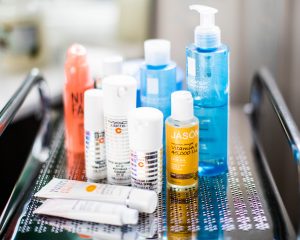 Are you someone who uses tons of skincare products in your daily skincare routine and thinks more is better? Well, that's not necessarily the best approach. In fact, an overload of skincare products may result in skin irritation, doing your skin more harm than good, especially if you have sensitive skin. Instead, invest in good quality skincare products and use a maximum of three at any one time.
9. Use makeup products suitable for sensitive skin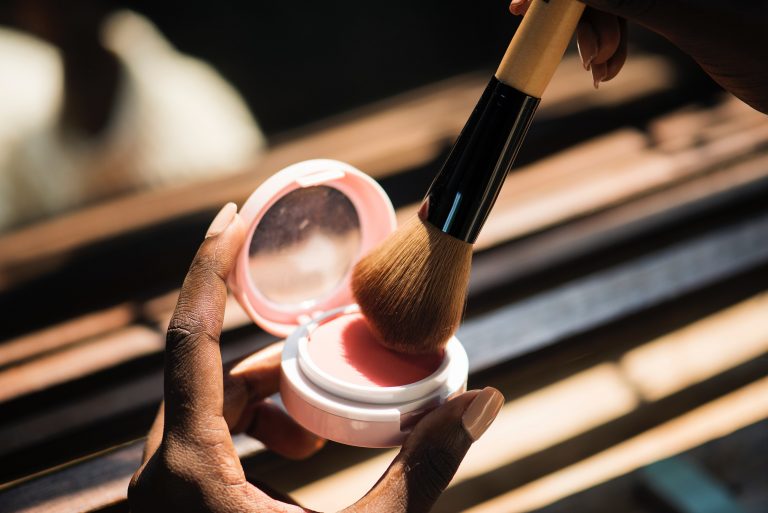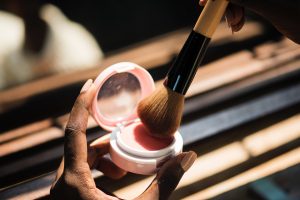 If you have sensitive skin, here are some tips and recommendations when using cosmetics:

Use

mineral makeup

products as non-mineral makeup often contains harsh ingredients that may trigger a skin reaction. For instance,

Jane Iredale

makeup products are a mineral favourite! For those who prefer drugstore cosmetics, we recommend

Physicians Formula

products which come dermatologist recommended

Wash your brushes and sponges frequently, preferably after every use

Dispose of old and expired makeup as they may become contaminated! Most makeup products have a Period After Opening (PAO) symbol that acts as a guideline for when you should dispose of the product after opening it. As a general rule, facial products such as foundations can last approximately 1 year, eyeliner 6 months to 1 year, mascara 3 to 6 months and lipsticks can last approximately 1.5 to 2 years.
10. Find clothes that are comfortable against your skin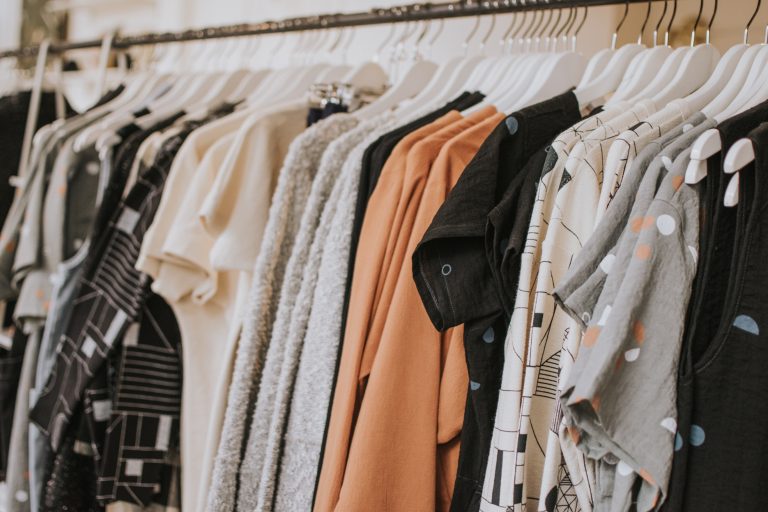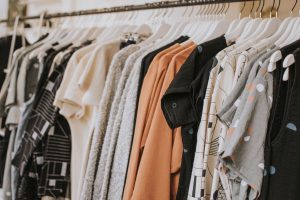 For those with sensitive skin, I'm sure you understand when we say that certain fabrics can cause the skin to itch or bring discomfort. Avoid synthetic fabrics such as nylon, which can feel rough and uncomfortable on your skin. You should always opt for breathable and smooth fabrics. Silk and cotton are great examples of natural and soft clothing materials. They're smooth and keep moisture away from the skin. Though wool is made up of natural fibres, it might not be ideal. Depending on its type and how it's made, they can often feel coarse and scratchy for sensitive skin.
Design of the clothes is another important factor you should take note when shopping. Certain designs come with sequins or metal embellishments like nickel, which can irritate your skin further.
Keep in mind to always wash your new clothes before putting them on. We know it's tempting to wear your new clothes as soon as you get them, but they may still contain residual dyes, fragrance and other chemicals from the manufacturing process. Trust us, you wouldn't want these chemicals on your sensitive skin!
11. Consult a dermatologist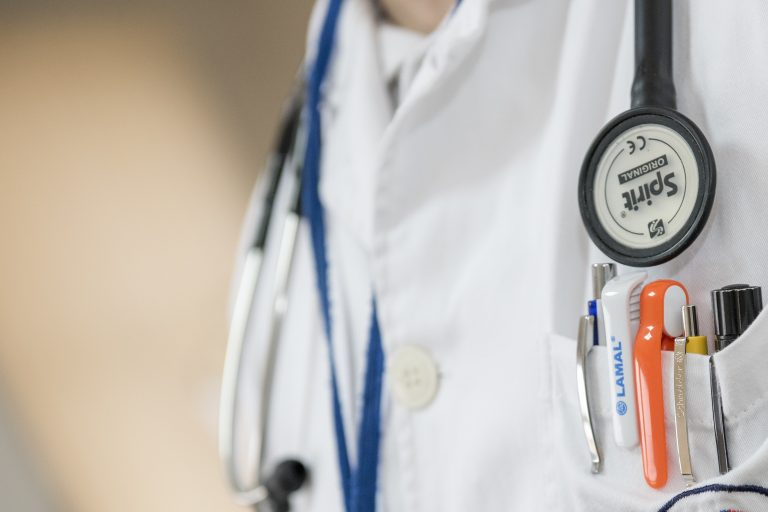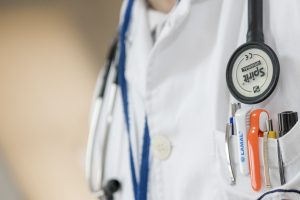 Tried all the above but your skin is constantly irritated or acting up? We suggest seeing a dermatologist. As many individuals experience different kinds of skin reactions, a dermatologist can provide you with an accurate diagnosis and treatment plan for your skin. You could have a specific skin condition, whether it's serious or not, you can never go wrong consulting a dermatologist.
We hope you find this guide helpful in coping with your sensitive skin. If you're one of the lucky ones who don't face this problem, good for you! However, do check out our guide on the things you need to know about skincare in your 20s! Proper skincare is still a must for everyone! For those into Korean skincare products, we've rounded up the best Korean skincare products to add to your stash!
Cheers to having better skin in 2019!