From developing enterprises under the public service to spearheading payment solutions for the e-commerce space, we unpack the motivation and tenacity behind starting a career in a different sector.
We met with Elsia, from the Shopee Regional Operations team, who took that leap of faith. Here are her tips for those who are looking to make a career switch and join the tech industry.
---
Tip 1: Find out what motivates you. 
Elsia (E): Previously, I worked as a Development Partner at Enterprise Singapore, where I helped Lifestyle & Consumer SMEs digitalise and grow their businesses. 
It was very fulfilling and rewarding to be able to empower small businesses and kickstart their digitalisation journey from the ground up. 
Both the public and private sectors definitely have their fair share of challenges and fulfillment. For me, I realised that on top of deeply enjoying how purposeful my work felt, I wanted to experience being in a new environment – one that differs in its dynamism and pace.
That's when I started to look around for opportunities elsewhere, where I could gain the same fulfillment I found from helping small businesses.
Identifying my motivations eventually led me to apply for a job with Shopee, where I was able to leverage some of my current skills, including stakeholder and project management, to a place where I could still uplift businesses through high-impact projects.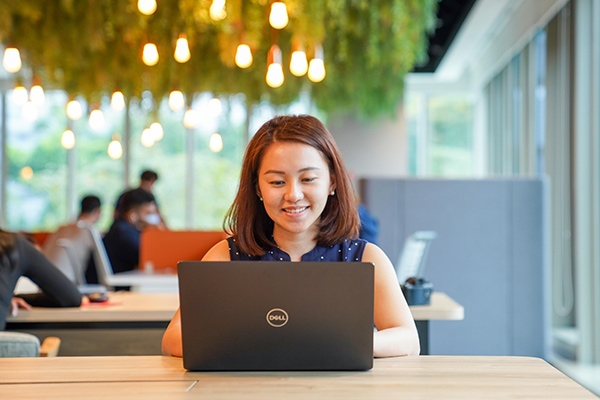 Tip 2: Identify your Strengths & Weaknesses.
E: I took some time to reflect on what I wanted to achieve in my career, and how I was going to get there. 
My impression of Shopee's working culture was one that was vibrant, fast-paced and data-driven. I was immediately drawn to the idea of working in such a dynamic environment, and wanted to prime myself as an ideal candidate for such an environment.
Knowing that Shopee had troves of data to work with due to the nature of e-commerce, I joined a Data Science bootcamp to help me hone my skills and give myself the edge I needed to hit the ground running, should I secure the role at Shopee.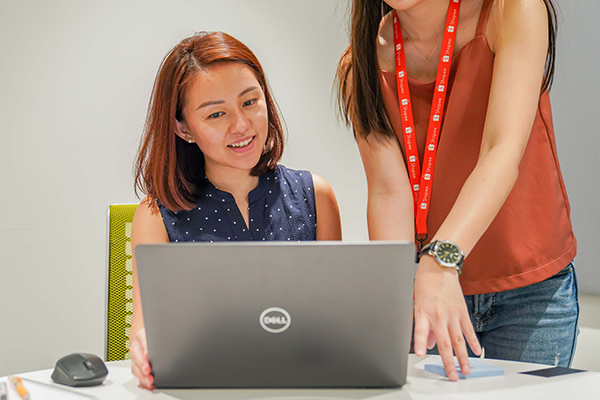 Tip 3: Dare to Ask Questions.
E: In my current role in Shopee, I help to ensure that our users are able to successfully pay for the items that they want to purchase. I build dashboards to monitor payment success across the region and liaise with regional payment providers for partnership opportunities.
Coming into the team, I was initially hesitant as to how I was going to make the transition from my previous working style in the public sector, to the fluid, ever-changing one in Shopee. 
However, with the advice and guidance from my team, I was able to quickly adapt to the new environment. At Shopee, diversity and inclusion are core elements in the culture and are strongly celebrated. As such, my team members have very diverse backgrounds, nationalities, and work experiences, and I was able to gain new perspectives in a very short period of time. 
I took the initiative to book my colleagues' time to ask questions, propose new ideas, and ask for feedback. I was grateful to receive help from not only my own team members, but from other teams such as the Engineering and Product teams as well. 
Tip 4: Be Open to Feedback.
E: One really important thing I learnt during my transition was to stay humble and adaptable. Committing myself to keeping an open mind was definitely something that helped me assimilate into my role and the team quickly and efficiently. 
It's perfectly fine to make mistakes along the way. What you should focus on instead, is how to learn from your failures, adapt quickly, and improve. 
Even when I'm faced with uncertainties, I will still attempt to start on a project and gather feedback through regular check-ins with my team lead. 
One highlight of my #LifeatShopee is getting to attend our in-house Learning & Development courses. Shopee has a wide range of courses and workshops that aim to build employees' soft skills and technical skills – employees of all levels can sign up for these courses. A personal favourite of mine is the personal development course, 'Growing through Feedback', and the more technical courses which help to build up my hard-skills.  
The insights I've gleaned from those courses have helped me numerous times in my role. When I'm brainstorming for solutions, or starting a new project, the technical know-how and disposition to seek feedback has allowed me to face the unknown confidently.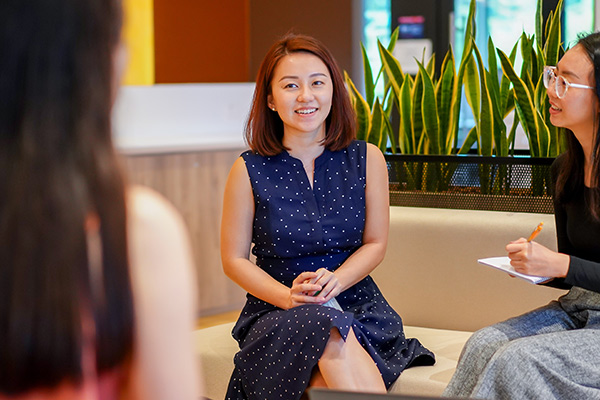 Tip 5: Never Give Up.
E: It's easy to get daunted by the uphill climb when making a career switch from the public to private sector, especially since it feels like you're going up against unfamiliar challenges in unexplored territory.
Find out more about the role or industry by reaching out to others via social media platforms like LinkedIn, and your own personal connections. Ask them what a day in the life of their work is like, and what skills are required to make it in the industry. 
Try building the skills through online courses like Udemy or Coursera, or even take advantage of free resources like Youtube! Once you've covered your bases, start working on a portfolio and gaining the necessary experience you need. 
My biggest piece of advice to anyone out there who's planning to make the jump like I have, is to keep working at it. The journey may not be easy, but it sure is rewarding once you find something you truly enjoy doing. 
---
Elsia's journey, background and story is one that is echoed by many equally talented and diverse individuals in #TeamShopee. 
At Shopee, we commit ourselves to developing future tech talents and leaders in the e-commerce and tech industry. 
Join the Shopee team.
Check out our other Shopee Insider features here. 
The Sea x Infocomm Media Development Authority Company-Led Training (CLT) programme serves as an additional training programme for our full-time employees to accelerate their professional development through highly-skilled, technical roles at Sea and Shopee.
It is open to both Singaporean fresh graduates and mid-career professionals. Join our CLT programme by applying to any full-time roles relating to Product Management, Software Engineering, User Experience Design or Business/ Data Analytics at Shopee. Find out more about the CLT programme here.
*All photos were taken before the implementation of COVID-19 Safety Measures.