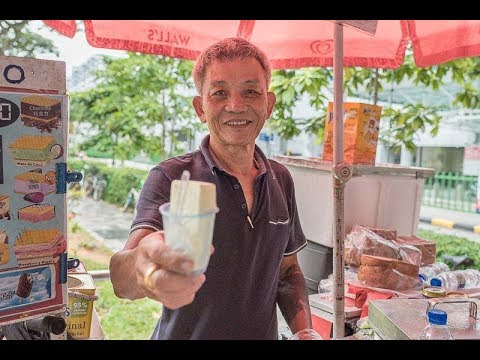 We're pretty sure you've seen or heard about the ice cream uncle at Lavender MRT station. But, other than being the nice uncle that gives out free ice cream on his 70th, 71st and 72nd birthday, how much do you know about Uncle Jimmy?
Since we're going to be giving out free ice cream together with Uncle Jimmy on 4 August, we decided to drop him a visit at his spot near the Immigration and Checkpoint Authority (ICA) building to find out more about his entrepreneur life.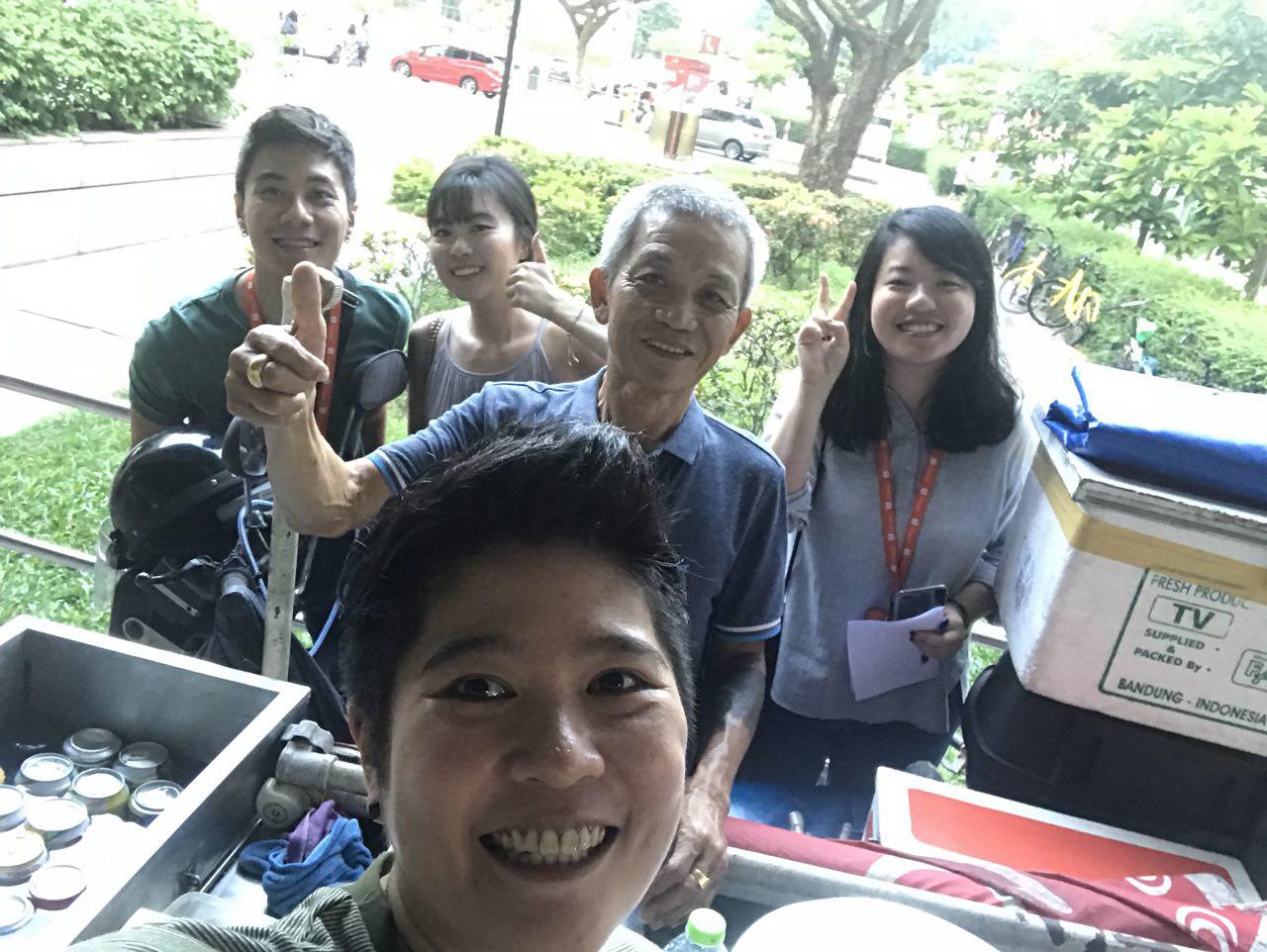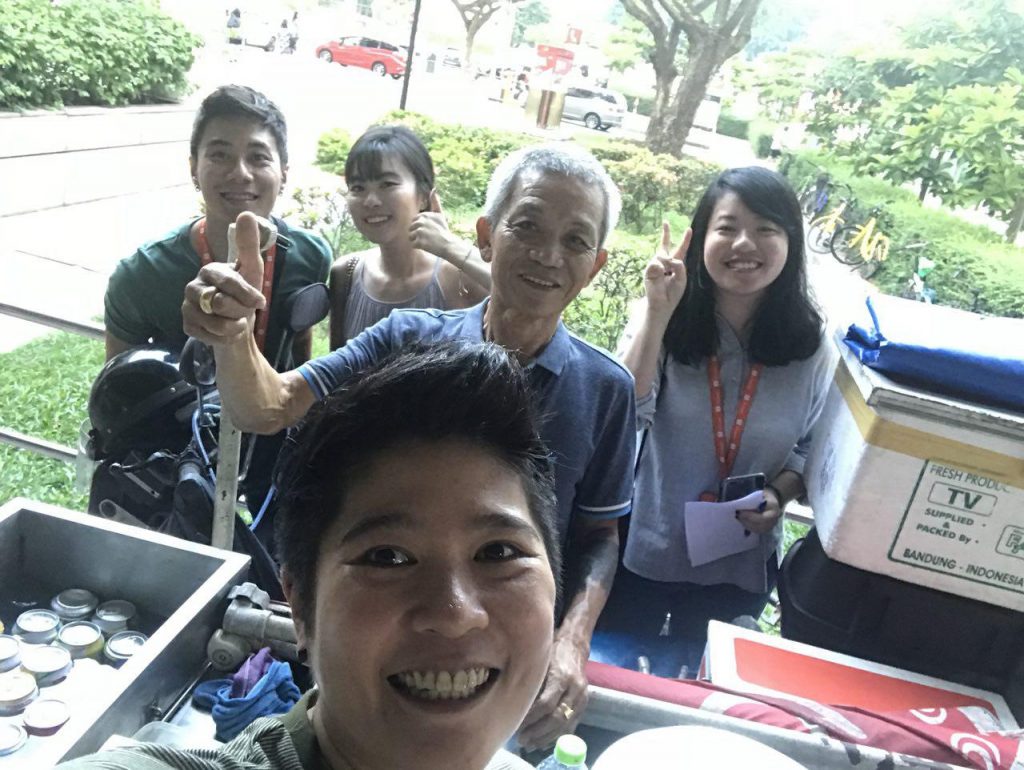 Amanda: Many people always wonder what it's like to sell traditional ice cream. Can you share what's a normal day like for you?
Uncle Jimmy: I normally wake up 7 in the morning on weekdays and then I'll drive to Bukit Merah to get my water and ice cream. Then I'll drive here to set up my store at around 1pm.
A: Oh, then why not just set up your store at Bukit Merah to save time?
UJ: No la, I choose Lavender because it's nearer to me. My house is just at Whampoa! Besides, Lavender not bad. Got shelter, not so hot also!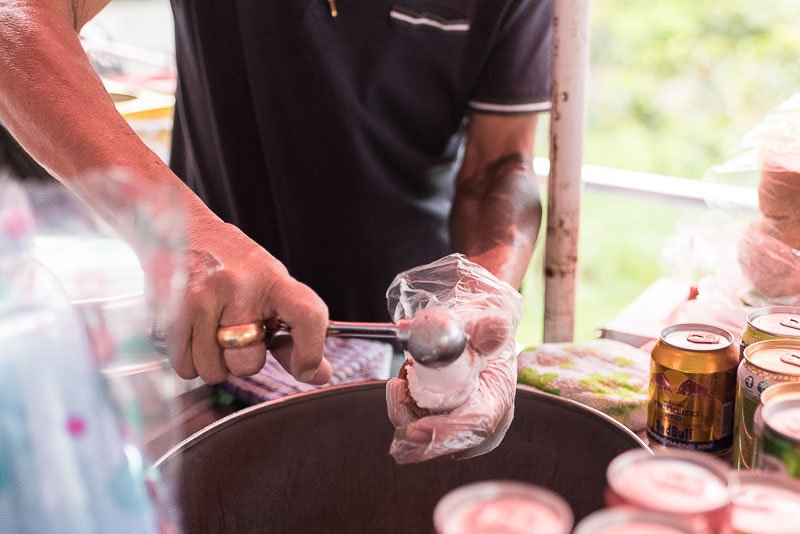 A: So, what did you do before selling ice cream? Why did you decide to switch careers?
UJ: I used to drive a taxi before I started selling traditional ice cream. But, due to my declining eyesight, I had to stop driving. I actually wanted to try gardening but realised that it wasn't that good of an idea for a 60-year old to be lifting heavy pots ah.
A: You've been in this trade for 15 years, what was the most memorable thing you've experienced?
UJ: *Laughs and points to the picture pinned onto his ice cream cart* It was when Cecilia Cheung visited the ICA building a few years back. Other than her, I've also met famous Mediacorp artistes and even Dr Tony Tan!
A: Woah, that's a lot of people! So, is meeting famous people the main draw of your job? Or, what's the best part of your job?
UJ: No lah! It's also all about meeting new people every day and this also makes me happy. Which is also why I've been giving ice cream out for free for my birthday for three years, and also at public events like Hair for Hope! Actually, even when I was driving taxi, I used to give free rides you know!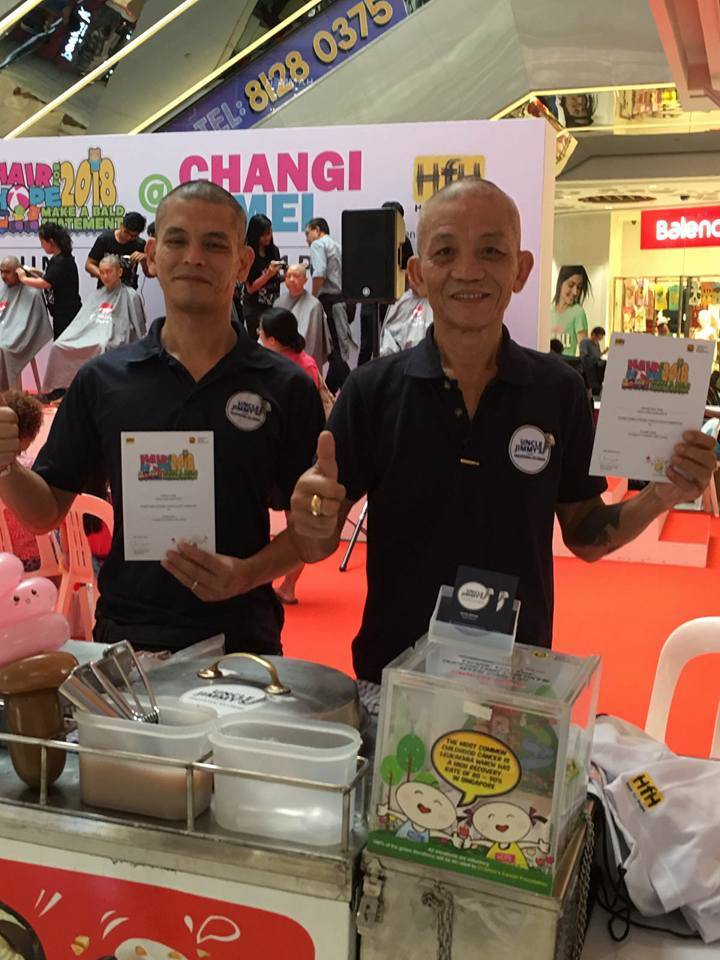 A: Woah, uncle why we never meet you before on the road! Anyway, will you be there for the upcoming Hair for Hope event?
UJ: Unfortunately, I won't be there for the one held at Vivocity because the shopping centre doesn't allow. Also, because now I don't have much hair to give now ah… *points at his short hairstyle*
A: If anyone wants to come and eat your store's ice cream, what is the least crowded timing?
UJ: If can, don't come at 4pm! That's when all the ICA people pang gang. So I'm the busiest then! I'm normally open from 1pm to 6pm from Monday to Fridays.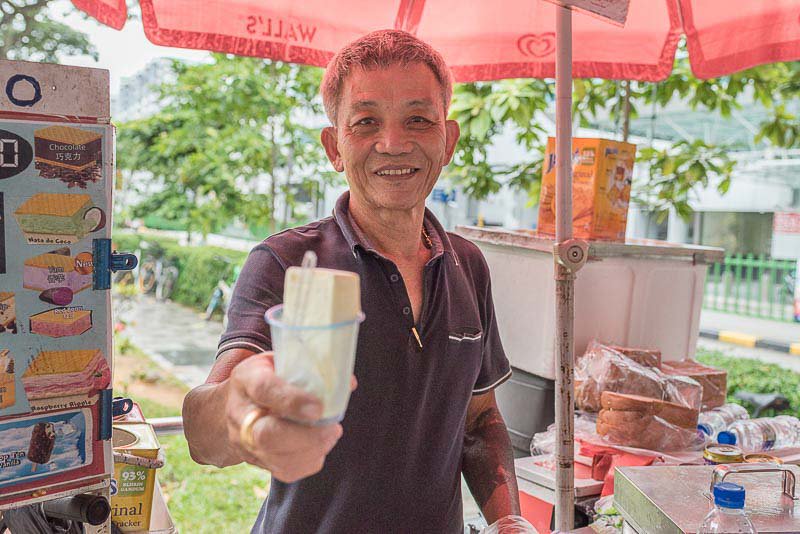 A: Just for our readers, can you share what is your favourite ice cream flavour and combination?
UJ: Sweet corn! If I'm hungry, I'll choose bread. But if I'm not, then I'll eat it plain!
A: After being in the business for this long, what is the most popular flavour at your store?
UJ: Definitely Chocolate, Chocolate Chip or Raspberry. And together, with bread.
A: So uncle, if you're not selling ice cream, what will you be doing?
UJ: I'll be singing karaoke lah! I'll go to the CC (Community Club) every day to sing.
A: What is your favourite group and song?
UJ: The Bee Gees! *continues to belt out "Don't forget to remember me"
A: That was beautiful! Before we end this interview, what is the one advice you'll give to young people these days?
UJ: Very hard to say ah. But I always tell my grandchildren to be happy. You know the saying? Don't worry, be happy! Hua hee dui hoi lah! (Trans: Hokkien saying for happiness is key).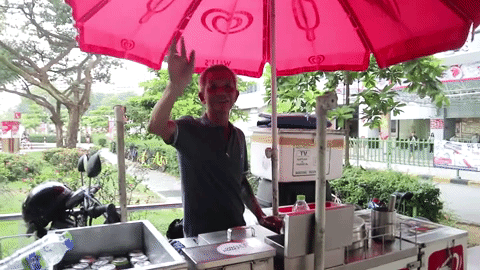 Watch a snippet of our interview with Uncle Jimmy here:
Want to meet him in person and get your favourite traditional ice cream from him for FREE? Now you can! Simply head over to the area outside the H&M building at Somerset on 4 Aug from 1 to 5pm. Flash your Shopee App and redeem a sweet treat on us 😉 See you there! P.S. While stocks last!
---
New to Shopee? Get $7 off (min. spend $15) with code*: UNCLEJIMMY
*TNC Applies. Valid for new users from 31 July to 7 Aug only.