Fashion can get amazingly ridiculous sometimes. From lace shorts for men to hairy chest swimsuits, it's impossible to get through the list without questioning why these unique fashion pieces even exist in the world of apparels!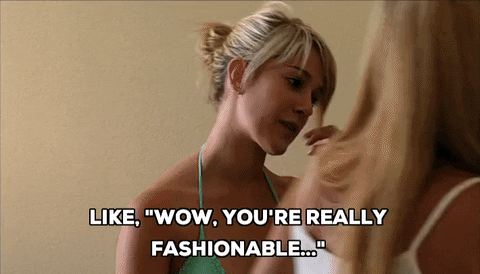 Here are 17 ridiculous clothing items that you can buy right now, but probably shouldn't. We're not making this stuff up, people. You've been warned!
We guess the benefit of this is that you'll never feel alone? These creepy Hulk hands will always be there to give you a… hand.

(notjustalabel.com)

When you got a business meeting to attend in the day, but gotta party hard in the night. Here's why you should never mix business with pleasure.

(farfetch.com)

The Hairy Chest One Piece Swimsuit actually captured international attention by confusing the whole internet. If you want to make heads turn, this is definitely one way to do it.

(belovedshirts.com)

Celebrate dad bods all around the world while carrying your personal belongs with the Dad Bod Fanny Pack.

(buzzfeed.com)

Psst, you can get something similar on Shopee here.

"Fishes are friend, not food!" If you feel the same, show your love by strutting your stuff in these Fish Slippers.

(buzzanything.com)

Psst, you can get something similar on Shopee here.

Someone just took "oversize" to a whole new size with an Oversized Jumpsuit.

(ssense.com)

Because nothing is more attractive than having your love handles exposed in a pair of Cutout Jeans.

(topshop.com)

We can't imagine how sweaty it'll get wearing this pair of See-Through Plastic Jeans in Singapore's weather. Eeek.

(boredpanda.com)

The Cold Shoulder Jacket – a jacket that doesn't keep you warm while getting on the off-shoulder trend-wagon.

(topshop.com)

Now guys, too, can join Regina George's club with the cut-out sweater trend with this Cutout Top.

(iloveugly.com)

(teenvogue.com)

Wear this Rubber Vest on a sunny day and get tanned in the weirdest way possible.

(Comme des Garçons / Selfridges)

When you want to look like you work in extreme conditions but you actually don't.

(nordstrom.com)

Girls shouldn't have all the fun, right? Because Lace is all the rage, even the guys are at it too with these Lace Pantsuits.

(boredpanda.com)

Not sure if Rihanna was messing with us when she designed these interesting Suspender Sweats.I guess we can only wait in suspense to see what other unique fashion pieces she's coming up with.

(in.puma.com)

Somebody wanted to out-ugly Crocs with this pair of sandals.

(teva.com)

Boot-dals? San-oots? We don't know what's up with these Cowboy Sandals.

(redneckbootsandals.com)

Fringed Denim Jacket – the perfect example how you should not mix fringe and denim together.

(lyst.com)
As we said fashion can be bizarre at times. Tag your favourite fashionista friend below and see what they've to say about these items!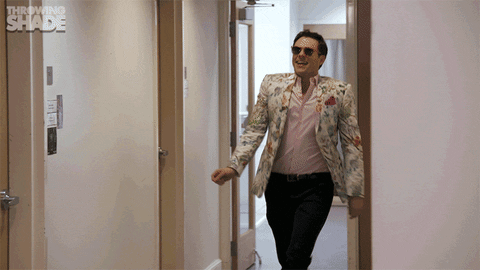 –
New to Shopee? Get $7 off (min. spend $15) with code*: TRENDS
*TNC Applies. Valid for new users from 24 to 31 Oct only!