With the school holidays upon us, students are able to get away from the load of homework and tests. Parents usually reach a dilemma as they want to keep kids stimulated and avoid stressing them out. This usually goes one of three ways: letting the kids do whatever they please, being a helicopter parent and enforcing a strict learning schedule to maximise learning or finding a good balance between fun and learning.
With the breakthrough in effectiveness of kids learning apps, you no longer have to choose one over the other. They can have fun and learn at the same time, especially with the best and most interactive learning apps for kids!
Whether it's applying critical thinking or learning important skills, we have you covered! Read on for 9 of the best learning apps for kids that will keep them entertained and learning effectively at the same time!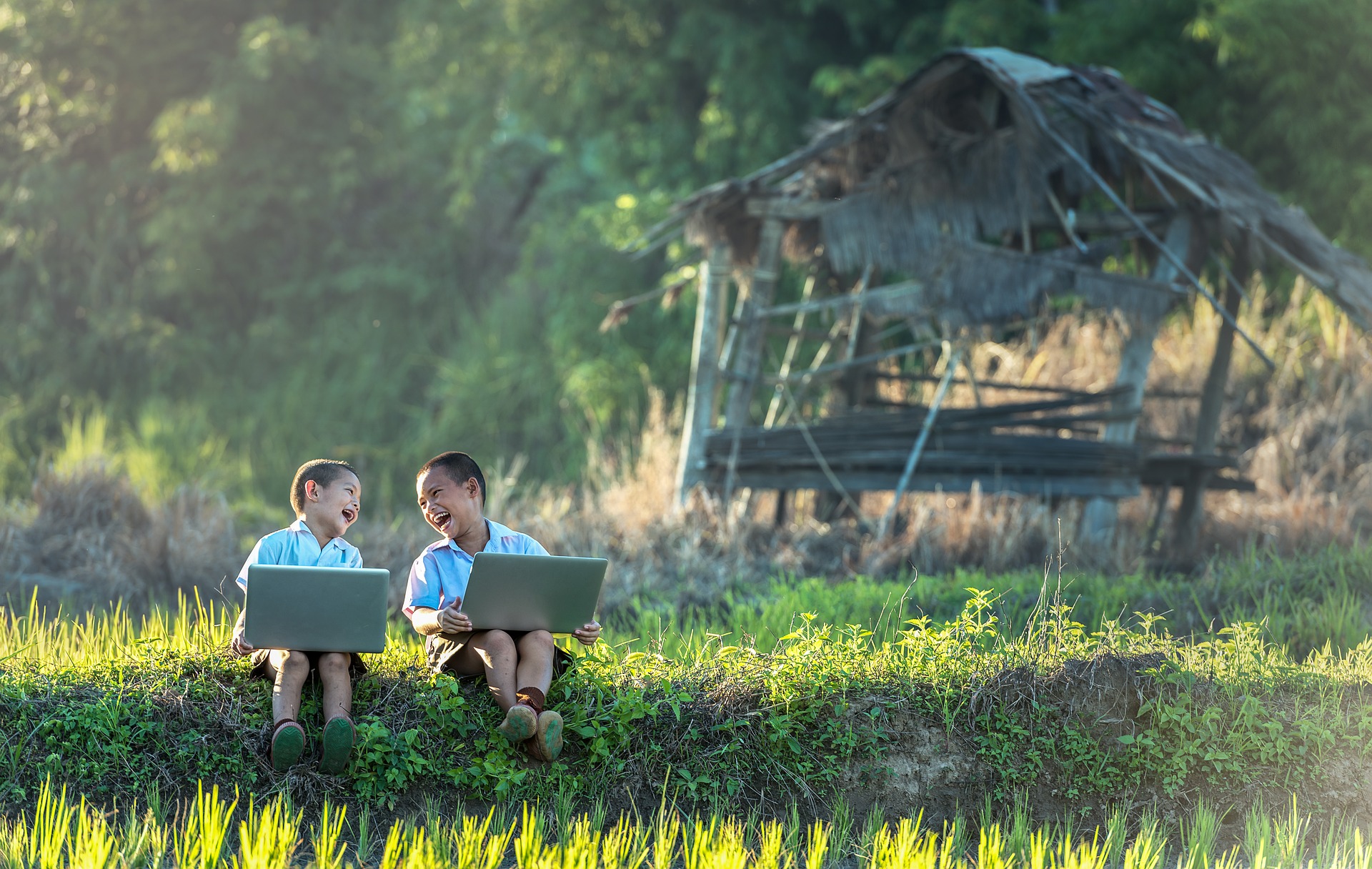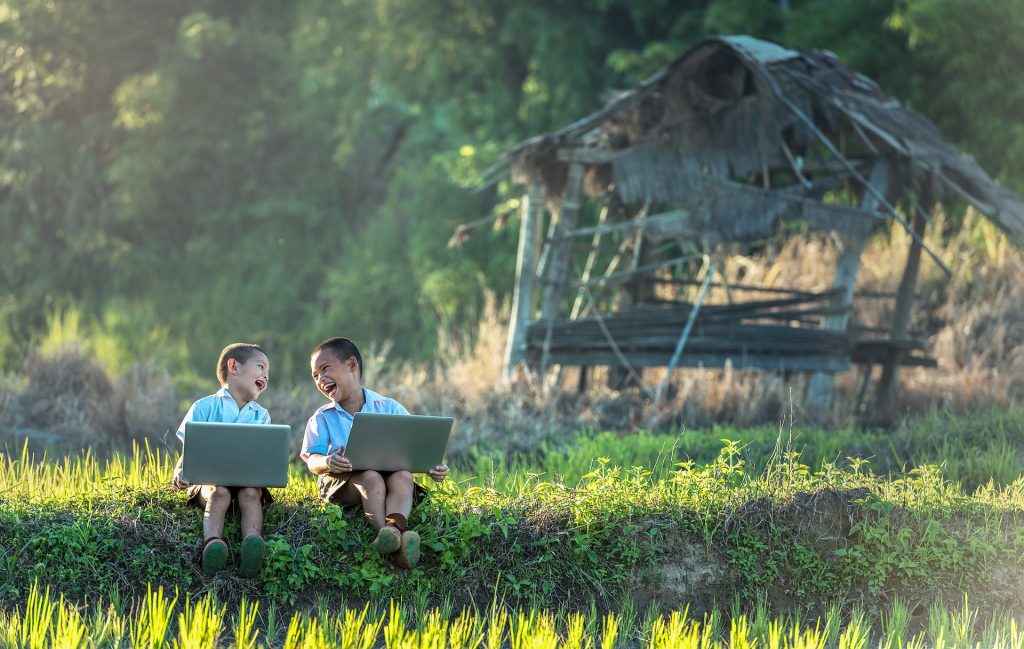 1. Duolingo
For Kids 13+ (For ages 5+ with Parental Supervision), Free With In-App MicroTransactions
Known as one of the best language learning apps for kids, Duolingo has an intuitive interface and features free lessons for a variety of languages. These include Korean, Mandarin, Thai, Spanish, French and Italian. Given that kids are capable of learning languages from the tender age of 4, challenge and supervise your kids to make sure they are able to progress through the app's more advanced interface.
Rather than simple fill-in-the-blanks questions, Duolingo also tasks learners with spelling, sentence construction and listening tests. The developers have boasted that 34 hours in this app is equal to a university semester. Definitely give this a try if you're looking to give your kids a head start.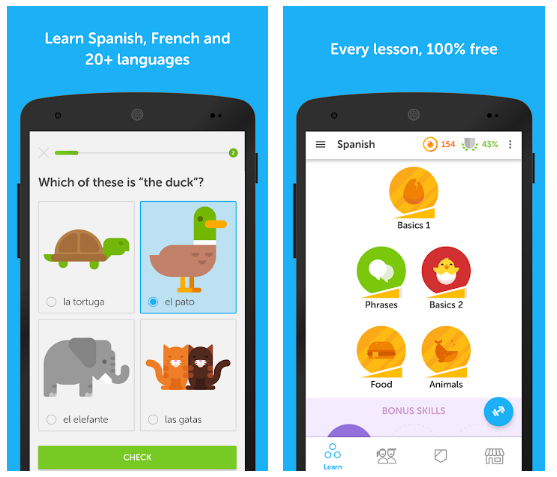 2. DragonBox Series
For ages 5+, From $6.98 onwards
Want to let your kids try a learning app that looks more like a game? Check out one of the most critically receptive learning apps for kids in terms of interactivity, the DragonBox Series. Lauded with critical praise for developing a game that makes mundane topics like algebra and geometry fun, developers WeWantToKnow have exceeded expectations to create games that keeps kids coming back for more. Inspired by the lack of proper learning tools, WeWantToKnow extensively tested their app in schools to fine tune the learning process and ensure that kids were able to independently discover puzzle solutions.
Featuring more than 100+ puzzles, the DragonBox Series emphasizes upon innovation and interaction. Check out their series on numbers and algebra with your kids and see for yourself!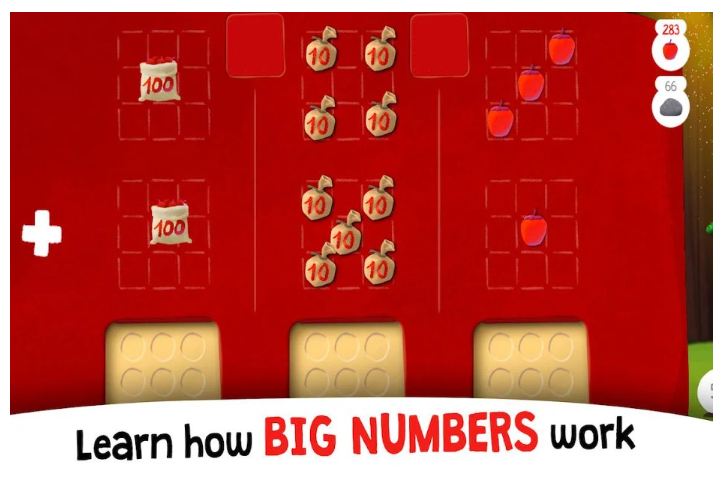 3.  Cram.com Flashcards
For ages 3+, Free With In-App MicroTransactions
For what is essentially one of the best kids learning apps when it comes to studying, Cram.com Flashcards grants you the ability to create flashcards for about any subject under the sun. This is especially helpful for visual learners who require visual aids to improve learning efficiency. The app features cross-platform syncing (convenient access across desktop, tablet and mobile), access to over 75 million flashcards that others have made and works both offline and online.
The free version gives you two folders and each folder can have up to 100 flashcards. For those who go premium, you can create as many folders as needed. However, if you only ever need to concurrently study two or fewer subjects, this will be extremely useful given the wealth of existing resources available .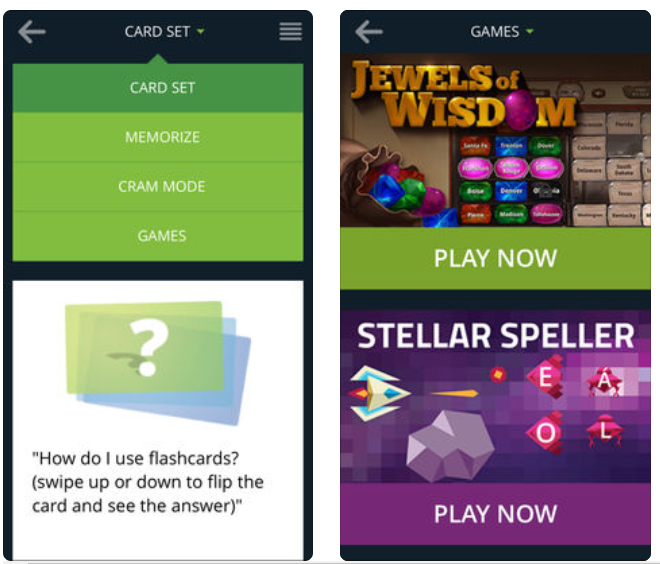 4.
codeSpark Academy & The Foos
For ages 5+, Free 1 Hour Trial With USD $7.99 (SGD $10.72) Monthly Subscription
Used by over 20 million kids worldwide, codeSpark's project-based learning encourages kids to be technology makers as they learn to code and share their own games. For example, users have to automate the care of silly pets using basic coding principles. codeSpark Academy & The Foos differentiates itself by centreing the learning experience around fun. The bright visuals and animations inspire kids to take on increasingly difficult challenges.
Given the importance of coding in today's technologically-reliant environment, this app would be a great way for kids to learn an essential skill and keep them entertained for hours on end.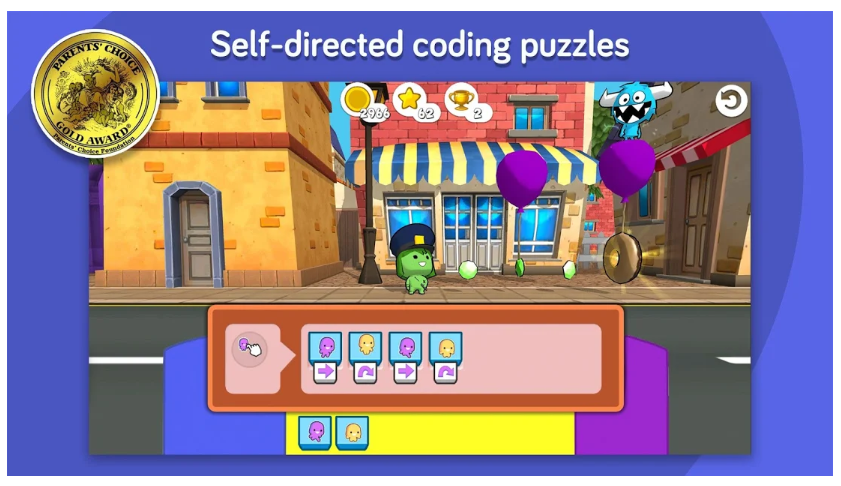 5.
Homer: Kids' Learn-to-Read App
For ages 2+, Free 30 Day Trial With USD $7.95 (SGD $10.72) Monthly Subscription & USD $79.95 (SGD $107.20) Yearly Subscription
Learning to read has never been easier with the Homer app. It builds reading skills and confidence through interactive and informative mini-games. Shown in a recent study to increase early reading scores by 74%, the app motivates kids by building upon existing knowledge and featuring interesting topics to keep them reading and engaged from start to finish. There are 5 different sections and a bonus downloadable section with colouring pages and activity books to ensure your kids are thoroughly entertained with content.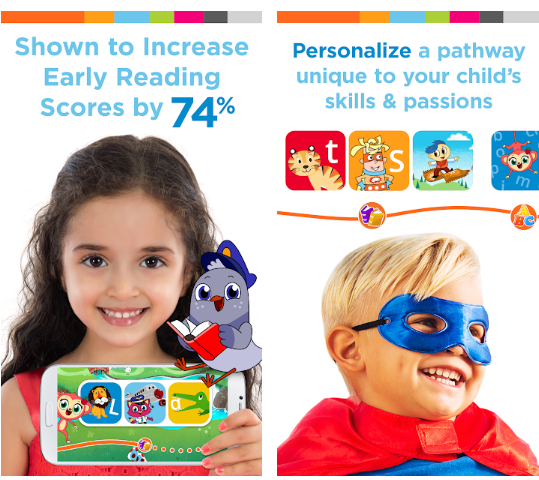 6.
Splash Math: Grades K to 5 Math Games
For ages 4+, Free 20 Problems Daily With USD $9.99 (SGD $13.40) Per Grade Level & USD $29.99 (SGD $40.22) For All Grade Levels
Splash Math is an engaging math programme that has benefited over 15 million kids. During the school year, Splash Math helps children gain math confidence and master key math skills. As part of the summer programme, Splash Math provides an excellent eight-week program that helps bridge the learning gap between grades. The app also has an extremely useful feedback system that tracks the learning progress of kids and allows parents to see what their kids are struggling with so extra attention could be given to that particular topic.
7. Google Earth
For All Ages, Free
Since its 2001 inception, Google Earth has made significant improvements to become one of the best kids learning apps for exploration. Its recent update includes 3D maps that provide an up close view of the area and the buildings surrounding it, allowing you to browse the peaks of Mount Everest or the depths of the Grand Canyon from the comforts of your personal device. Also, check out the Voyager function. It grants users the ability to read up detailed information about interesting landmarks. Kids feeling bored? Let them click the I'm Feeling Lucky function to reach a random location. With such a seemingly endless pool of locations, kids can enrich themselves with information about different corners of the world.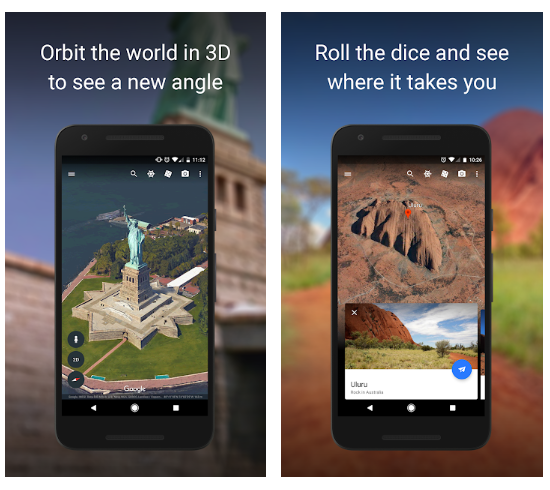 8. BitsBoard
For Kids 3+, Free With Pro Option USD $19.99 (SGD $26.86)
BitsBoard is perfect for kids who are learning to read, speak, spell, develop vocabulary and so much more. Featuring colourful flashcards, customisable boards and over 25 different mini games to choose from, each user is able to download boards based on certain desired topics and personalise the types of games they want to play. This app is a haven for kids who enjoy active learning as it  consistently provides video and audio feedback when kids input the wrong answer, healthily nudging towards the right answer. It also has the added option of allowing parents to instantly track their kids' progress through a useful feedback system.
9. Kindle App
For All Ages With Parental Supervision, Free To Download
With the explosion of e-books, there is no greater time for your kids to enter the e-book market than now! The Kindle App is one of the best learning apps for kids that makes reading easy and accessible. It includes functions like font size customisation, page turn animations and the ability to highlight and add notations. Get your kids to broaden their horizons and tap upon their imagination by starting from the 755000 e-book library! If you're looking for more free e-books outside of the existing few provided by the Kindle App, check out Project Gutenberg.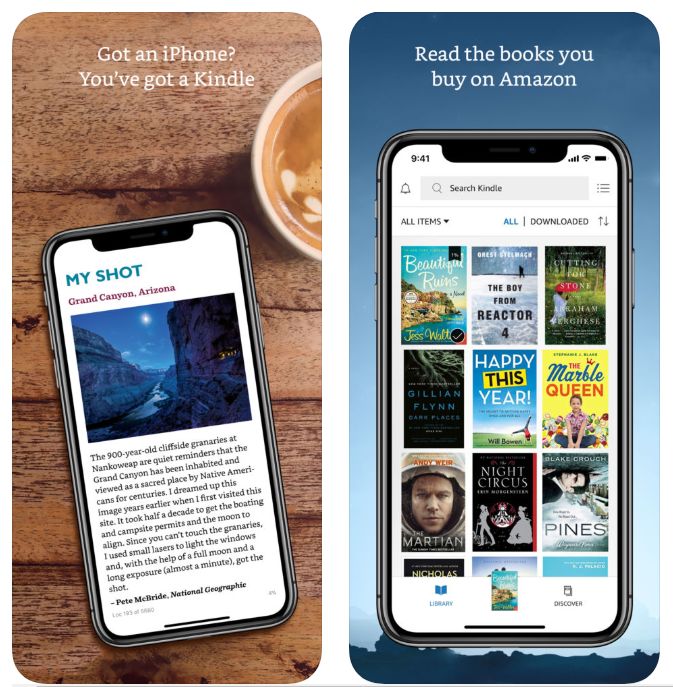 Bonus: Project Gutenberg
A lesser known site that offers a free collection of over 57000 ebooks, Project Gutenberg grants kids access to older literary classics. Check out Alice's Adventure In Wonderland and The Adventures Of Tom Sawyer and established authors like Mark Twain and Charles Dickens. These books are provided free of charge because their copyright has expired and volunteers have kindly digitised them for mass consumption.
While some of the books are recommended for older kids (10+), it is important to make these books accessible to your kids. Do take it upon yourself to be their go-to source for books and read aloud with them if they have trouble overcoming complex words. Your kids will thank you in the long run once they grow older and independently explore the world of reading with their newly developed reading skills.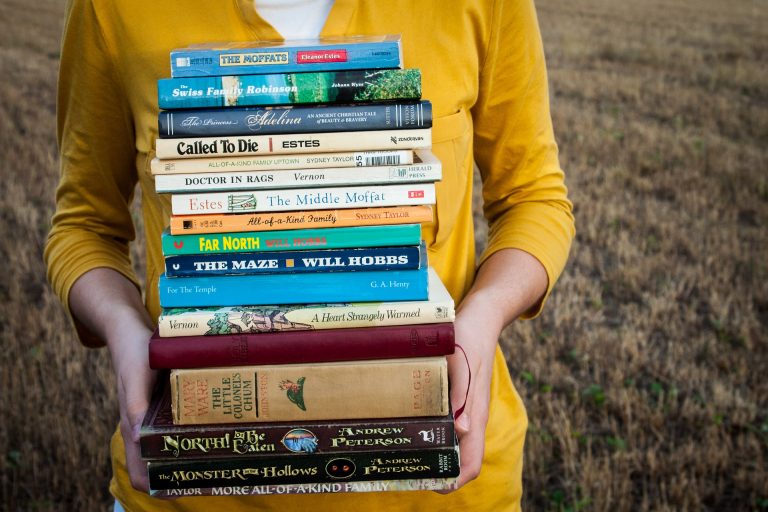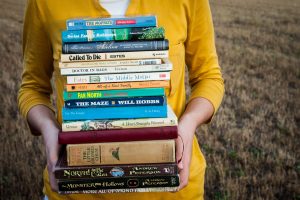 With these apps and resources, we hope you're able to make learning fun and interactive for your kids. As they recover during the holidays, they're able to learn skills in the most effective way possible. Learning is never boring, especially when you're participating alongside your kids! Also, if you're planning to travel with your kids during the holidays, be sure to cross-refer with our list of 11 Travel Essentials When Travelling With Kids to ensure you're not missing out on anything.
Know of any kids learning apps that were not included in the list? Share them in the comments below!