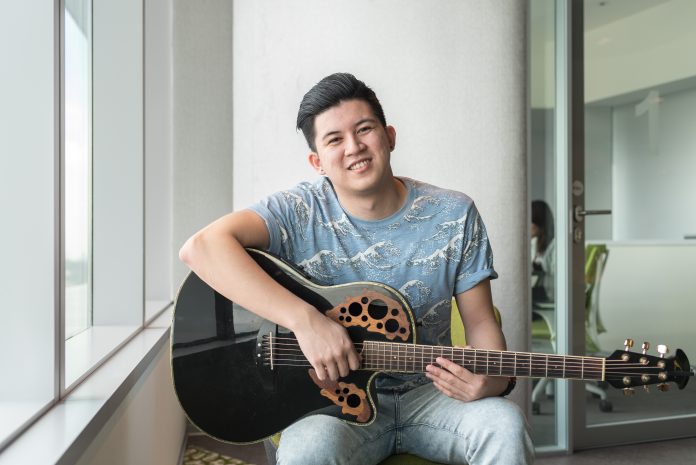 Pelagio Paolo Banez Tecson III struck me immediately as cheerful and amicable as he greeted me with a wide smile and a firm handshake.
Despite only joining the company in July 2018, he has become a familiar face for Shopee employees. Many recognise him as part of the enigmatic duo that performed at Shopee's Got Talent last year. Pelagio played the guitar while his friend sang; together, they put up a beautiful rendition of "Eyes, Nose, Lips" by Taeyang and "Girls Like You" by Maroon 5.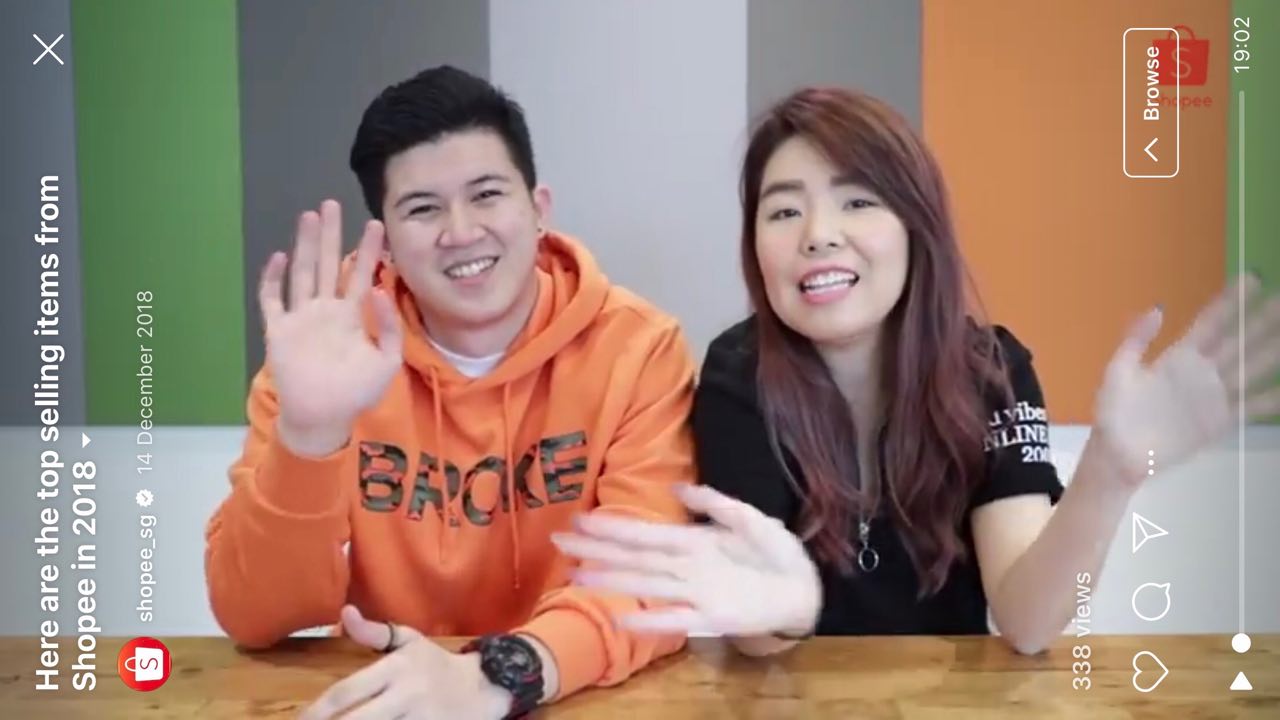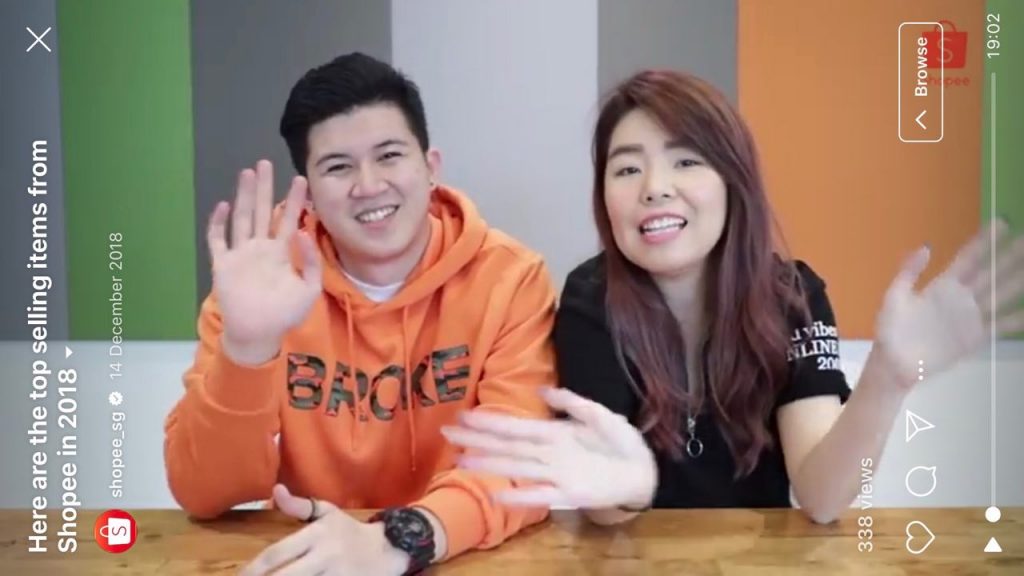 If you've been following Shopee's Instagram account, you would also recognise him as the host of several IGTV sessions.
Better known as Gio amongst his friends, he is a Campaigns Marketing Associate under the local Campaigns team. He handles "basically anything men-related", such as Shopee for Men and Men's Fashion, as well as the Electronics sector.
His musical flair is a family affair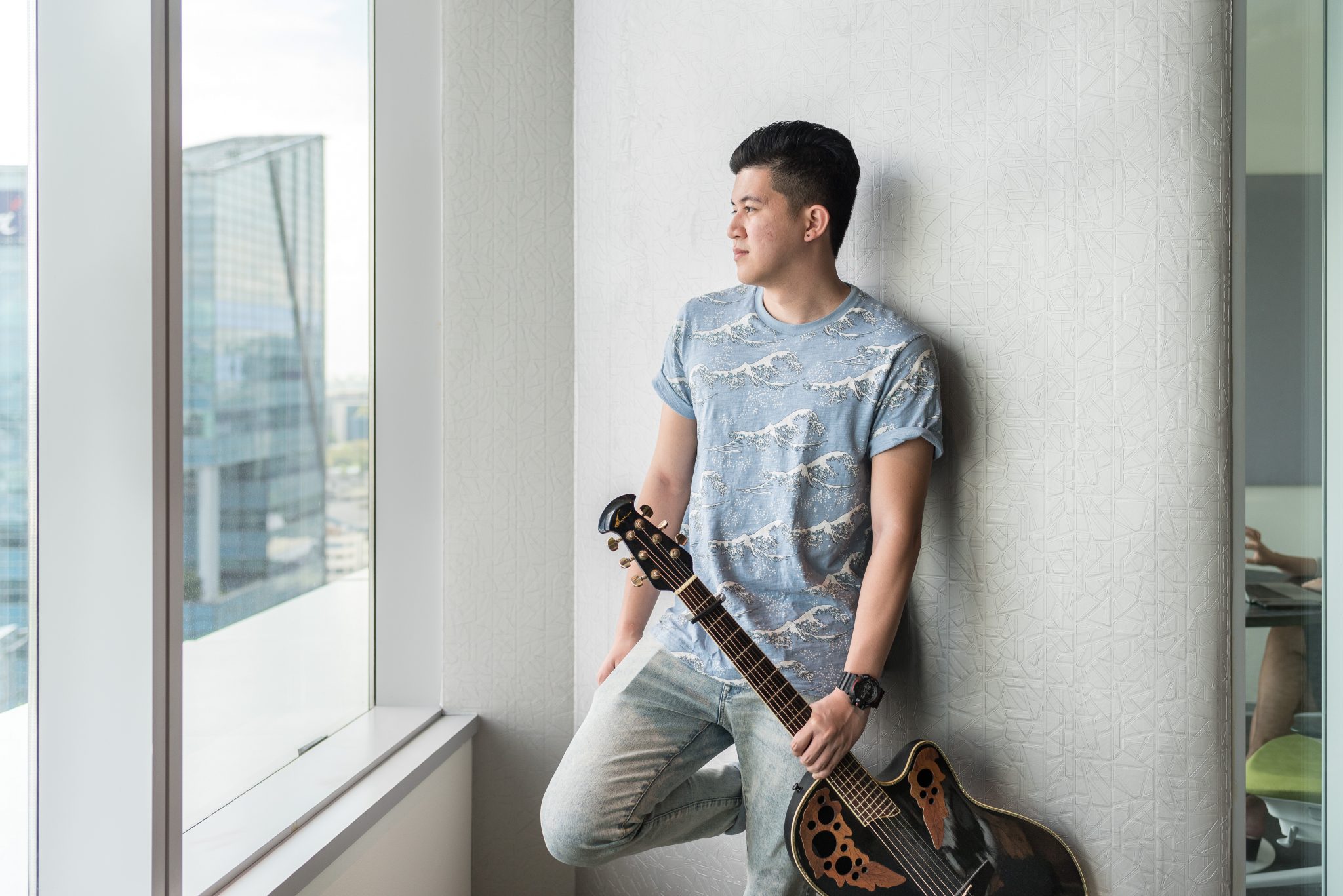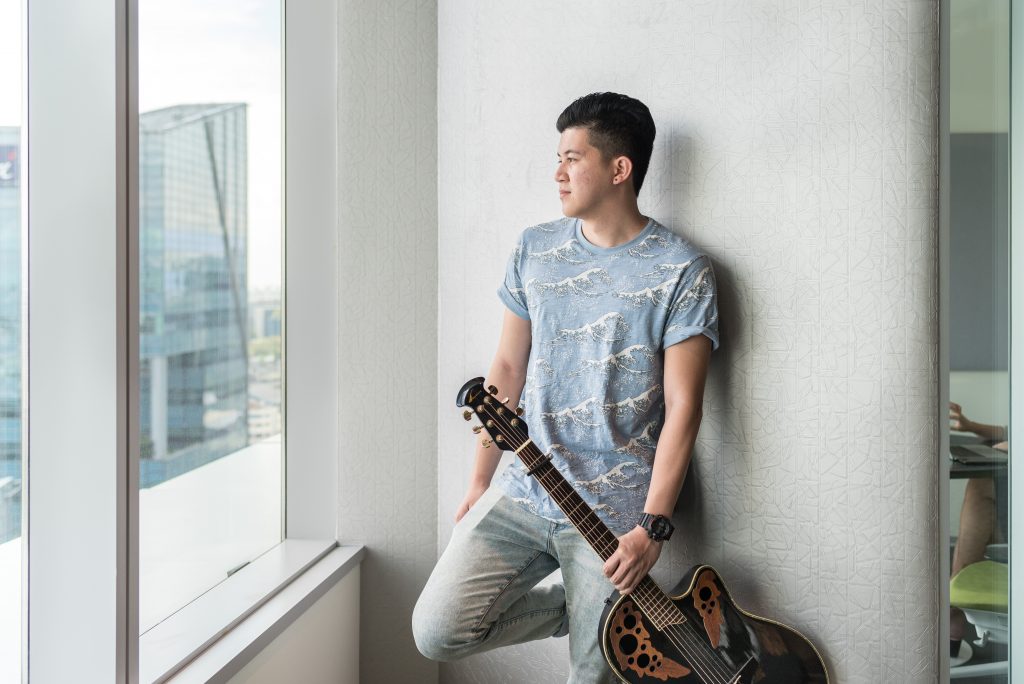 Gio's rather lengthy name sparked my curiosity immediately and he explained that he is the third in the family with this name. His father is Pelagio Junior and his grandfather is Pelagio Senior.
His musical prowess was also passed down from his family. "Filipino culture really values music," he shared, and growing up in a family where everyone appreciated music meant that he got into it quite early. In fact, he was able to play the piano and the cello at a very young age. With a rueful laugh, Gio admitted that unfortunately, he ended up losing interest in both.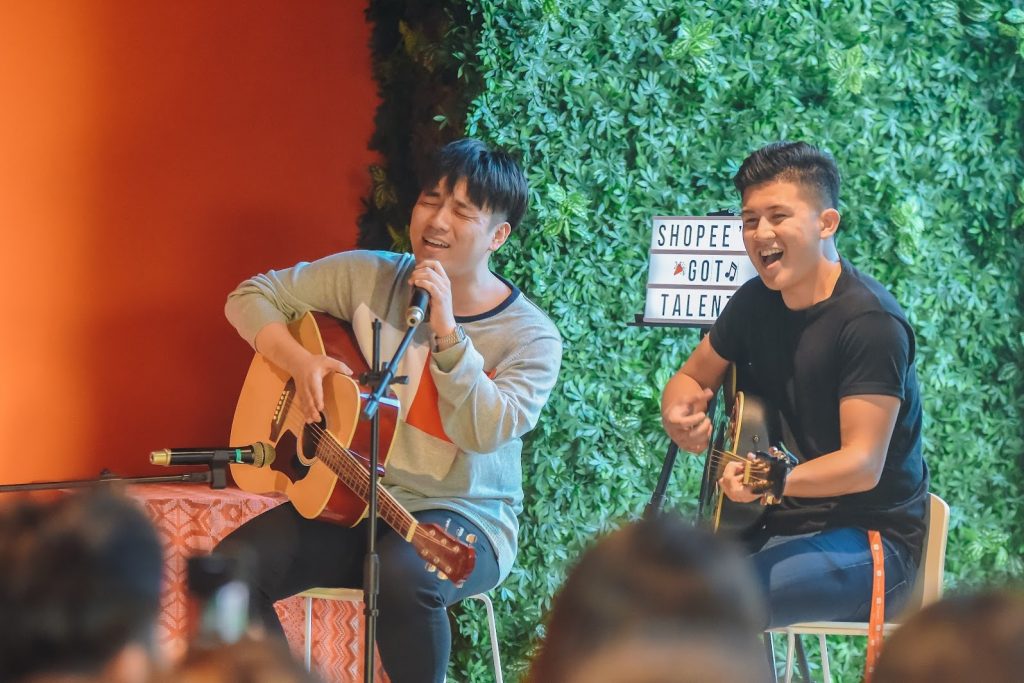 Originally from the Philippines, Gio moved to Singapore for his last two years of high school. It was there that he picked up the guitar, after deciding to try out courses that the school offered.
His incredibly supportive dad then bought him a guitar and with his innate talent, he easily learnt different chords by himself. Soon, he was playing several songs with ease. Gio recalled his first tunes being "Hero" by Enrique Iglesias and "I'm Yours" by Jason Mraz.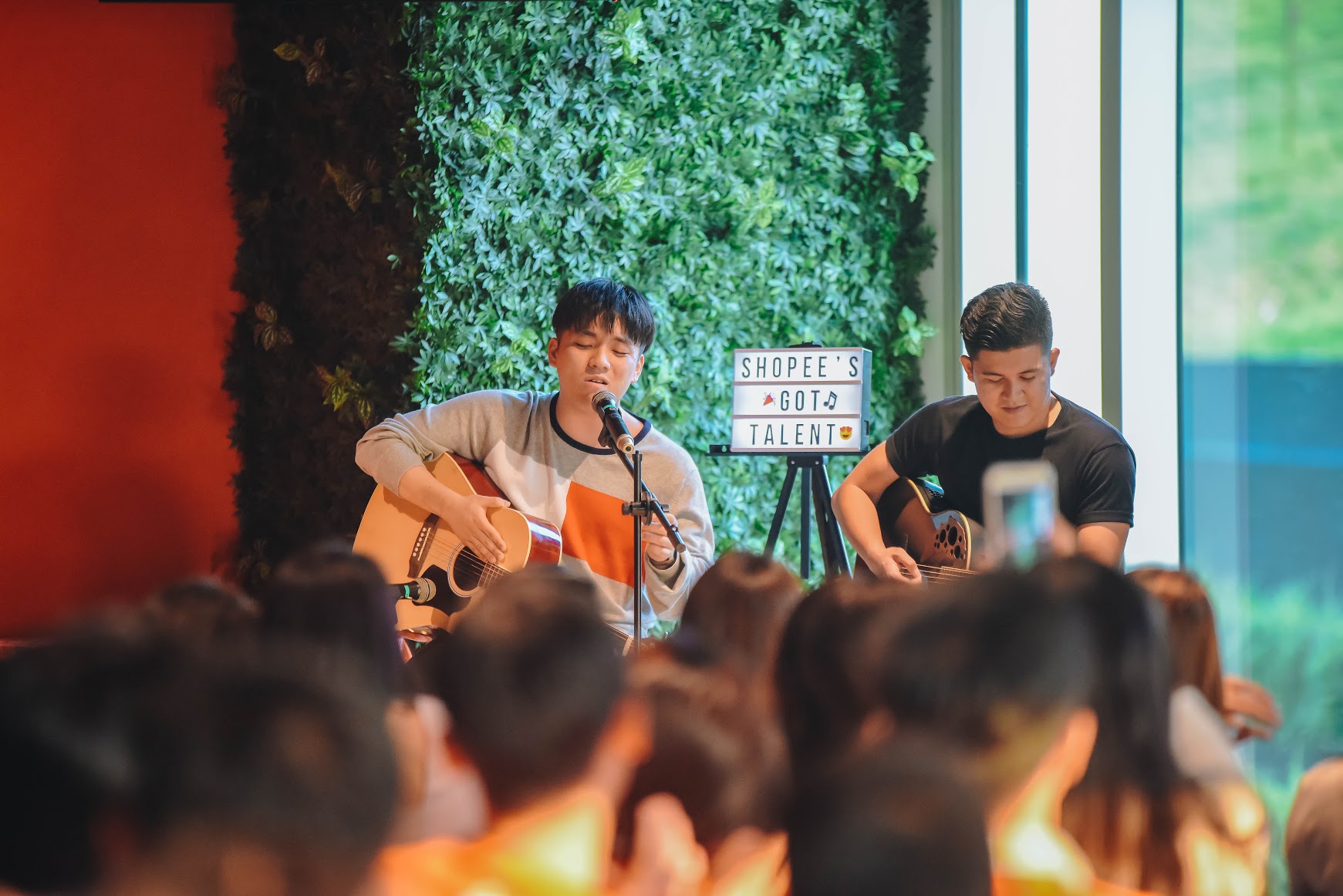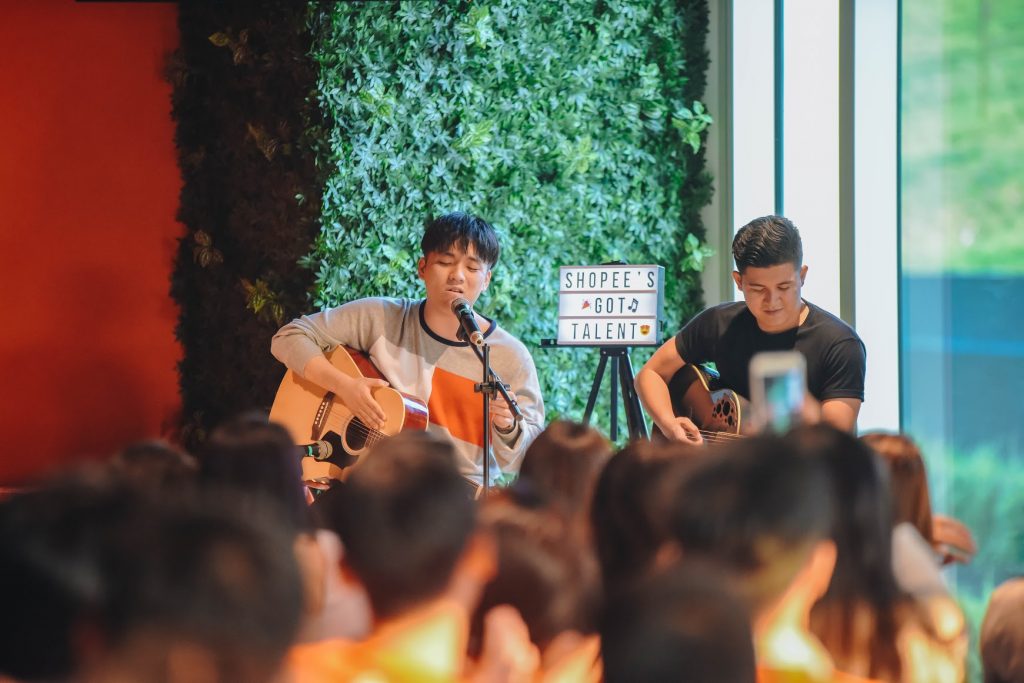 In spite of his extensive musical talents, Gio remains incredibly humble. He was quick to explain that he wasn't all that talented — for instance, he doesn't consider himself a good singer. Hence, it's often his siblings or mum singing while he plays the musical accompaniment.
For Gio, the best part about performing isn't being in the spotlight. Rather, it's about being able to entertain the audience — he loves seeing them smile or catching them swaying to the beat. It's all about watching them have a good time, he explained.
Gio and his band — still great the morning after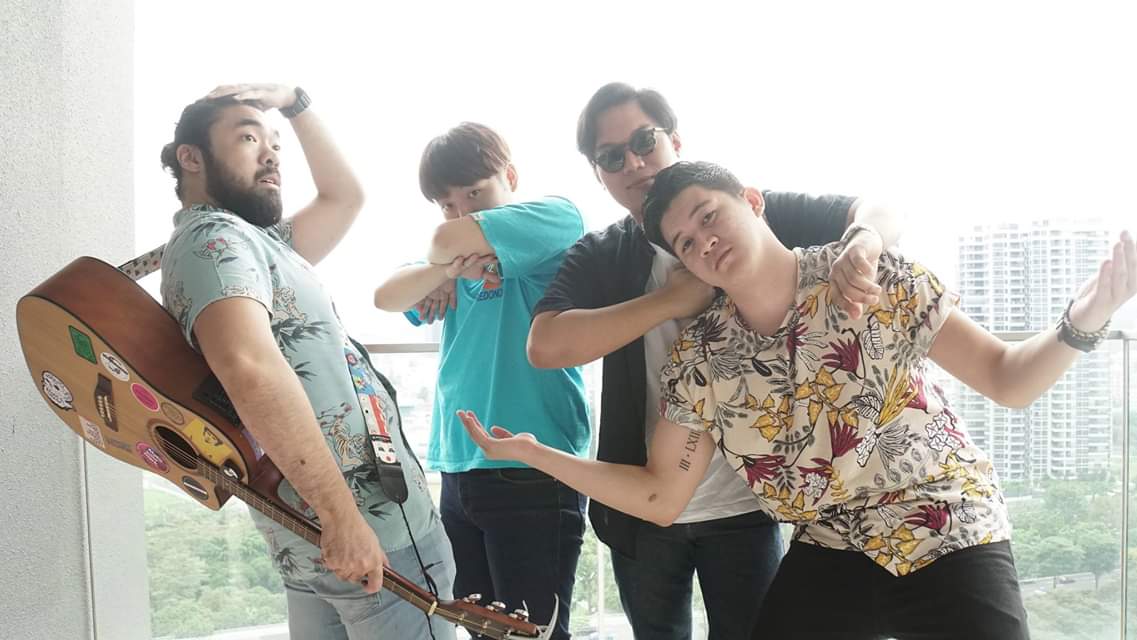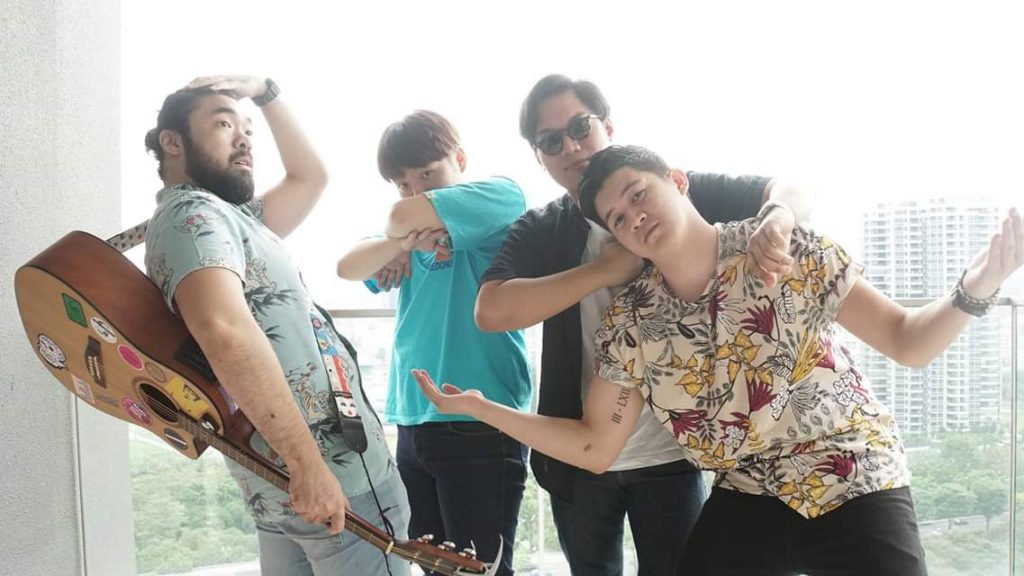 When not wowing the crowd in Shopee, the marketing associate also performs for events with his band The Morning After. Formed in his university years with a few close friends, the band was almost named Best Before Midnight. Thankfully, they reasoned that Best Before sounded too much like an expiration date. Besides, they were slightly unsure because "what if we have a gig after midnight… does that mean we suck?"
The final choice was The Morning After as "it means that even on the morning after, we still sound good."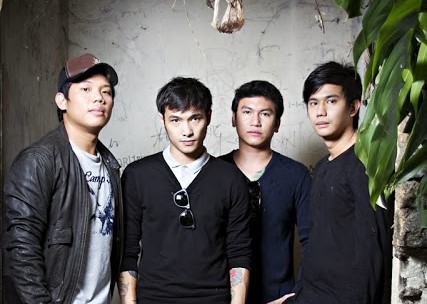 The Morning After's most exciting performance thus far was opening for Callalily, a popular rock band from the Philippines.
Callalily was having a tour in Singapore and the lead singer, Kean Cipriano, was an acquaintance who remembered talking to Gio about music. Since he was in the country, he sent Gio a direct message on Instagram asking if the latter had a band and if they wanted to perform a set. Gio, modest as always, tried to tell him that "Bro, we're not at that level yet". However, Kean insisted that it was just for fun.
The Morning After decided to give it a shot and it was the right move. Performing a set for the mini concert turned out to be a blast!
Like Troy Bolton, but better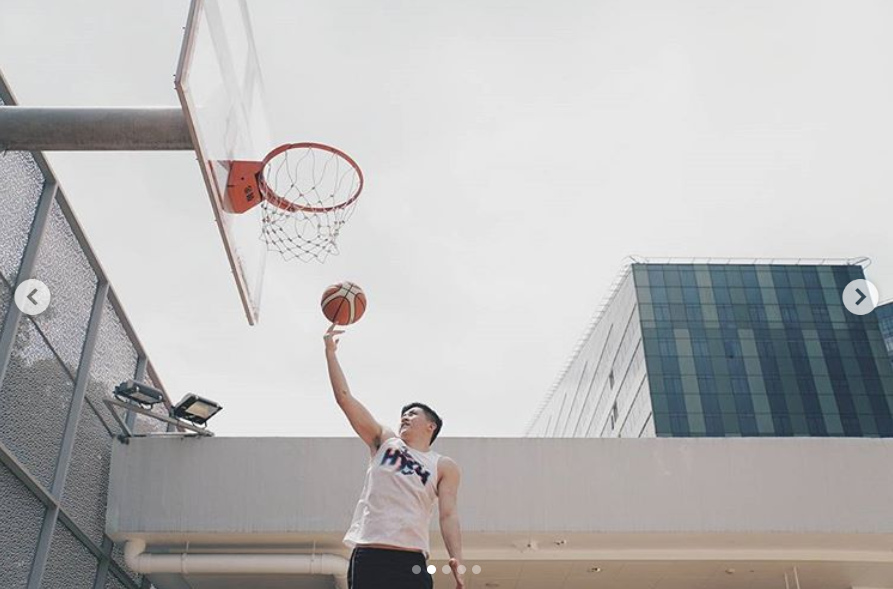 What really struck me about Gio was that he seemed to have an endless list of talents. This resident all-rounder is not only musically-inclined, but sporty as well. He's part of a basketball league here in Singapore, has competed in ultimate frisbee matches, plays tennis and a bit of American football.
In addition to being quick on his feet in the courts, this athlete can also hold his own on the dance floor. Staying true to his humble disposition, Gio declined calling himself an experienced dancer. But he's taken several classes and based on his Instagram videos, and it seems like he has no problem keeping up.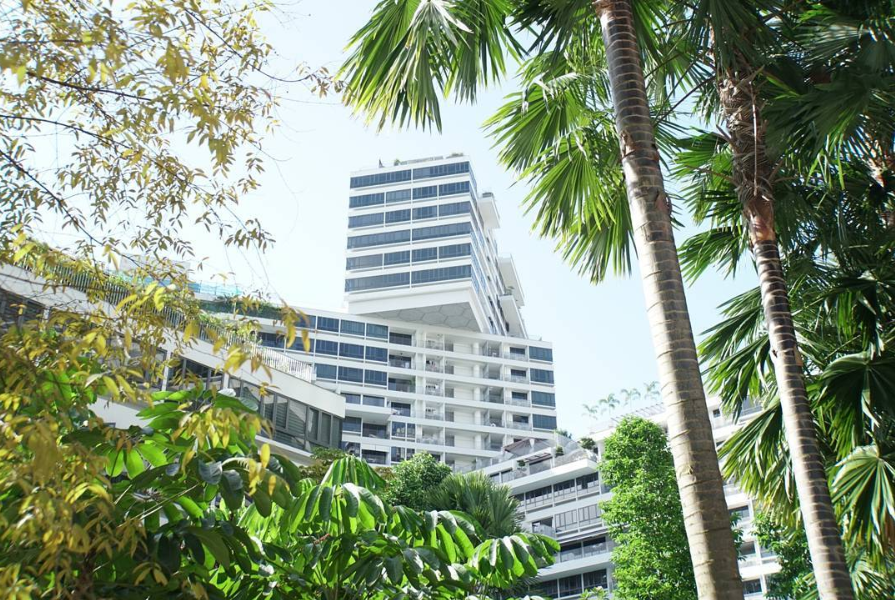 Just when I thought he had finished laying down his whole repertoire of talents, I stumbled across a link to his "Visual Portfolio" on his Instagram bio.  Sorry, Troy Bolton but it looks like our guy here is even more talented than you. It turns out that Gio had left out a tidbit during our chat — he's interested in photography too.
From the look of his portfolio, it seems to be a relatively new interest. Even then, he's already explored a myriad of different genres — from architecture and cityscapes to sports and portraits.
Gio also enjoys gaming during his down time, and is currently playing Dota 2, Assassin's Creed Odyssey, NBA2k19, Red Dead Redemption 2 and World of Warcraft. Proving that he's only human, he admitted to trying to cut down his gaming time and to balance it with other interests.
Trying to keep up with the multiple activities he's involved in already sounds like a mean feat but when you factor in the eight-hour work days, it feels downright impossible. However, Gio explained that it's all about making time, especially during the weekends. Besides, his interests help him to keep his mind and body active.
All about that team spirit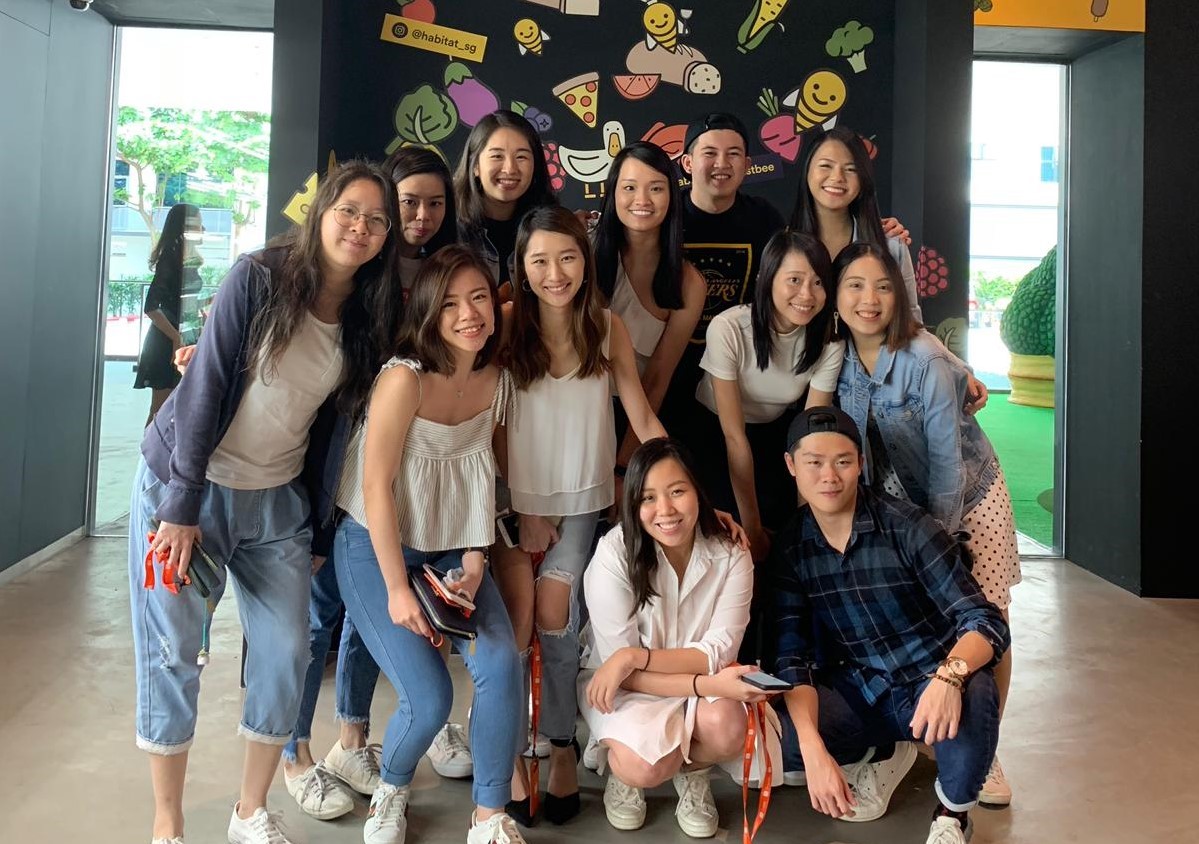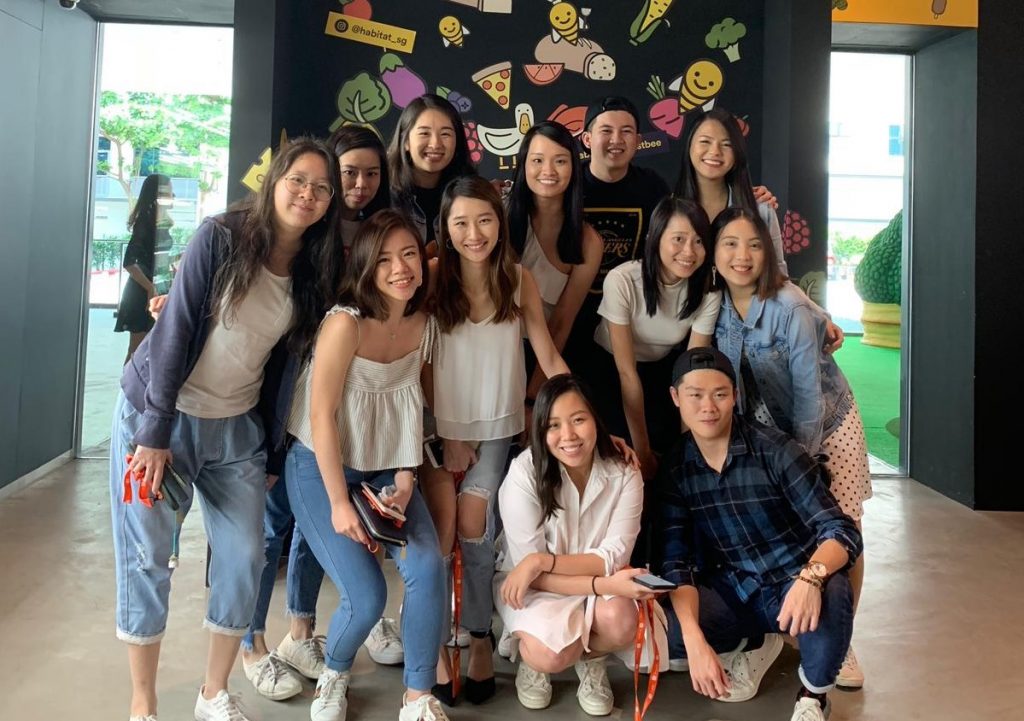 Also, work is less stressful thanks to the great team culture of the Marketing Campaigns department. Since Gio attests to not being "the type of person who can be held in a cubicle," he really appreciates how his team "can make work not feel like work". For instance, it is understandable that his team would be especially stressed out during campaign periods. Yet, it was actually a rather enjoyable time for Gio.
In particular, he found the 9.9 campaign period most memorable as the team spirit was running at an all-time high. Not only was the close-knit team always happy to help one another out, they also managed by making pockets of time for fun and de-stressing. It helped even though all they had time for were short activities like playing board games or simply hanging out.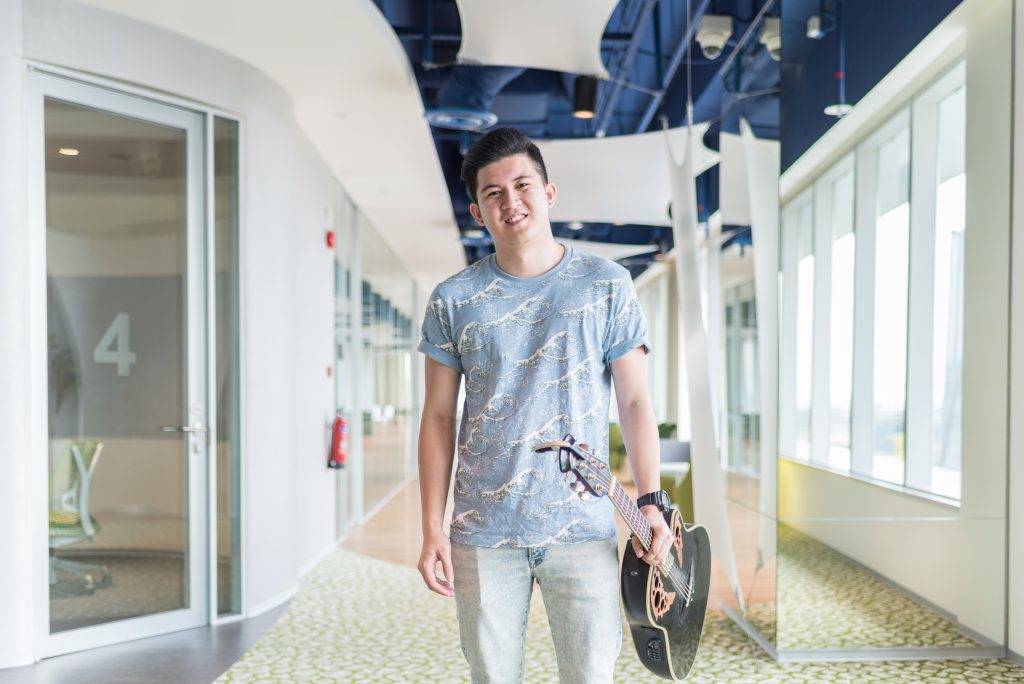 As an affable guy who is quick to smile, it's little wonder that Gio's well-loved by his colleagues. In fact, he was headed to a team lunch right after our chat. Even as we parted, he encountered a group of colleagues who teased him good-naturedly.
We can't wait to see this multi-talented colleague shine in future Shopee events. Perhaps if we're lucky enough, we'll get to enjoy another wonderful musical performance from him. Or maybe we'll get to see his athletic side the next time!
---
Here in Shopee, employees aren't hired to fit cookie-cutter moulds. Each individual has a unique skill set and talents that they bring to the team. Read more about some of our other spectacular colleagues here and if you're interested in joining our vibrant team, find a position that best suits you at our Careers page! We're always excited to welcome new talents.