No time to visit your regular spa for facial treatment? Fret not, we've got just the solution you need. DIY your own face masks with ingredients that are readily available in your home! From DIY face mask for acne-prone skin to recipes for dry skin, pamper your skin in a few simple steps and save on costly skin treatments!
DIY face masks for acne-prone skin
1. Honey and turmeric homemade face mask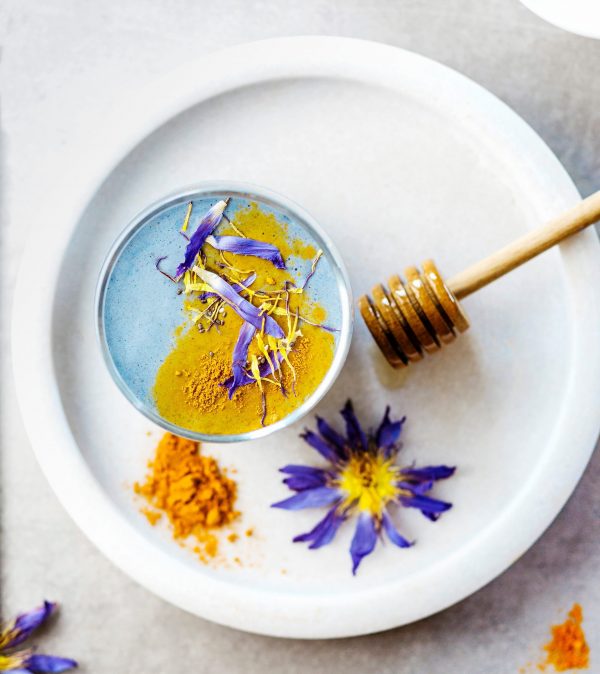 Leave on for: 10 – 20 mins
Recommended frequency: Twice a week
You will need:
1 teaspoon turmeric
2 tablespoons honey
Acne is one of the most common skin concerns among Singaporeans. Besides using the right skincare products, such as a facial toner, frequent masking can also help keep irksome pimples at bay. One of the best DIY face masks for acne-prone skin is the honey and turmeric homemade face mask.
Simply mix a teaspoon of Nature's Nutrition Raw Organic Turmeric Powder (available on Nature's Nutrition) with two tablespoons of Y.S. Organic Bee Farms Raw Honey (available on Health Euphoria). Using organic products can reduce the risk of complications caused by pesticides and other harmful chemicals. Then, apply the paste evenly onto clean, dry skin for no more than 20 minutes. Thereafter, rinse off the DIY face mask and wipe away any stubborn turmeric stain with the Garnier Micellar Cleansing Water (available on garnier.sg). While you shouldn't expect to see visible results overnight, keep up with this masking routine and your skin will gradually clear up!
DIY face mask for blackheads
2. Charcoal homemade face mask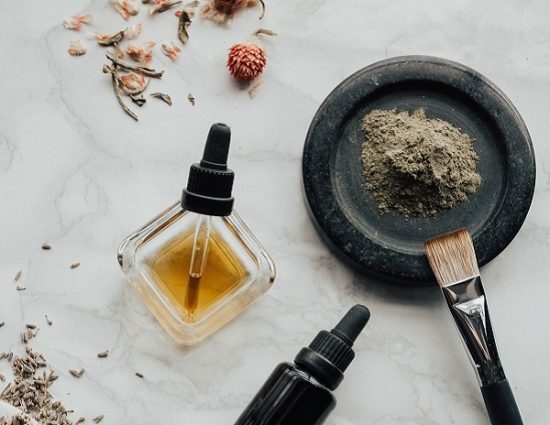 Leave on for: 15 mins
Recommended frequency: Once a week
You will need:
2 teaspoons unflavoured gelatin
2 tablespoons water
6 activated charcoal capsules (crushed)
Take a closer look at your skin and you're bound to spot blackheads here and there. These pesky little dots occur when a pore gets clogged by excess oil, dead skin cells and bacteria. They are commonly found on the chin, nose and even on the forehead. If you need a quick blackhead solution, the BIOAQUA 3-Step Nose Strip Blackhead Remover (available on ontheway Beauty Makeup) can come into good use. However, those with sensitive skin may experience skin irritation and even breakouts from nose strips. A gentler (yet effective) alternative is to use a charcoal homemade face mask!
Crush six Nature's Way Activated Charcoal Capsules (available on Love Whaley) and pour them into a bowl. Mix in water and two teaspoons of Redman Gelatin Powder (available on RedMan) to achieve a thick gooey texture. Apply a thick layer of the mixture over the areas where blackheads are present. The charcoal works to draw out excess oil and gunk stuck in your pores. After about 15 minutes, check that the mask has completely dried down. Gently peel off the mask starting from the outer corners before rinsing your face with warm water to remove any remaining residue.
DIY face mask for dry skin
3. Cucumber and aloe vera homemade face mask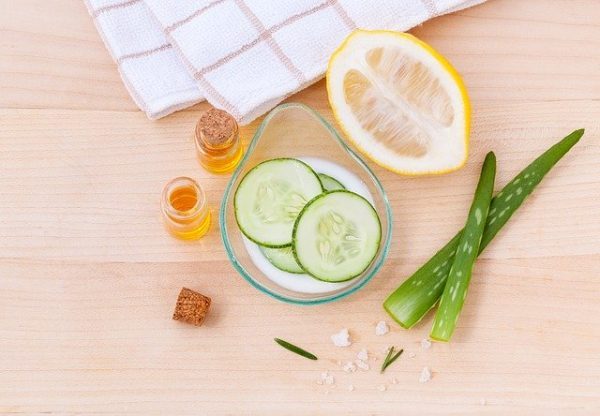 Leave on for: 30 minutes
Recommended frequency: Once a week
You will need:
2 tablespoons aloe vera gel
½ cucumber (sliced)
Aloe vera gel is a multi-purpose product that has plenty of beneficial uses. It can be applied on cuts, sunburn and bug bites to soothe the area. It's also a powerful ingredient to treat dry skin. Together with cucumber, this DIY face mask will boost your skin's hydration while giving your face a nice, gentle cleanse.
Cut half a cucumber into slices and blend them in the Cornell Personal Blender On The Go (available on Cornell Singapore Official) until watery. Then, add two tablespoons of Au Fairy 100% Organic Aloe Vera Gel (available on pinkbeautysg) into the blender and blend until smooth. Once done, apply the paste all over your face and massage it into your skin for half an hour. To remove the homemade face mask, simply rinse your face with cool water. Your skin will instantly feel refreshed and supple!
DIY face mask for dull skin
4. Honey and cinnamon homemade face mask
Leave on for: 10 – 15 mins
Recommended frequency: Once a week
You will need:
3 tablespoons baking soda
1 teaspoon honey
1 teaspoon Vitamin E oil
¼ teaspoon cinnamon
3 to 4 teaspoons milk
Using a face exfoliator is vital to maintaining healthy and radiant skin. Proper exfoliation can effectively remove dead skin cells — the main culprit behind your dull complexion. In fact, dead skin cells can also make your skin look rough and increase the risk of a breakout. Additionally, they may obstruct your skin's ability to absorb skincare products, rendering your beauty regime less effective.
If you don't have a face exfoliator on hand, why not make one yourself instead? Mix Baking Soda (available on greenearthorganic.sg), honey, Holista Restorative Pure Vitamin E Oil (available on JR Life Sciences Official eStore), cinnamon and milk evenly together. Apply the mixture to your face and massage your skin in a circular motion. Thereafter, allow the mask to dry down for about 15 minutes before washing off. Once again, massage the mask in a circular motion while washing your face for better exfoliation. Over time, this DIY face mask will help to reveal a brighter and well-moisturised complexion!
DIY face mask for ageing skin
5. Yoghurt and banana homemade face mask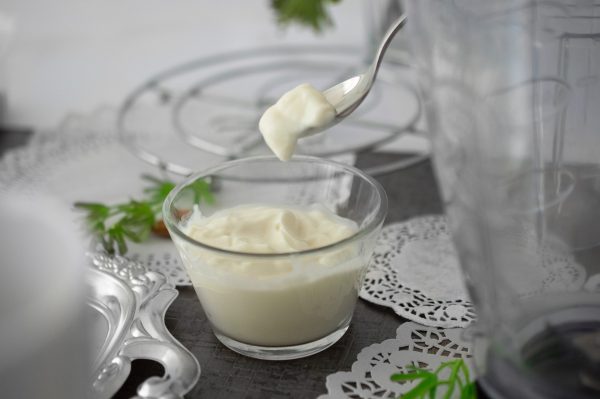 Leave on for: 15 – 20 mins
Recommended frequency: Once a week
You will need:
2 tablespoons yoghurt
1 ripe banana (mashed)
1 tablespoon honey
Who needs botox when you've got this incredible yoghurt and banana homemade face mask? Even though this DIY face mask will not make your fine lines disappear instantly, it can help to reduce their appearance over time. How so? The lactic acid in yoghurt helps exfoliate dead skin cells and boosts skin renewal. Additionally, bananas contain many essential nutrients such as Vitamin B which protects your skin against free radicals.
Mix all the ingredients together in a bowl and wrap it up with a clingwrap before chilling it in the fridge for about 15 minutes. Then, apply the cooling mask all over your skin with a Silicone Mask Brush (available on Wangyue). Let the mask sit for about 20 minutes before rinsing it off with lukewarm water. The mask will plump up your skin and reduce the appearance of your pores for a more youthful look!
DIY face mask for large pores
6. Egg whites and lemon homemade face mask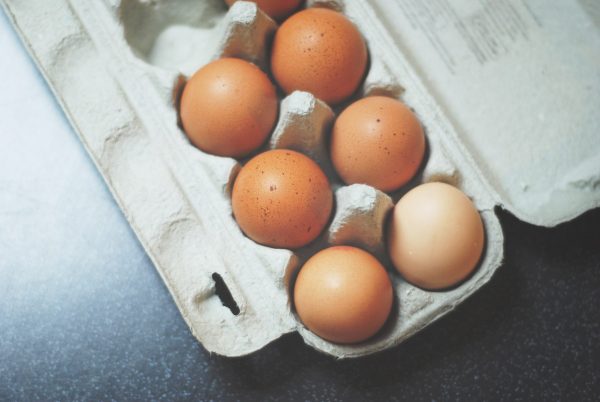 Leave on for: 30 mins
Recommended frequency: Once a week
You will need:
If you have oily skin, chances are that you'll experience unsightly large pores. This is a skin concern that's hard to tackle as concealing large pores with makeup doesn't address its root cause. Thankfully, we've got the recipe for a egg whites and lemon homemade face mask which many beauty gurus swear by. Trust us, this easy DIY face mask can firm up your skin, remove dirt from your pores and give your skin an airbrushed effect!
Start by preparing the egg white with a Mini Egg Yolk Separator (available on ansonlin.sg). Then, beat it until it becomes frothy. Juice half a lemon to the mixture and mix evenly. Apply this nourishing mask to your face, avoiding the eyes and mouth areas. After about 30 minutes, rinse off with warm water, pat dry and apply your daily moisturiser.
DIY face mask for tired skin
7. Lemon homemade face mask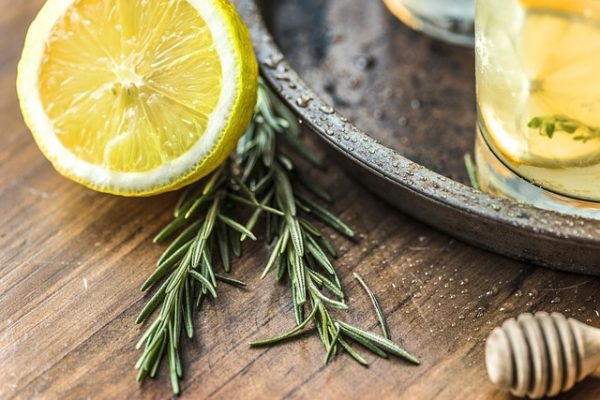 Leave on for: 10 mins
Recommended frequency: Once a week
You will need:
1 lemon
2 tablespoons sugar
1 tablespoon olive oil
Didn't have a good sleep last night? Having insufficient rest can take a toll on your complexion. Your skin may look sallow and your fine lines may appear more prominent than usual. Before you catch some z's, we suggest giving your skin a quick boost with a lemon homemade face mask!
Juice the lemon with the Brabantia TASTY+ Juicer (available on Brabantia), then mix in sugar and a tablespoon of Colavita Extra Virgin Olive Oil (available on RedMan). Let your skin absorb the goodness from the mask for about 10 minutes (do not leave it on any longer as lemon is extremely acidic and may irritate your skin). Wash off and apply a rich moisturiser to keep your skin moisturised. You'll wake up with a dewy and fresh complexion!
DIY face mask for oily skin
8. Oats and egg homemade face mask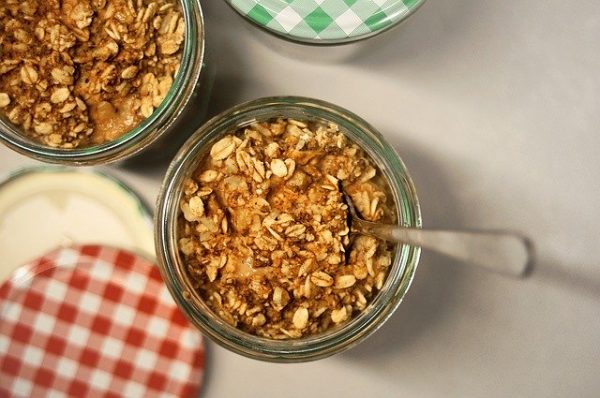 Leave on for: 20 – 30 mins
Recommended frequency: Twice a week
You will need:
½ cup oats
1 egg
1 tablespoon lemon juice
Lemon boasts several skin benefits. For instance, the Vitamin C present helps give a brightening effect while the alpha hydroxy acids (AHA) can prevent breakouts and diminish scars and spots. Meanwhile, egg reduces sebum production while oats soak up excess oil and soothe any acne-related inflammation. All these ingredients make the oats and egg homemade face mask a go-to recipe for oily skin and those suffering from sudden breakouts.
Boil half a cup of etblisse Organic Quick Oat Flakes (available on Emil Pte Ltd) in water and allow it to cool. Add the egg and lemon juice to the cooked oats and apply the mixture on your face evenly. After about 30 minutes, wash the mask off and follow up with your daily toner and moisturiser.
Pro tip: On days when your skin feels extra oily, you can add up to five drops of SOME BY MI 30 Days Miracle Tea Tree Clear Spot Oil (available on SOMEBYMI OFFICIAL STORE SG) to the mixture. Tea tree oil has sebum control properties.
DIY face mask for pigmentation
9. Orange peel homemade face mask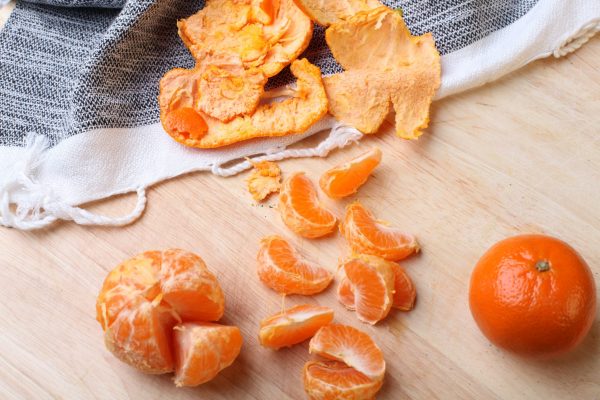 Leave on for: 20 mins
Recommended frequency: Twice a week
You will need:
2 tablespoons red lentils
Peel from 1 orange
1 tablespoon honey
1 teaspoon milk
Many people rely on dermatologists to combat skin pigmentation issues such as freckles and age spots. However, if you're looking for a more affordable and natural solution, give the orange peel homemade face mask a shot! Orange peels are an excellent source of Vitamin C which can help brighten the skin and lighten any spots. Additionally, red lentils are rich in antioxidants and can treat hyperpigmentation. Milk contains lactic acid which acts as a chemical peel to strip away the old skin layer and diminishes the appearance of pigmentation.
Unlike the DIY face mask recipes above, this recipe requires a longer preparation time — but it's all worth it! Soak some Organic Red Lentils (available on greenearthorganic.sg) in water and remove the peel of an orange to dry out overnight. When you're ready to do the mask, simply grind the dried orange peel in a blender. Next, add the remaining ingredients into the blender and blend until it becomes a paste. Apply the mask on clean skin and rinse off after 20 minutes. Keep up with this mask treatment and you'll achieve a clearer and brighter complexion in no time!
DIY face mask for providing antioxidant boosts
10. Chocolate homemade face mask
Leave on for: 10 mins
Recommended frequency: Once a week
You will need:
1/2 cup of cocoa powder
3 tablespoons of oats
4 tablespoons of coconut cream
1/4 cup of honey
Chocolates are a go-to comfort snack when you are feeling emotionally down and tired. Eating a bar of chocolate can instantly lift one's mood because it improves the smooth running of the body's endorphins and makes you feel better in an instant. However, did you know that chocolate not only tastes good, but it also has amazing skin benefits?
Dark chocolate can especially work wonders to our skin and give it that healthy glow and radiance when applied topically. This is because cocoa beans are loaded with polyphenols, catechins and flavonols, which are powerful antioxidants that can help protect the skin, improve blood flow and maintain the skin's hydration and elasticity. Additionally, these cocoa beans contain tryptophan, which is an important compound that helps protect the skin from the harmful UV rays of the sun as well as against pollution.
You can also be assured your skin will be getting lots of nutrients from this face mask as chocolate contains an abundance of vitamins and minerals that are essential in aiding to get rid of age spots and fine lines. Simply grab the ingredients you need for the mask here – Dark Chocolate, Oats, Coconut Cream, Honey and combine them together. Apply a thin layer of this creamy concoction onto your face and leave it on for 10 minutes before gently rinsing it off. Do this once a week or fortnight and you are on your way to youthful looking skin in no time.
DIY face mask for ezcema
11. Oatmeal homemade face mask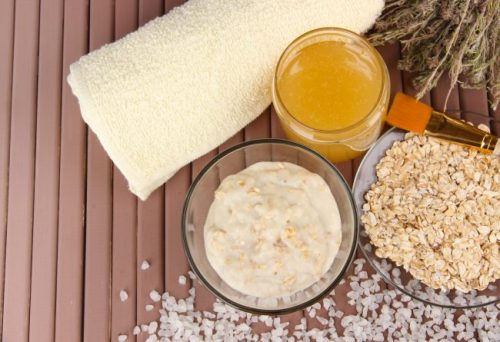 Leave on for: 10 mins
Recommended frequency: Once a week
You will need:
1 tablespoon oatmeal
1 teaspoon raw honey
1/2 teaspoon water
For those of you who suffer from irritated or eczema-prone skin, we know how difficult it must be to find skincare products that can suit your skin without it getting inflammed. This face mask is your holy grail and solution to all your skin worries.
The hero ingredient in this simple, easy-to-make mask is the oatmeal. Oatmeal are known to have both antioxidants and anti-inflammatory properties that can help calm dry skin and remove dead skin cells. The ingredients used are all natural too, and so you can be assured that it will be a true soothing treat to your sensitive skin. Simply mix all the ingredients in a bowl, apply a thin layer on your skin after thoroughly washing it, and leave it on for about 10 minutes to get the maximum benefits. This mask is gentle enough that you can even use it on any other parts of your body – as and where you deem fit!
Take better care of your skin
A healthy complexion relies on a consistent skincare regime. Check out our ultimate daily skincare routine guide to keep your skin in tip-top condition. If you simply don't have time to DIY your own face masks, use these Japanese face masks and Korean face masks as a quick pick-me-up for your skin!
---
New to Shopee? Get $7 off (min. spend $15) with code*: DIYFACE
*TNC Applies. Valid for new users from 9 to 16 Apr 2020 only.