It's important to feel comfortable (as comfortable as you can get while sweating your heart out!) for an effective workout. Sometimes, your neighbourhood gym just won't cut it — it's crowded, smelly, and full of intimidating men lifting 30kg. Well, if you're looking for a more uplifting and less stressful workout environment, look no further. We've got you covered with a list of ladies-only gyms and fitness studios in Singapore.  
Ladies-only gyms 
These exclusive ladies' gyms in Singapore would be a good way to kickstart your fitness journey. If this is your first foray into the fitness world, not to fret. There are personal trainers on the floor to guide you and ensure you have the correct form, unlike a home workout sesh. 
1. Amore Fitness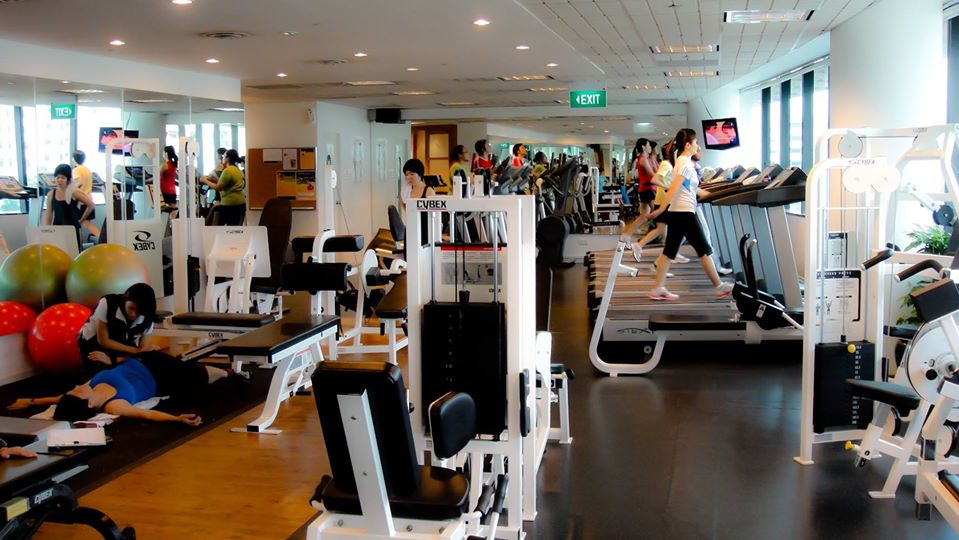 As one of the first ladies-only gyms in Singapore, Amore Fitness is an established name in the business. They boast an arsenal of gym equipment that's designed for women across their eight locations, including a functional training zone. If you're not keen on gymming, you can also sign up for one of their group fitness classes, featuring workouts like zumba, pilates and even belly dancing. After your workout, treat yourself to a rejuvenating spa session at their in-house spa boutique — you've certainly earned it! 
Address: The Atrium @ Orchard, 60A Orchard Road, #04-53, S(238890)
Opening Hours:
Mon – Fri: 9am – 10pm
Sat: 9am – 9.30pm
Sun: 9am – 9pm

Check their website for other locations
2. Contours Express
https://www.instagram.com/p/BPVOIXaADVb/
Contours Express is an international ladies-only gym franchise with nine locations in Singapore. If you can't find time to exercise in your daily schedule, they might just have the routine for you. Their specially designed 30-minute circuit training session is a full-body workout that encompasses both strength and cardio training — perfect for busy women! There will even be a personal trainer around to guide you through the exercises. What's more, the gym is open from 6am till 11pm daily (although classes begin later), so you can definitely squeeze in a workout before heading to work.

Address: 260 Bishan Street 22, #B1-295, S(570260)
Opening Hours: Daily, 6am – 11pm
3. Herlifts Active Room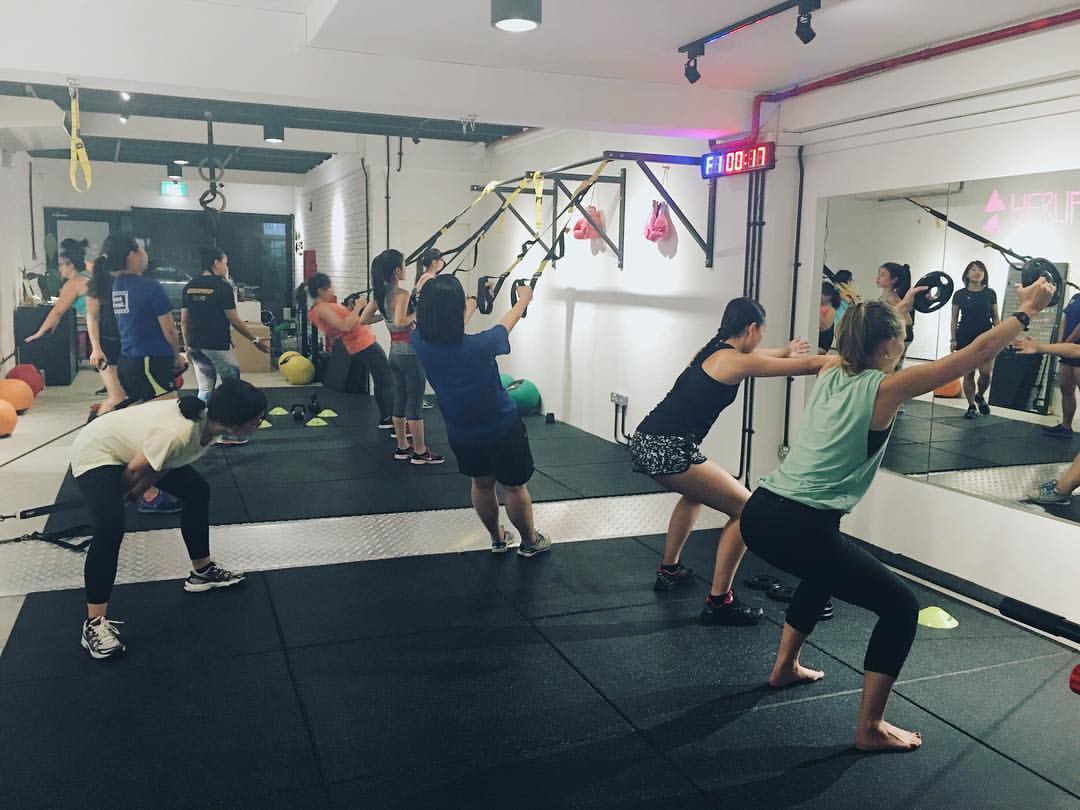 Strength training might seem like it's only for men, but this ladies-only strength training gym (Singapore's first!) is certainly challenging that notion! With an overt focus on strength training, HerLifts aims to empower and encourage a healthy and active lifestyle for ladies. Looking to get in shape quick? Enroll in their intensive 12-Week Body Transformation Programme, which includes a structured workout and meal plan! 
Address: 761 North Bridge Road, S(198729)
Opening Hours:
Mon – Fri: 7.30am – 9.30pm
Sat: 7.30am – 12pm
4. Body Temple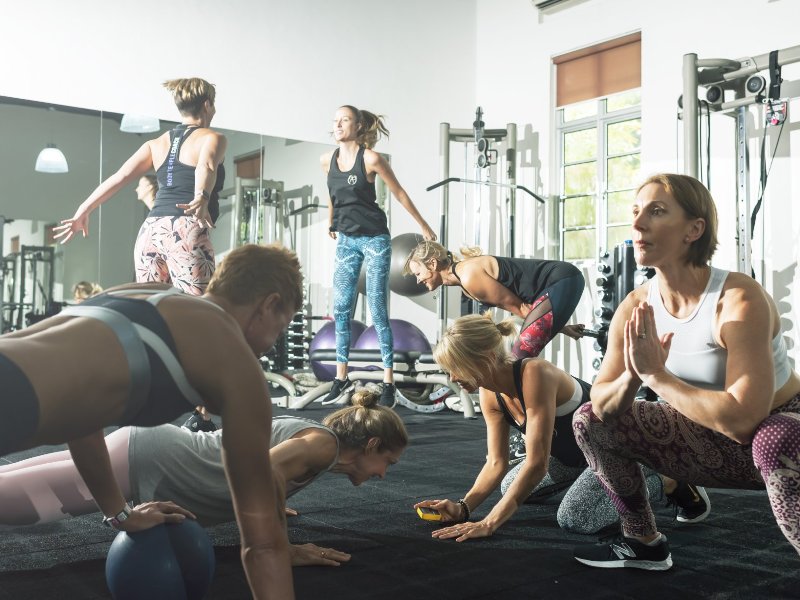 Featuring a range of different fitness programmes, including post-natal classes and rehabilitation exercises, you can certainly find the most suitable workout for you here. Their team of friendly professional trainers will even tailor your routine based on your fitness level for maximum effectiveness. This ladies' gym is tucked away from the bustle of Singapore's CBD, nestled in a quiet spot along Loewen Road. Set against the lush greenery of Dempsey Hill, gym sessions have never been more relaxing.  
Address: 75E Loewen Road, S(248845)
Opening Hours:
Mon, Wed, Fri: 6am – 6pm
Tues, Thurs: 9am – 6pm
Sat – Sun: 9am – 3pm 
5. Philip Wain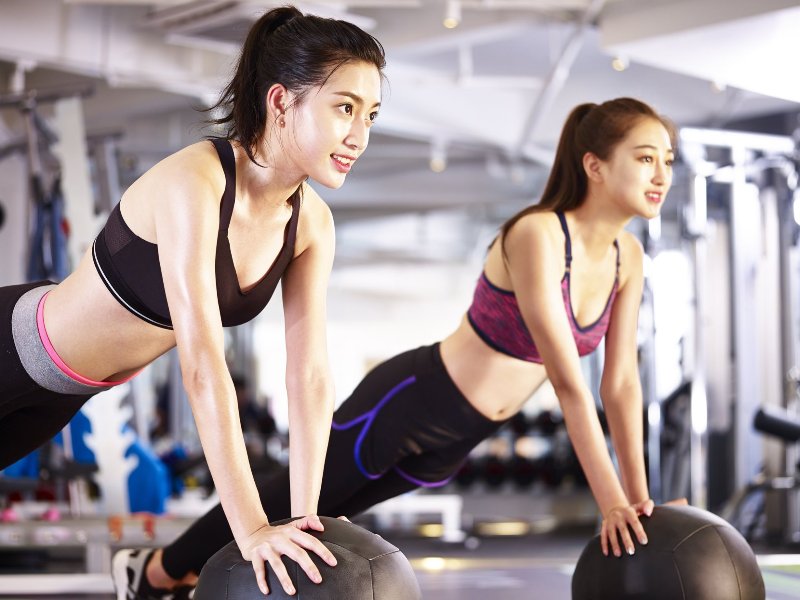 There's only one word to describe your experience at Phillip Wain: atas. Which other gym has its own reception lounge? Living up to its name as one of the most luxurious ladies-only gyms in Singapore, Phillip Wain boasts a huge gym area and offers plenty of health and beauty services! Not keen on gymming? There are also many group classes, including pilates and zumba, that you can sign up for. 
Besides the fitness area, there's also a private steam bath, massage room and even a healthy food bar. Warmly lit and nicely decorated, their huge space also exudes a very soothing vibe. You'll definitely want to indulge in a spa or self-pampering session after your workout! 
Address: Mandarin Orchard Hotel, 333 Orchard Road, #07-00, S(238867)
Opening Hours:
Mon – Fri: 7am – 10pm
Sat: 7am – 8pm
Sun: 9am – 6pm
Ladies-only workout studios
Regardless of whether you're itching to try your hand (and legs!) at a new form of exercise, or simply can't tell the difference between a barbell and a dumbbell, a workout studio might be more suitable for you. Here's a list of some of the best ladies-only workout studios and gyms in Singapore! 
6. LAVA Yoga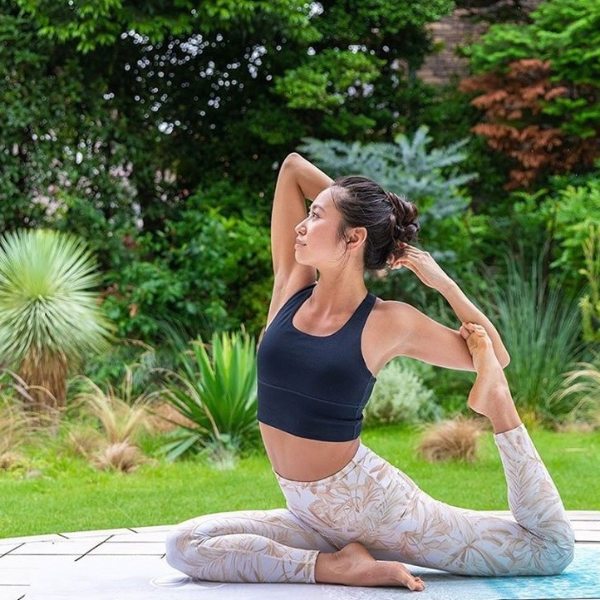 Good news for the yogis in the East: LAVA Yoga, a ladies-only studio that specialises in hot
yoga classes
, is conveniently located in 112 Katong Mall. As one of the foremost hot yoga studios in Japan, LAVA Yoga offers a range of flow classes that'll definitely provide a good stretch and sweat sesh. New to hot yoga or yoga in general? Try their signature Lava Flow class that's slower-paced but yet challenging enough for you to work up a sweat.
Address: 112 Katong Mall, 112 East Coast Road, #02-19/20, S(428802)
Opening Hours:
Mon – Fri: 8am – 10pm
Sat – Sun: 9am – 6pm
7. Van Lee Muay Thai
https://www.instagram.com/p/B5EF2xUHZmB/
Although known as a traditionally male sport, Muay Thai has been gaining popularity among women. And for good reason, too! Besides self defense, it also offers a multitude of benefits for your health, mental and emotional wellbeing. If you're keen on trying this sport out, head down to Van Lee Muay Thai! As one of the first all-ladies martial arts gyms in Singapore, they offer Muay Thai and conditioning classes that are specially tailored for women. Guided by their seasoned and motivational coaches, you'll be sweating your way to a stronger bod in no time. 
Address: 30A Pagoda Street, S(059189)
Opening Hours:
Mon – Thurs: 6pm – 10pm
Sat – Sun: 10am – 2pm 
8. Groove Dance School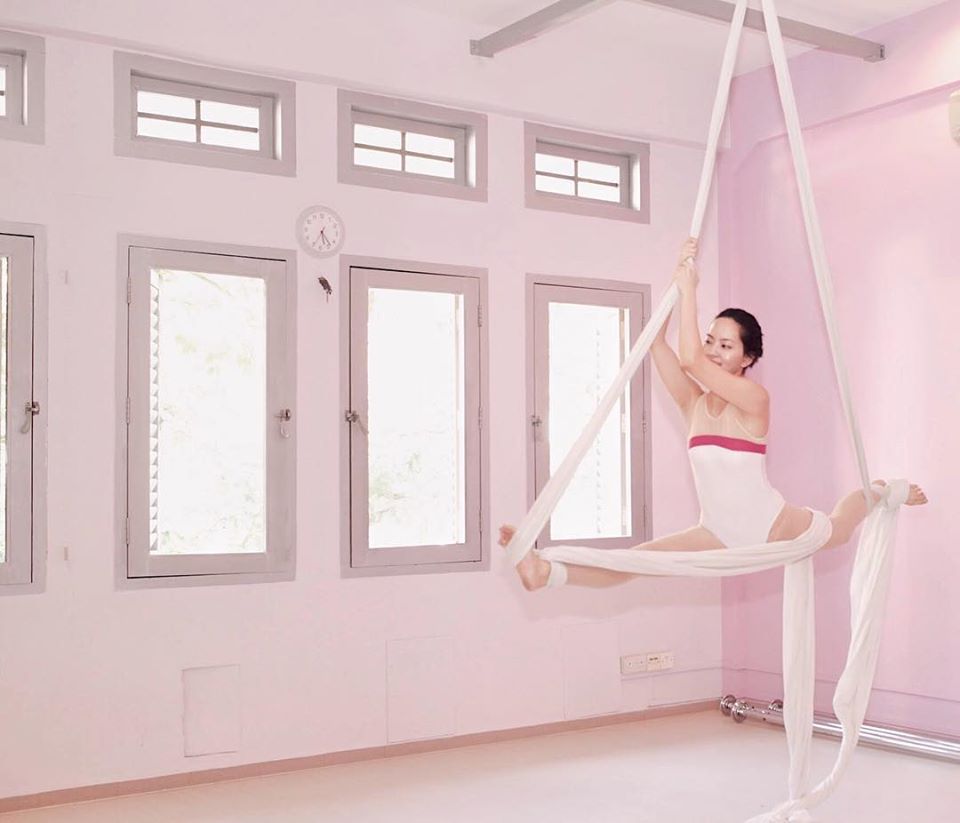 Calling all aspiring dancers: Groove Dance School, one of the leading all-ladies dance gyms in Singapore, has a range of unique dance classes to get a solid and engaging workout done. From beginner pole dancing to advanced aerial hoop classes, groove your way to fitness here! 
Have two left feet? No worries, simply sign up for one of their pole dancing trial classes to get a feel of the actual sport — don't be surprised to see yourself going back for more! 
Address: 195 Pearl's Hill Terrace, #01-01, S(168976)
Opening Hours:
Mon – Fri: 11am – 10pm
Sat – Sun: 11am – 6pm 
9. Mom in Balance
https://www.instagram.com/p/B5WHlHiHoSl/
Pregnancy is never an easy affair, but we think that Mom in Balance will certainly provide you with the physical and mental strength to help you through. They offer a range of specially-tailored workouts that are designed in collaboration with gynaecologists and experienced trainers to help you regain your health, work-life balance, and of course, pre-pregnancy bod! They don't have a physical space, but that's because sessions are conducted outdoors (among the greenery) for maximum rejuvenation. 
Locations and times vary, check the website here. 
Working out has never felt so good…
If you're keen on incorporating a new fitness regime into your lifestyle, these exclusive ladies' gyms in Singapore would be a great start. From in-house spa sessions to tailored nutritional plans, you'll certainly have a wholesome wellness experience here. 
Before heading out for a workout, don't forget to prep your gym essentials in one of these stylish gym bags! Need that extra push to get off the couch and into the gym? These fitspo Singaporean influencers will abs-olutely provide you with that extra motivation!