Looking to spice up your lingerie collection? Whether you're getting sexy lingerie to impress your significant other or a comfy piece for everyday wear, check out some of the best lingerie brands in Singapore. We guarantee that these stylish and comfortable intimates will make you look good and feel great on the inside and out! 
What to look out for when shopping for lingerie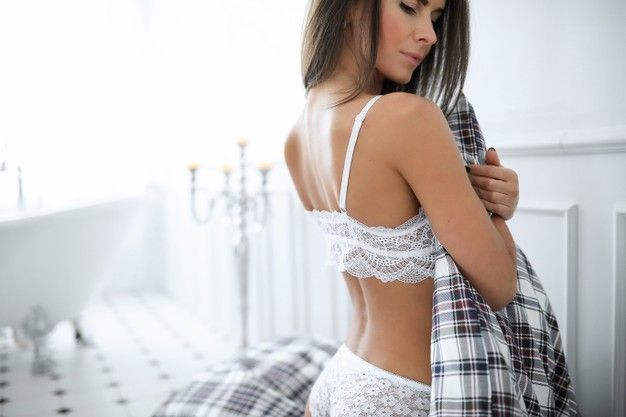 Remember to measure yourself first before buying lingerie! Women's bust, hips and tummies change in size from time to time depending on a combination of lifestyle factors and genetics. Some of the best lingerie brands offer pieces in multiple sizes so you can choose the best fit for yourself! 
Lingerie pieces look sexy, no doubt but do they feel just as great as they look? Coarse and stiff material can lead to skin irritation or leave red marks on your body. Thus, it's important to pick pieces that are made of lightweight and breathable materials so you can go about your day comfortably. 
Know your body and flaunt your assets! For those with a nice butt, a combination of boy shorts with a cute bra will definitely accentuate that. If you have a big bust, pick suitable demi-cut bras with the right support to show your girls off!  
Best lingerie brands in Singapore 
1. Sorella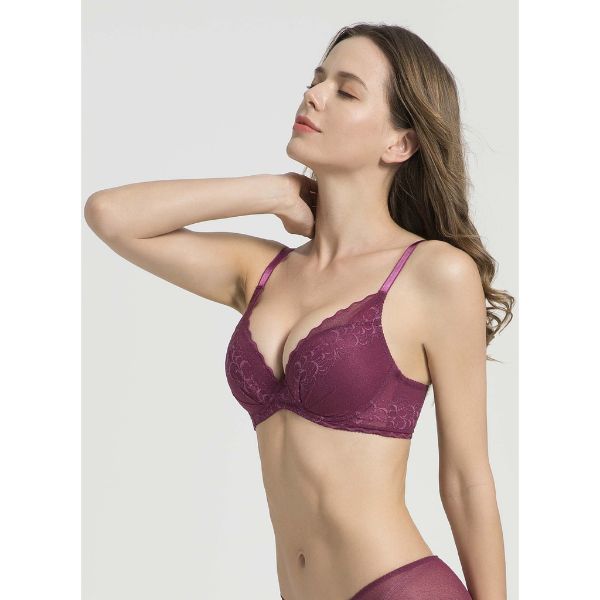 Sorella carries a variety of everyday but sexy intimates for all women. Their selection of bras and underwear is simple and yet features shape enhancements and unique attributes for maximum support and comfort. You'll surely feel more confident and uninhibited when wearing one of their lingerie pieces.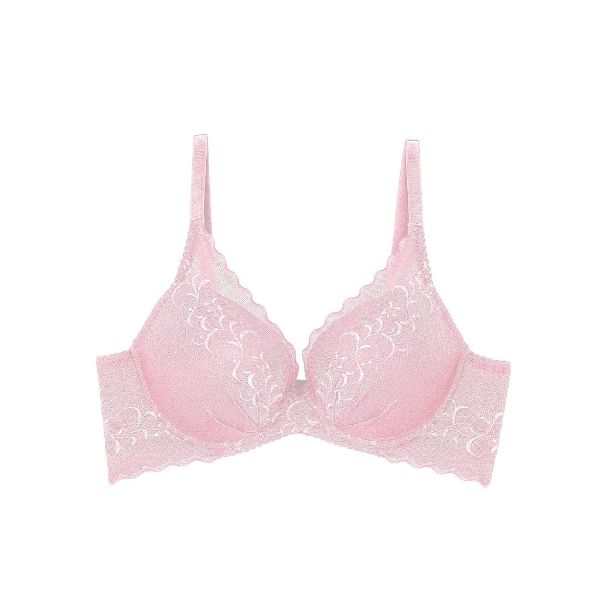 With its delicately soft and sheer fabric, the Sorella V Sensation Deep V Bra (available on Sorella Official Store) delivers a smooth, barely-there, curve-hugging support suitable for women of all shapes and sizes. Its deep, sexy V-cut and padding gives unparalleled comfort while enhancing shape and fit. This will definitely give you that confidence boost in the bedroom!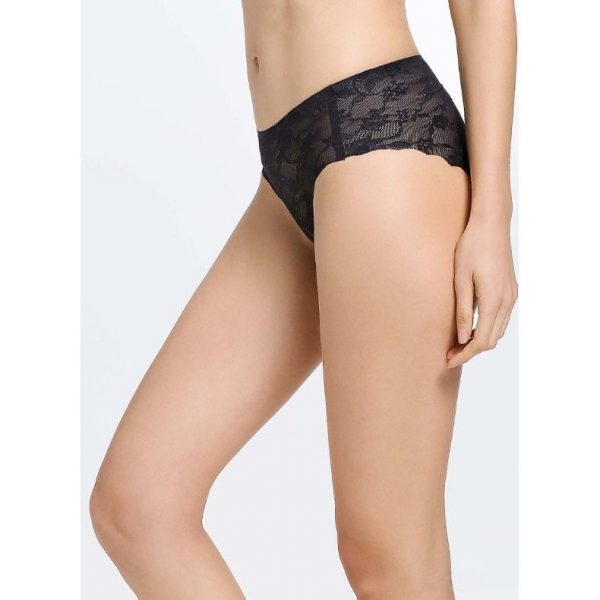 Sorella knows wearing a flattering undergarment is the key to showing off a beautiful booty! The Sorella Lacy Air Matching Panty (available on Sorella Official Store) is made from floral lace with a cotton-lined gusset for enhanced softness and comfort. You can wear this underwear under any bottoms without worrying about visible panty lines. 
2. Young Hearts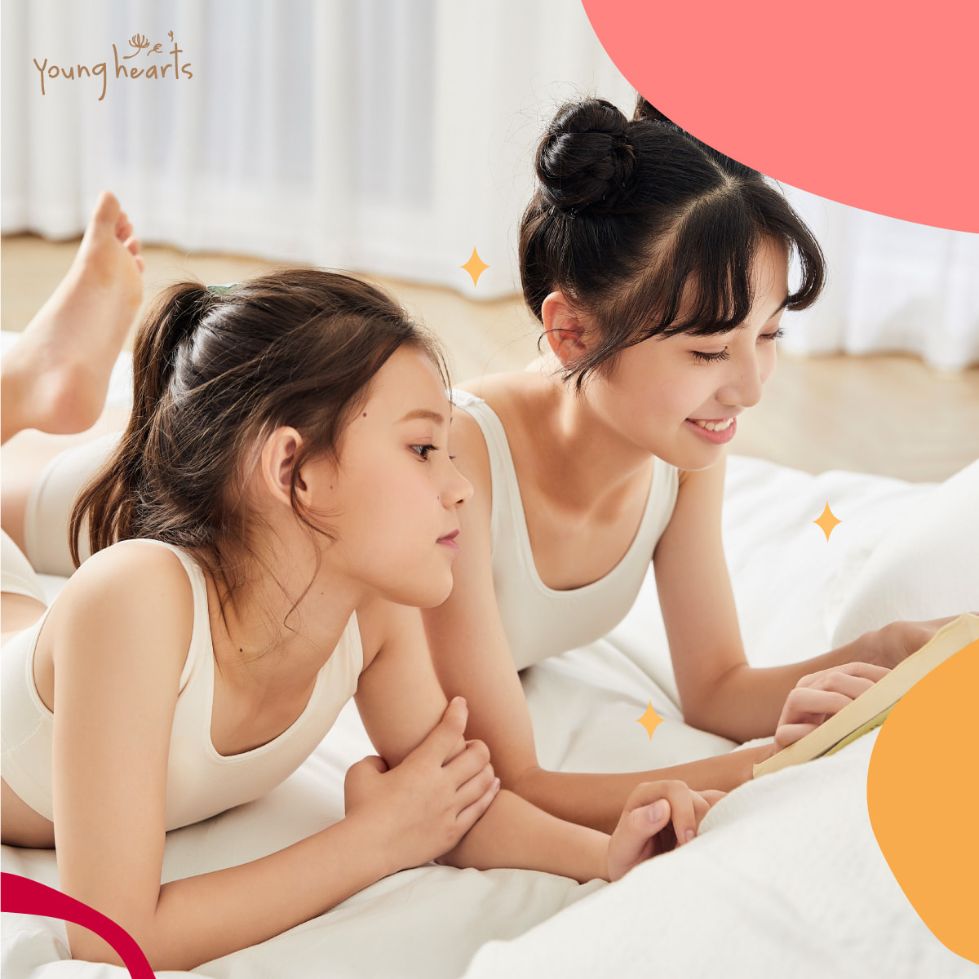 Young Hearts is one of the most affordable, fun-loving and feminine lingerie brands in Singapore. The brand's lingerie designs range from daily essentials to whimsical sleepwear. Their size range is on the smaller side, so this is definitely one of the best lingerie brands for those with smaller chest sizes!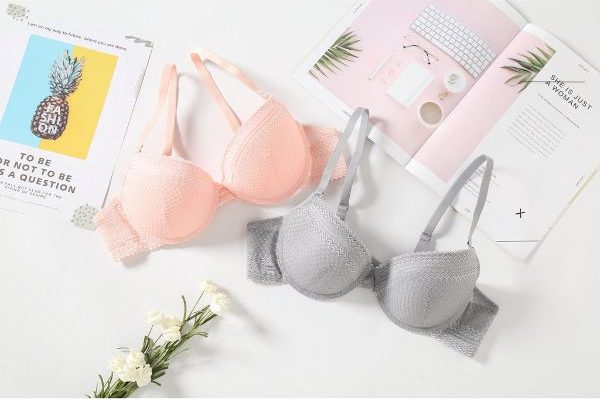 Designed with cups lined with a thin layer of foam, the Young Hearts Young Curves Lace Demi Bra (available on Young Hearts Lingerie Official Store) provides seamless shaping benefits without adding bulk to your frame. What's more, this underwired, padded bra supports and shapes your girls!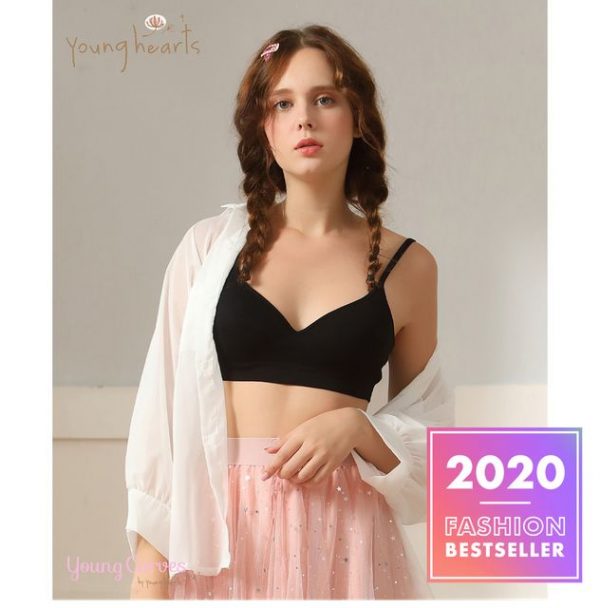 Lingerie pieces don't always have to be lacey. Pull on a functional yet alluring lingerie piece like this Young Hearts Young Curves Seamless Triangle Bralette (available on Young Hearts Lingerie Official Store). The combination of its microfiber material and wireless design makes this a comfortable and soft bra you can wear to sleep. Its unique triangle shape also enhances curves, making it one of the most fun lingerie brands in Singapore. You can even consider pairing this bralette with the Young Hearts Printed Casual Shorts (available on Young Hearts Lingerie Official Store) for an adorable, laidback look!
3. Pierre Cardin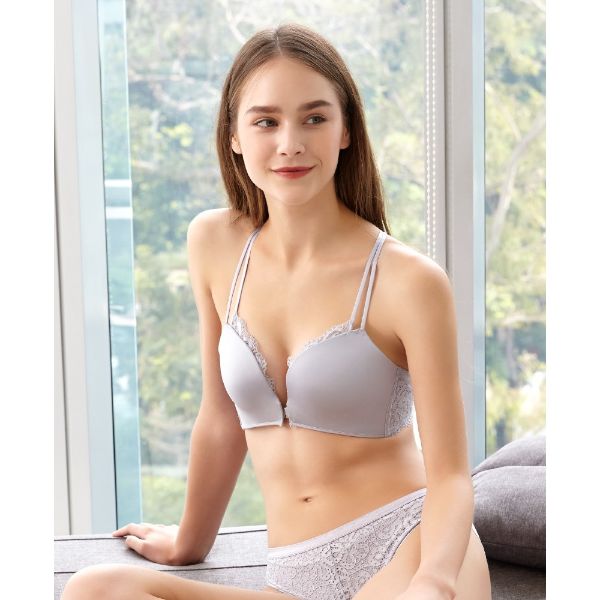 A renowned women's lingerie brand, Pierre Cardin is a go-to lingerie brand for distinct, elegant designs. The Miracle Bras line, along with other unique cuts from their demi and half-cut bras, is known for bold designs customized for Asian women. Be it for everyday basics lingerie or forward-fashion pieces, you can be sure that Pierre Cardin is one of the best lingerie brands in Singapore that boasts a complete suite of lingerie designs for any occasion!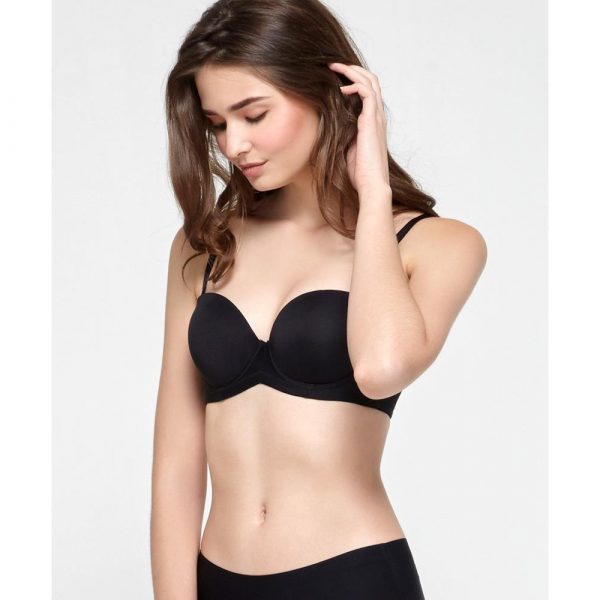 The Pierre Cardin Essential Bra Half Cup Bra (available on Pierre Cardin Official Store) is a padded push-up half-cup bra. Designed for an enhanced push-up effect, the mesh panels and soft-boning enhancements at the side of the bra cups deliver a more secure and supported fit. With removable straps, this bra can be worn strapless too and you don't worry about it slipping down, as its anti-slip elastic band will ensure it stays up!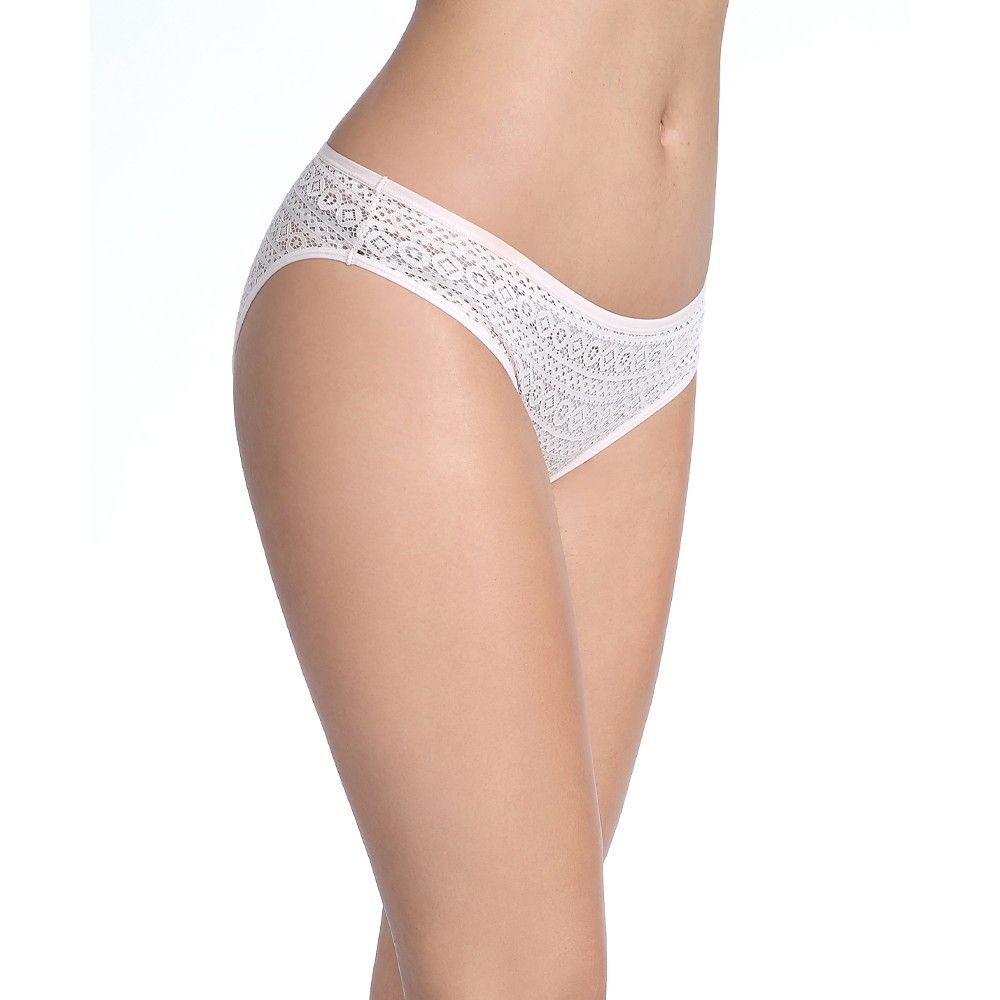 If you're looking for a simple lace design to wear at night, the Pierre Cardin Lace Remix Mini Panties (available on Pierre Cardin Official Store) will do the trick! Its intricate geometric lace pattern paired with its matching Pierre Cardin Lace Remix Full Coverage Demi Bra (available on Pierre Cardin Official Store) makes it a fashionable lingerie set to own. 
4. Perk by Kate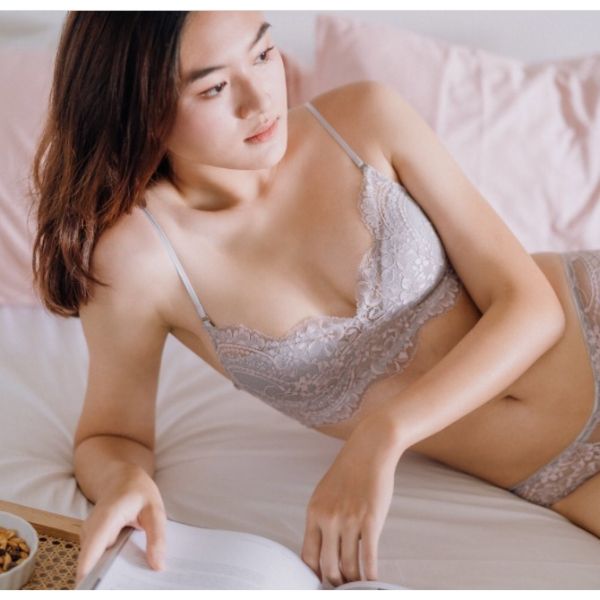 Perk by Kate is a unique lingerie brand in Singapore that allows women to buy, design and repair bralettes. It's also a popular lingerie brand among millennials because the brand boasts comfortable feminine lingerie fabrics without busting your budget. With its mission to bring real lingerie to real women, Perk by Kate carries a full collection of bralettes along with bespoke and custom designs to enable each woman to get the perfect fit. 
5. Victoria's Secret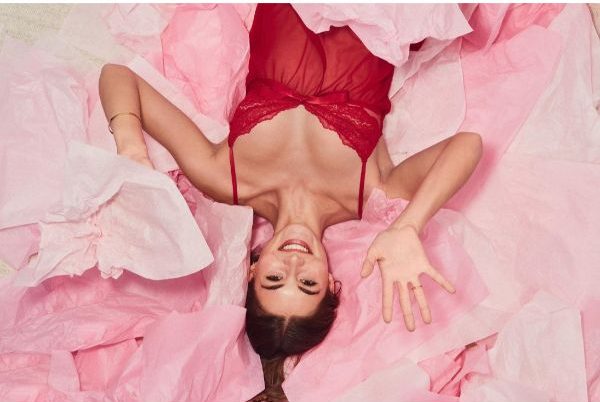 Worn by celebrities like Ariana Grande and Madison Beer, Victoria's Secret's lingerie pieces are an icon in the lingerie scene. Think racey bodysuits to bold bustiers and plunging teddies, the brand's range of lingerie products inspire women to be bold, sexy and comfortable in their own skin. Treat yourself today with one of the best lingerie brands in Singapore for that upcoming hotel staycation with bae! 
6. La Senza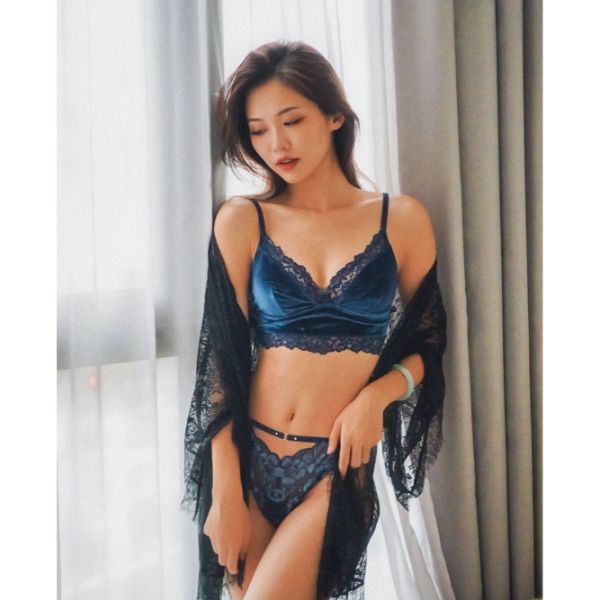 Hailed as a global destination for the hottest fashion lingerie, La Senza prides itself on bringing striking lingerie apparel to women at affordable price points. This lingerie brand empowers women in Singapore to feel sexy and confident every day, with a multitude of designs to choose from. Think bodysuits, bustiers, and chemises — lingerie that will definitely spice up your sleepwear!
7. Susy + Bae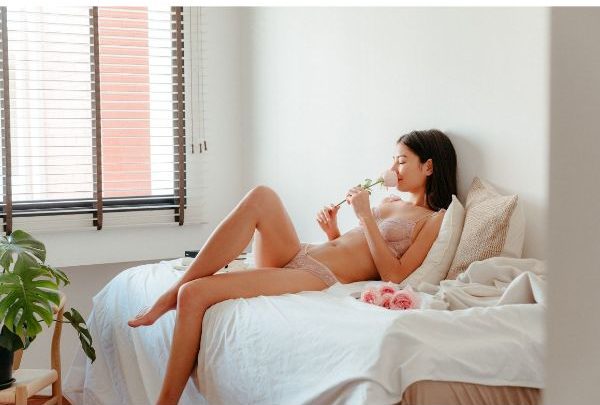 Susy + Bae is a homegrown lingerie brand in Singapore that prides itself on offering handmade lace lingerie with a simple yet unique style. This is a perfect lingerie brand for women who love apparels that are luxurious, yet simple and graceful. What's more, you can even make an appointment at their store to get your measurements done or have your lingerie tailored for you — so don't stress if you're not sure which styles or sizes to pick!
8. Parifairy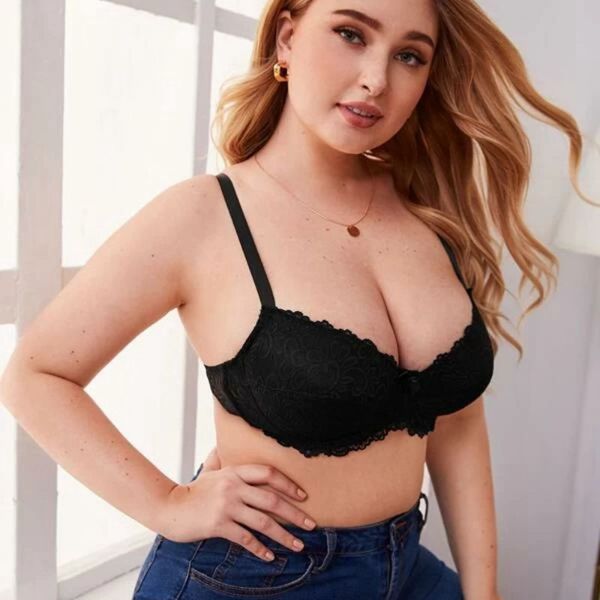 Who says plus-sized women can't look stunning in lingerie? A vogue brand dedicated to plus-size intimates, Parifairy combines comfort with beauty to emerge as one of the best lingerie brands for plus-sized women in Singapore.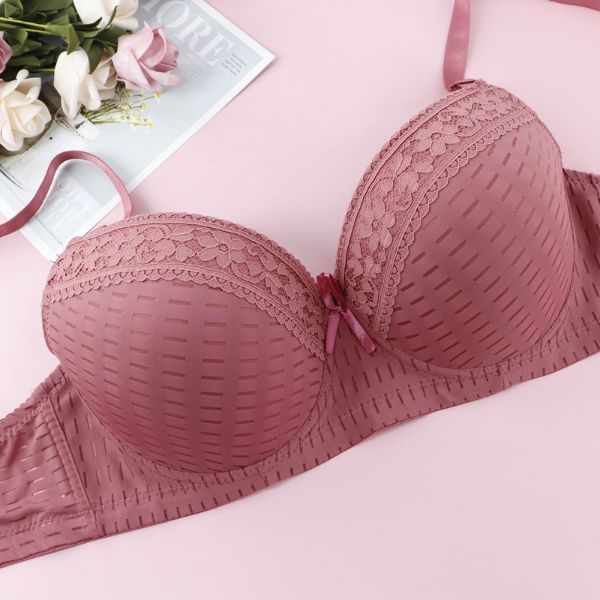 With a beautiful floral lace pattern, the Parifairy Plus Size Women Bra (available on Parifairy official SG store) is suitable for women with larger bust sizes (42-48D). Its adjustable straps and stretchy nylon and spandex material allows for maximum comfort and range of motion!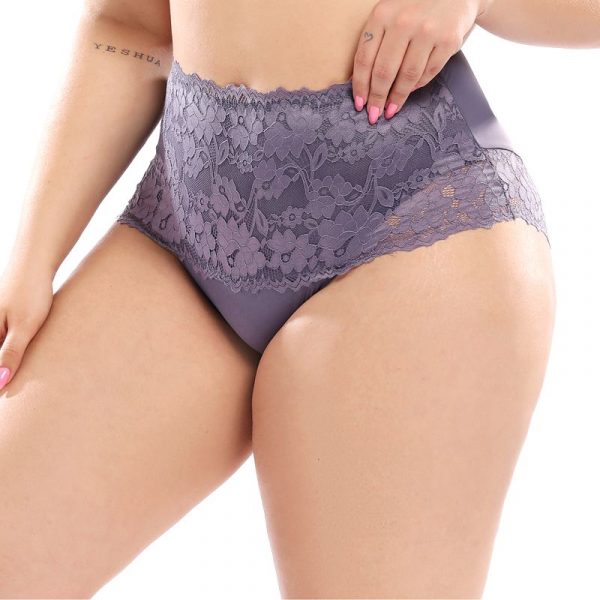 Consider pairing the lace bra with the elegant Parifairy Women Plus Size Sexy Lace Underwear (available on Parifairy official SG store)! Its stretchy material and high waist design create a slimming effect. Plus, it comes in six pretty colors to choose from: black, white, grey, beige, purple and camel. You'll definitely want all colors of this lace undergarment in your wardrobe!
9. Our Bralette Club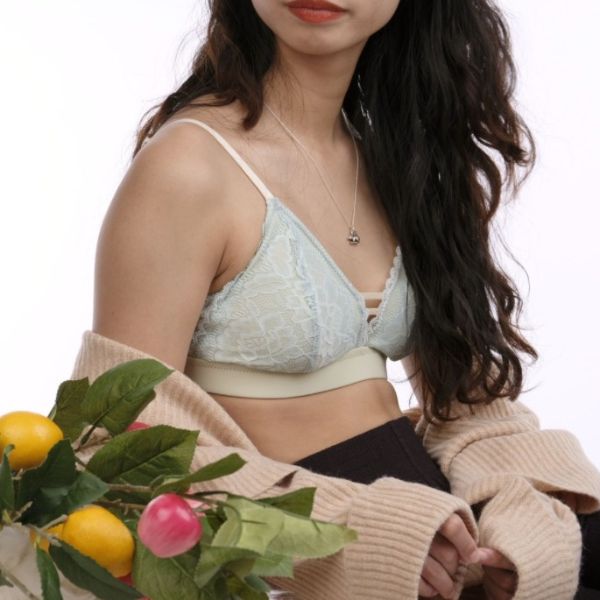 #Supportlocal by choosing from some of the best homegrown lingerie brands in Singapore! Our Bralette Club is a size inclusive, body positive lingerie brand that specialises in…you guessed it, bralettes! You'll find bralette designs that are size-inclusive, comfortable, soft, and figure-embracing  — everything we want in the best lingerie pieces!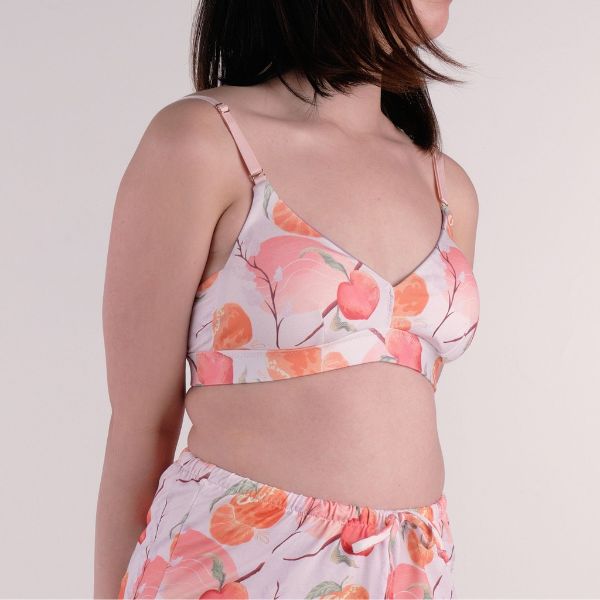 We just know that the Start Anew Fruitful Print Padded Bralette (available on Our Bralette Club Official Store) will catch your eye! The playful tangerine and peach prints are also considered lucky and symbolise a fruitful year to come. Alternatively, choose the OBClassic Strappy Bralette (available on Our Bralette Club Official Store) which has chest snaps for added support.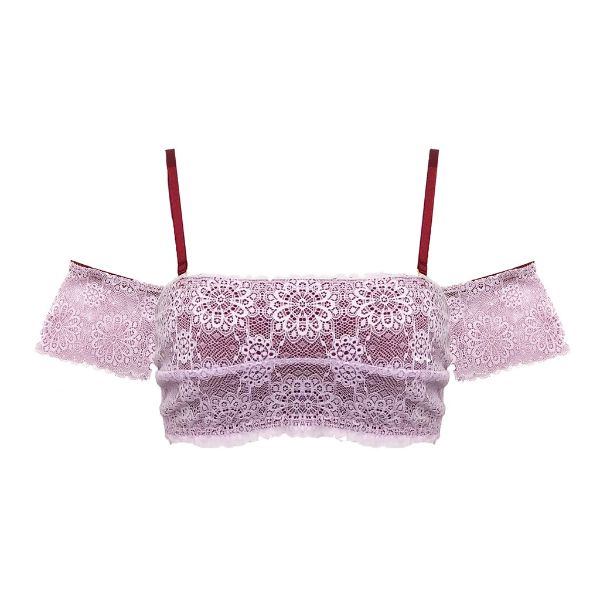 The Wildflower Off Shoulder Bralette (available on Our Bralette Club Official Store) is a unique, classy design meant to be worn as a slip-on bandeau. This lightly-padded, lilac lingerie wear can be worn with or without straps depending on your style and comfort. 
9. LuckyBra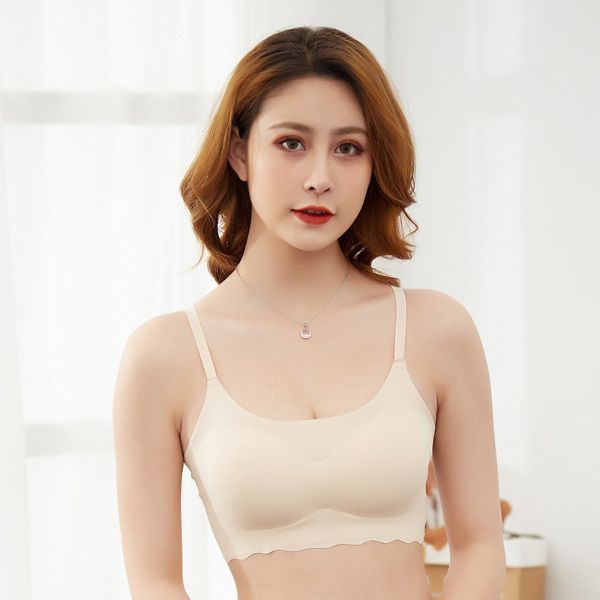 Lucky Bra & Underwear is a lingerie brand in Singapore specialising in feminine bras and panties. A highly affordable brand, their lingerie products range from prices as low as $1.99! These lingerie pieces are designed for form-fitting comfort and a variety of uses — for daily wear or even while working out.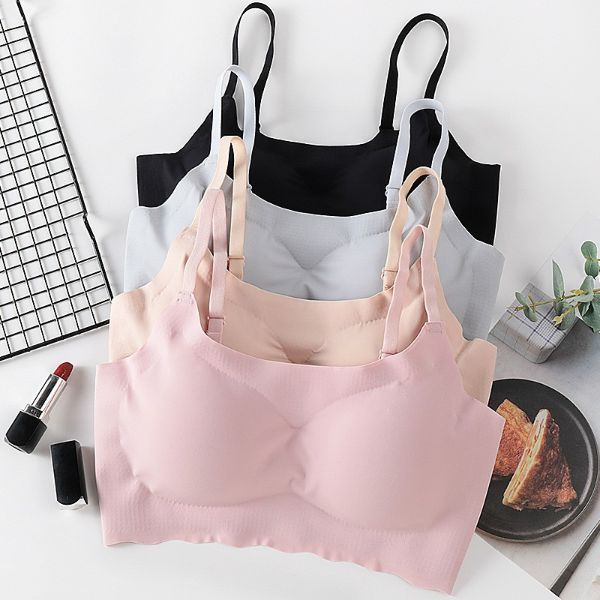 Looking for lingerie that's smooth to the touch? Look no further — the Ice Silk Push-Up Bra (available on Lucky Bra & Underwear) boasts high quality, soft and breathable fabrics that are gentle on the skin. With elegant and stylish designs in a variety of muted colors, you'll definitely be spoilt for choice! Its elastic and fitting design has a slimming effect, giving women the confidence they need to go about their daily routines. 
11. Triumph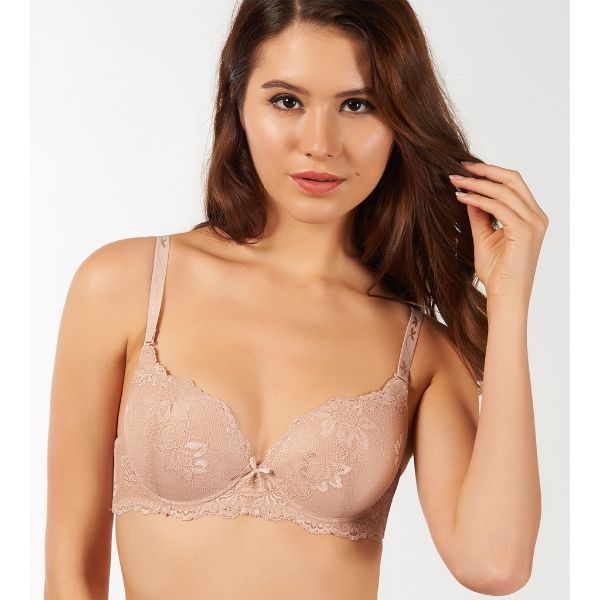 Triumph is a classic lingerie brand in Singapore, offering an extensive range of women's lingerie apparel ranging from sleepwear to swimwear. Its designs are focused on the latest in-trend designs for women of all ages so you can look and feel great, no matter your age!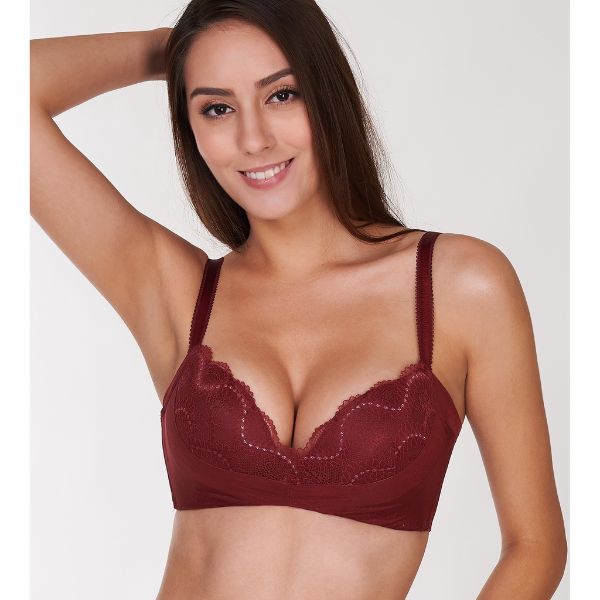 The striking, garnet brown color of the Triumph Sculpt Secret Non-Wired Push Up Bra (available on Triumph Singapore Official Store) will definitely catch your eye. With smoothening mesh and integrated side slings, this bra enhances curves for a secured wearing experience. What's more, its trendy mesh design has subtle sequins for a luxurious and elegant look!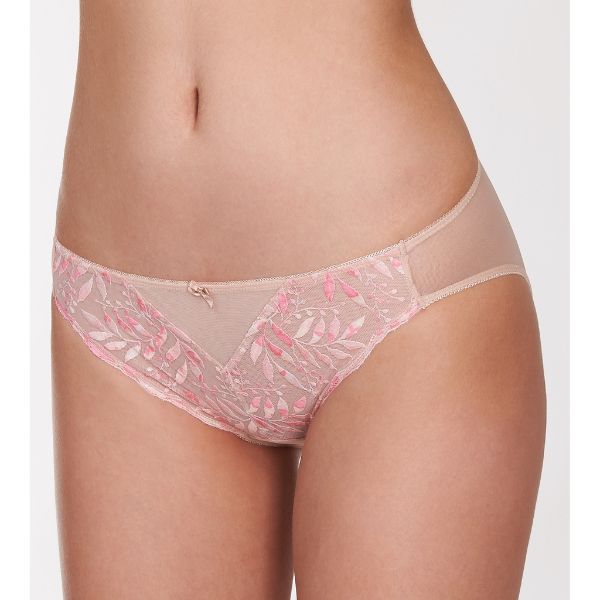 Have a soft spot for floral designs? You'll not be able to resist the Triumph Aqua Flora Mini Panty (available on Triumph Singapore Official Store).  Available in pink and black, this panty comes in both hipster and mini styles and is dotted with pretty wildflowers. It also comes with a mesh, translucent back to show off your bum for a more sensual look. 
Celebrate your body with the best women's lingerie brands 
We hope this roundup of lingerie brands in Singapore has given you the inspiration to amp up your sleepwear options. Don't forget to check out our Lingerie Specials for intimates going at attractive prices this Women's Day! For fitness junkies, check out some of these high impact sports bras to support you (literally) during your workout. Or if you're a new mum, this guide to the best nursing bras in Singapore might just make breastfeeding sessions a little easier.