Whip out that magic wand, it's time to give your lashes some love with these best mascara beauty tips! Mascaras are a girl's second best friend (because nothing can beat those glistering diamonds), they enhance the shape of your eyes and make you appear wide awake! However, if your mascara is giving you a hard time, you may be committing some of the following mascara mistakes!
Read on to find out how you can salvage the situation with some of our beauty tips and discover the best mascaras for you!
Mascara Mistake 1: You don't use a waterproof mascara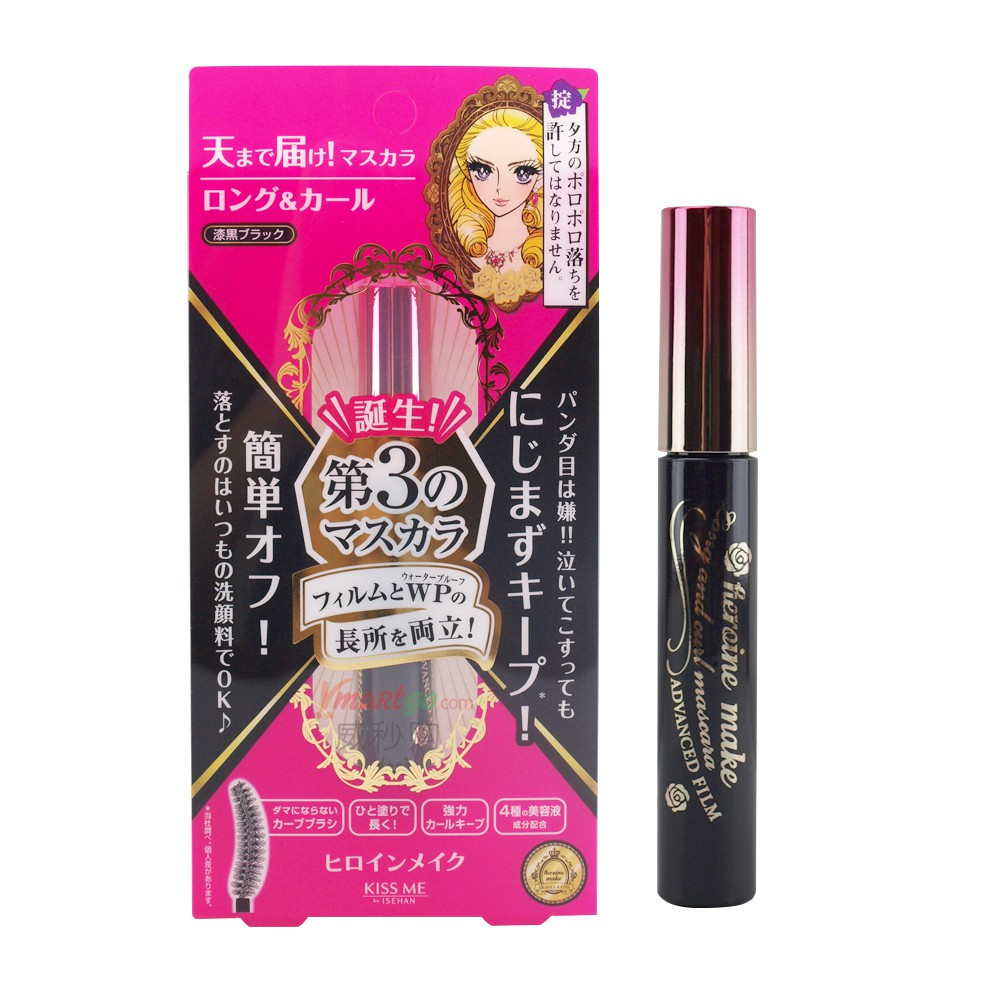 If droopy lashes are your nemesis, we have a quick fix for that! Besides using an eyelash curler, a waterproof mascara is the next best tool to help build long lasting curls for a fluttery effect. Waterproof mascaras boast a strong holding formula that helps to maintain the curls throughout the day. In addition, they are less likely to smudge under the eyes! If you don't already own a waterproof mascara, then try the widely acclaimed Kiss Me Heroine Make Long And Curl Mascara. This Japanese brand is famous for perfecting the mascara formula, creating some of the best mascaras that are long lasting and great at holding curls.
Other waterproof mascaras that are highly raved among the online beauty community include Maybelline The Magnum Volume Express Waterproof Mascara and the L'Oréal Voluminous Lash Paradise Waterproof Mascara.
Mascara Mistake 2: You don't wipe off excess product on your mascara wand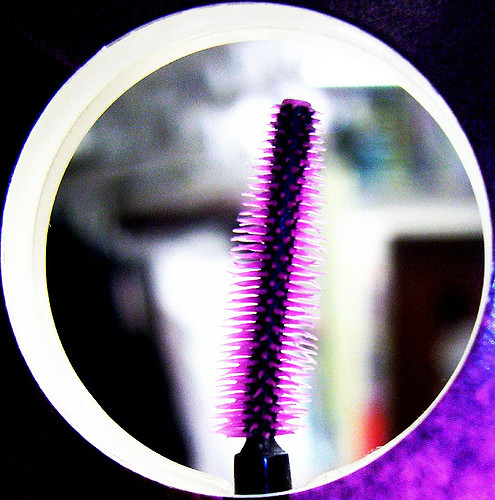 Hate mascaras because they make your lashes look clumpy and weird?  That clumpy look is because you're coating your lashes with too much product. Mascara wands that are big and bushy tend to hold too much product. Even the best mascaras can cause clumpiness if applied excessively. Too much mascara will cause your lashes to clump and droop due to the unnecessary weight.
To avoid that, always wipe the excess product off your mascara wand before applying it to your lashes. If that is too much of a hassle, another beauty tip is to opt for  a smaller mascara wand. The Innisfree Skinny Microcara is equipped with a tiny mascara wand to create non-clumpy, luscious lashes!
Mascara Mistake 3: You curl your lashes after applying mascara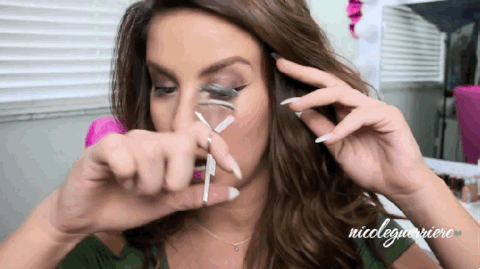 As one of the biggest mascara mistakes ever, curling your lashes after you've applied mascara can bring detrimental consequences to your eyelashes! The reason is simple. After applying mascara, your lashes are coated with a layer of rigid product that makes it inflexible. Curling it after the mascara has settled and solidified may cause your lashes to break.
Furthermore, when you curl your lashes on top of a layer of mascara, there is a tendency for the mascara to stick to your eyelash curler. If not handled properly, you may end up plucking your lashes out when you remove your curler! The next time you apply mascara, always remember to curl your lashes while they are naked before coating them with any product.
Mascara Mistake 4: You pump your mascara wand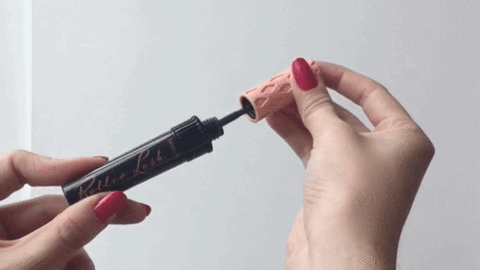 Wondering why your mascara is drying out so fast? Here's why! When you pump your mascara wand too much, air is pushed into the tube. This causes the product inside to dry out faster, causing clumping and flaking when applied to your lashes.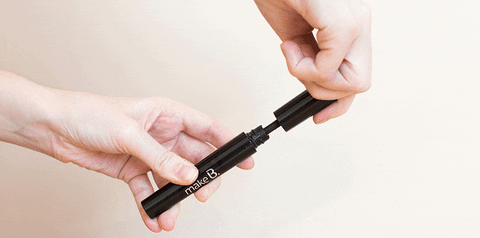 If you want to pick up more product on your mascara wand, twist the wand in a circular motion instead of pumping it in and out of the tube. This allows your wand to pick up more product without pushing unnecessary air into the tube.
Mascara Mistake 5: You disregard the shelf life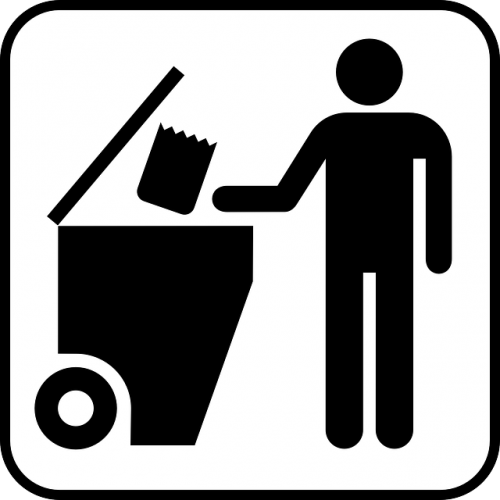 Let's get this straight – even the best mascaras expire. In fact, they usually expire faster than you can get through the tube. Always toss out your mascara after 3 months of use to ensure you're not applying expired product near your eyes. Also, expired mascaras are more prone to clumping and flaking so there's really no point in keeping them. Toss the old mascaras out, it's time to do some mascara shopping!
Mascara Mistake 6: You're not using an eyelash primer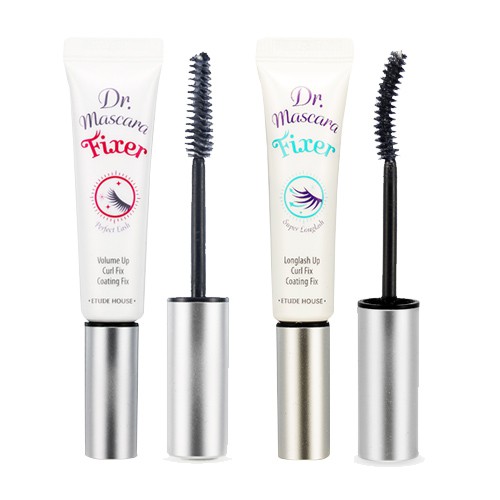 If you've tried all types of mascara but just can't seem to find one that wouldn't smudge on your lids, you need an eyelash primer. Eyelash primers are designed to help prolong the wear time of your mascaras and to prevent them from smudging. In addition, a good eyelash primer can help to hold your curls better and keep your eyelashes looking fresh throughout the day!
Using an eyelash primer is easy. Start by applying an eyelash primer like how you would a usual mascara. Before the primer dries completely, quickly apply a coat of mascara on top of the eyelash primer and voila! With this beauty tip, your lashes are on fleek and ready to dazzle the crowd! Check out the affordable and effective Etude House Dr. Mascara Fixer which comes in two different versions – volume and curl!
Mascara Mistake 7: You're not applying your mascara correctly
If you've recently bought a highly raved mascara but find that it isn't working as well for you, you might  be applying your mascara wrongly! Follow our beauty tip to achieve your desired mascara effect!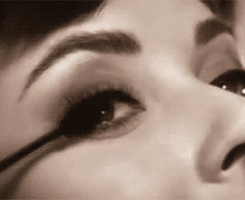 For a lengthening effect, position your mascara wand close to the roots of your lashes and sweep the wand gently along your lashes. Build up to about two to three layers for best effect.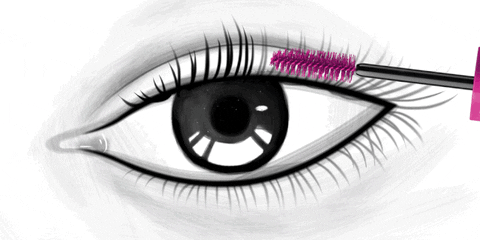 For a volumizing effect, position your mascara wand as close as possible to the roots of your lashes and wave the wand in a zigzag motion. This helps to build up the thickness of each lash, giving the illusion of thicker lashes.
Mascara Mistake 8: You're not removing your mascara properly
It should be common knowledge to remove all your makeup before going to bed. We know this may be hard to do at times, but it pays to be safe than sorry. Mascaras, especially waterproof mascaras, are usually the hardest to remove.
Instead of tugging at your lashes, buy an oil-based makeup remover which is effective at removing waterproof mascaras, eyeliners and liquid lipsticks. Soak a cotton pad in makeup remover and gently press it against your eyes to break down the mascara. Wipe the remaining mascara off your lashes and cleanse your face thoroughly with a face wash.
It's important to ensure you remove every last trace of mascara. Makeup residue may cause lash breakage, irritate your eyes and in worse cases, cause infections. Also, if you fail to remove your mascara thoroughly the night before, you may wake up with panda eyes or tiny black dots all over your lids. It's not a pretty sight, that's for sure.
Mascara Mistake 9: You're not using an eyelash serum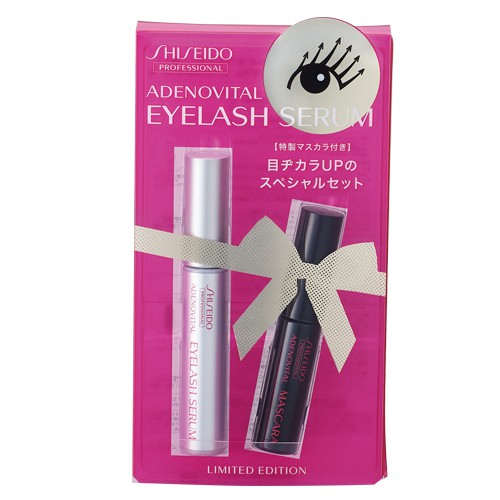 Think an eyelash serum is optional? Think again! With all the rubbing, tugging and curling we do to our lashes, they become brittle and prone to breakage. If you notice thinning or shortening of lashes (especially after all the eyelash extensions have fallen off), you need an eyelash serum. This product helps to strengthen your lashes against breakage or fall out and pamper them with essential vitamins that encourage lash growth.
Patience is key when it comes to visible results. Most eyelash serums claim to achieve great results by the end of 8 weeks, but sometimes it may take longer before you see any significant results. Make sure you pamper your lashes daily for the best effect!
With all these beauty tips, you should be a mascara expert by now! Grab your best mascara, pump up your lashes and hit the town! As the rainy season approaches, check out how you can beat the weather with these beauty tips. Also, save some money and stock up on these affordable beauty products  that are great dupes to your favourite high-end makeup!
---
New to Shopee? Get $7 off (min. spend $15) with code*: LASHES
*TNC Applies. Valid for new users from 16 to 23 Aug only.