Just a ferry ride away, Bintan is the perfect destination for any Singaporeans looking for a quick getaway. Whether you're looking for an adventure or just want to chill, we have something just for you.   
How to get there:
Take an early morning ferry ride from Tanah Merah Ferry Terminal. Depending on where you're going, the ride will take around an hour and you can choose from various ferry operators:
To Bandar Bentan Telani: Bintan Resort Ferry
To Tanjung Pinang: Majestic Fast Ferry, Sindo Ferry
To Bintan Lagoon Resort: Mozaic Ferry
Remember to book in advance especially if you're going on the weekends! If you're looking for good deals, you can click here for discounted ferry tickets.
For the adventurous
If beaches and spas bore you, here are some activities for all adventure-seekers out there:
1. Hike up Mount Bintan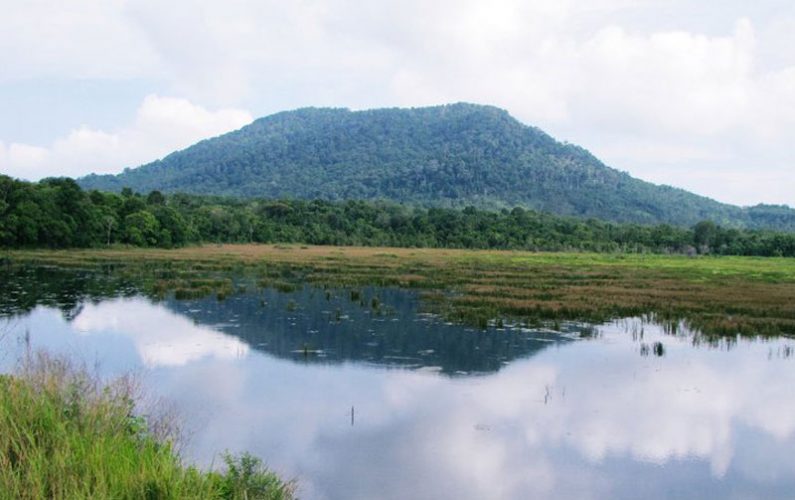 Standing at 340 metres, challenge yourself and climb Mount Bintan as you enjoy the beautiful view of Bintan's last few remaining rainforests. This hike is not for the faint-hearted with its steep and unpaved mountain track, so remember to wear comfortable shoes and drink lots of water. On your way down, you can reward yourself with a refreshing dip in the pool at the bottom of a small waterfall.
There is a small entrance fee of $2 and if you'd prefer, you can book a guided tour package. Expect to spend about 2-4 hours for the entire hike, depending on your fitness level and the amount of time you'd like to spend exploring.
Address: Kampung Bintan Bekapur, Bintan Regency, Riau Islands Province, Indonesia
2. Go on a Bintan Mangrove Tour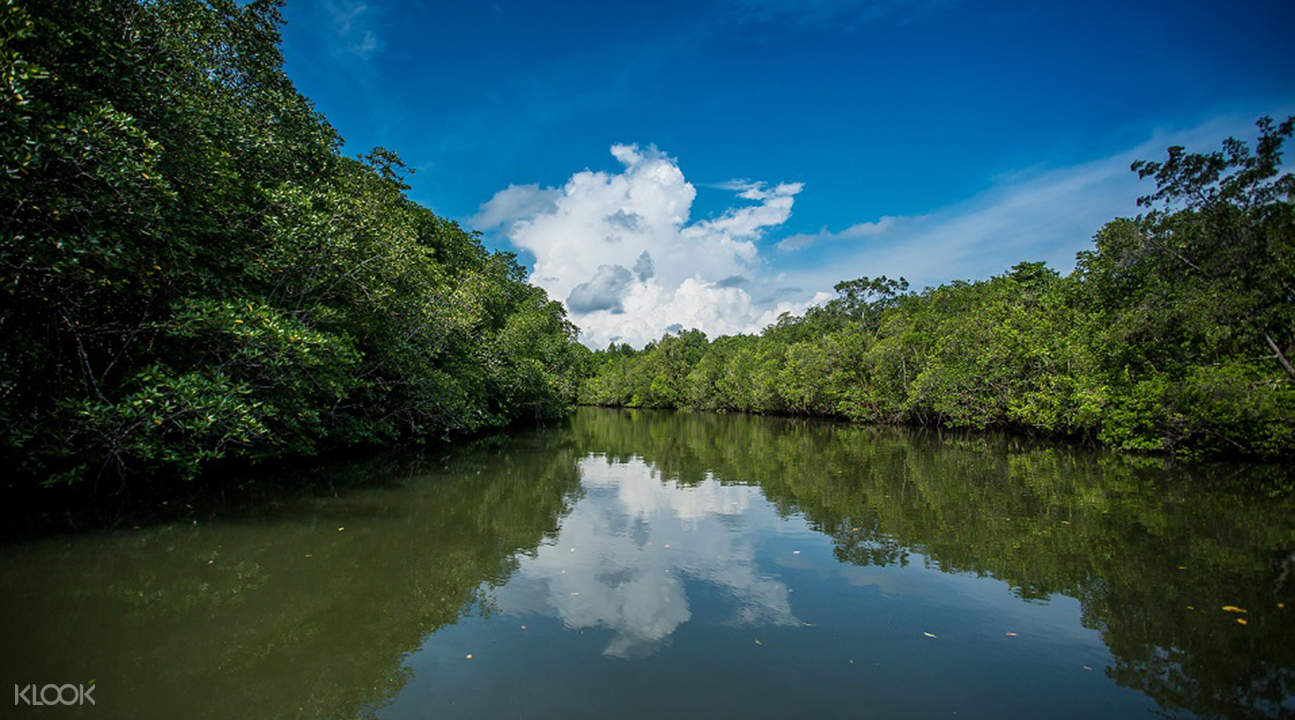 For all you nature-lovers, this one's for you. Journey through the thick mangroves of Bintan in this 60-minute boat ride along the Sebung River. Each boat is accompanied by a very knowledgeable guide and a skilled skipper who will help you get to know the mangrove's flora and fauna. Keep your eyes peeled for mangrove snakes, monitor lizards, mud lobsters and many more! If you have time to spare, go on a night tour which departs at 7.30pm. Be dazzled by the rare sight of dancing fireflies and the beautiful starry sky – sights we never ever get to see in Singapore.
Address: Pertokoan Pujasera Lagoi, Sebong Lagoi, Tlk. Sebong, Kabupaten Bintan, Kepulauan Riau, Indonesia
3. Visit Treasure Bay Bintan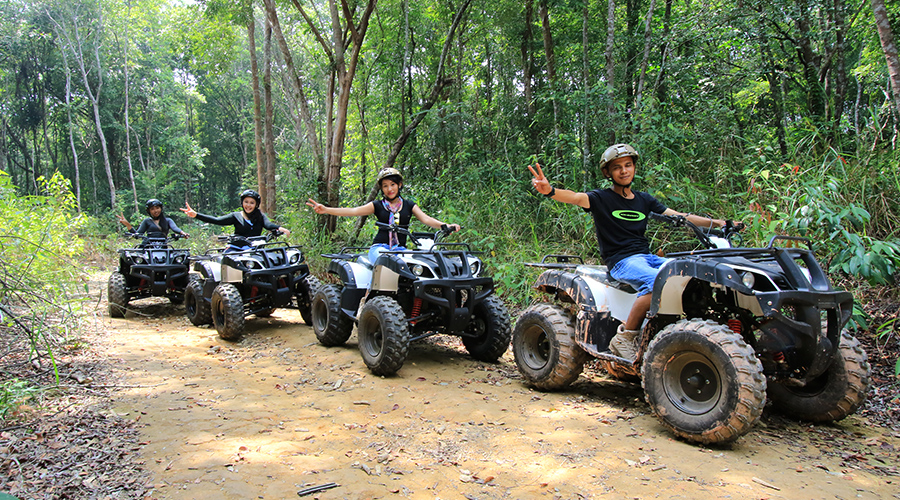 If the first 2 activities are not your cup of tea, Treasure Bay Bintan will definitely have something to satisfy your adventurous soul. A one-stop attraction park, it has a variety of recreational activities suitable for all ages. You can rough it out in their private jungle trail on ATVs or have a smooth ride around Crystal Lagoon on a vintage Ford buggy ride. If you want to enjoy their crystal-clear waters, they also have a wide selection of water activities, ranging from kayaking to jetovators.
Address: Kawasan Pariwisata, Jl. Raja Haji KM 01, Teluk Sebong, Lagoi, Sebong Lagoi, Tlk. Sebong, Kabupaten Bintan, Kepulauan Riau 29152, Indonesia
For those who just want to relax
Here are some activities you can try if you're looking for the perfect way to de-stress:
1. Go to town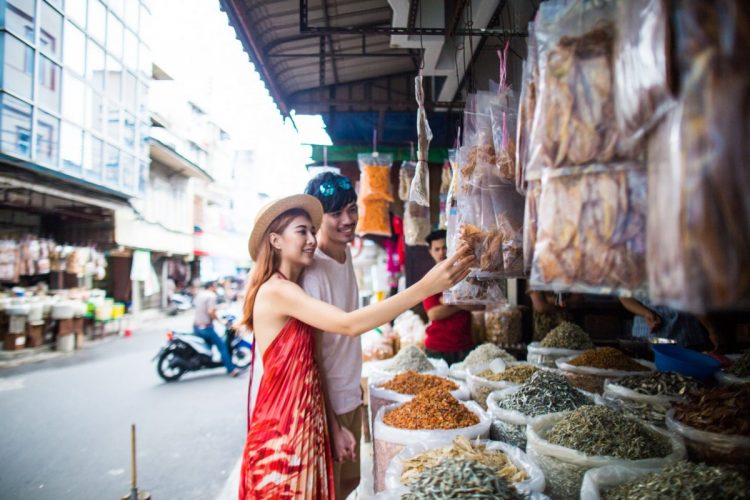 Visit Bintan's capital, Tanjung Pinang, for a unique town experience that will give you insights on Bintan's culture and heritage. Enjoy the sights and sounds of a vibrant bustling city and marvel at the rustic 19th century buildings all around you. If you're bored of shopping along Orchard Road, you can explore the Tanjung Pinang Wet Market and Tanjung Pinang Traditional Market for value-for-money bargains. Don't forget to check out the newly opened, Tanjung Pinang City Centre – a shopping centre that contains Bintan's only movie theatre.
Address: Tanjung Pinang City, Riau Islands, Indonesia
2. Visit a temple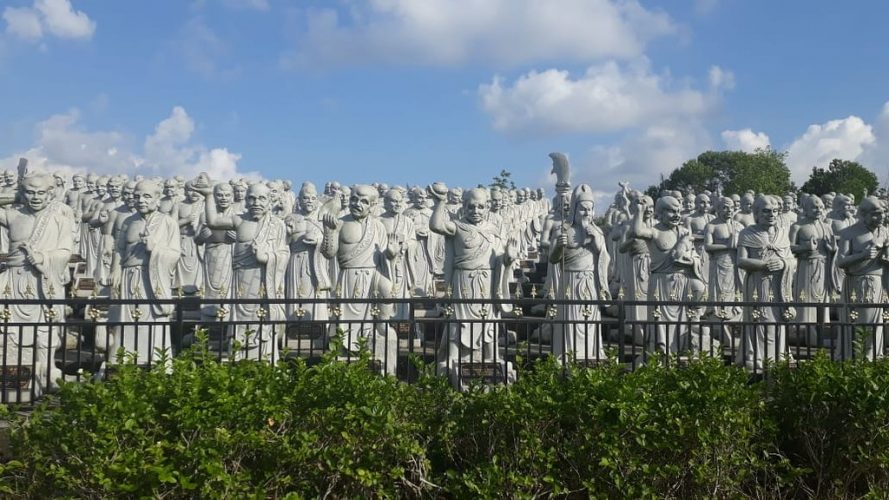 After visiting Tanjung Pinang, you can head over to, one of Bintan's hidden treasures. You'll be in awe by the Avalokitesvara Graha Temple that sits one of the biggest Guan Yin statues in Southeast Asia, standing at 16.8 metres tall. The Vihara Ksitigarbha Bodhisattva Temple is also famous for its 500 Lohan Statues – each one intricately created to have its own unique facial expression.
Address: Batu IX, East Tanjungpinang, Tanjung Pinang City, Riau Islands 29125, Indonesia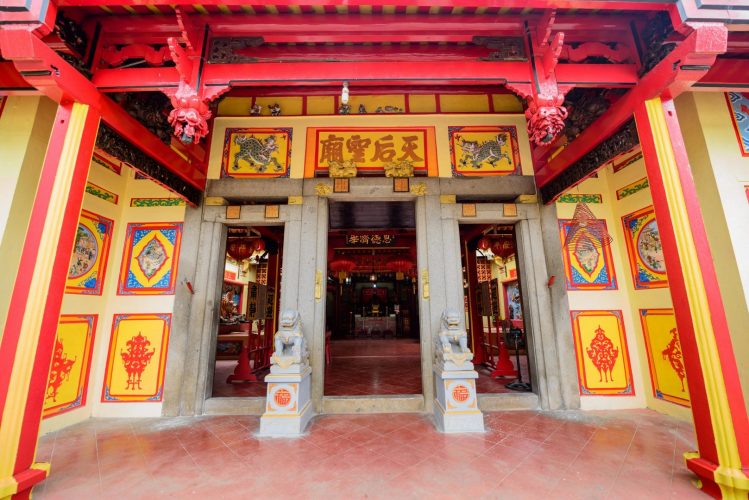 You can also take a 15-minute pompong (water taxi) ride from Tanjung Pinang to visit Lau Ya Keng, Senggarang. Here, you can find the oldest temples in Riau which date all the way back to the Qing dynasty. Appreciate the unique architecture, featuring ornamental temple rooftops with fish and dragon figures adorned with ceramic shards and grass motif.
Address: Senggarang, Tanjungpinang City, Tanjung Pinang City, Riau Islands 29115, Indonesia
3. Get a massage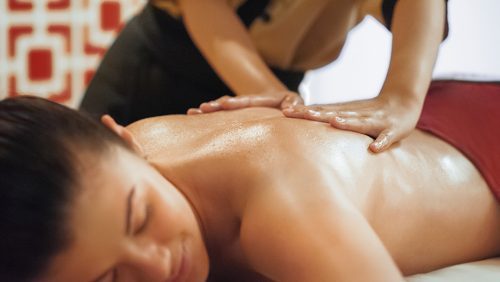 Tired out from all these activities? Get a massage and pamper yourself in one of the many spas in Bintan. Check out some of the best Bintan spa treatments starting from as low as $33 to find out what our top picks are!
For the food-lover
Here are some popular food spots to satisfy your hunger pangs:
1. Warung Yeah!
Perfect for breakfast, lunch and dinner, Warung Yeah! serves up a wide selection of Western, fusion and Indonesian delights. Expect to be greeted with warm smiles as you enjoy your food in an air-conditioned space. If you prefer, you can even go to their rooftop garden bar and enjoy the beautiful view. With its delicious food, exceptional service and affordable prices, it's no wonder that it's a crowd-favourite!
Address: Jl. Gurindam Duabelas, Teluk Sebong Lagoi Bintan Utara, 29155, Kepulauan Riau – Indonesia
2. The Kelong Seafood Restaurant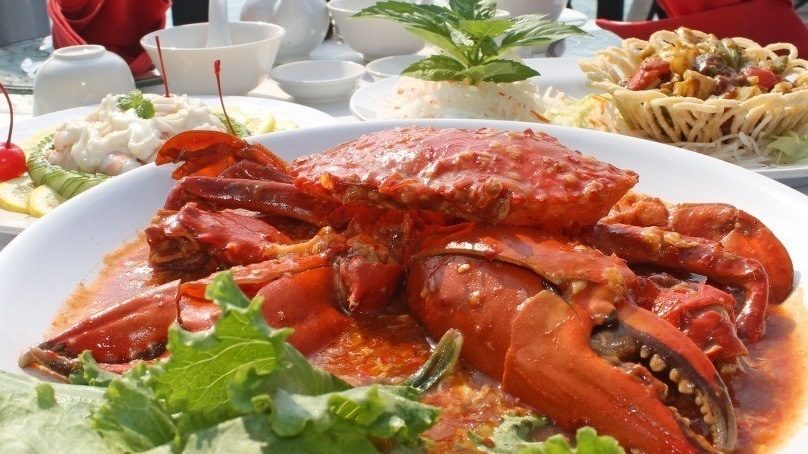 Although on the pricier side, The Kelong Seafood Restaurant promises a dining experience like no other. This 'floating' restaurant lets you tuck into fresh seafood dishes as you enjoy the panoramic view of the South China Sea. Their must-try signature dishes include stir fried butter prawns, black pepper crab and sea snails. Make sure to time your visit to catch a view of the Bintan sunset!
Address: Nirwana Gardens, Jalan Panglima Pantar, Lagoi 29155, Bintan Resorts Nirwana Gardens, Bintan Regency, Riau Islands Province Indonesia
3. Spice Restaurant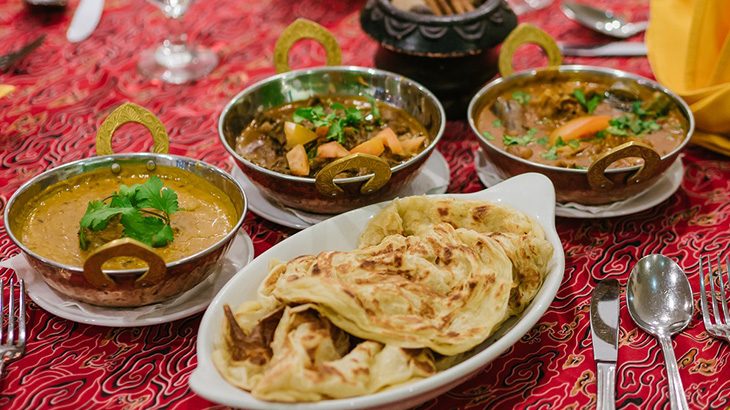 If you're craving for authentic Indian food, visit the Spice Restaurant along Mayang Sari Beach. They have an assortment of curries and their spice level can be customised to your liking. If you're an ice cream lover, don't skip on the exotically flavoured ice creams that have hints of spices added to them. Spice restaurant also offers Malaysian and Indonesian cuisine, for those who prefer more variety.  
Address: Mayang Sari Beach Resort, Nirwana Gardens, Bintan Resorts, Jalan Panglima Pantar, Lagoi, Bintan
For the Instagrammer
If all you want is that perfect picture, here are some picturesque spots that will make you the envy of your Instagram followers:
1. Gurun Pasir Busung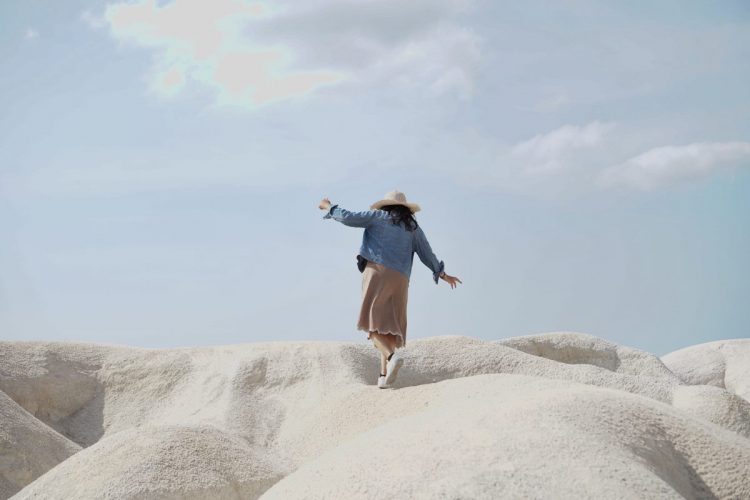 Amidst the beaches and forests lies Gurun Pasir Busung, a 'desert' of hilly sand dunes which makes for the perfect Instagram picture. What used to be a sand quarry has become a beautiful landscape of gentle sand slopes with varying hues of brown, yellow and red. Although there isn't much to do there, this is definitely a must-see for all Instagrammers!
Address: Busung, Seri Kuala Lobam, Kabupaten Bintan, Kepulauan Riau 29152, Indonesia
2. Tanjung Pinang Street Art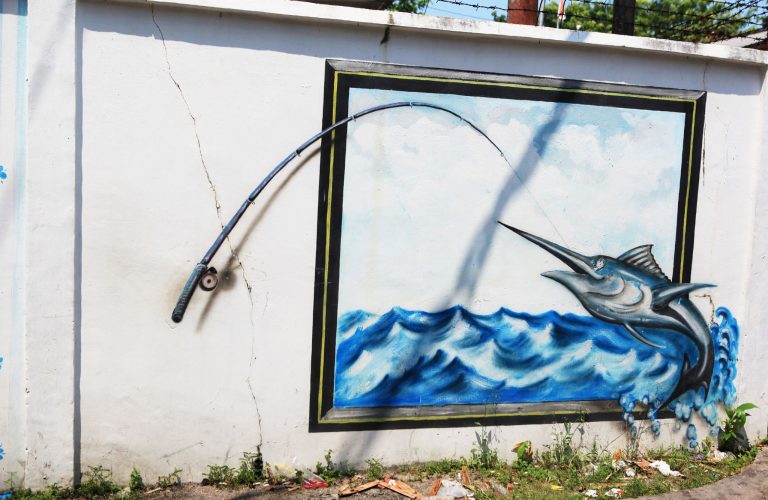 If you've exhausted all of Singapore's street art venues, visit Tanjung Pinang and be on the lookout for their unique street art that will serve as a perfect backdrop for your next IG post.
Address: Tanjung Pinang City, Riau Islands, Indonesia
3. Danau Biru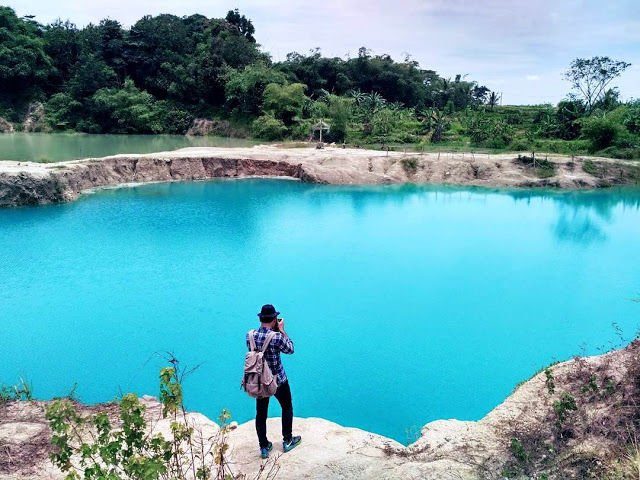 This is not Europe, nor is it part of the Blue Lagoon in Iceland. In fact, Danau Biru is a blue lake that's located right at Bintan. Did you know that this was created as an aftermath of mining activities in the vicinity?  The surreal blue waters will definitely add a splash of life to your IG feed. Psst, this lake is also not very popular as a tourist destination yet, so you can expect a peaceful visit and a nice photo opp free from other unwanted people photobombing it!!
Address: Gunung Kijang, Bintan Regency, Riau Islands, Indonesia
And if one day isn't enough for you and you're planning on extending your stay, you can check out these 11 recommended Bintan Resorts & Hotels for a perfect weekend getaway. Psst, want to win a FREE staycation? Hurry, join our Shopee Squad Challenge now to win a 3D2N Bintan Resort Getaway worth $3,580 for you and 7 other friends!
Do you have any other recommendations? Let us know in the comments below!
---
New to Shopee? Get $7 off (min. spend $15) with code*: ONEDAYBINTAN
*TNC Applies. Valid for new users from 25 June to 2 July only.