The sun is shining and the sky is blue — what better time than now to be chilling on your picnic mat with friends? Take advantage of our all year round summer weather by gathering your loved ones for a fun date at these popular picnic places in Singapore where you can unwind and enjoy the beautiful cityscape! After picking the perfect spot, scroll down for our checklist on what to bring for a picnic — from cute picnic mats to tasty snacks, we've got your picnic essentials covered! 
Best picnic places in Singapore
1. Marina Barrage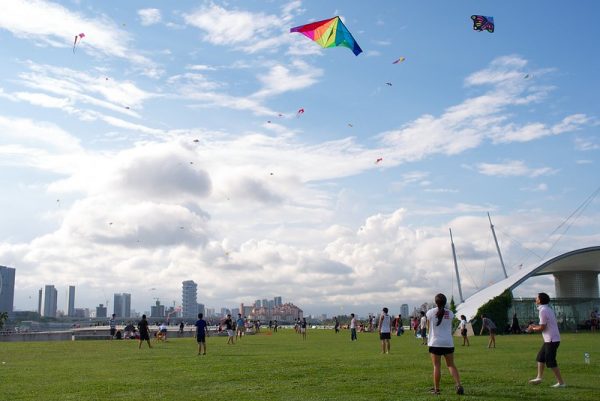 What's the first place that comes to your mind when you think about having a picnic? For us, it's definitely Marina Barrage! Marina Barrage is one of the most popular picnic places in Singapore and it's easy to see why. The dam features a huge circular rooftop garden with a ton of space to pick a quiet spot to lay your picnic mats. You can admire the glorious Marina Bay skyline while munching on picnic snacks or chase the wind with your kites! And if the sun gets too strong or the weather takes a turn for the worst, head down to the second floor where you can continue your picnic date indoors — at the open space outside the Sustainable Singapore Gallery.  
Address: 8 Marina Gardens Drive, S(018951)
Opening Hours: 24/7
2. Punggol Waterway Park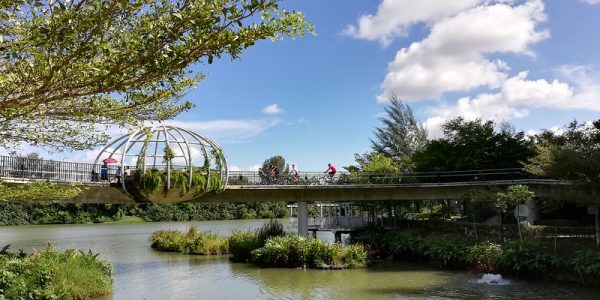 Travel to the North-East region and you'll find yet another one of the most scenic picnic places in Singapore — Punggol Waterway Park! The lush greenery and beautiful water frontage is definitely a sight to behold. This is a great picnic spot to bring the kids to as they will find ample space to run about and can also enjoy the water play area near the Adventure Bridge! If the heat is getting to you, simply walk over to the nearby Waterway Point shopping mall to cool down and take your pick from the host of eateries to fill your tummies! 
Address: Sentul Crescent, S(821313)
Opening Hours: 24/7
3. Henderson Waves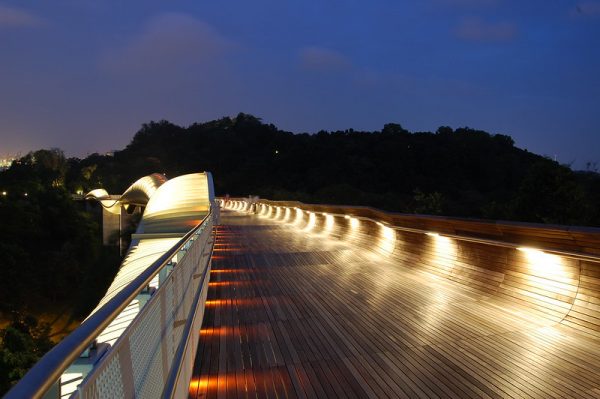 Who said picnics are to be done only when the sun is out? Give your next picnic date an unconventional twist and plan an evening alfresco picnic up on Henderson Waves! Choose to either lay your mat on the long bridge or in the alcoves for a bit more privacy. Set up camp at about 6pm and wait patiently — watching the sun go down in streaks of fiery orange and pink is a sight to behold! We suggest bringing some wine along to make this picnic date an even more romantic one.
Address: Henderson Road, S(159557)
Opening Hours: 24/7
4. Jewel Changi Airport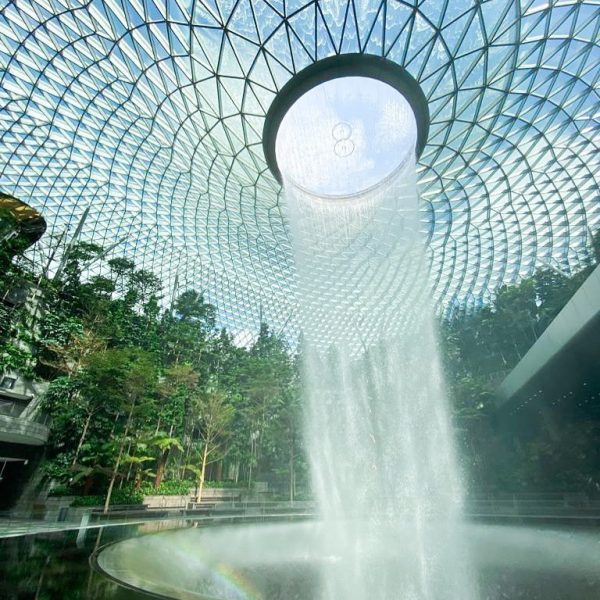 Jewel Changi Airport's HSBC Rain Vortex is the perfect spot for a cooling indoor picnic in Singapore! Take in the grandeur of the magnificent waterfall as you find a cosy spot at the Level 1 seating area to spread out your mat. We suggest bringing along a jacket or a blanket (which can double as a picnic mat) because it can get quite cold here. And if you're a scatterbrain who has forgotten to bring along sandwiches for the picnic, simply head on over to one of the eateries in Jewel for last-minute supplies! 
Address: 78 Airport Boulevard, S(819666)
Opening Hours:
Sun – Thurs: 10am – 12am
Fri – Sat: 9am – 1am
5. Lower Seletar Reservoir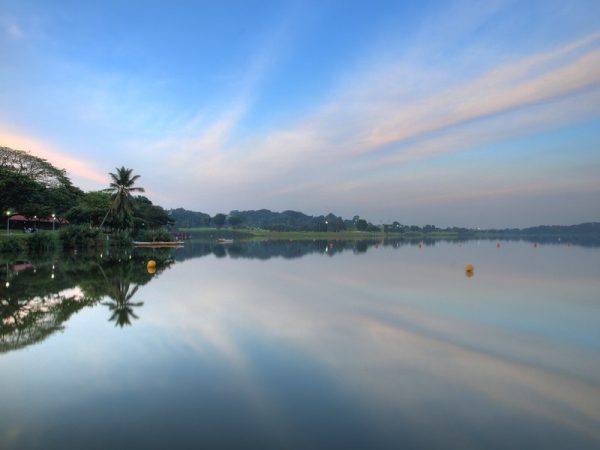 Lower Seletar Reservoir is another great picnic place in Singapore to get close to nature and catch the sunset. Picnicking here can be quite the breezy affair, so bring a hair tie with you to keep your pretty mane in check! While here, keep an eye out for some uncommon birds such as the White-Bellied Sea Eagle and White-Breasted Water Hen in the area. And if you're feeling adventurous, we suggest renting a kayak at the nearby PAssion WaVe outlet to paddle through the water! Note that from June 2020 onwards, all sports equipment rental offered at PAssion WaVe outlets have to be pre-booked online.
Address: Yishun Avenue 1, S(769139)
Opening Hours: Daily, 7am – 7pm
6. Esplanade Roof Terrace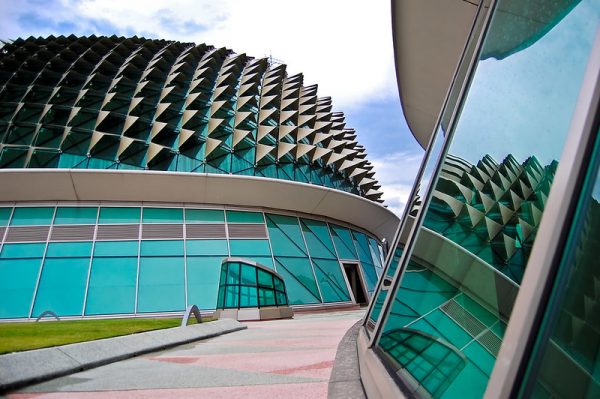 The Esplanade roof terrace is one of the best picnic places in Singapore to admire the stunning view of our bayfront! You can set up your picnic on the manicured lawns or find a bench to cosy on if you don't have a picnic mat on hand. Additionally, since this landmark is home to the performing arts, so why not spice up your picnic by serenading your girl with her favourite guitar tunes! It'll definitely be one of the most romantic picnic dates to remember! Psst, if you head here on the weekends nearing National Day or on the eve of New Year's, you may even get a glimpse of the fireworks!
Address: Esplanade Theatres On The Bay, 8 Raffles Avenue, S(039802)
Opening Hours: Daily, 8am – 10pm
7. Palawan Beach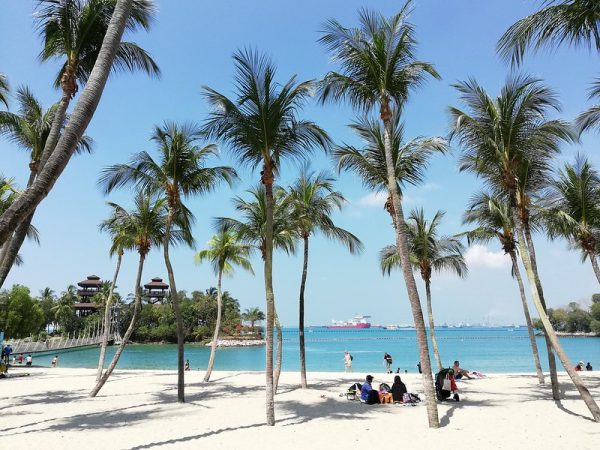 Looking for an Instagram-worthy spot to enjoy the sun, sand and sea? End your search with the Palawan Beach, one of the best picnic places in Singapore for beach lovers! Flaunt your beautiful figure in a cute pair of bikinis with your girlfriends and snap loads of photos by the beach! You can also play beach volleyball here or cross over the suspension rope bridge to reach the Southernmost Point of Continental Asia. Be sure to climb up the viewing towers to enjoy an uninterrupted view of the South China Sea! As part of the safe distancing measures, remember to reserve your spot at the beach from 10 October onwards! 
Address: Sentosa Island, Palawan Beach, S(099981)
Opening Hours: Daily, 8am – 7pm
8. Singapore Botanic Gardens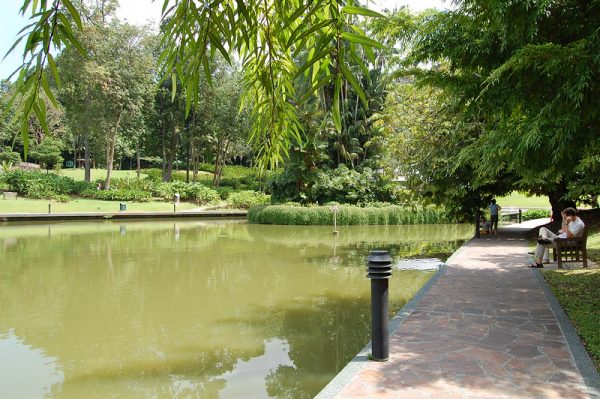 Our list of the best picnic places in Singapore will not be complete without including Singapore Botanic Gardens — a UNESCO World Heritage Site! Seek shade under the tall trees peppered across the 82 hectares park or lay your mat near the Jacob Ballas Children's Garden to keep an eye out for your little explorers! He or she will be stoked to find a suspension bridge, treehouse and beautiful flora and fauna to admire. 
Address: 1 Cluny Road, S(259569)
Opening Hours: Daily, 5am – 12am
9. Tanjong Beach Club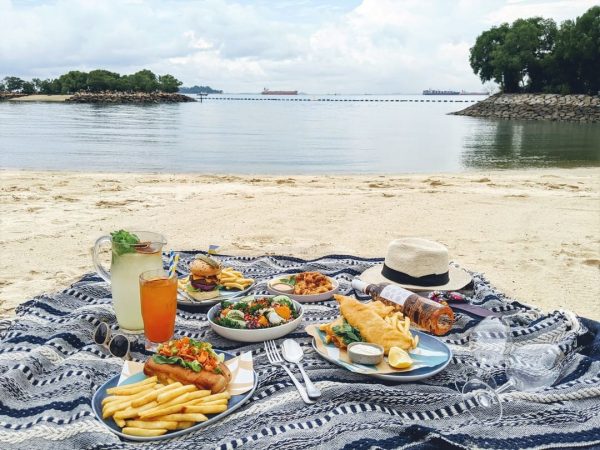 You may not be able to travel at this time, but you can fake a vacation by having a picnic at the Tanjong Beach Club! Let down your hair and spend a lazy weekend on the sand picnicking by the beach with your friends. Aside from being one of the best picnic places in Singapore, the Tanjong Beach Club is also your go-to spot for crazy beach parties! Grab a drink, have a dip in the pool and soak up the fun atmosphere here!
Address: 120 Tanjong Beach Walk, S(098942)
Opening Hours:
Mon – Fri: 10am – 8pm
Sat – Sun: 9am – 8pm
What to bring for your picnic
1. Picnic mats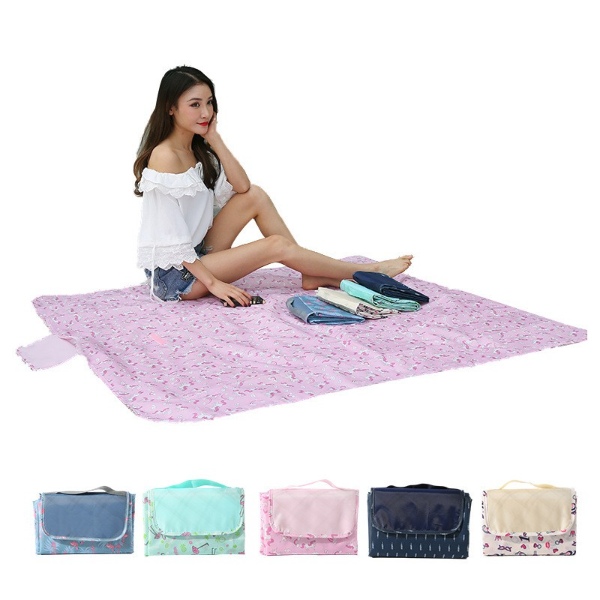 Whether it's in the park or by the beach, a picnic mat in Singapore is one thing you must not forget to bring along. If you're on an intimate date with your other half, a compact-sized picnic mat in Singapore to cosy up together. The Outdoor Waterproof Picnic Mat (available on HoHo Home Decoration) is waterproof so you can easily clean away any food stains with wet wipes. Additionally, it's able to fold into the shape of a small pouch so you can slot it into your picnic basket without it taking up too much space.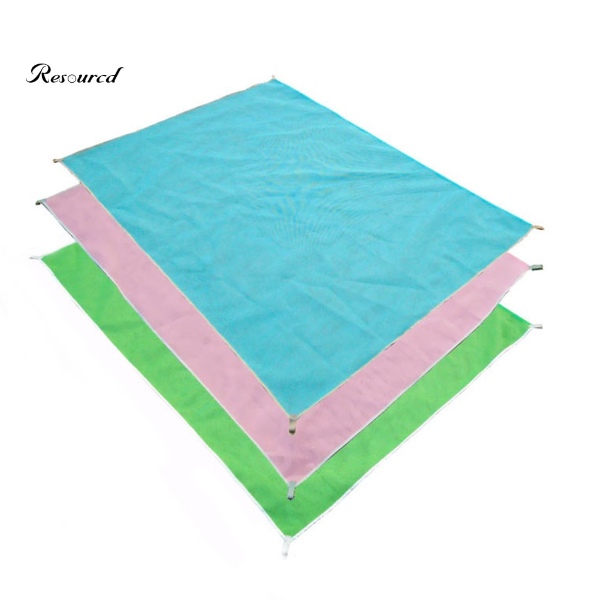 Those who're planning to organise a picnic with more friends will need to buy a larger picnic mat in Singapore. The Large Outdoor Picnic Mat (available on remarkab.sg) will be a great option as it goes up to 200cm in length and width. This wide surface can easily accommodate a party of five. The picnic mat also features a mesh design which works great on the beach as it doesn't trap sand particles.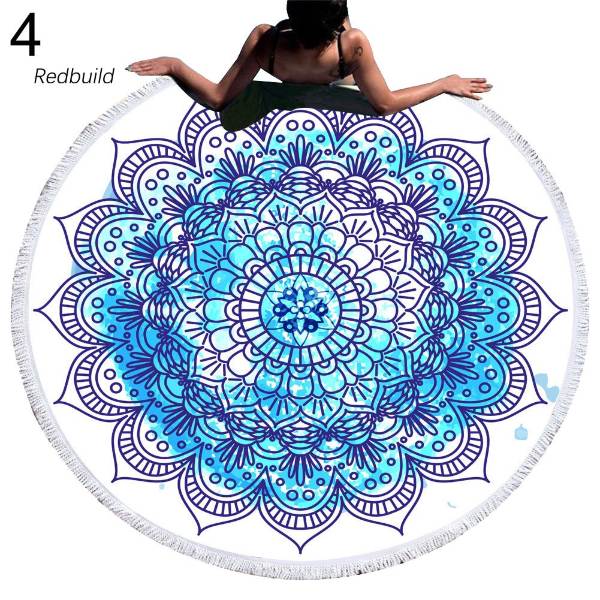 A picnic mat plays an even bigger role if you're out to take pretty pictures for the 'gram! One of the most stylish picnic mats in Singapore to get is the Microfiber Mandala Flower Round Picnic Mat (available on redbuild.sg). This ultra-soft picnic mat can also be used as a towel or blanket on chillier picnic days and comes in an array of unique designs that'll stand out on your Instagram feed.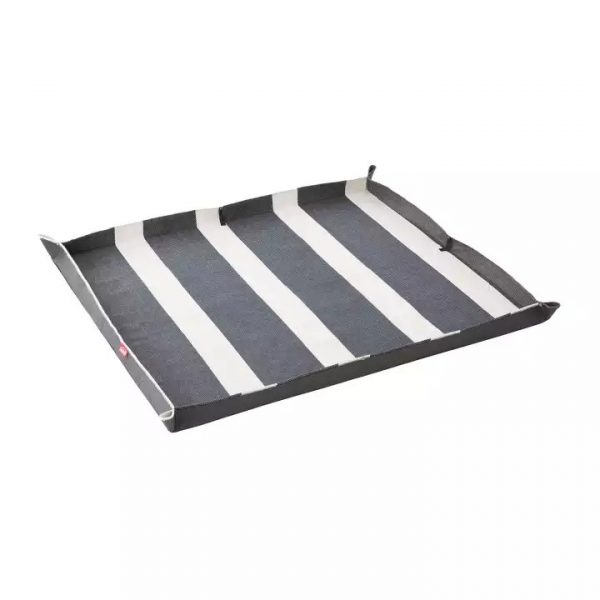 Another one of the best picnic mats in Singapore for the beach is the Leisure Sheet Deluxe Beach Garden Picnic Mat (available on Sports Unlimited Singapore). It features folded up corners to create a tub space that'll effectively keep sand off the mat. It's also slightly padded so you won't feel the hard and rocky ground. 
For the laidback picnickers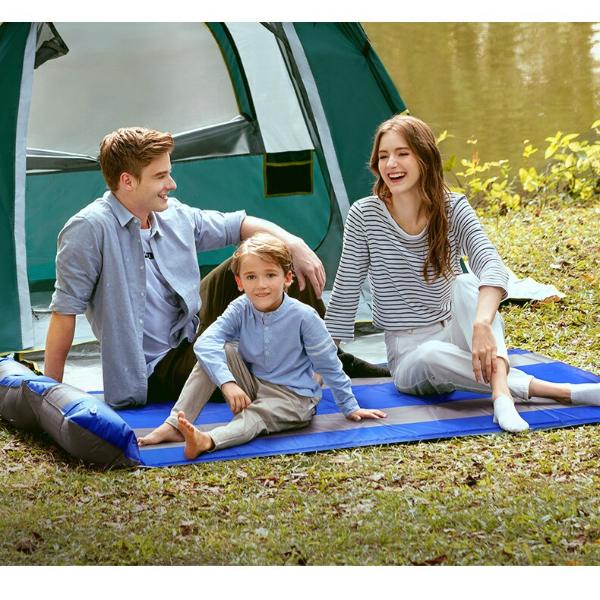 Want to take a snooze after taking a dip in the sea? You can do so comfortably on the CAMEL Outdoor Automatic Inflatable Cushion Picnic Mat (available on Camel Official Shop.sg)! This is one of the comfiest picnic mats thanks to its inflatable design. The inflatable pillows at one end of the mat will allow you to rest your head without feeling the cold hard ground. Additionally, the entire mat is padded with a high rebound sponge for better support. This also helps to protect your toddler's knees from the rocky ground when they crawl about on the mat. This picnic mat in Singapore can also come in handy as a sleeping mat for your next camping trip!
2. Food and drinks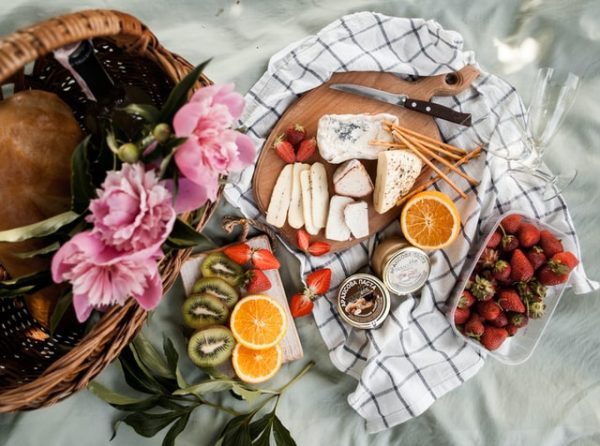 What's a picnic without delicious food and drinks! Whip up some homemade snacks such as bacon and cheese bites and crispy pizza ravioli with these easy air fryer recipes. Pack them neatly into these Lock & Lock Classic Food Containers (available on LOCK & LOCK Singapore Official Store). No time to cook? Fret not! Stock up on snacks such as Eureka popcorns and Moranca Xiao Bai Sandwich Toast (available on haichijia haidilao etc.) that will be perfect for the picnic!
For drinks, we suggest bringing along some packet drinks for easy consumption and convenience. You should also pack some beer and ciders if you and your friends are up for a few drinks! But most importantly, don't forget to take with you some plain water to keep yourself hydrated.  
3. Picnic baskets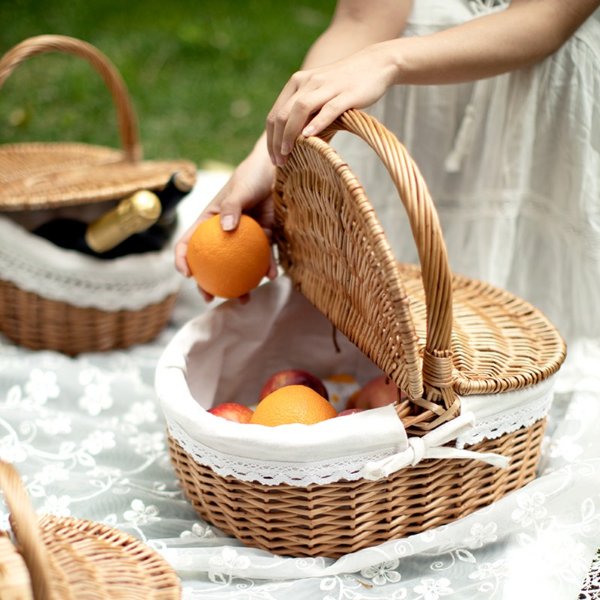 Now that you've got all your food and drinks ready, it's time to pack them into a stylish picnic basket! Picnic baskets make transporting your goodies more organised and convenient. Furthermore, picnic baskets like this Handmade Woven Rattan Basket (available on lovelyhome1.sg) adds style to your picnic setup and makes for a great prop for your Instagram photos! 
5. Wet wipes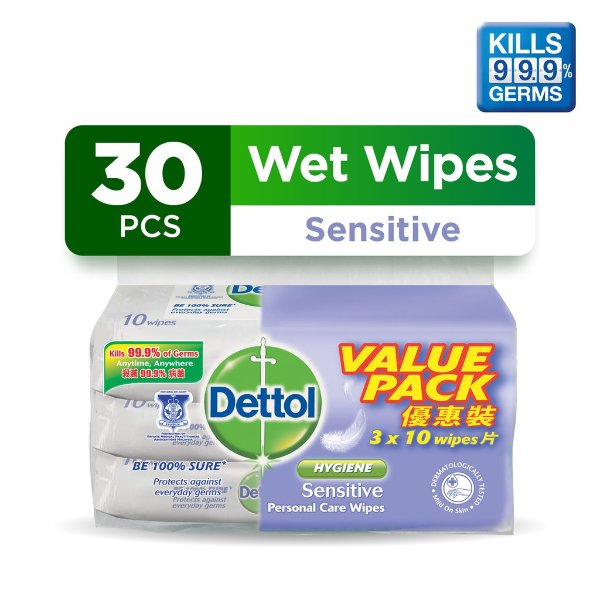 Practise good personal hygiene when picnicking outdoors. Stock up on hand sanitisers and wet wipes which will surely come in handy when you cannot locate a restroom to freshen up at. Additionally, wet wipes are a must when you're picnicking with the kids. That's because the curious little ones often get themselves dirty when they are playing in the sand or playground. Wiping their hands down with the Dettol Anti-Bacterial Sensitive Wet Wipes (available on Dettol Official Store) before they reach for the tempting picnic goodies can ensure your child doesn't ingest any germs or bacteria. 
6. Insect repellent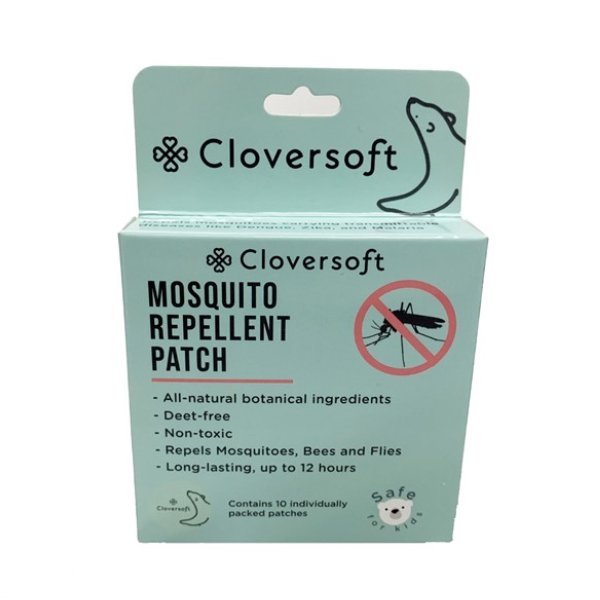 Keep the mozzies at bay with mosquito repellent, especially when you're picnicking outdoors. We suggest sticking on a Cloversoft Mosquito and Garden Insects Repellent Patch (available on S-Mart by Shopee Official Store) on your clothes before heading out. It'll give you up to 12 hours protection against mosquitoes, bees and flies. The patches also contain all-natural botanical ingredients and can be used on your little ones so they don't get up with bites all over during the picnic. Alternatively, you can make your own natural mosquito repellent to protect your family!
There's more to do beyond these best picnic places in Singapore
Don't just lay your mat at one spot and laze your day away at these best picnic places in Singapore. There are more fun activities to explore at these picnic spots! Join in on some splashing fun with these exhilarating water sports if you're picnicking by the beach or reminisce your childhood memories at outdoor playgrounds. Not a fan of crowded places? Check out our list of quiet places in Singapore for a more intimate date or follow this d for a breezy spin around our sunny island!