<![CDATA[Vietnamese translation available here Going to Shopee Vietnam for the first time, I had no idea what to expect. Turns out, they have some of the most interesting people in the whole of Shopee. During my five-day trip, I spoke to a poker player, pole-dancer and pro pianist. Kenny, Jane and Tee each have heavy day-job responsibilities, but make time for the pursuit of their hobbies. Find out more below! Special thanks to Ngoc from the People team, for making the necessary arrangements
Kenny Vo, Professional Poker Player
[caption id="attachment_20100" align="alignnone" width="1999"]
Shy in appearance, Kenny's eyes lit up when asked about his professional hobby – poker[/caption]
27-year-old
Kenny
is a Project Manager by day and poke
r player by night. A game of "both math and luck", he was first introduced to the recreational activity by his friends in university.
"I know what you're about to say," Kenny says with a laugh the minute I mentioned the word 'poker' with slightly raised brows. The game has a bad public reputation due to its addictive nature, often causing players with low restraints to spiral into deep debt. Clear on his position, he explains, "Many people who treat poker as a way to get fast money. And then, there are those, like myself, who approach it analytically, deriving satisfaction from winning the opponent."
On the benefits of poker and the poker face  
[caption id="attachment_20099" align="alignnone" width="1280"]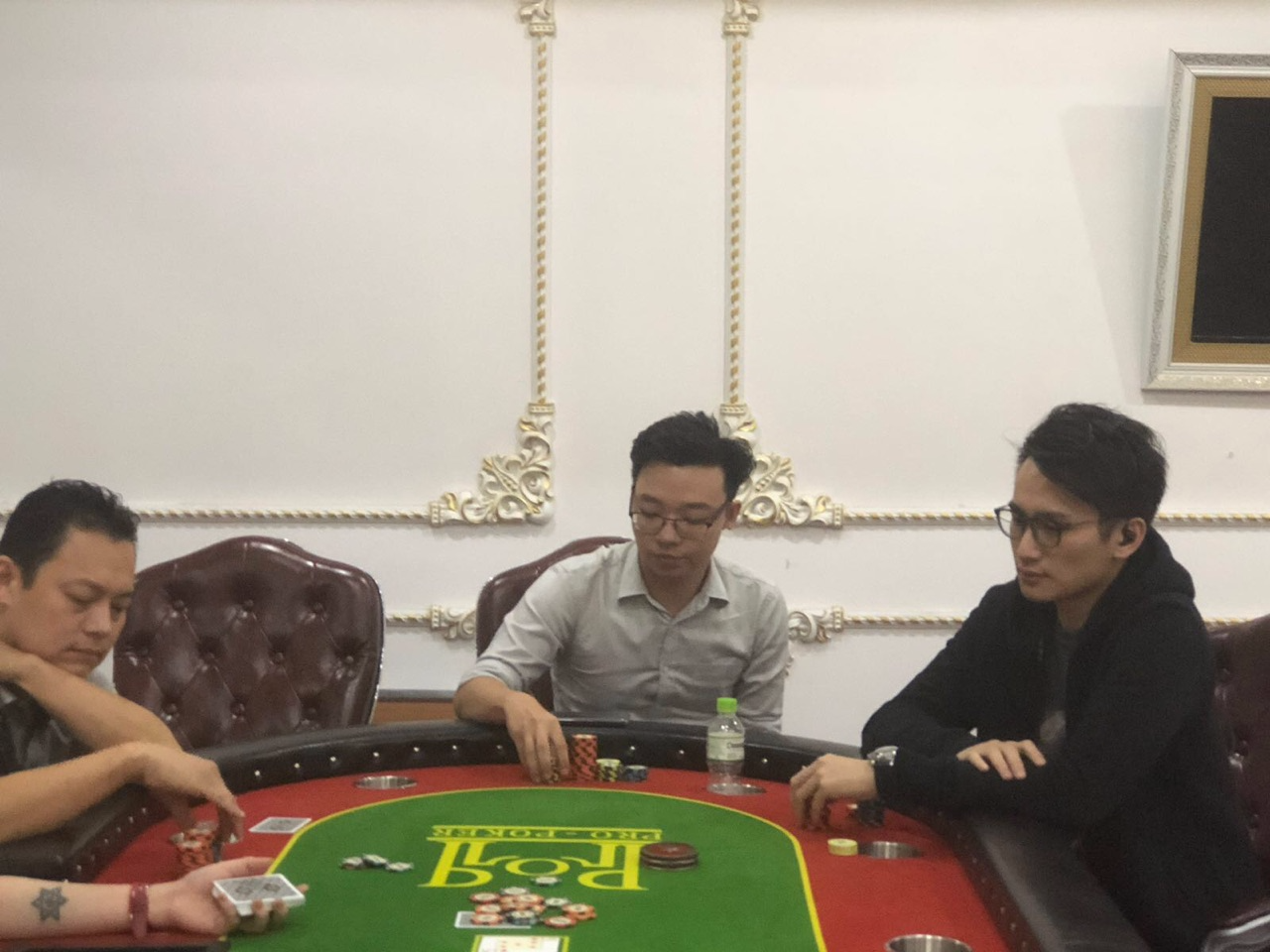 Skills over luck: Kenny deals a serious hand at the World Poker Tour 2018 held in Ho Chi Minh[/caption]
Turns out, there's more than meets the eye where poker is concerned. Ever since his leisurely curiosity turned into a professional hobby, Kenny has been researching on his opponents' personalities and playing styles, and training himself to adapt to his findings. "Just like a fingerprint, every player has a different dominant style. I've met players who have aggressive and rash tendencies – those are the ones who try to bite off more than they can chew. In such cases, the best thing I can do is to draw attention away from myself – often by putting on a poker face. If the aggressive player doesn't suspect that a more favorable set of cards is in my hands, I can take him by surprise when I finally win."
Learning to separate his emotions from reality has proven to be useful at his workplace. "Contrary to popular belief, where poker is "just a gambling game", it actually trains us in many useful life skills." Improving his focus, being able to think better under pressure, adapting quickly, being firm in decision-making – these are but four of the ways in which playing poker has improved Kenny's life and daily work behavior.
Words of caution for prospective players
[caption id="attachment_20106" align="alignnone" width="960"]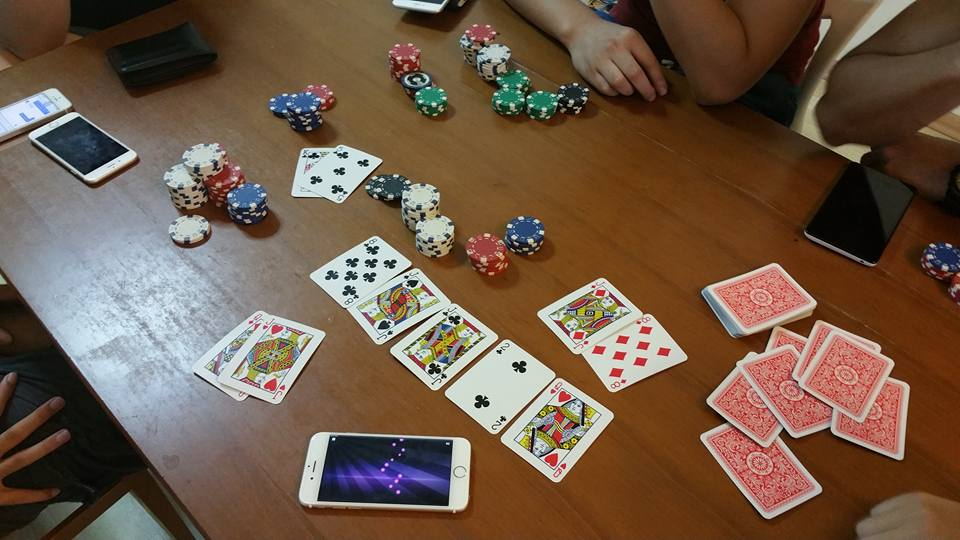 Thinking over feeling: Kenny insists that players make decisions by analytical thoughts and not momentary emotions, lest they cause regret[/caption]
Adjusting his glasses, Kenny says, "It's fun, but playing poker isn't for everyone. If you want to try it, just remember that it's just a game. You can treat it like a side business, where you have to find a balance between profit and deficit. Just don't make decisions in the heat of the moment and wind up regretting everything."
---
Jane Huynh, Pole-Dancer
[caption id="attachment_20103" align="alignnone" width="1999"]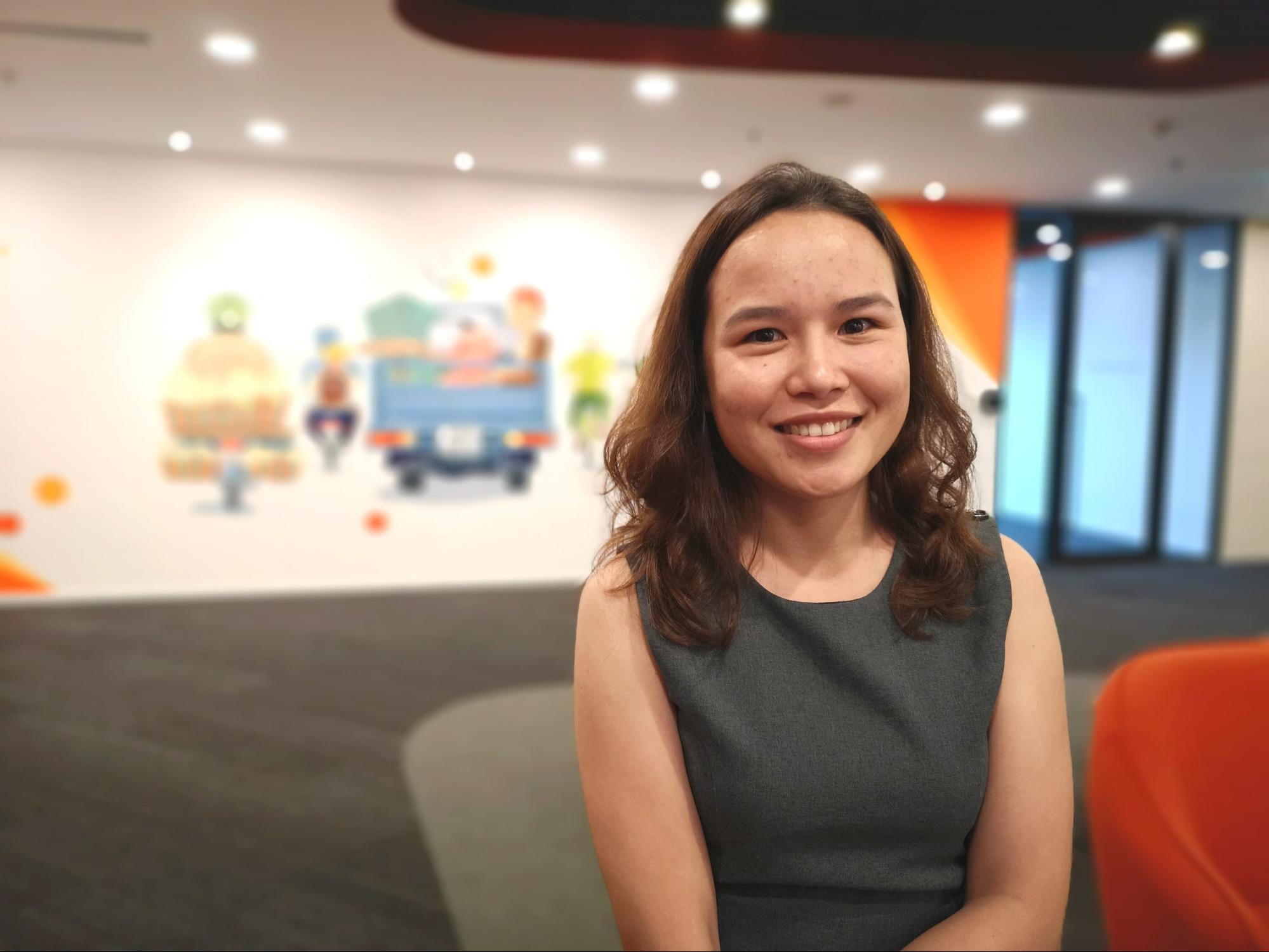 Jane jokingly attributes her affinity with pole-dancing to her childhood countryside experiences of picking fruits with poles[/caption]
Having a strong preference for physical activities, Jane, our Deputy Category Manager of Mobiles & Accessories (Business Development), has been dabbling in gymnastics, yoga and zumba since her college days. Eventually, she began searching for a more stimulating sport, and that's when she stumbled upon pole-dancing. "My friends were surprised when I first told them. All of them thought pole-dancing was too sexy and sexual, which is very different from how I carry myself," Jane recalls with a laugh.
In defense of pole-dancing
[caption id="attachment_20101" align="alignnone" width="1999"]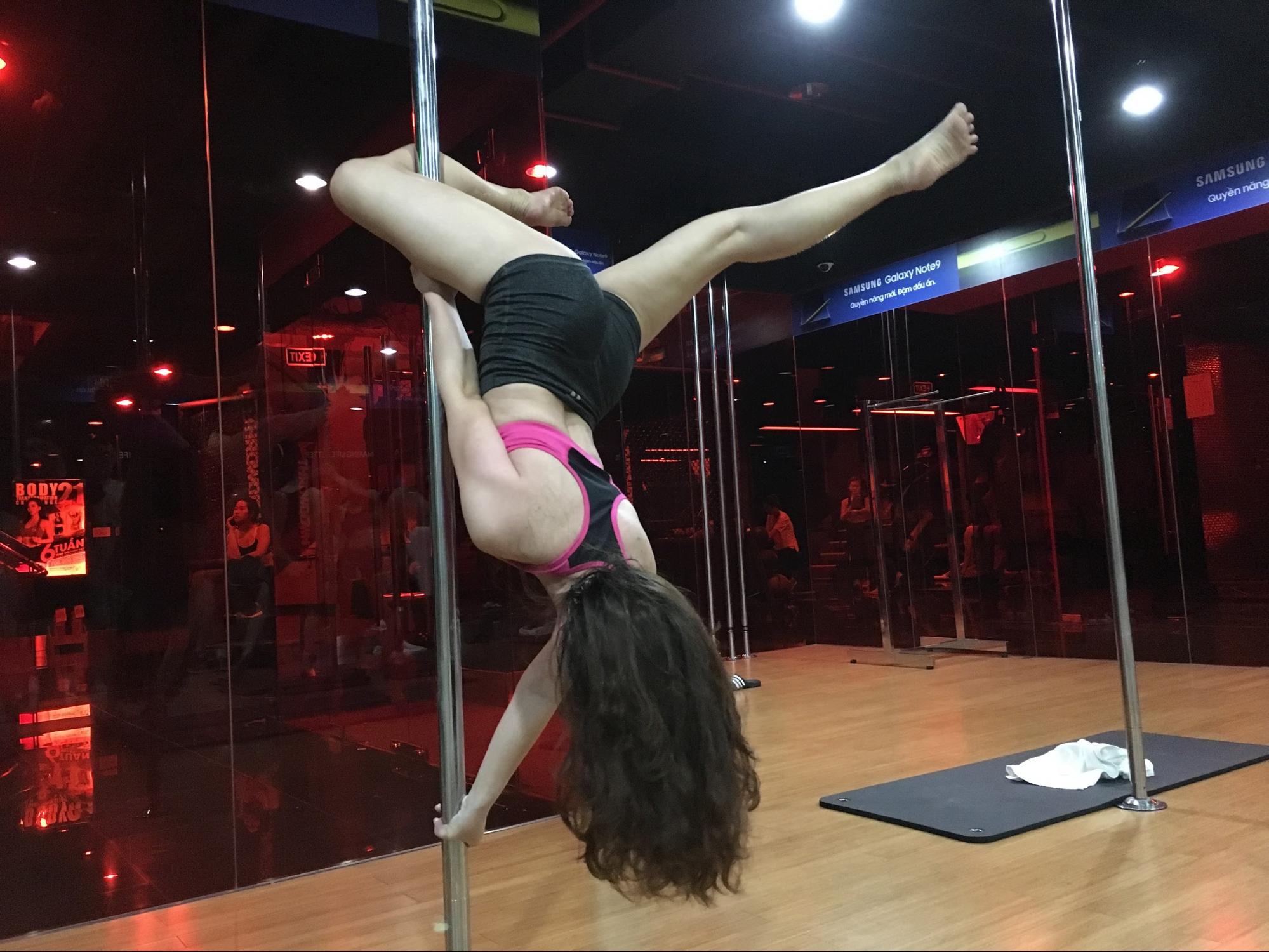 Despite popular notions, pole-dancing isn't about sex appeal – it's fundamentally about strength and endurance[/caption]
Acknowledging the common perception, Jane defends her decision in pursuing pole-dancing. Her after-work hobby is an aerobic sport that trains her stamina and improves her muscle strength; it develops her mental endurance as well. "You'll never understand how difficult pole-dancing is until you stand next to the pole and wonder what to do with it. Especially after you somehow manage to bend y
our body around the pole upside-down and have to hang in there whilst counting down the seconds – that's when the real test begins."
Laying the cards
[caption id="attachment_20107" align="alignnone" width="1999"]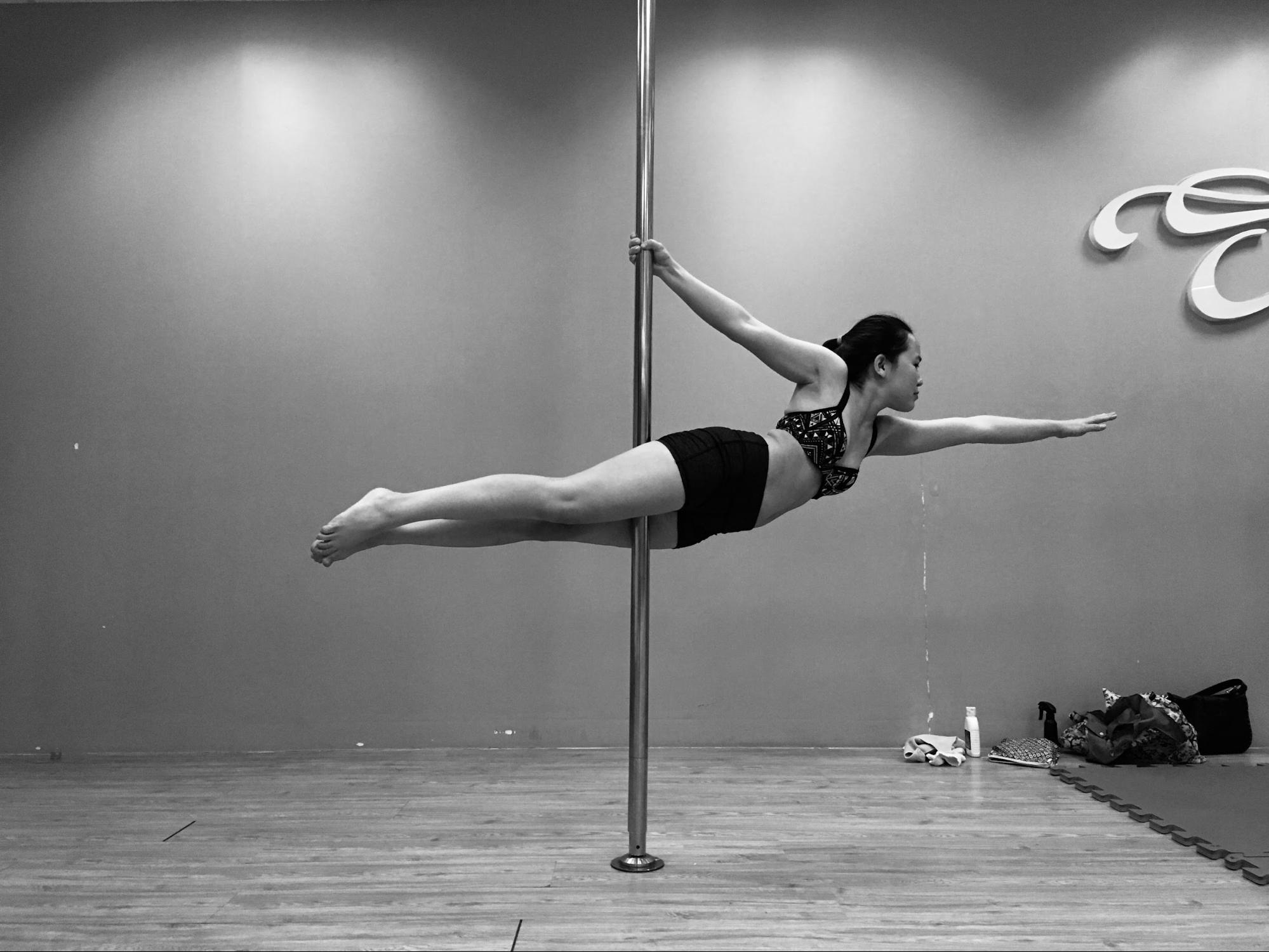 Sacrificing for art: Jane suffered many bruises before being perfecting this pose. Don't try this at home![/caption]
"
The ability to suffer, and the expectation of getting painful injuries," says Jane when asked if there were prerequisites to trying out such a challenging sport. The first time she tried doing pole-dancing (in a training studio), she fell and experienced scathing bruises that swelled over several days. "Don't be deterred by that though, It does get better with practice," she adds with a grin.
Calling for a community
Jane laments that there aren't many people in Vietnam doing pole-dancing. Some have the wrong impression about it, and some are too shy to try. "It doesn't matter if you're male or female, plump or skinny, if you're serious about it or not – just give it a go. And if you do,
ping me
. I would love to have more friends with the same
interest!"
---
Tee Nguyen, Pro Pianist
[caption id="attachment_20108" align="alignnone" width="1999"]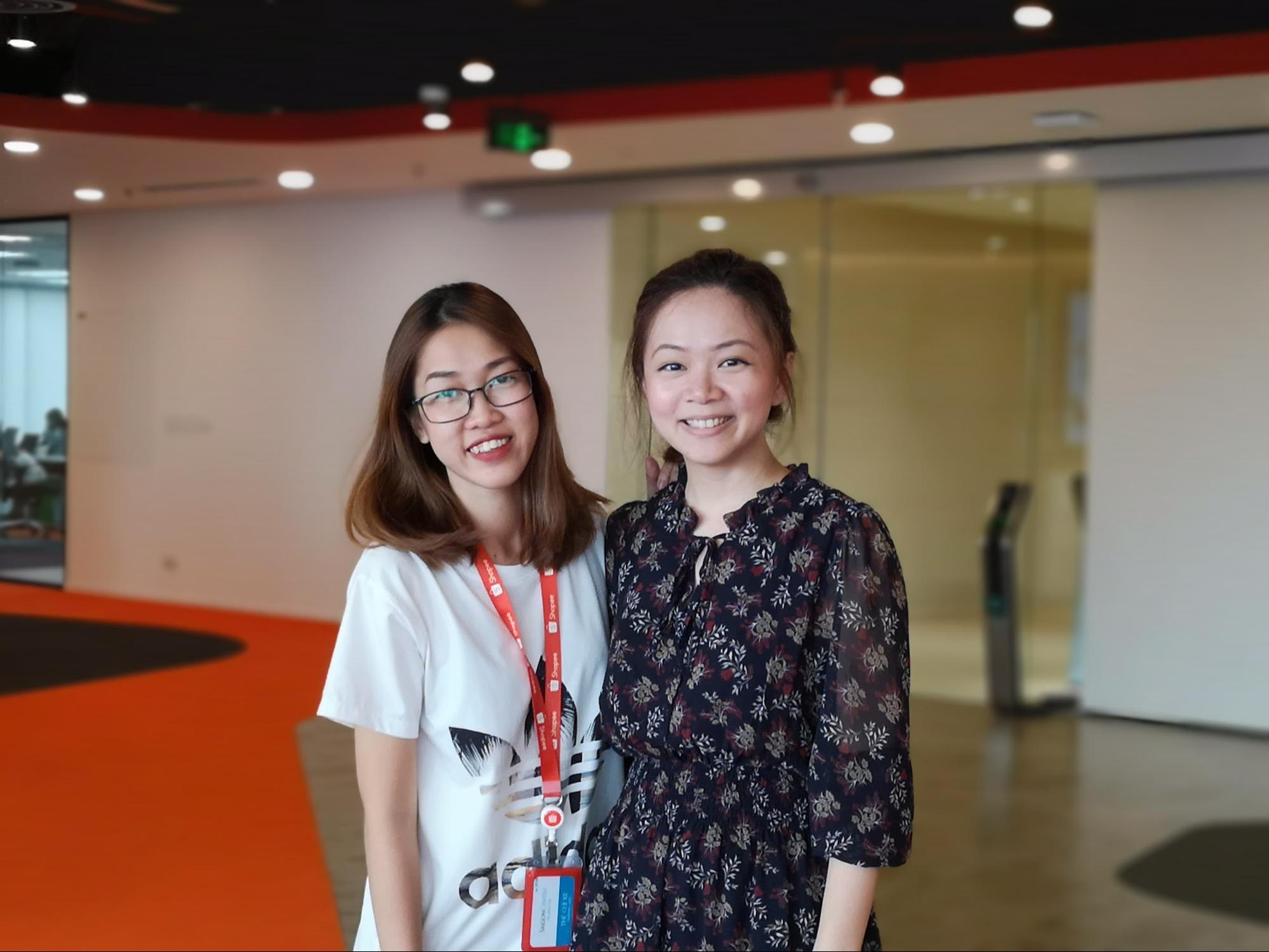 Sufficiently chatty, Tee (left) insists that she prefers to let the piano do the talking[/caption]
Tee
was just 4-years-old when she took her first piano lesson. That exploratory class led her to the Conservator
y of Ho Chi Minh City, where she studied music for 10 years (alongside her formal education) and later graduated with a Diploma in Popular Music & Music Technology.
The romance of music
[caption id="attachment_20105" align="alignnone" width="1999"]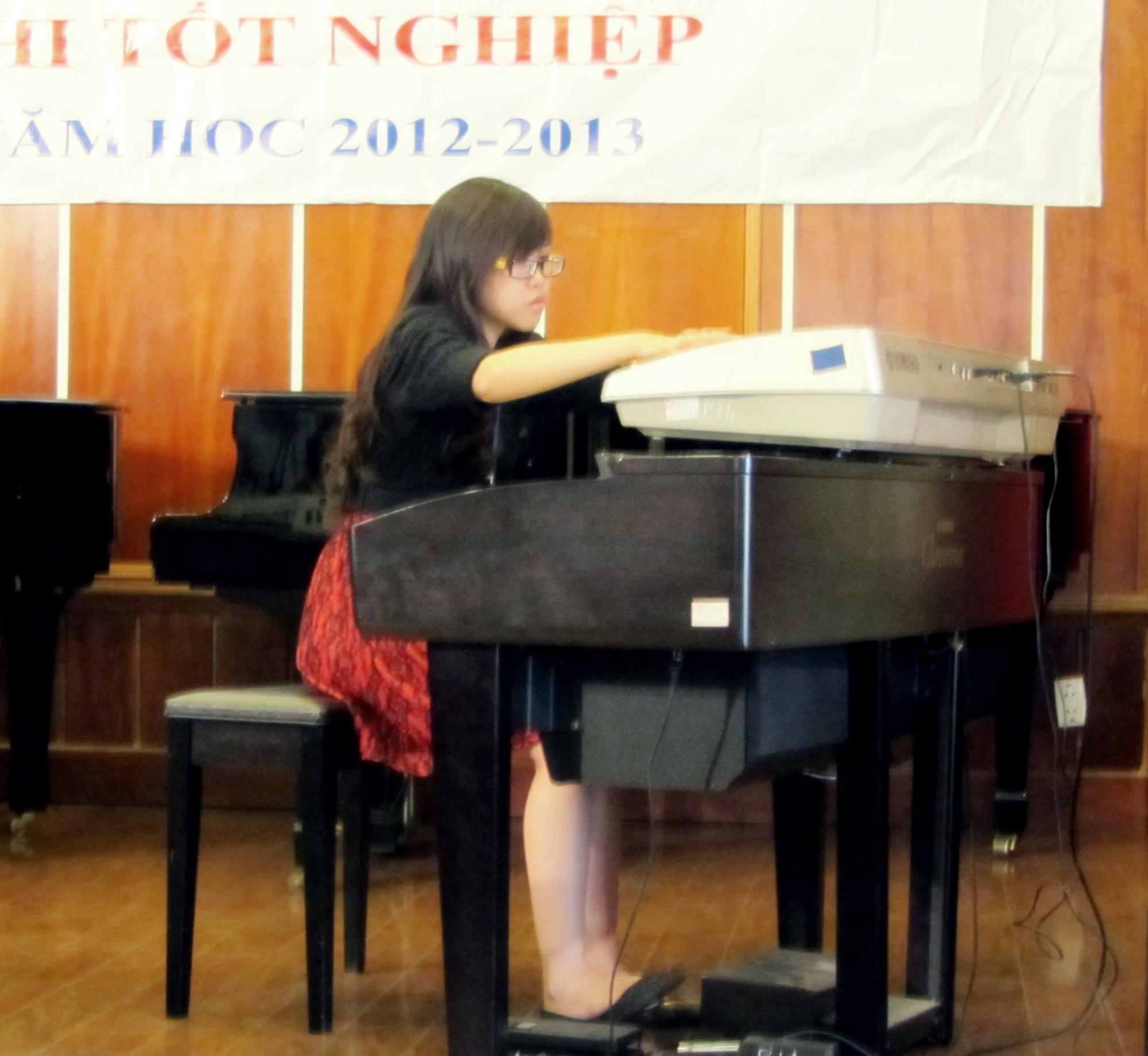 Before the curtain closes: Tee performing her last song at her final examination[/caption]
Tee loves classical music. Amongst her favorite composers are Mozart, Bach and Chopin. "Each one of the
m had a different method behind his music. If I had to pinpoint someone as the best, it'll be Chopin because his work has a very raw ebb and flow to it. You can feel his emotions through his compositions, which makes it very personal and exciting to listen to."
When probed on why a piece of music might feel "personal", Tee points to her Music History module at school. "More than examining the musical movement across different eras, we discovered a new world behind each composer. Mozart was persecuted for being a musician, Bach was orphaned at 10, Chopin was plagued with severe illnesses. Knowing all these makes me appreciate their music even more – with each note, you feel their pain, their knowledge of impending tragedy, and their struggles to find the strength to carry on."
Passing on the passion
[caption id="attachment_20102" align="alignnone" width="600"]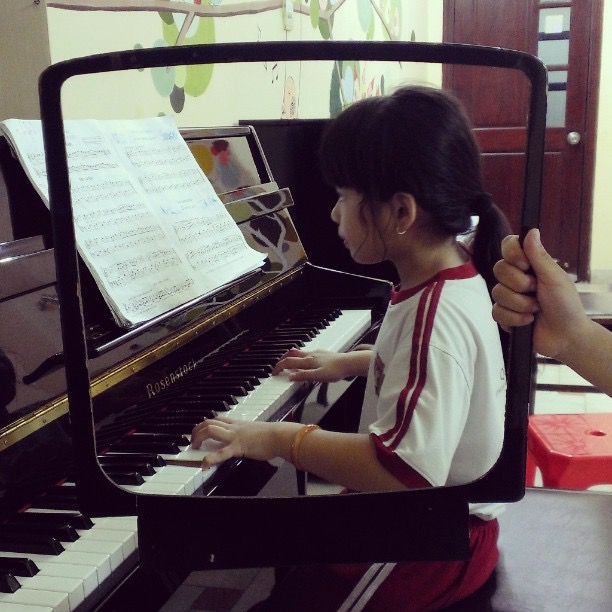 Undaunted by small beginnings, Tee's 7-year-old student expresses her concert pianist desires by asking Tee to hold up a TV frame – so she could see what she'll look like on TV some day[/caption]
These days, Tee is a piano teacher. To accommodate to her work schedule as a Brand Merchandising Senior Associate, she has downsized her clientele of 10 students to 5. They're a mix of young children and high-school students, although Tee slightly prefers the younger ones due to their playful and innocent nature. "Learning to play the piano is good for young children, even adults. It helps to train our daily focus and discipline our thought life. Everyone should learn to play a musical instrument."
---
Amazed by the diverse interests Kenny, Jane and Tee have? They're but a few examples of the kinds of people we bring into Shopee. Do you have a fascinating hobby?
Join us here!
]]>