Hands up if you're an Uncle Roger fan! There are exactly about three things we like about Nigel Ng's comedy caricature; his tongue-in-cheek review of egg fried rice, the witty jabs he takes at Asian stereotypes and of course, the tucked-in bright orange polo tee that has become his trademark. Polo tees in Singapore may not be the first thing that you reach out for but it may just be the piece of apparel you need to transform your wardrobe for the new year. We share some of the best polo shirt brands to invest in and impress your nieces and nephews!
Best polo T-shirt brands for a cleaner, sharper look
1. Livinguard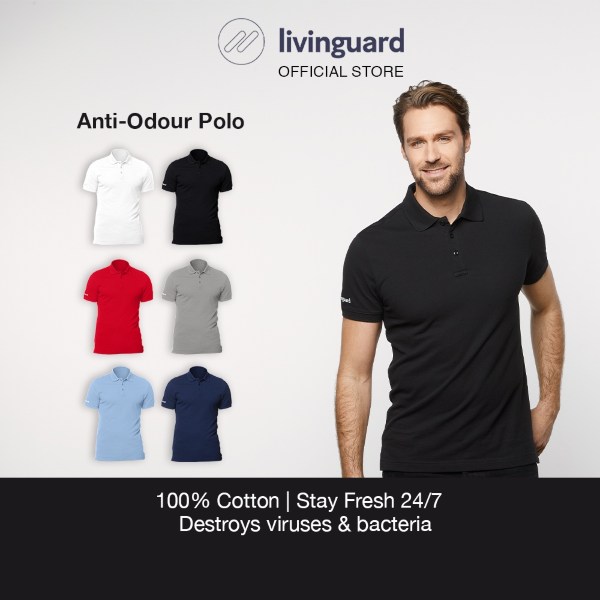 Is the strong humidity in Singapore ruining your fresh laundry? Turn to the Livinguard Anti Odour Cotton Polo Shirt (available on Livinguard Asia) to wick away your woes. This unordinary polo shirt is designed with Livinguard's antibacterial technology to permanently fight against viruses and odour-causing bacteria. As a result, your stylish top remains bacteria-free and smells fresh all day long! The 100% cotton material also ensures maximum breathability and has superb wrinkle-free properties to lighten your ironing duties. Match your outfit with a Livinguard mask to double up on your defence!
2. Timberland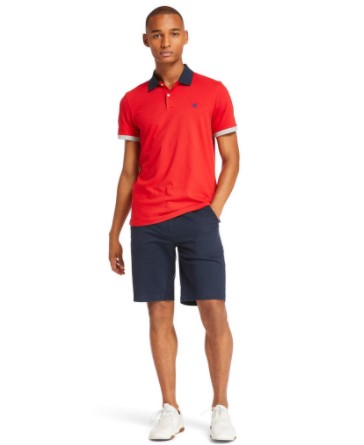 When it comes to the best polo tees in Singapore that rock a regular fit, Timberland's Millers River polo shirt (available on Timberland Official Store) has you covered! Although it does not have Uncle Roger's oversized shirt look, this Timberland polo has a slim fitting cut for an instantly sharper look. We also appreciate how Timberland uses elastane to give its polo shirts extra stretchability and moisture wicking capabilities so you can survive Singapore's tropical weather.
3. Levi's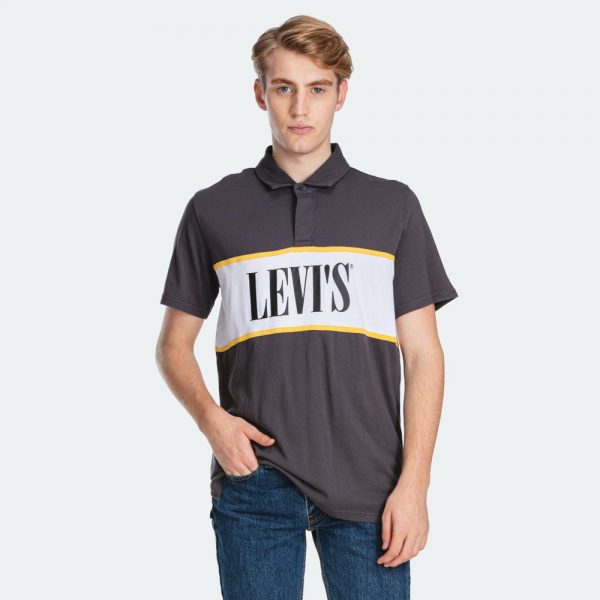 While typical guides to polo tees in Singapore advise against wearing tops with large and conspicuous logos, this Uncle Roger dressing guide says otherwise! In the case of Levi's authentic pieced polo shirt (available on Levi's Official Store), bigger is better as Levi's branding is proudly portrayed on the front of your shirt. To complement the Uncle Roger look, this Levi's polo also comes in regular fit and 100% cotton material for extra comfort.
4. North Harbour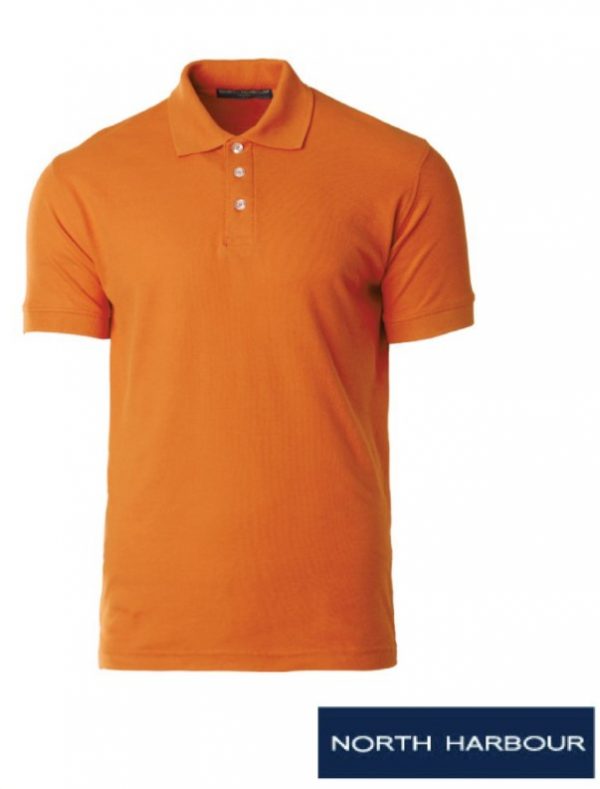 Shopping for the best polo shirt brands to impress fellow nieces and nephews? Why not go all-out and embrace the Asian stereotype of bargain shopping by going for North Harbour's Unisex Soft-touch Orange Polo (available on Gildan Singapore Official Store)! With its pearlised buttons and affordable price point, this North Harbour polo is as close as you'll get to Uncle Roger's get-up without breaking the bank!
5. Under Armour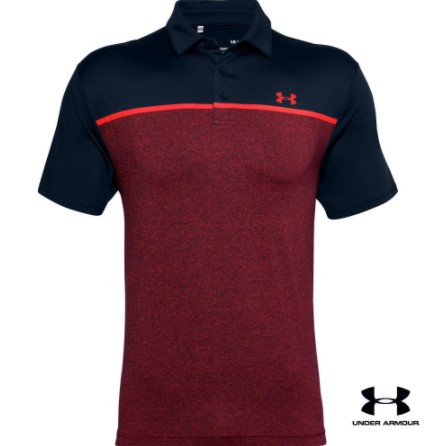 If you're looking for a bit of athletic flair with your Uncle Roger-inspired polo shirt, Under Armour Men's Playoff Polo 2.0 (available on Under Armour Official Store) is perfect for you. Boasting quick-dry and anti-odour properties, this sporty Under Armour polo guarantees all-day comfort. Spend a lot of time outdoors? Take advantage of the Playoff Polo's UPF 30 rating that blocks more than 95% of UV radiation! With these practical design features, it's no wonder many consider Under Armour as one of the best polo tee shirt brands in Singapore.
6. Bossini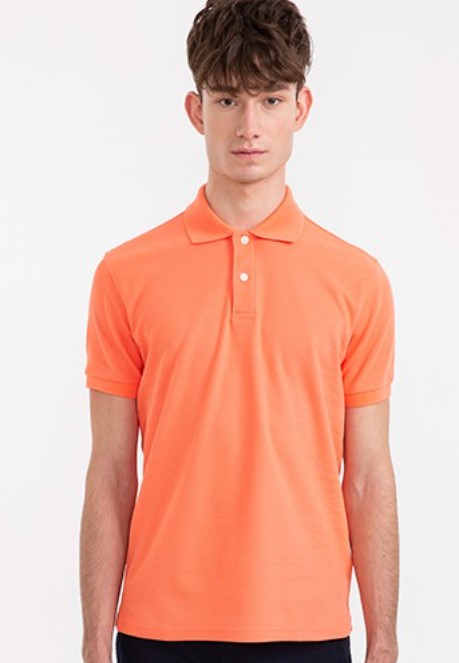 The Bossini's Men Ztay Dry Solid Polo Shirt (available on bossini Official Store) stands out among various polo tees in Singapore because it uses pique fabric. Pique polos are manufactured with a more textured surface that allows for more ventilation. This Bossini polo also contains a balanced mix of polyester and cotton materials. This material composition choice offers extra durability and stretchability and will last in the long run!
7. Emporio Armani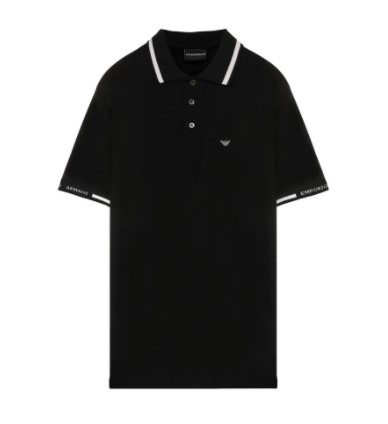 Keen on buying premium polo tees in Singapore? We recommend checking out the Emporio Armani Logo Embroidered Polo (available on miamaia.sg)! With a blend of both casual and chic styles, the Emporio Armani polo is versatile enough to be worn for formal and informal occasions. We love how the branding is kept inconspicuous with the embroidered eagle and contrasting trims. Fit-wise, you'll love how it's designed to fit snugly like a glove thanks to straight hems and side slit hemlines.  
8. Hush Puppies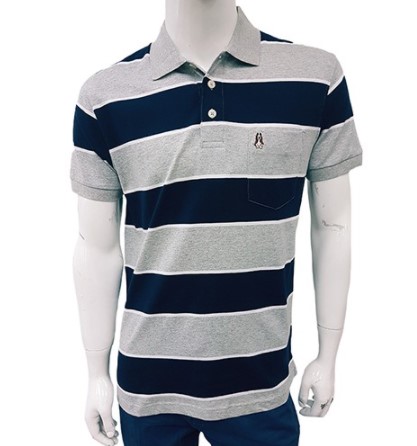 To spice up your collection of polo tees in Singapore, go for this striped pattern Hush Puppies Short Yarn Polo (available on HushPuppies USA Official Store)! Worried that horizontal lines may not be flattering for you? Patterns and large horizontal lines offer a bulking effect to make narrower body frames seem wider. So don't be shy to don stripes and start your collection with Hush Puppies polos!
Bonus: Denizen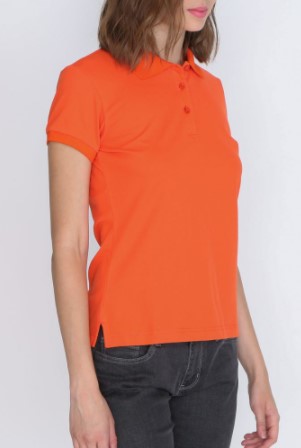 Nieces can also join the fun of dressing up like Uncle Roger with Denizen's Seasonal Polo (available on Denizen Singapore Official Store)! As a sub-brand of Levi Strauss & Co, Denizen polos certainly live up to the brand's rich history by offering a comfy fit without compromising on style. Ultimately, this mandarin orange polo keeps things simple with its stretchable top and logo-free design.
Dress to impress with the best polo tees in Singapore
You'll be one step closer to looking like Uncle Roger thanks to these best men's polo shirt brands! Didn't manage to find your favourite brand here? Browse our collection of men's polos and women's polos for more options! Need some inspiration on how to style polo T-shirts? Check out Uncle Roger's reactions to outfits that made the cut and those that didn't!
Liked our recommendations for polo tees in Singapore? Why not expand your wardrobe with our definitive guide to styling oversized men's shirts! Alternatively, you can also read up on our casual dressing guide on how to build a minimalist wardrobe for men in Singapore.