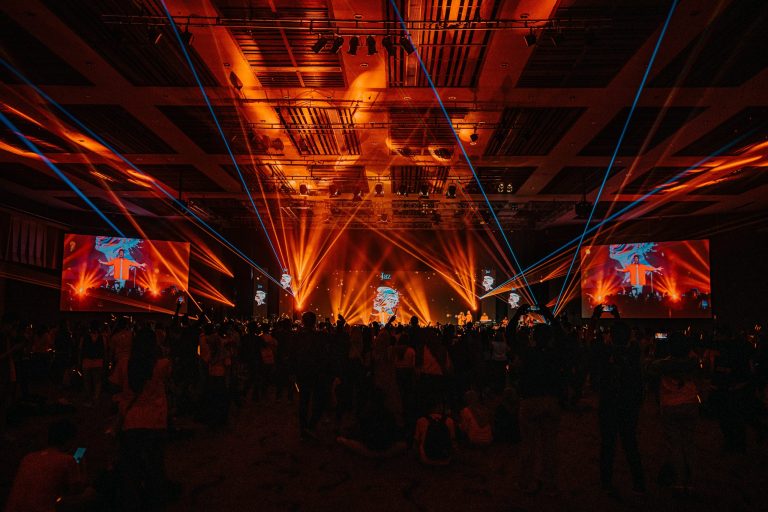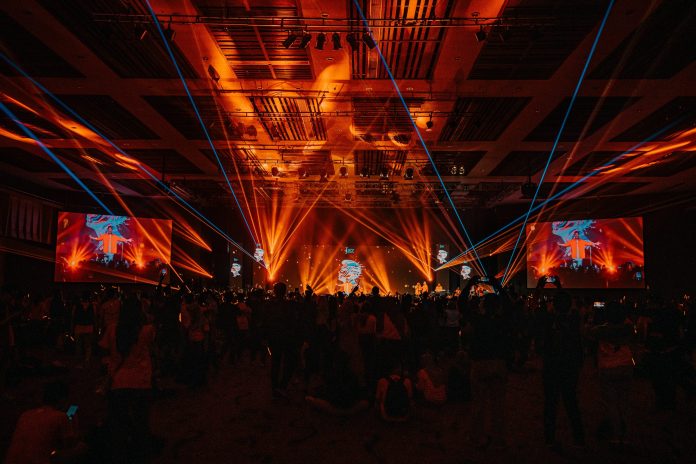 With 2020 comes a clean slate, I bet we are all thinking the same thing – how do we set the stage for a fresh start and become our very best version of ourselves this year? But in the meantime, to start the new year with a bang, we had our biggest annual gathering – exemplifying our Shopee personality of 'Simple, Happy, Together'. The event was definitely chock-full of fun-filled and unforgettable moments. Here are 7 things you missed!
1. Hella Instagrammable spots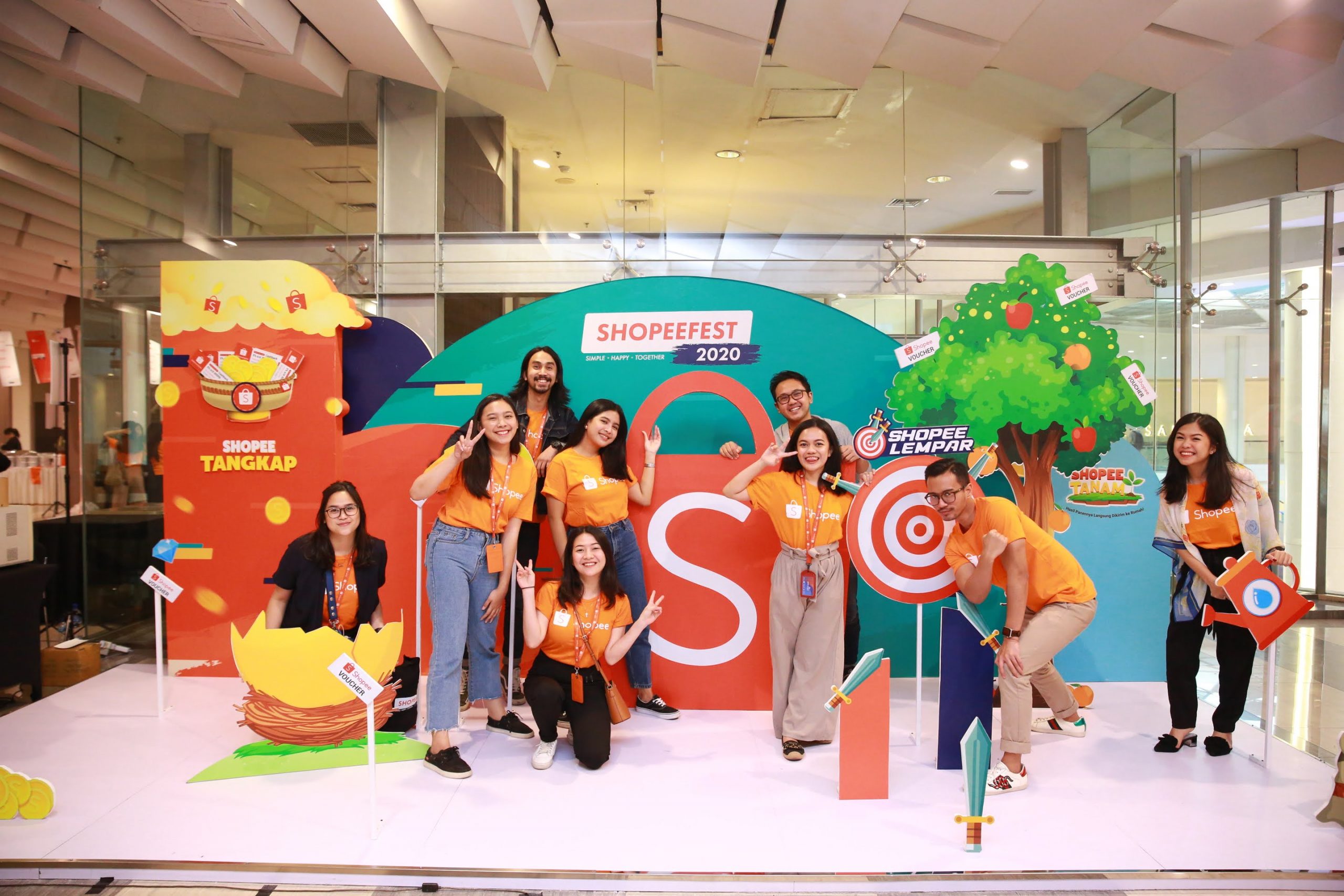 All the Instagram Queens/Kings know exactly how important photo-worthiness is. That's why we spruced up the hall with aesthetically orange-tinted installations and backdrops that were hella instagrammable. Plus, we also had a marvellous multi-pose photobooth and 360-degree video booth to capture the glam together with the team. Have you uploaded it on Instagram with #lifeatshopee hashtag?
2. Business Update & Pannel Discussion – Learn more about our business from the best!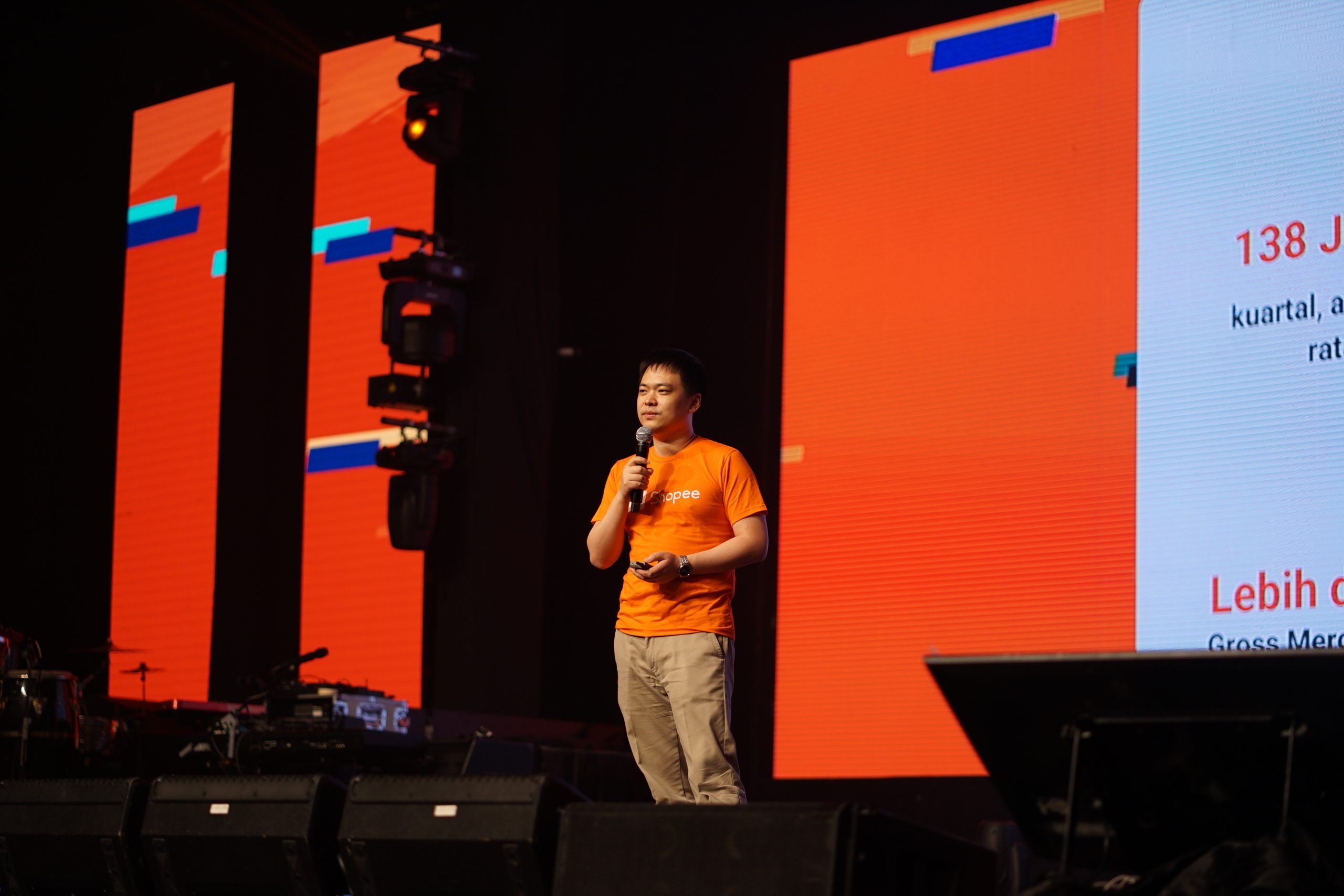 While we always have our team building on a regular basis, as a company that's always growing every single day, we kicked off the event with an internal conference where all the teams got a chance to deep dive into the state of the business and the business strategy ahead.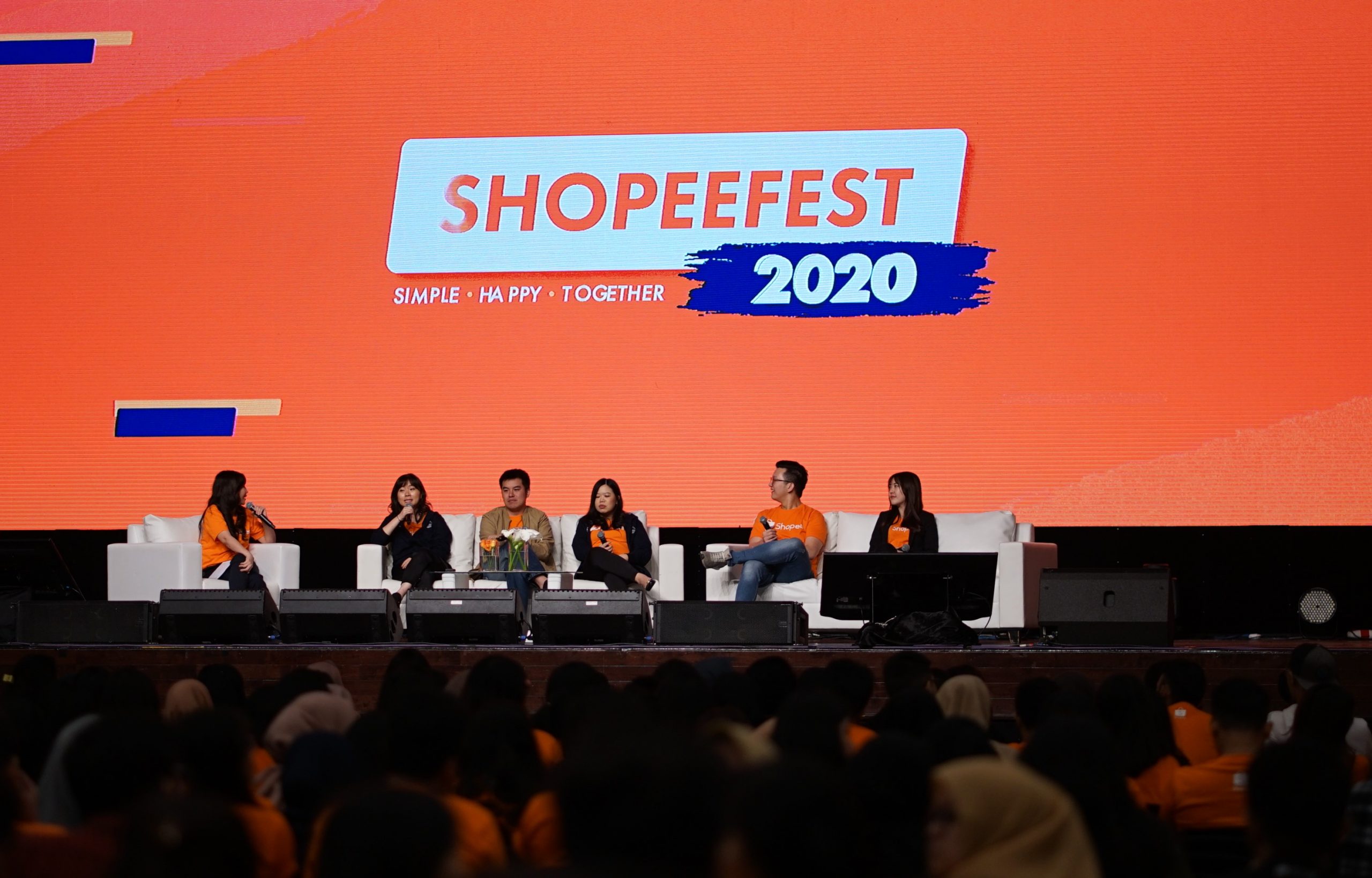 We also had our special panel discussion from our leaders in which they shared their inspiring stories, challenges and overall experience in working at Shopee. One of the key takeaways is, they find that Shopee always strives to build an institution that will last for generations and evolve with time and that is heavily founded upon our core values, "We Run, We Commit, We Adapt, We Serve and We Stay Humble". Such discussion is highly important to increase camaraderie, inspire people, embrace change, and of course to map out a strategy to strive to be a thought leader in the business. 
3. Nostalgic arcade games – cause fun has no age limit!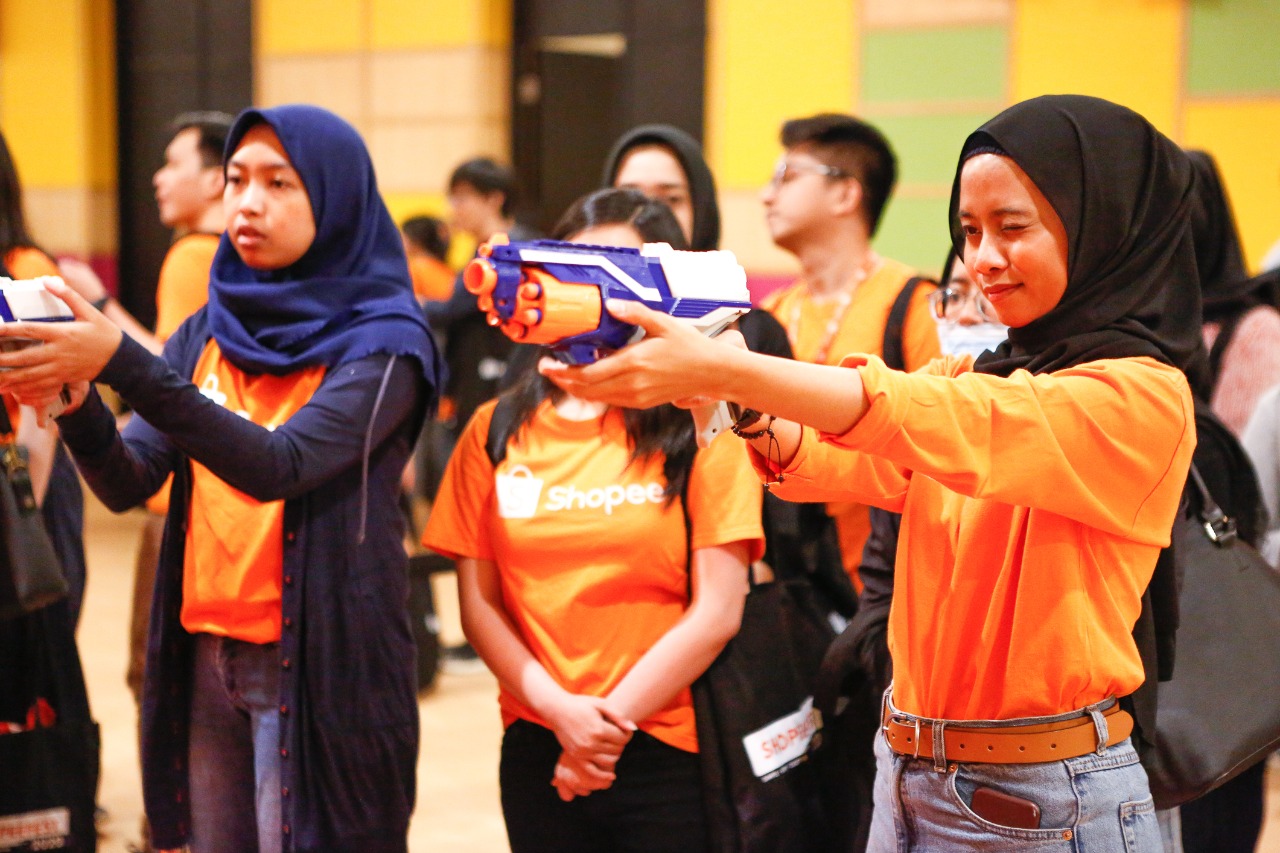 If you think arcade games are only for kids, think again. We might have grown up, but our 'darah muda' hasn't. We could stop by at the game stations to reminisce our childhood memories with the nostalgic arcade games – and of course the newer games to stir up our competitive streak! We had one whole floor devoted to fun entertainment with various gaming activities, from shooting gallery, ring toss, fishing rod pond, and giant Jenga, the bingo box, racing game, basketball shooters, to labyrinth maze.
4. The five-minutes dance that would've made J-Lo and Shakira proud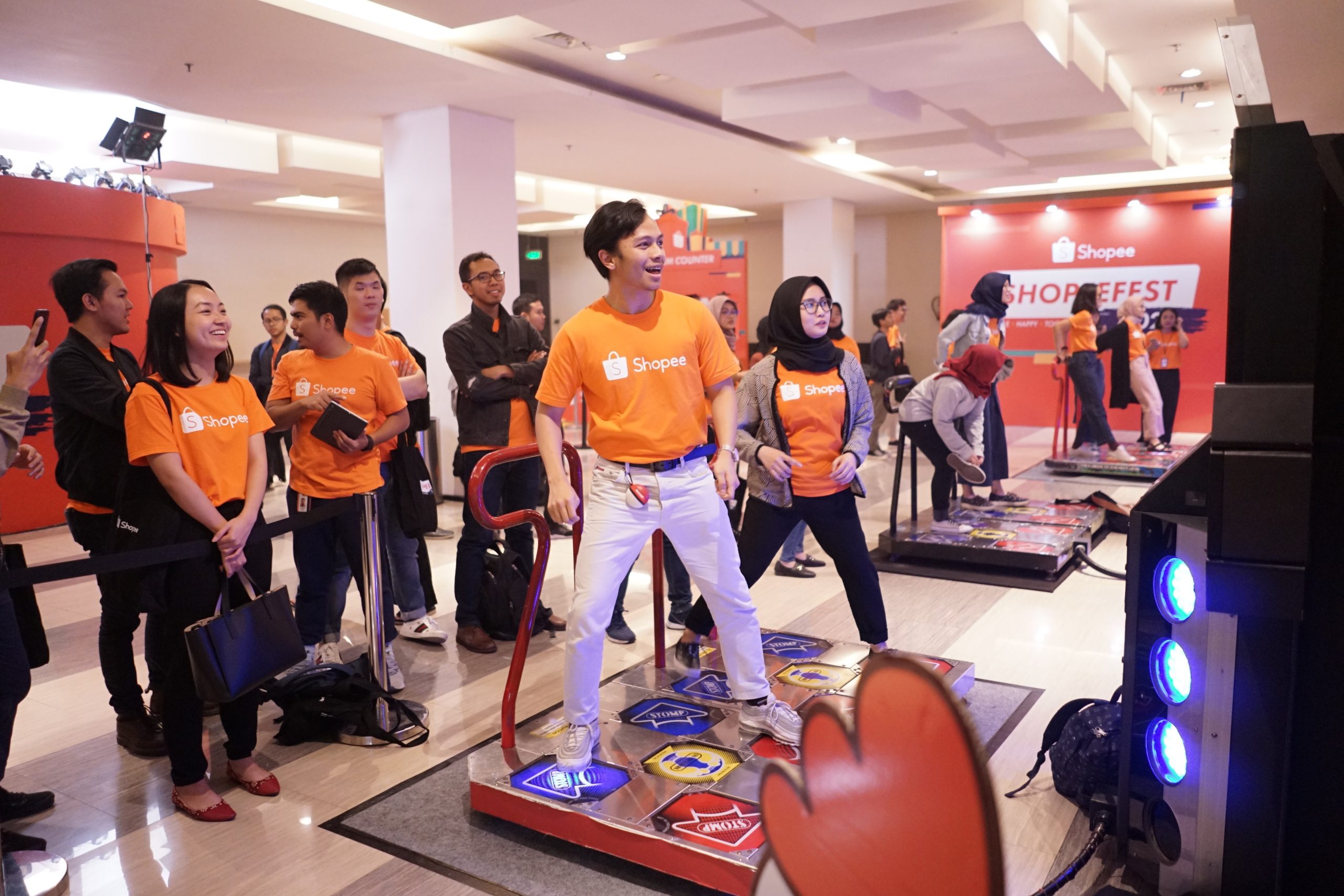 While J-Lo and Shakira rocked the Super Bowl Halftime performance with their impressive pole dance and iconic belly dancing moves, we could also channel our inner dancing queens/kings –and get our calories burned– at the Dance Dance Revolution! Move the feet to the beat on a dance pad and hit the highest scores!
5. Overflowing with prizes!!!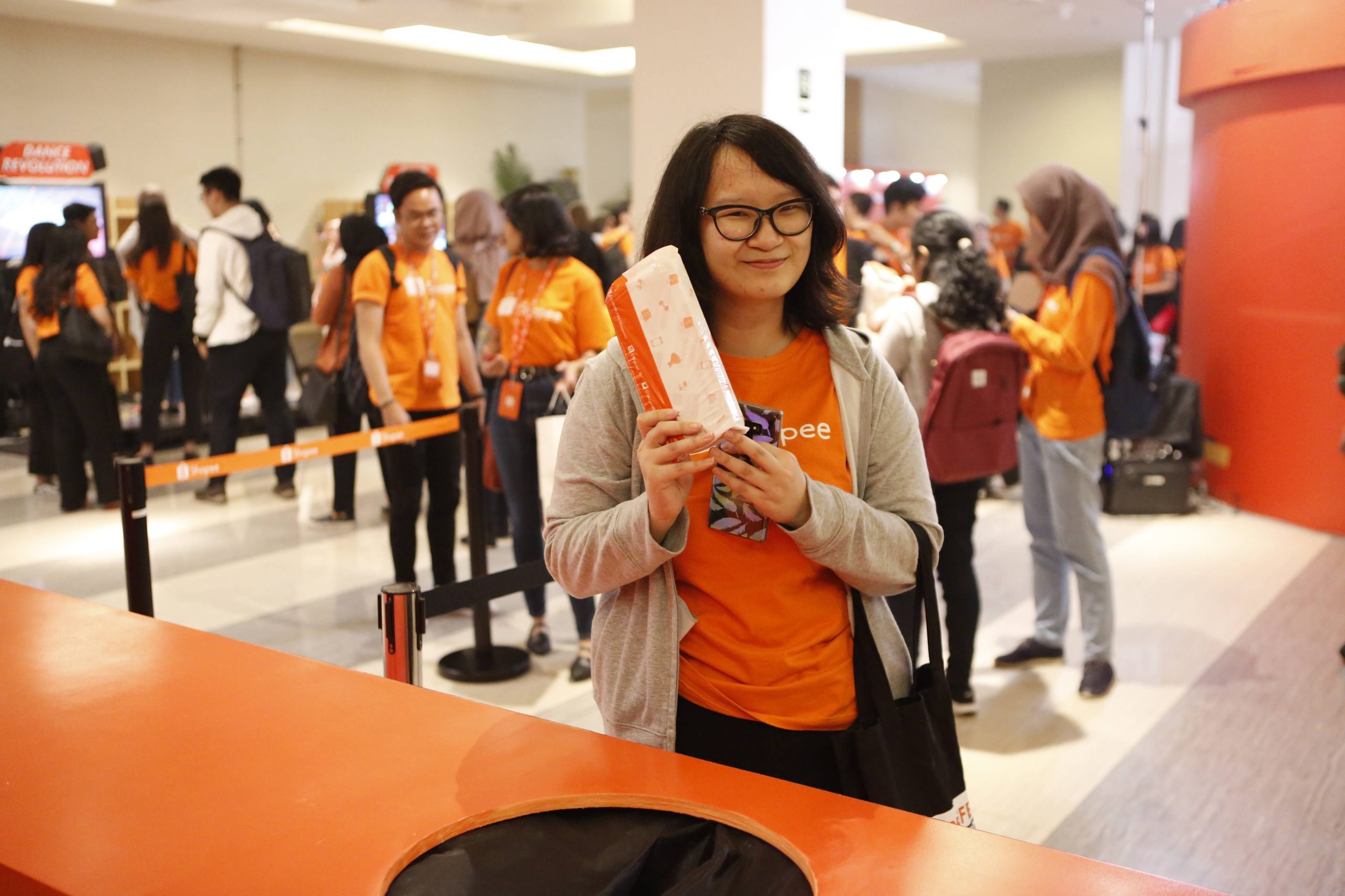 The games are downright fun. But the prizes are the cherry on top fo sho! Winning the games would give us coupons to be exchanged with a bundle of variegated prizes, from makeup kits, water bottles, t-shirt, Bluetooth mouse, USB, power bank. The more wins we scored, the more prizes we could get.
6. "Free food? OMG I'm down!"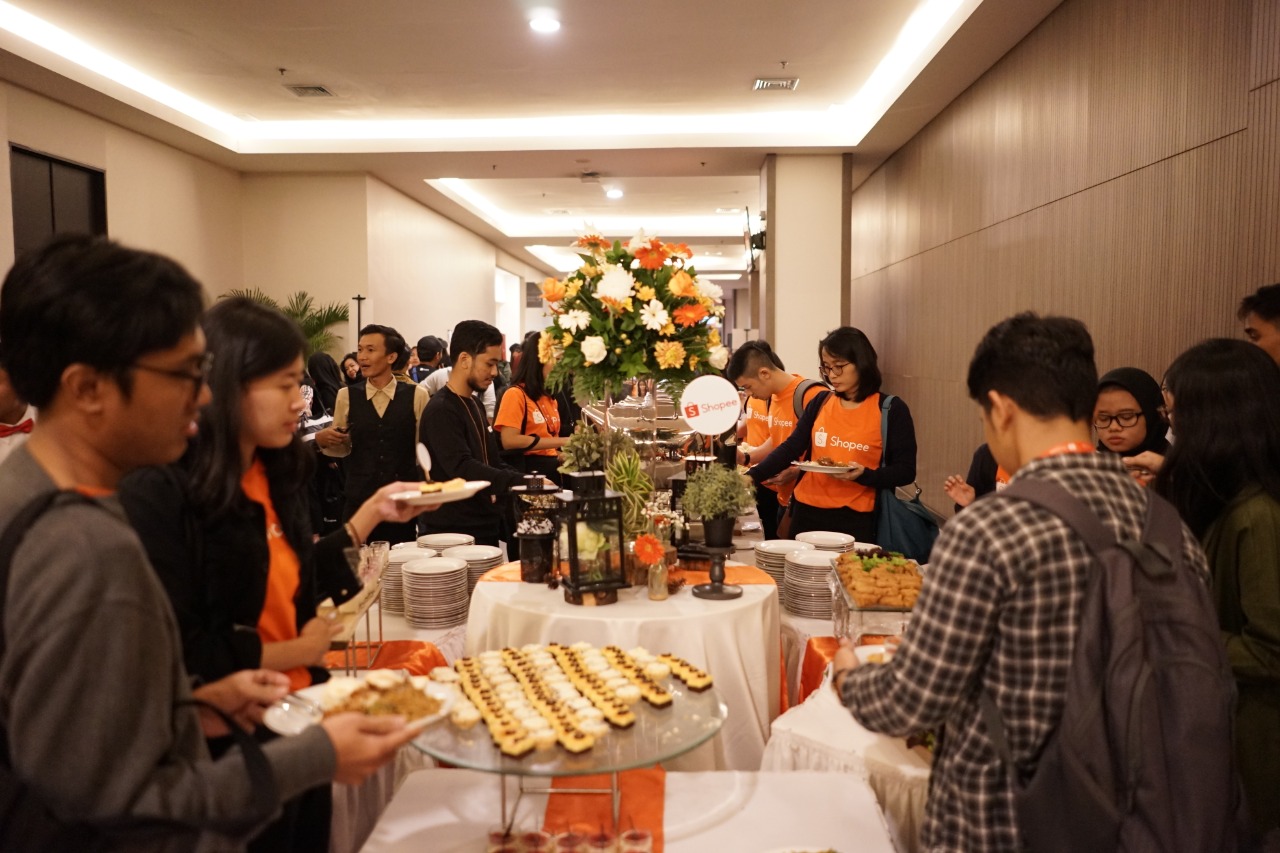 A way to someone's heart is really truly through their stomach! After all the competition, games and dancing, we filled up our belly with mouthwatering cuisine, from appetizing Korean beef, honey boneless chicken, mushroom butter rice, to heavenly chocolate brownies and raspberry pannacotta for desserts. If that wasn't already enough of an incentive to pamper you, there was also one thing that we can't say no to – free beer! Cheers!
7. A full night of partying to sick beats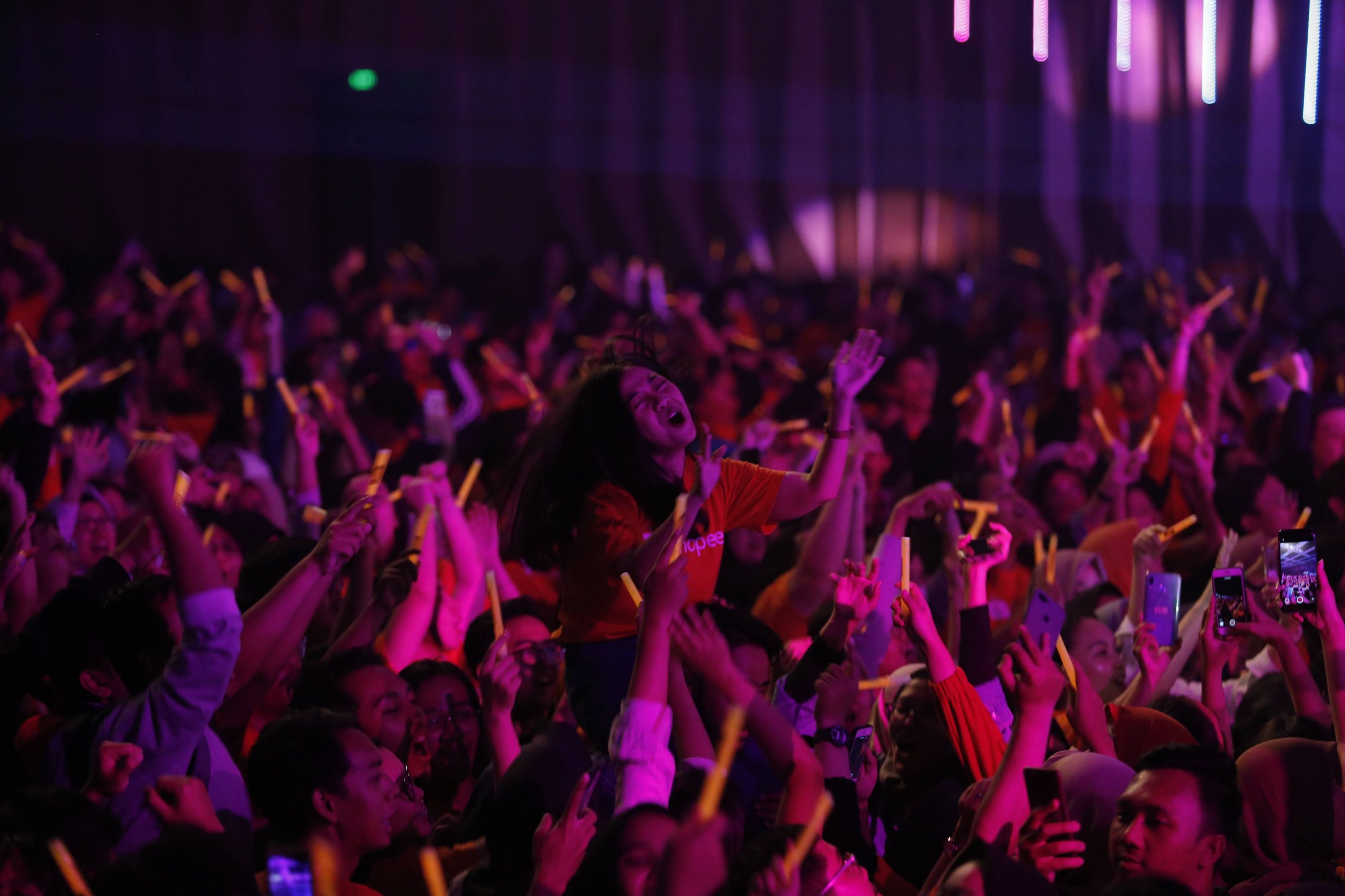 With the promise of sumptuous sets, resplendent stage lightings, and glow-in-the-dark sticks, the music concert is sure to delight. As if these weren't enough for you, the concert came with an exciting lineup of performances from famous Indonesia's musicians. We've got household names like Jaz, Kahitna, and Diskopantera that made us sway along to tunes, sing-along en masse, and crank the joy up! Pssst… One lucky fan was pulled on stage to perform a track with them – surely a dream come true, eh?
ShopeeFest 2020 truly was a joy to behold and we're happy to report that everyone headed home with huge smiles on their faces! What a great way to start the new year!
---
Come be a part of events worth remembering. Wait no more, join our team!