<![CDATA[If you're a fan of K-Beauty brands, you'll be familiar with this brand which is well-known for being not only highly affordable but also, very nicely designed and marketed. But, just in case you're not a fan, here are our recommended products from Etude House, from as low as just $4! P.S. If you have any other recommended Etude House products, feel free to share it with us in the comments section! First up, let's take a look at Etude House's highly-raved about make-up products:
[caption id="attachment_26902" align="aligncenter" width="500"]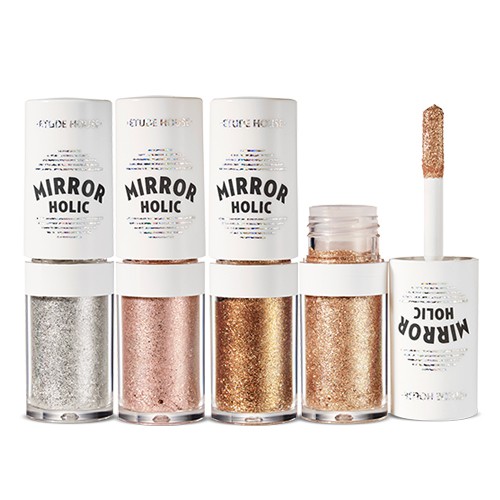 (beautyallin.sg)[/caption]
I glittery can't take how pigmented this liquid eyeshadow is! And if you're all about the glitter, you'll want to cart this out asap. Besides being highly pigmented, this liquid eyeshadow is also easy to blend and is extremely long-lasting (i.e. it actually sticks to your skin like glue!). The 10 vivid metallic colours to choose from is also definitely a plus point!
Promising Review: "Didn't expect to like this so much but it's honestly one of the most sparkly and pigmented glitter eyeshadows I've owned. Definitely, recommend! It really goes so well on the centre of the eyelids for a glittery pop! I bought the one in starlight sparkler and it has a gold-ish colour. Love it!" – Veronica L.
[caption id="attachment_26901" align="aligncenter" width="500"]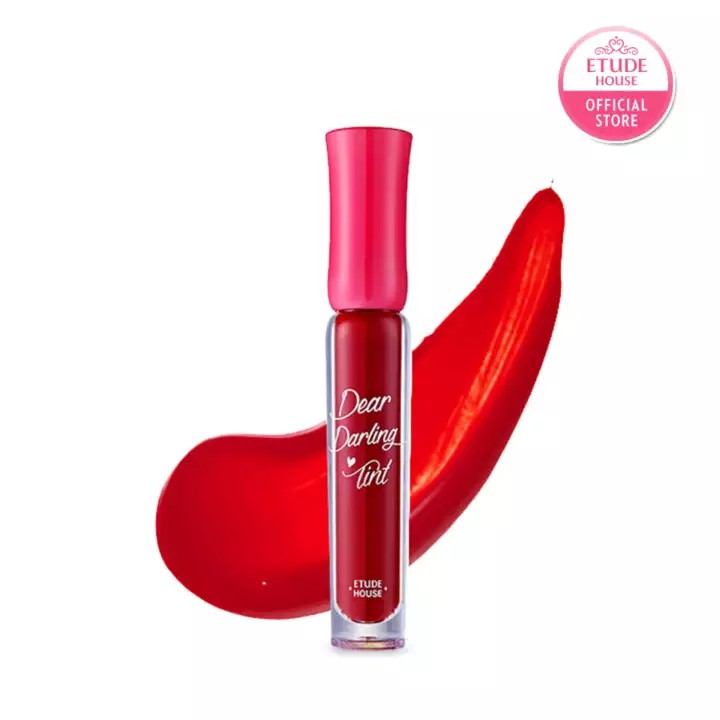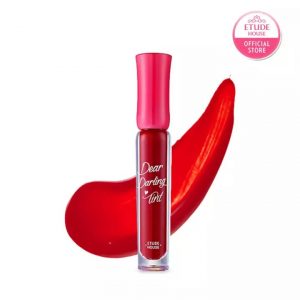 (etudehousesg)[/caption]
A HG product for many, Etude House's Dear Darling Water Gel Tint is well-known for its long-lasting and highly pigmented effect. Do not confuse this with the newer Ice Cream variation though, which is said to be slightly less pigmented. This tint is also rich in moisture and is highly hydrating because it is primarily a water gel tint. It is also formulated with pomegranate extracts, making it high in minerals and vitamins. If you're going for the ombre or gradient look, you'll want to give this a go!
Promising Review: "The staying power of this is remarkable! It stays on all day and leaves a nice pinkish tint on my lips. The product does not dry out my chapped lips either. It smells like cherry and has a watery consistency that is easy to blend out when doing gradient lips. It also sets fast." – Marjorie L.
[caption id="attachment_26900" align="aligncenter" width="500"]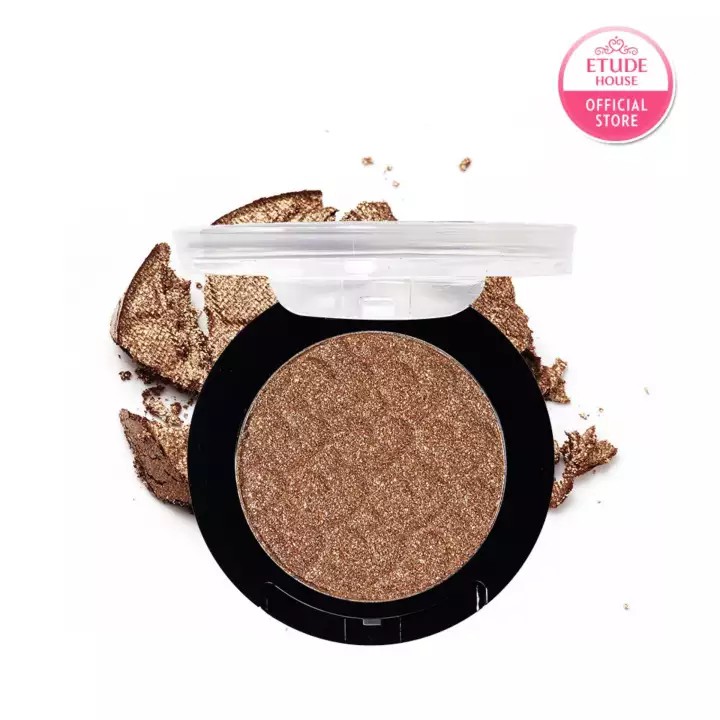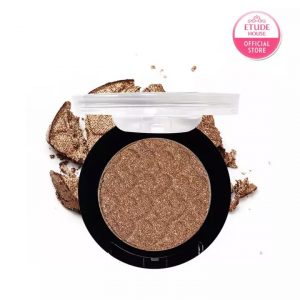 (etudehousesg)[/caption]
If you're looking for single shadows, we'll recommend giving Etude House's Look At Eyes series a go. Besides the Original release, there's also the
Jewel
,
Nuts & Fruits
and Cafe release that includes different colours and shades for different looks. This eyeshadow is well-known for being extremely pigmented, soft and also highly blendable, making it easy to use. P.S. You can even layer on the lighter, shimmery eyeshadows to create a glittery look!
Promising Review: "The shadows themselves blend really easily! This makes any eyeshadow looks really easy to create. The colour payoff is incredible too! I was expecting to have trouble with the lighter shadows but they also have great opaque coverage, and the shimmery tones build up glitter the more you layer them. Personally, I think all of these shades would suit every eye colour and skin tone which makes them an even better deal as you don't have to worry about getting one that won't work for you." – Bethany N.
[caption id="attachment_26899" align="aligncenter" width="500"]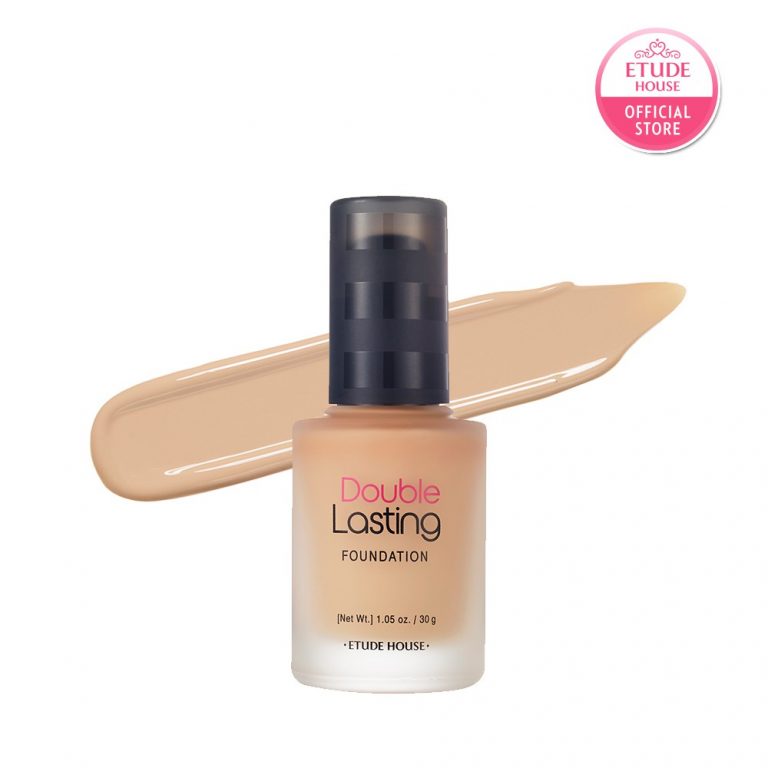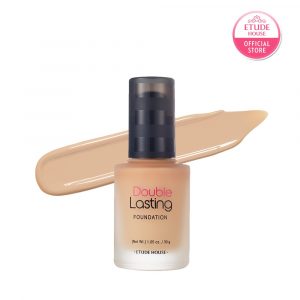 (etudehousesg)[/caption]
Highly raved about by Beauty Bloggers like Liah Yoo, Edward Avila and more, the Double Lasting Foundation by Etude House has been said to be a dupe for the HG-status Estee Lauder Double Wear Foundation mainly for its great coverage, lightweight and long-lasting properties. This foundation also works great on oily skin, smoothing out pores and giving the wearer a matte finish. P.S. If you have dry skin, we won't recommend this product though!
Promising Review: "
The first Korean product I've ever had. I have about a gazillion foundations and this one definitely is a favourite. Most of the YouTubers claim that this actually sinks into their pores but a really good primer would solve that. Now what I love about this is that it makes you look fresh and it stays on all day. Compared to my Estee Doublewear in Warm Cream which gives me a really dry look and makes my translucent powder look extra powdery on my face, I'd rather use this and get a semi-matte finish." – Timmy N.
[caption id="attachment_26898" align="aligncenter" width="500"]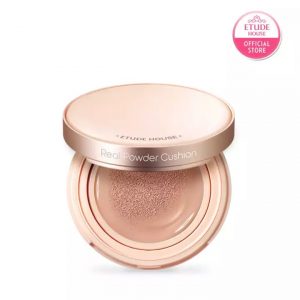 (etudehousesg)[/caption]
Yes, you read that right. This is a cushion foundation that claims to have a powder-like finish. Great and highly recommended for people who reside in humid climates like Singapore or people with oily skin, the Etude House Real Powder Cushion is not only long lasting but also super matte, with high coverage. We won't recommend applying more than one layer of this product though, because it might give a slightly cakey look.
Promising Review: "I actually think this is great for hot days/climates, travelling or any scenario where your skin produces more oil or sweat, as the powder melds with that, leaving you with a demi-matte/skin-like but secure finish. I've got to give it a thumbs up!" – Tamara F.
[caption id="attachment_26897" align="aligncenter" width="500"]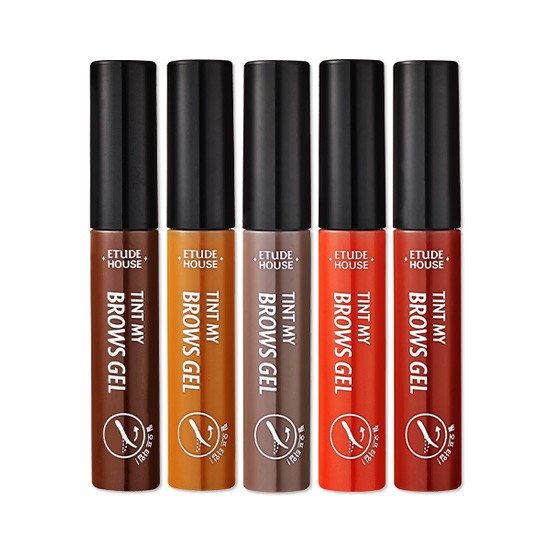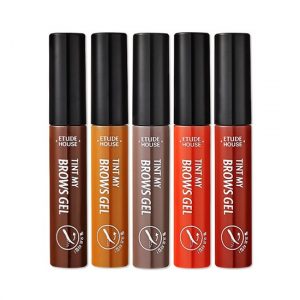 (beautyallin.sg)[/caption]
You've probably seen this gel on your social media feeds and read countless reviews about it, and we're telling you that the Tint My Brows Gel from Etude House really works! Coined as a "new-concept eyebrow gel tint", it is essentially a tint that is made to make your eyebrow makeup last even after removing the product. Highly pigmented and relatively easy to use, this is your go-to product if you're too lazy to draw your brows every morning or too scared to go for eyebrow embroidery. Simply apply a thin layer of the product evenly on your brows, leave it on for at least 2 hours to dry and remove the tint.
Promising Review: "I bought this in Japan at an Etude House store when I was just looking for their pore refining lotion. It caught my eye and the girl working at the shop explained to me that it's best if you put it before you sleep and take it off in the morning. I really like it. You look silly and unattractive in bed but you will have eyebrows for a couple of days. Saves me a lot of time in the morning, I just have to define them a little more not completely fill them in. 7 days is a bit of a stretch unless you scrub beforehand and don't wash your brows or use anything on them. Otherwise, it is a great product! It also smells like flowers." – Giselle B.
[caption id="attachment_26896" align="aligncenter" width="500"]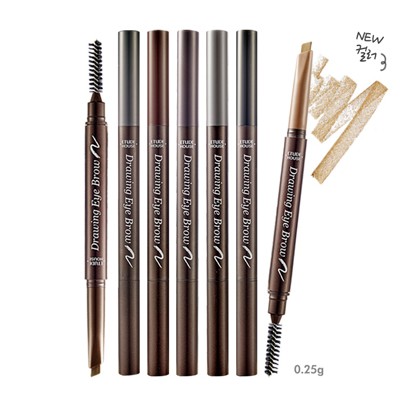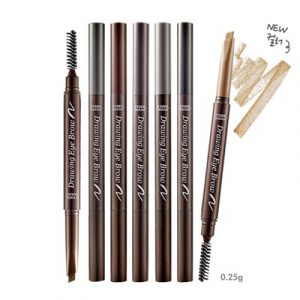 (mybeautysupply)[/caption]
The go-to eyebrow pencil for many, the Etude House Drawing Eyebrow Pencil is known for being not only highly pigmented but also easy to use. The angled pencil and the added spoolie brush on the other end of the product make it easy for you to fill in and define your eyebrows easily. We'll recommend giving this a go if you're looking to achieve those natural-looking brows!
Promising Review: "
This is one of the best brow pencils I've ever used. I was running out of my Anastasia Brow Wiz and while I liked that product fine, I also thought the heavy price tag for a brow pencil was a bit outrageous. Heard this was a good dupe for Anastasia and decided to give it a try and I'm so glad I did. I actually like this FAR MORE. The colour (grey-brown) is perfect for me as I find Anastasia shades a bit too warm on myself anyway. If you try this product, I highly doubt you'll regret it." – Pammy K.
[caption id="attachment_26895" align="aligncenter" width="500"]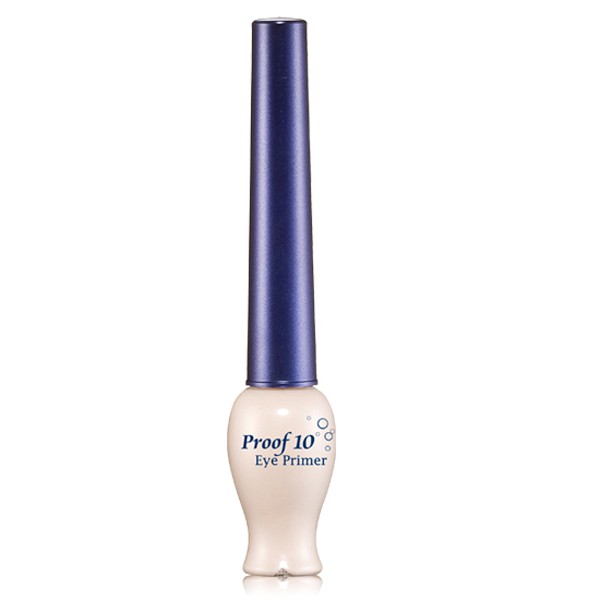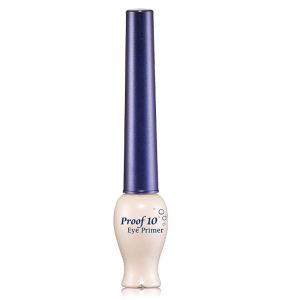 (beautyallin.sg)[/caption]
In a warm and humid climate like Singapore, it is pretty common to have oily eyelid woes that cause eye makeup to transfer, or even worse, smudge. Which is also why you'll need to arm yourself with the Proof 10 Eye Shadow Primer that is excellent at keeping your eye makeup smudge-proof. In addition to this, the formula also claims to help enhance eye shadow colour and integrity, giving you a longer lasting, Perfect 10 look.
Promising Review: "This is my favourite eyelid primer since it keeps my eye makeup smudge-proof all day. It is also affordable, spreads easily, doesn't irritate my lids, and it doesn't dry out or emphasize the dryness of my lids. I've tried L'Oreal, NYX, Milani, Wet N' Wild, Urban Decay and Too Faced. The Urban Decay one had a much tackier consistency, which my eyelids couldn't stand. If you have oily lids, you'd probably want something more matte and adherent, but for someone with normal-dry eyelids like me, this is great!" – Innerchild
[caption id="attachment_26894" align="aligncenter" width="500"]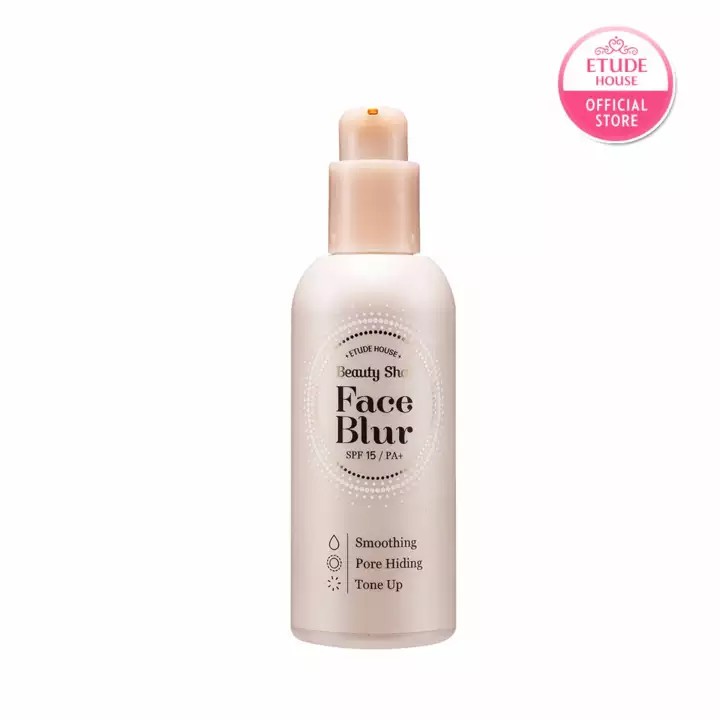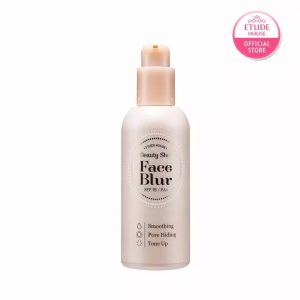 (etudehousesg)[/caption]
This is a lightweight cream that is meant to give your skin multi-blurring effects for refined and smooth skin, literally blurring out imperfections on your face. It can also fill your pores, smoothing out your skin and giving you a brighter complexion too, which is really, the essentials for photo-ready skin. P.S. It can also double up as a primer for people with dry skin because of its moisturising properties!
Promising Review: "I have combination skin but the real struggle for me is enlarged pores and blackheads on my nose. I use this product as a primer and it does the trick. It moisturises and minimises pores to a degree, giving a porcelain doll look to my face. Overall good product! It also has SPF in it so that's a plus and it's really lightweight. Lasts till you wipe or wash it off. Does nothing for oiliness though." – Olivia P.
[caption id="attachment_26893" align="aligncenter" width="500"]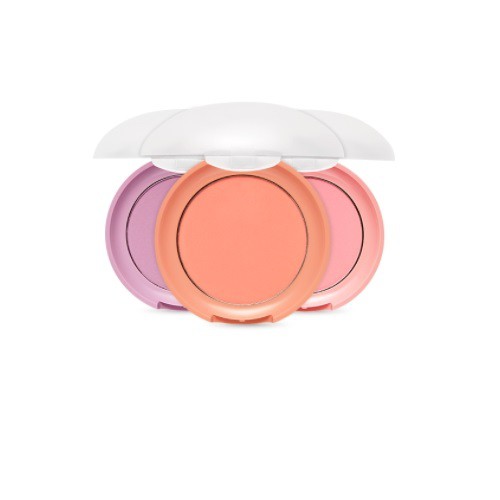 (younfamily.sg)[/caption]
What do we love about the Lovely Cookie Blusher? Everything. From the vivid yet sheer colours that give you the natural blush, to the pretty powder puff (that comes with a cute ribbon), everything about Etude House's Lovely Cookie Blusher is to-die-for. Simply tap the powder puff onto the product 1 to 2 times and gently apply the product onto cheeks for that natural look you've been longing for.
Promising Review: "I got the colour, Pink Parfait. I was drawn to the packaging first because it's so cute and the puff looked so adorable. This product applies well and has good pigmentation. It looked nice after applying it with the puff. It's quite matte too which made the blush look nice. Definitely worth trying." – Elizabeth W.
[caption id="attachment_26892" align="aligncenter" width="500"]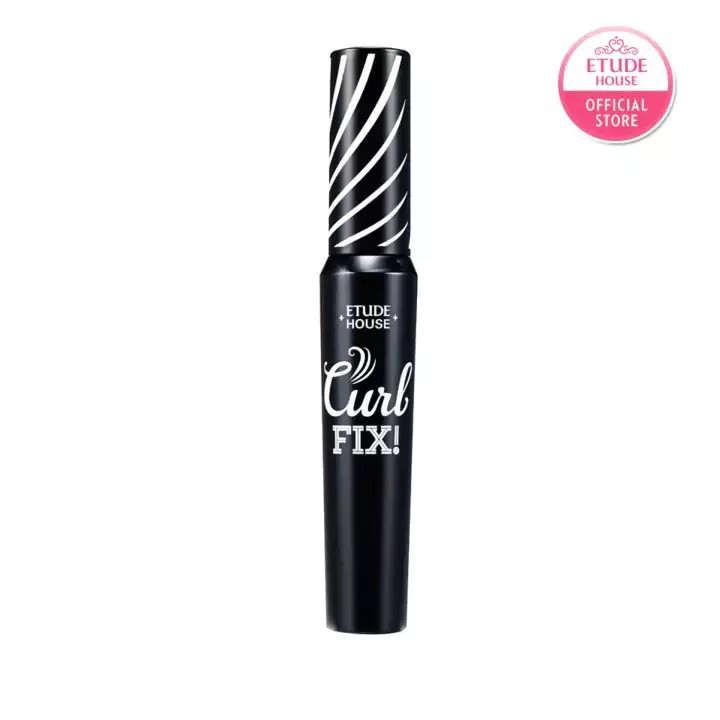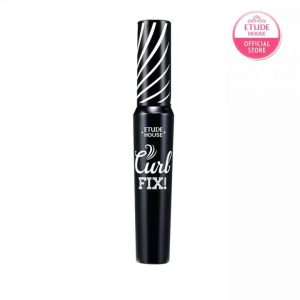 (etudehousesg)[/caption]
Formulated with Etude House's own Curl 24H Technology™, the Lash Perm Curl Fix Mascara, promises to hold up the curls for up to 24 hours. It also comes equipped with a fibre brush, giving it the ability to catch, lift and curl even short and straight lashes. Aside from this, it is also made of a clump-free, curve-setting formula, so that your lashes will look as great as ever!
Promising Review: "I first got this mascara in brown and I loved it so much I bought it in black! The black one had a powerful chemical smell when I first got it (the brown one did not) but after using it a few times it's starting to go away. This mascara really holds a curl and does it job throughout the day. It's waterproof and somewhat makeup remover proof. I definitely suggest getting the mascara remover that Etude House sells because this stuff takes a while to clean off." – Jayme M.
Of course, when talking about K-Beauty, we definitely have to recommend skincare products too:
P.S. If you're a fan of Disney's Winnie The Pooh, you'll definitely appreciate this!
[caption id="attachment_26910" align="aligncenter" width="500"]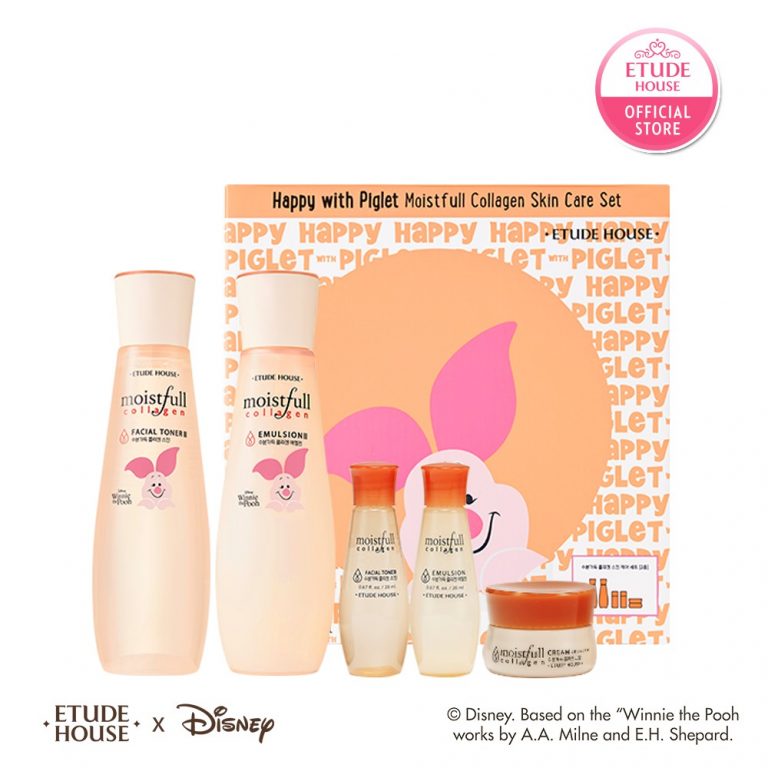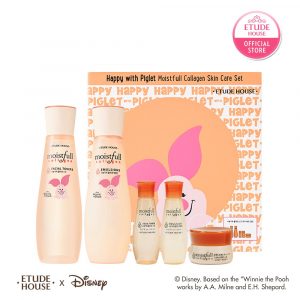 Disney Moistfful Collagen Line[/caption]
The entire line consists of
Moistfull Collagen Cleansing Foam
($17.90),
Moistfull Collagen Cream
($28.81),
Moistfull Collagen Deep Cream
($33.91),
Moistfull Collagen Facial Toner
($24.56),
Moistfull Collagen Emulsion
($24.56) and
Moistfull Collagen Essence
($30.51). Targeted at the older audience, the Etude House Moistfull Collagen line is known for its hydrating properties that work extremely well on dry skin, helping to improve complexion and to give you a "chouk-chouk" look. It is also extremely lightweight, so if you've sensitive skin, this will not be too much of a concern!
Promising Review: "Hydrating and firming. I bought this for my mother and she is loving it and we are noticing a difference in her skin collagen and elasticity. Some of her fine lines are already less noticeable! Will continue to use." – Falin Z.
[caption id="attachment_26911" align="aligncenter" width="500"]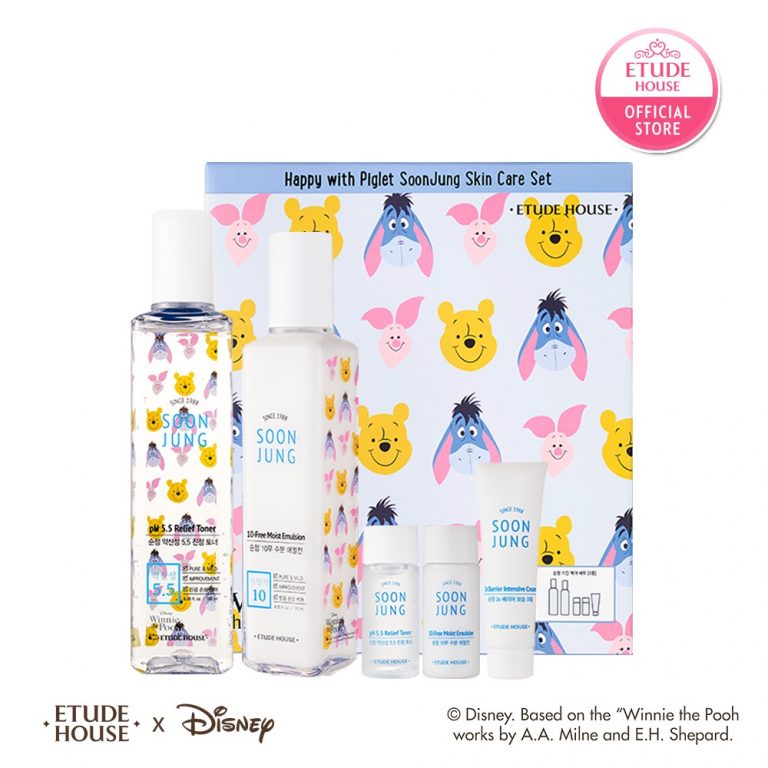 Etude House Disney SoonJung Set[/caption]
A somewhat newer Etude House release, the entire SoonJung Line consists of
SoonJung pH 5.5 Relief Toner
($12.66 – $30.51),
SoonJung 10 Free Moist Emulsion
($22.01),
SoonJung 2x Barrier Intensive Cream
($17.31),
SoonJung 5-Panthensoside Cica Balm
($15.50) and
SoonJung pH 6.5 Whip Cleanser
($11.81 – $15.21). It is mainly targeted at people with sensitive skin and is formulated with 90% plant derivative ingredients and Pathenoside to strengthen skin's protein. If you've seen the packaging around, you probably thought it was in the wrong shop since the minimalistic and basic packaging does deviate from Etude House's trademark pink and cute look!
Promising Review: "
I really like the simplicity of the line. Fragrance-free, minimal ingredients and good for sensitive skin. I have the emulsion, cica balm, and the barrier intensive cream. I use the emulsion daily during my night routine as a first step moisturiser, and the cica balm on dry or red patches. I'll occasionally use the barrier intensive cream as a 2nd or 3rd step moisturiser, though it hasn't impressed me as much as the other 2 products. Like others have said, can't beat the price for the product you get! I'd recommend it. :)" – Sheryl N.
---
Share with us any other recommendations you have from Etude House!
– New to Shopee? Get $7 off (min. spend $15) with code*:
BESTETUDE
* TNC Applies. Valid for new users from
25 Apr to 5 May
only.]]>