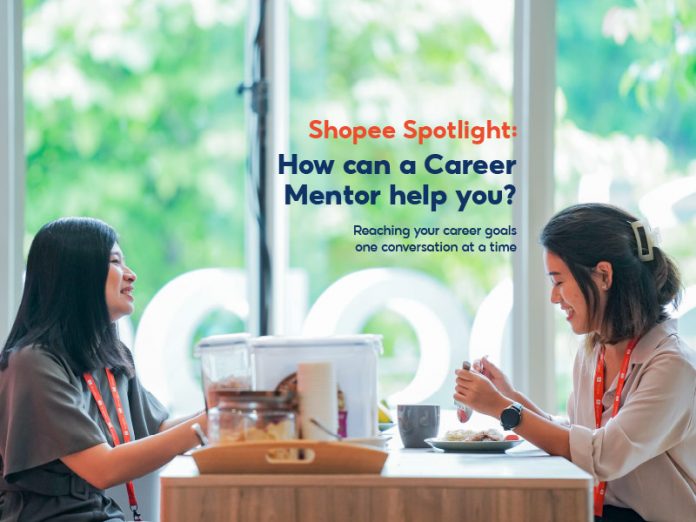 There's no single path towards reaching our career goals, and having a mentor to guide us along the journey can open us up to many opportunities. 
We met up with Peizi and her career mentor, Clara, from the Shopee Data Analytics team, to explore the unique perspectives shared by the mentor-mentee pair, who were part of the Shopee Company-led Training (CLT) Programme.
Read on to discover the landmark experiences of Peizi and Clara's career mentorship journey, and gain takeaways that can help us further develop ourselves. 
---
Step 1: Searching for the right partner
Tips from a Mentor
Clara (C): I've worked in the tech industry for the past decade, and it continues to excite me to see and be part of the incredible pace at which the tech and e-commerce space is evolving.
Many might think that it's impossible to keep up in such a rapidly-changing industry. However, from my experiences, I've realised that this can be seen as both a strength and a weakness, depending on how you decide to embrace change. 
This attitude to face obstacles head-on is something that I look out for in my team members, and more importantly, it helps to foster a culture of open communication between my mentees and I. 
Tips from a Mentee
Peizi (P): Coming from a non-tech background, I always felt like there was a huge barrier to enter the tech industry. 
Which is why when I was beginning my journey as a tech professional, I knew I wanted to find an opportunity which allowed me to upskill myself and seek advice from a mentor. 
Being new to the industry, it was really important to me to find a mentor who would be able to guide me with an open mind, which is what I managed to find with Clara, when I joined the Shopee CLT Programme.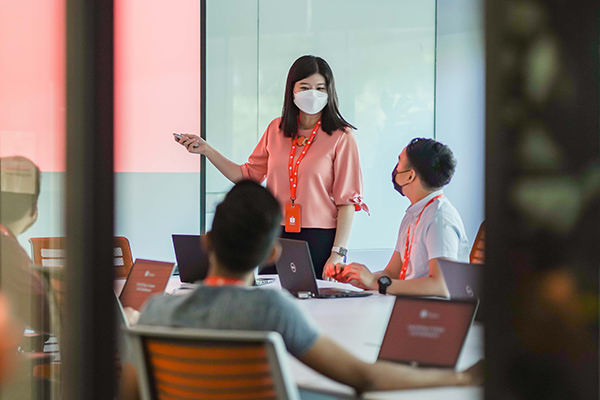 Step 2: Setting goals and picking up skills 
Tips from a Mentor
C: Our journey is never static. As much as I try to pass on my knowledge as a mentor, it is also important to remember that there is always something to learn from your mentee and the ever-changing tech industry. 
Whether it's brushing up a new skill, or learning a new programming language, having a concrete plan is crucial in ensuring that there's visible progress towards your goals. 
Every single day is a new learning opportunity. I believe that upskilling will enable you to flexibly contribute, and become a greater asset to your team now, and in the future. 
Tips from a Mentee
P: Having a career in the tech industry means that there are certain domains you'd need to familiarise yourself with, such as programming languages or other data analytics skills.  
During my time at Shopee, I had the opportunity to attend technical courses in basic SQL and Python, and undergo on-the-job training to develop my stakeholder management skills. These training initiatives have enabled me to step into my role, and deliver results to my best abilities.
I truly think that upskilling is key to staying adaptable and relevant in the future. Having a continuous learning mindset will allow you to make the most of the opportunities available to you in the tech industry.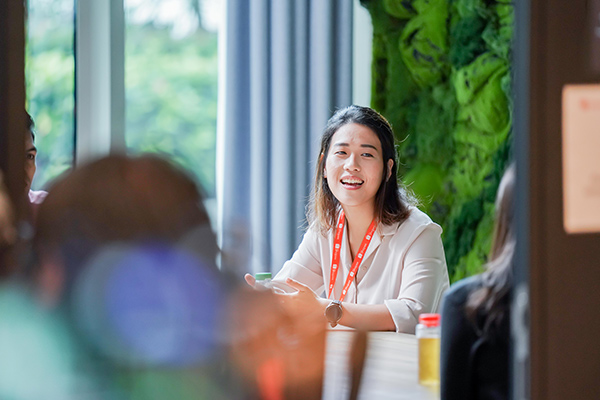 Step 3: Planning for the journey ahead
Tips from a Mentor
C: A career in tech is not only for tech professionals like developers or data scientists. Personally, I don't consider myself as a 'techie', as I graduated with a business degree and had no prior technical knowledge. 
It's easy to put yourself in a box and stick to what you know. However, I think that seeking out new opportunities is what pushes us to grow as professionals. There are plenty of roles in the tech space that do not require hard programming skills, and companies value soft skills including strategy planning and project management. 
So with a little help along the way, be it from a career mentor or by upskilling yourself with the Shopee CLT programme, you'll soon see that career paths that you thought were once unachievable are now within your reach.  
Tips from a Mentee
P: I'm thankful that I've had the chance to not only gain a lifelong mentor, but also pick up advice and knowledge from other tech teams, colleagues and fellow Shopee CLT associates. 
Taking the first step is always the hardest part of the journey, but I've learnt that for every subsequent step I take, I'm getting closer to reaching my career goals.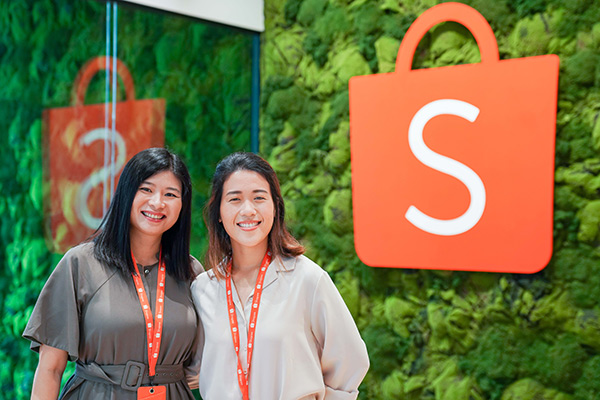 Looking to enrich your career journey and make an impact on those around you? Check out our latest career opportunities at Shopee here.
Wondering how to launch your career as a fresh graduate? Check out our tips on what you should do after graduation here.
---
Launch Your Career in Tech with Shopee's Company-Led Training (CLT) programme 
In collaboration with IMDA, our Company-Led Training (CLT) programme is a dedicated  programme for our full-time Singaporean employees to upskill and enhance their experiences at Sea and Shopee. You'll undergo six months of on-the-job and structured training, as well as be assigned a mentor within the same department to support you along the way. 
Open to both Singaporean fresh graduates and mid-career professionals, you can join our CLT programme by applying to any full-time roles relating to Product Management, Software Engineering, User Experience Design or Business/Data Analytics at Shopee. Find out more about the CLT programme here.
*All photos were taken in compliance with the Singapore requirements for Safe Management Measures at the workplace.