Chinese New Year is almost here! To many, this is one of the most exciting celebrations of the year because we get to feast, take a break from work and enjoy family time. While we, Singaporeans, retain most of the traditional Chinese practices passed down from eons ago, we also have our own uniquely Singaporean ways to celebrate Chinese New Year.
Here are 8 local sights that you will see during Chinese New Year:  
1. Fireworks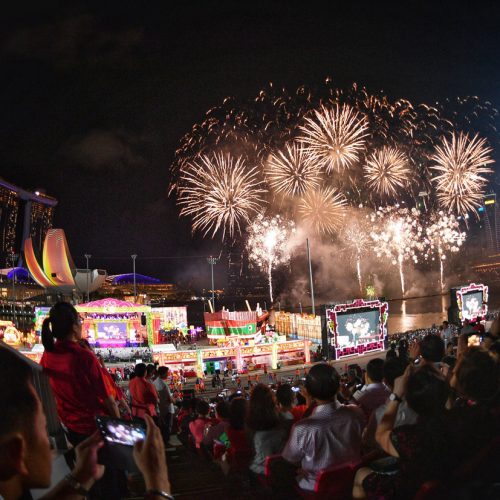 Every year, you can see fireworks lighting up the sky during this auspicious period. Many events happen around these few weeks where you can enjoy this special sight. For example, the River Hongbao 2020, happening from 23 Jan to 1 Feb, and the Chingay Parade 2020, from 31 Jan to 1 Feb, are sure to close out the festivities with a fireworks display!
2. Unique Chinese New Year snack flavours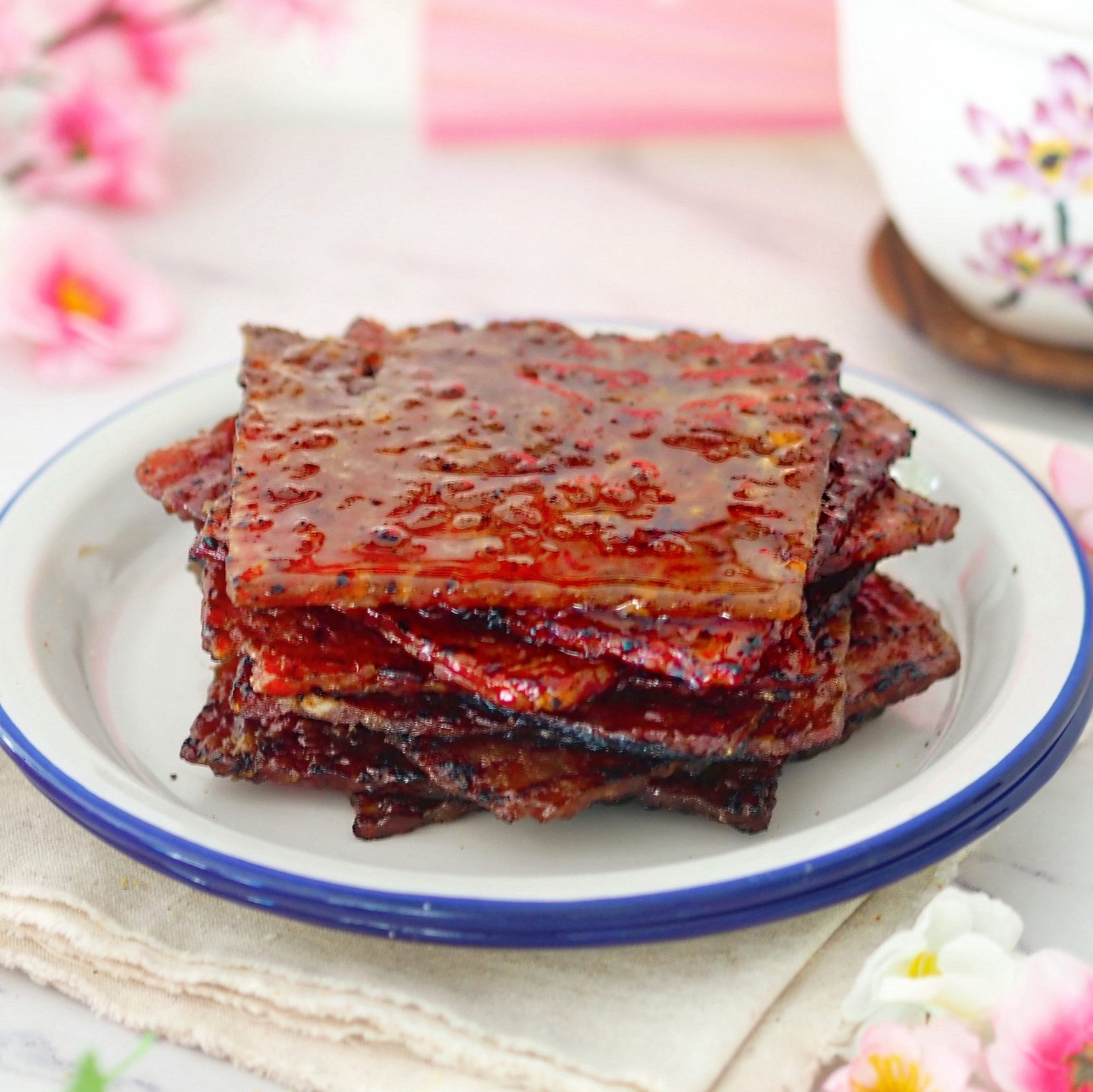 Singaporeans love novelty, and with each major occasion, there's bound to be new uniquely flavoured snacks. Think Mala Bak Kwa, Salted Egg Hazelnut Pineapple Tarts and Mao Shan Wang Kueh Lapis. There are really no boundaries to what F&B companies can create. However, as with these usually 'insta-worthy' snacks, we can't be sure if they taste as good as they sound or look!
3. Zodiac fortune telling boards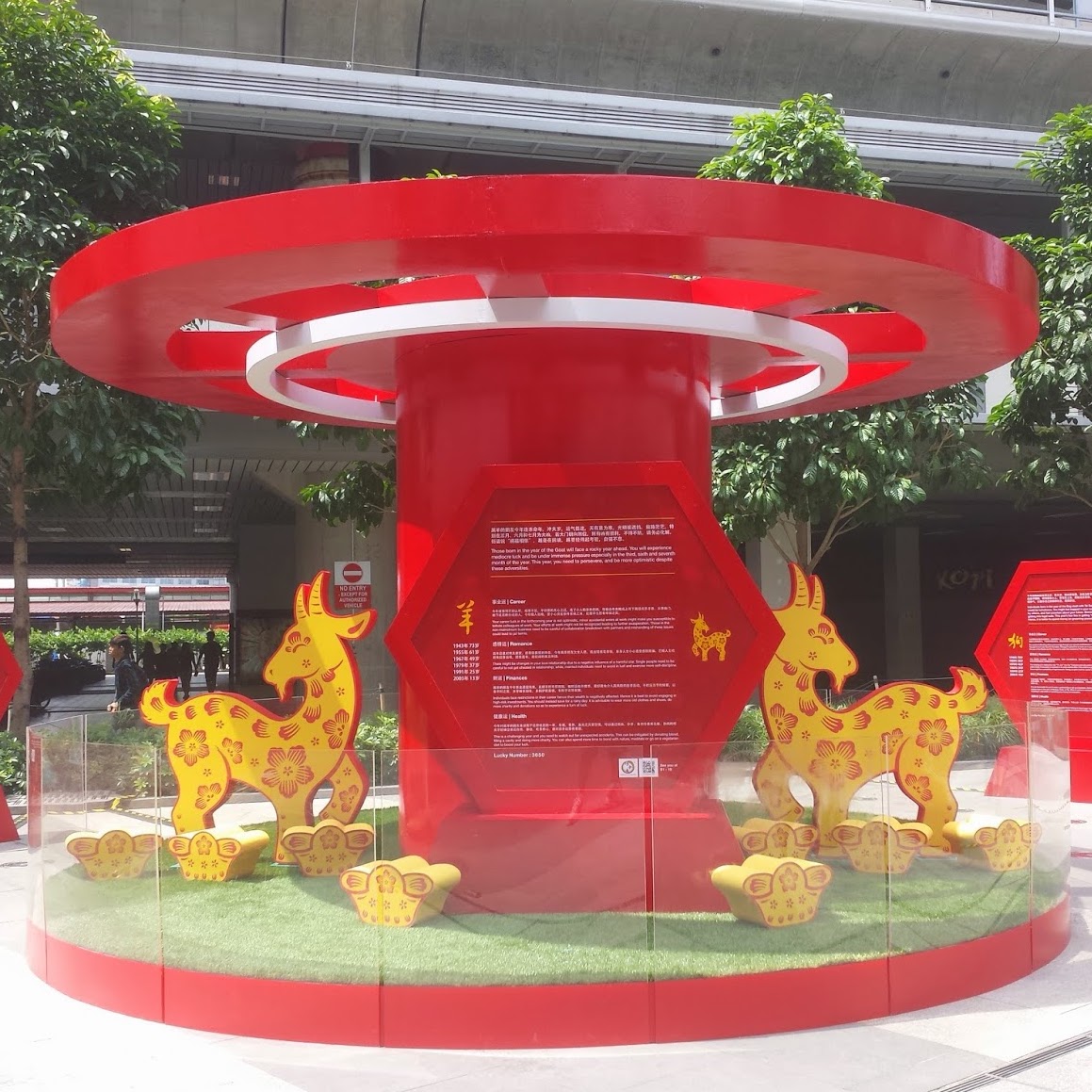 In the basement of almost every major shopping centre in Singapore, you will be able to see one of those Zodiac fortunes telling boards dictating your 'fate' for the coming New Year. Accompanying that are usually uncles and aunties who will snap photos of all the Zodiac fortunes and send it to their loved ones or post it on their Facebook. Here's hoping the Year of the Rat brings you the best!

4. Chinese New Year decorations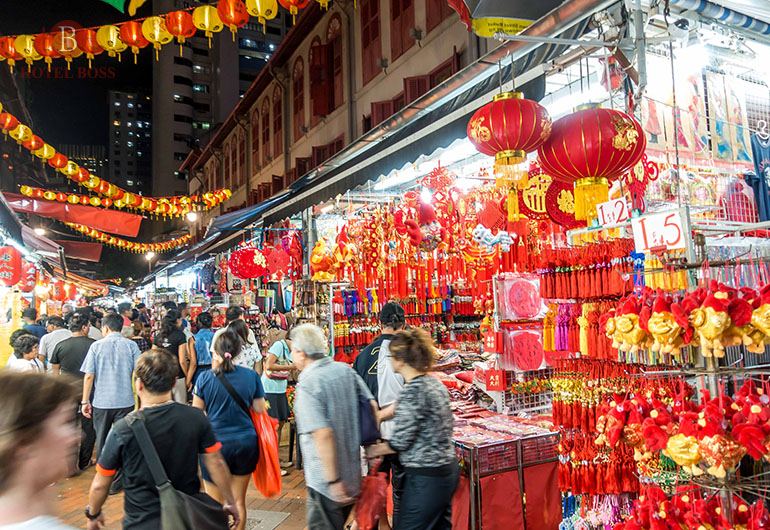 Everywhere you go, you'll see stalls selling Chinese New Year decorations in the most obnoxious shade of red ever. Coupled with that are 'ah bengs' calling out ladies 'mei nu' and males 'shuai ge' in their bid to get customers over to their stall… which I am totally fine with until my mom decides to stop and spend 20 minutes browsing per stall. Ugh, mu, please?

5. Fast Food Specials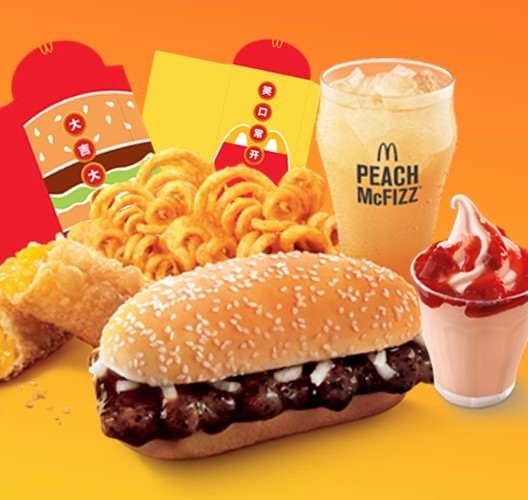 The one thing that adds on to the excitement of Chinese New Year is the return of Mcdonald's Prosperity Burgers and Twister Fries. McDonald's have just announced the return of this perennial favourite and we can hardly contain our excitement! You can look forward to indulging in these yummy items from the 16th of January – but for a limited time. This year, KFC joined the party with Nyonya Chicken! This variation of their hot and crispy chicken is coated with a sauce made from chillies, spices and dried shrimps – YUM.
6. Chinatown Street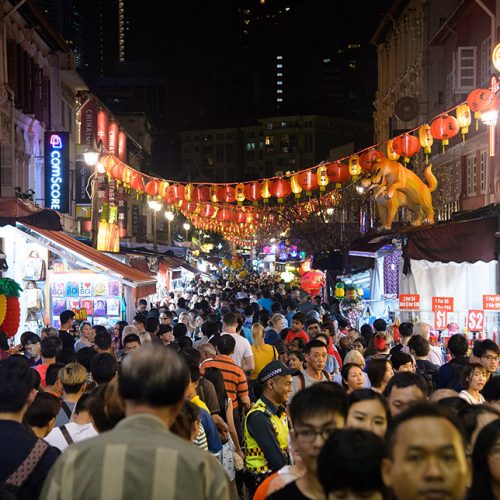 You cannot see Chinatown Street in a more colourful and festive manner than during the Chinese New Year period. This year, handmade lanterns resembling the zodiac animals and CNY tokens light up the area. Adding to the festivities is the yearly bazaar, where you can sample (wink wink) CNY goodies and shop for unique decorations.

7. The insane queue for fresh banknotes
Along with everything that has to be new for the New Year, getting the freshest notes is one of the things on the to-do list of uncles and aunties. Older Singaporeans believe that new notes bring fortune to the New Year, so many queue for hours at banks just to get them. This year, new notes started being issued on 9th January through pop-up ATMs and at banks across the island. If you're not intending to queue, you could reserve time slots online to get your old notes exchanged for new ones.
8. Lucky 8s everywhere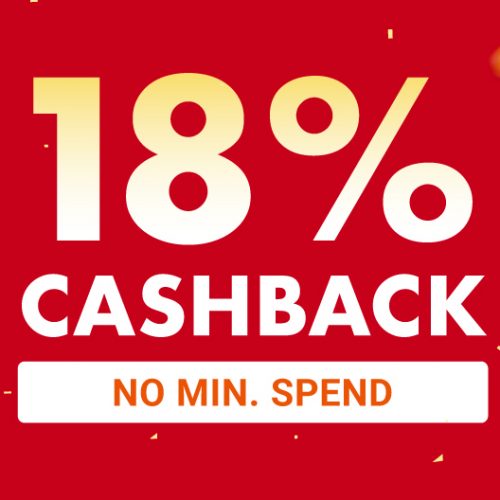 During Chinese New Year, the overuse of the digit '8' cannot be more apparent. Get 0.88% bank rebate or stand a chance to win a lucky draw of $8,888 – it's everywhere. Even this article features 8 points! For those who don't speak Chinese, '8' stands for 'fa' which translates to fortune in Chinese. Yup, so if you've been wondering why now you know!
How many of these sightings can you relate to? Let us know what other local sightings you usually come across during Chinese New Year below! Preparing for CNY? You might want to brush up on taboos that you don't want to do for the festival!
______________________________________________________________________
New to Shopee? Get $7 off (min. spend $15) with code*: LOOKFORCNY
*TNC Applies. Valid for new users from 15 to 22 Jan 2020 only.