Have you hit a shopping slump post-GSS? Sometimes you want to shop all year round, or you need to shop all year round, but you can't splurge just yet. Not to worry, you can shop and save at the same time! Here are some ways you can get the best deals:
1. Telegram Channels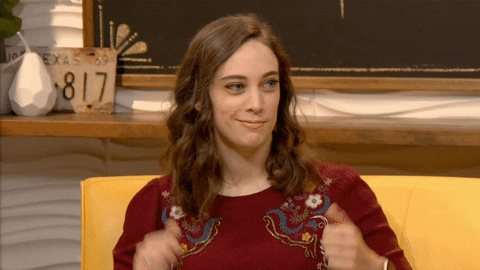 As the name suggests, this channel on Telegram notifies you constantly about discounts on flights, fashion, jewellery, food and about special events all over the island. They recently hit 50,000 subscribers and have hinted at a special deal, so you should subscribe soon!
The live updates are monitored by the "GoodLobang Police" – another channel users can inform if the aforementioned discounts aren't available, so you can avoid what they call "the Huawei incident". 
This Telegram channel is dedicated to those people who are always in search of food at a bargain! The channel consolidates food deals from all over the internet so you can view it in one place. 
Expect discounts from fast-food restaurants like McDonald's and KFC, more established eateries like Fish & Co. and Old Town White Coffee, cool cafés like Boufe Boutique and Chulove, as well as food delivery services like Foodpanda. If that's not enough, you can satisfy your bubble tea cravings with promos from LiHo!
We all need that little break once in a while to get away from stress at work or school. Of course, it's an added bonus if you get your flight tickets at a steal! This is where the SG Travel Promos Telegram Channel will come in useful.
Join this channel and be updated on the latest travel deals and promotions in Singapore. From airline tickets, travel activities to overseas accommodations, they have it all covered. Time to start planning for your year-end holiday!
If you are using social media, chances are you would have heard of Mothership. The platform is a community news service for Singaporeans, delivering the latest news and updates on happenings around our island.
From the nitty gritty trivialities like gossip news and deals to oh so serious local and world news, you can be sure you will be in the know. Psstt…fun fact we read from their channel: There are more than 14 bubble tea shops in the Tampines neighbourhood itself!
We had to throw this one in :p For those who are unaware, Shopee has its own Official Telegram channel, where we update you on upcoming Shopee campaigns, where you can get great discounts and low-priced fashion, household, beauty and items from a variety of categories. You can also redeem exclusive promo codes here too.
The channel also informs you on new articles posted to Shopee's blog. You should read those because we think you may gain newfound knowledge on an assortment of topics… and pick up a couple of promo codes along the way!
If you're stuck in the Telegram loop, check out this article to find out how to get more deals from the app! Or, if you'd just like to play some games on Telegram, you can do that too by looking through this article.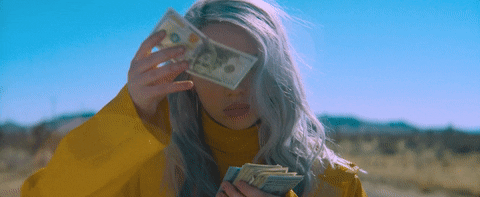 This website not only gives you ways to get a good value on items you purchase but also helps straighten out your personal career and financial situations. MoneyDigest produces content on topics like dining, lifestyle, hobbies, daily living, travel – so you can expect to find bargains in these areas! 
You can also find information on special launches, like when Starbucks brings out their next set of aesthetically pleasing merchandise or when a new line of EZ-Link cards gets announced, and unique items you may be interested in – Sake Kit Kat or White Rabbit bubble tea anybody?
If you would like to save more money without spending, you can read their articles on how to "halt impulsive purchases" and "set better financial boundaries".
3. IMM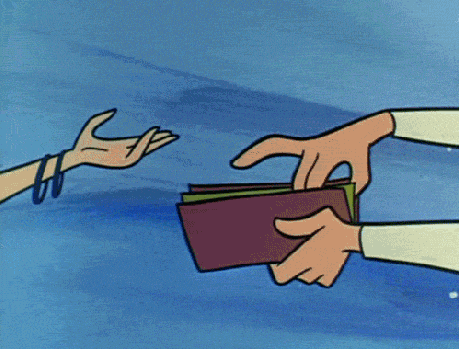 If you're looking to buy see something in person before you buy it and want to enjoy lower prices, you can head to IMM! This mall in Jurong East is home to many outlet stores. You can enjoy luxury fashion on a budget if you head to COACH Outlet or Buybye Valiram Fashion Outlet, with the latter housing brands like Kate Spade and Michael Kors. 
Those that are looking for outfits suitable for the office, you can find them at G2000 and Charles and Keith at a reasonable discount. The mall also houses the outlet stores of Cotton On and its brands – Body and Kids, so you can get their stuff at an even lower price! We've seen things go for as low as $2 :O
4. Changi City Point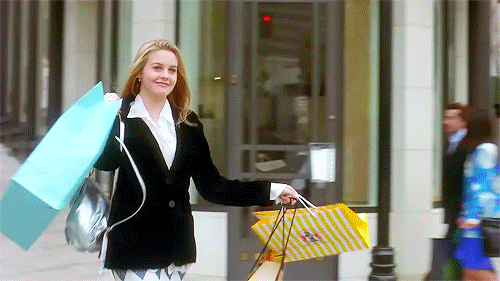 East-siders, if you're annoyed about having to travel to the West for good deals, you've missed a hidden treasure right in your backyard – Changi City Point! Conveniently located opposite Expo MRT Station, the mall is comprised of multiple factory outlets, most of which are of sports brands like Nike, Adidas, New Balance and Puma.
You can also get shoes from Timberland, clothes from Esprit and travel accessories from Samsonite at a fraction of its usual cost! And when you're drained out from all the shopping you've done, grab a snack or a meal and hang out at the mall's rooftop garden. You can bring your kids to the playground there too! A one-stop-shop for sure.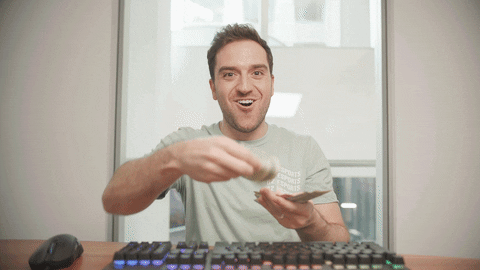 This website is a compilation of the latest launches in Singapore, especially food (yum). You can go through the many articles introducing new and unique items that you probably have not heard of. Do you know about Yolé Singapore's limited edition Milo Dinosaur Froyo? Neither did we until we read it on their website.
Not to mention, they are always posting about special promotions going on. Check out the site to find out how to buy an LTA-approved Ninebot Segway to scoot around the island or getting a Xiaomi TV for a little over $150!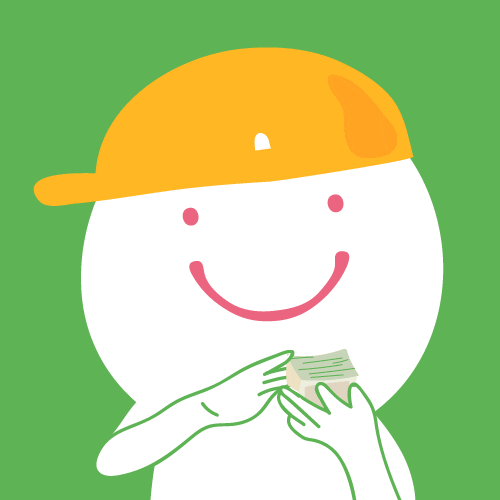 The true OGs will remember this website as Groupon, but either way, Fave has always been providing value-for-money vouchers to a plethora of items and activities. The website and app boast up to 90% off on dining, beauty and wellness, fitness, travel and more. It is also updated daily to bring you new deals constantly. 
Want to catch a movie for less? Get vouchers to Cathay Cinema for less. Take care of your outer beauty with special treatments at a discounted rate. Indulge your thirst for adventure with cheaper tickets to attractions and flights. This is the best way to try something new on a small budget.
Download the app on the Apple App Store or Google Play Store!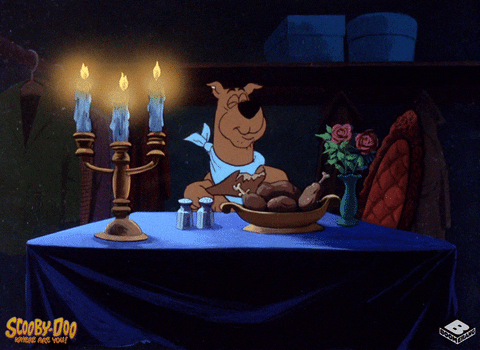 This aptly-named website helps you to make restaurant bookings online without the fuss of having to call and confirm your plans. You can search for restaurants near you, within your budget, serving the type of food you like and that can accommodate you on the dates of your choice. This way, you can discover new eateries suited to your tastes that you wouldn't have tried otherwise! 
How do you save money? With every reservation, you rack up Chope Dollars, which can be exchanged for vouchers to use at another restaurant! The more you use, the more you save; the more you can eat 😉
Download the app on Apple App Store or Google Play Store!
This website helps you to spend your money in the smartest ways possible, by figuring out which finance products are the best for you! You can save money right now and in the long run by picking the credit card with the best benefits, insurance with the most value and loan with the lowest interest rate – and MoneySmart picks them for you based on your preferences. 
If you don't know where to start, no worries! The website simplifies all of these confusing matters and makes it easy to understand – great for someone foraying into the world of finance for the first time. 
We'd be remiss if we didn't mention how many deals are available on our very own website! On any normal day, you can get discounts on anything you can imagine… and we mean, anything. But with the frequent flash deals and special events (hint hint, Shopee 9.9 Super Shopping Day that is coming right up), you will save a lot more money and time than buying it at a physical store.
Not only do you get discounts, but you can play games to earn coins that can be used to offset the cost of your buys – more savings all around!
Download the app on Apple App Store or Google Play Store!
With so many ways to save money and shop, why give up on being a shopaholic? Just be a smart one 😉 Share with us if you have any other bargain hunts in the comments below!
---
New to Shopee? Get $7 off (min. spend $15) with code*: KIASUDEALS
*TNC Applies. Valid for new users from 1 to 8 Nov only.